Top Proven Strategies to Create a Blog Which Acquires Outstanding Backlinks, Higher Ranks For Amazing Keywords and Makes More Money!
Actually, the easiest way that needs minimum efforts even after the significant amount of time is the 'EVERGREEN CONTENT'.
Content is the key strategy which needs to write once and that attracts more and more traffic after years and enhance the ranking among search results along with the value. Writing a content, or rather said a non-evergreen content will rise only till the time when not any other relevant and remarkable content comes in the marketplace. That's why it is very much essential to pay attention in creating extremely relevant content for your target audience that does not get affected by what is coming in the market and however it has been created. Because the graph of growth will go only in the upward direction, such as:
This is exactly what happen some posts are not created with the intended of a shareable content but with the aim to follow certain strategies to develop content that provides the best result in a long-run!
That's the only secret for achieving an evergreen content.
In this blog, we will make you aware of the top strategies to make your content go evergreen, what strategies you should follow to create it and how does a relevant content could increase the organic traffic to a significant amount. But before moving ahead, all we need to know is what the evergreen content actually signifies? Let's check out in detail.
What evergreen content actually is?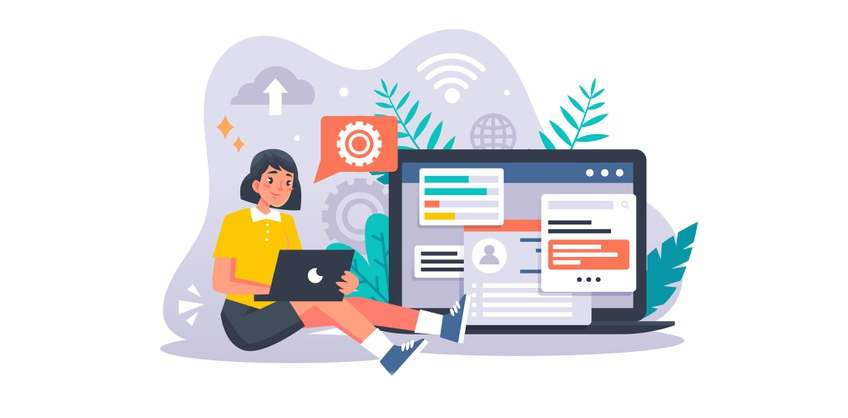 As the name implies, the evergreen content is the one which does not go outdated after a certain amount of time. In matter what the latest trend is running on in the market, or which season is blooming, they key aim of your content will always deliver the desirable message and be relevant to your target audience.
This does not include the activities carried out to forecast the future and think of not writing something related to the anchor text because you wonder that at some date it will go out of date. In fact, the main thing here is, the theme that you are considering while creating a content should be something that people always love to read and care about even for years.
Let's have a look on the core features about the content which is considered as an evergreen:
Here are the best ways to make your content evergreen and long-lasting and the reasons that why they are always considered as relevant!
Strategy #1. Take powerful notes but keep them simple
While notes taking is something which reminds all of us of our school days but actually, it is the process that we follow for our entire life. No matter if you are a student, writer, interviewer or anything, at one point or another you will have to take notes. Unless any robot comes and does this for us, the human has to perform this task all by themselves. That's what make it an evergreen. Because even after ages, it will remain served as remarkable and most importantly, permanent!
Notes are always referred to as tricky because you need to write it as extremely simple and to-the-point so that next time when you read them, you can easily recall what you have learned last time.
Strategy #2. Know how including the list in your post will work for a long run
Knowing how does a list can make your posts go evergreen is the best way to make it leave an everlasting impression on the users. The best way to do that is to include the word 'always' in your title because this will make the readers believe that the content they are reading will not get outdated after the certain time period. This means that content which they can read once and can apply forever.
According to the studies, the content that includes the list of the top, best, reasons and secrets are one of the most popular posts and people are more likely to share such kind of posts on their timeline.
Another thing is, the post which was being published few years before, it is not necessary that similar post that was published at that time are still ranking as the top result, but checking it quickly will show you this:
Strategy #3. Case Study is the easiest way to make your content go viral
Those contents which include the case studies or that shows the data are the best way to make a content go evergreen. Case studies are the topic which never goes outdated because not has happened with someone in reality and that's why people always remember it. Using the facts and figures in the case study is the best way to inform your users about something important.
Writing a content that includes the relevant information are more likely to achieve higher backlinks because other sites also need a content that they can share it with their target audience. Everyone wants to publish a blog which is created after the rigorous research. That's how you automatically get links from other sites effectively.
Why creating a content needs to focus on an ever-lasting strategy?
More are the chances that your website includes a blog, instead of a newsroom. Of course, you cannot experience failure just because you have focused on something which is viral just for a couple of days. And obviously, you can't frequently make up something that will go viral every time you publish it.
That's how blogs are different from news. Because news has been watched by people only till the time when something more exciting does not come into the marketplace and then they switch to that latest news and forget about the previous ones.
Using an everlasting strategy while making a content is useful in that way because a relevant content is shareable and linkable consistently even for decades.
Evergreen content focuses only on the basic yet effective principle when you created a content that always remains relevant to people, the more traffic you are going to experience on your site.
Non-evergreen content may generate lots of traffic for a day and get more shared by the people since they find it relevant, but the studies show that the links and shares do not really have any correlation.
This is such a proven strategy that the content which leaves an everlasting impression brings lots and lots of traffic by making the minimum efforts. The only thing you need to focus is on creating a really useful content that people show interest in reading for years links their site and as a result, people will come automatically to your site and this increases your organic ranking without making tons of efforts.
How to create a content that leaves an everlasting impression?
Basically, there are three main key factors that could help you to make an evergreen content.
Ensure to have a search demand by making a keyword research and looking for the latest trends on Google.

Make sure to write a basic content because the tools and techniques may change after a certain amount of time but the basic information remains same.

Maintain your content constantly and keep it updated.
Let's check these points in detail:
Verify if people still looking on the web to know about that topic
The easiest way to make sure that your content is going to be referred after years is to ensure by keeping those topics aside that people will not care about in the future or after a certain amount of time. Simply pay attention to the keyword research.
We also have a keyword research guide to help you but along with that, you also will have to search for those topics that people are much interested in, instead of those limited keywords that only a few people type in a Google to search for.
There are so many keyword tools available online to help you in conducting the keyword research, such as Google Adwords Keyword Planner. Search for the related terms that you are finding the most appropriate one for ranking your post. Take a look at an example below:
As we have mentioned earlier, you have to make sure while creating an everlasting content that it must include one of the following categories:
Once you successfully know about the keywords, the next important thing you have to do is to target those keywords into your titles and content. But do remember the most important thing, it's not the title which is important, it is the content which is valuable.
Only writing a how-to articles or tips for the users are not enough to make your content go evergreen, what all you need is to make your content relevant followed by proper research and most importantly, it has to serve the best than any other content which is available on the first page of Google.
Search about the latest trend on Google to locate the search volume over time
You may experience a situation sometime when you make a proper keyword research and create an in-depth content which deserves to achieve the top rank among search result, but still, won't be considered as the organic content.
For instance, if you plan to write about the elections for selecting the president of US, then you may see:
Or if you plan to write about the resolutions to take on the new year:
Checking the latest trends on Google will let you know about the title you are planning to write will stay popular among the top trends or not, or it will go viral only for a night that will be forgotten by people the next day.
Make sure to keep the content as simple as possible
In every niche, you will get the latest techniques every time that will keep on changing after a specific amount of time. Like the Google Update algorithm that possesses threat but remember after a year or two, that threat will not be relevant because the updates keep on changing. However, if you are writing about the history of the algorithm updates, then more are the chances that people will read it after decades as well.
Think of those topics which will never change, such as how important is SEO, what is organic SEO or why customers are leaving your site without making a purchase and so on.
If you find any topic that you feel to be more exciting and interesting as well, only less are the chances that it will go as popular as those evergreen topics.
The more simple you write, the more specific you will be able to deliver.
Make sure to not cover the wide topic in a single post because it is more likely to get holes in that. Write the simple topic and cover their sub-topics in different posts. For instance, if you are writing about the Guide on SEO, consider writing on-page SEO techniques, link building guide, h1 tags, 301 redirects and more on different posts.
Keep the content on your site updated
When you write a content for your site and it gets old and outdated as well, Google will automatically notice it and drop the ranking of that post. Because now Google has more relevant, useful and updated content that is more relevant to the need of users. Or else it could hit the ranking of your site badly. The results actually leave you in shock when you find that the topic which was bringing a huge amount of data suddenly drops off.
Even if you somehow manage to make the content appear on the top results of the search engine, it will not stay there for a long period of time unless you keep updating it.
Fortunately, there are sure ways to increase the pageviews on your site once again to your old blog. Take a look at them:
See how these strategies will actually work:
Step #1. Rewrite your article and include fresh information
First off, consider to modify the topic and make it much simple which allows the user to know what that blog is all about. Also, never forget to include the keywords in it.
If necessary, you can also include a new paragraph to insert the updated information to earn the maximum link on that.
Step #2. Modify the date of publishing to take it on the top of the blog
By changing the date of publishing of the blog, you are giving Google a chance to believe you that your blog is up to date and that's how every search engine does to make it visible once again.
Step #3. Update the Metadata SEO
If you have not optimized the content of your blog, how can you expect that your SEO metadata remains updated? Make sure to update the entire SEO metadata of your blog, without making it complicated.
Step #4. Promote your old blog like a new one
Once you optimized your content for Google, all you need is to promote it again so that your target audience can notice it as the updated one.
Make email practices to build long lasting customers, post it on social media platforms like Facebook, Twitter, Reddit and think of the ways to boost traffic on each platform.
Within few days, you will begin to notice the significant rise in the traffic generated from that site.
At any point, even if you face low traffic on your blog remember, that article has managed to build so much traffic and now is the time to update it and make it the new one to experience the same traffic and rank once again!
Final Words
#Checklist: Quick View on How to Make Your Old Content an Evergreen
Monitor the ranking of your blog for next few days.