Many people are working on their own blog or some are working on their website, but while working on the marketing techniques, the webmasters get confuse with the SEO strategies and tactics. Search Engine Optimization or SEO is all about introducing the latest insights for crucial factors that contribute to improved ranking on search engines like Google, Yahoo and Bing.
The SEO techniques help an individual to construct the web pages and reach to the targeted audiences by following impactful diplomacies. With the 2016 edition of SEO mechanism, it has separated into two categories – On Page and Off Page.
On Page SEO ranking factors, are designated as those attributes which can be executed ON your web page or it can be referred as an effective process which makes sure that your website is readable by the search engines. For example, working on page titles, Meta tags, heading tags, URL and much more.
Whereas, the Off Page SEO is referred to those actions which can be implemented OFF your website. For example, performing marketing practices on social media channels, article submission, blog marketing and more.
In this composition, we have focused on the on page ranking factors, while in our next article we'll talk more about off page aspects. Below, we have described all the ranking factors working directly on page and how they deliver effective results for a website.
On Page Ranking Factors
1. Website URL Structure
It is highly recommended to have search engine friendly URLs for all of your web pages, as it will improve the Google's crawling mechanism. Shorter URL perform better as compared to those which are messed up with excessive text. Alongside, including targeted keywords into the URL leads to an effective move for your website.
2. Website Meta Tags
Meta tags are considered as important places that are used to infuse targeted keywords. The different types of Meta tags impact SEO to an extent and provides an easy direction to the digital marketer for improving the Google ranking. The different types of Meta tags such as Meta description, Meta Keywords, Title Tag and Meta Robots simply adds all the information about your web page, so that the search engines easily index your website.
3. Heading Tags (H1, H2. H3…)
We are confident to say the statement as Heading tags, especially H1 tag influences search engine rankings. The H1 tag is reserved for the main title of the web page and it signals the search engine crawlers while the other heading tags (H2, H3, H4, H5, and H6) are used for different sections of an article, that too comprising impact on SEO practices.
The headlines infused with targeted keywords play a great shot for your web page and helps many crawlers to distinguish useful content.
4. Keyword Density
The role of keyword density in SEO practices is considered as crucial, as it helps the search engines to work out on your web page and generate an insight. However, try to avoid keyword stuffing, since search engines like Google don't like excessive use of keywords in content. The keyword density should be 2% of your content and should be used shrewdly. Thus, to meet this factor, you need to broaden your vocabulary and strategy for using keywords.
5. Image Alt Text
Alt Text or Alternative Text for an image is useful for those users, who can't see images. The alt text describes images for blind users, alongside the search engine crawlers access alt text to decode, what the image says. We have elaborated the basics of image alt text in our previous article so that you understand how to use the alternative text.
6. Internal Linking
People think that the other websites links are important, but they don't know Google give importance to those web pages which are interlinked. Internal links can work as a weapon for SEO arsenal as it ensures that your website gets easily crawled and enables the search engines to find all of your web pages. Building relevancy of a page with appropriate keywords, the internal linking is a smart move for better ranking.
Moreover, the SEO experts working in top 10 SEO company worldwide also consider internal linking as an important factor to emphasize the relevancy of a web page.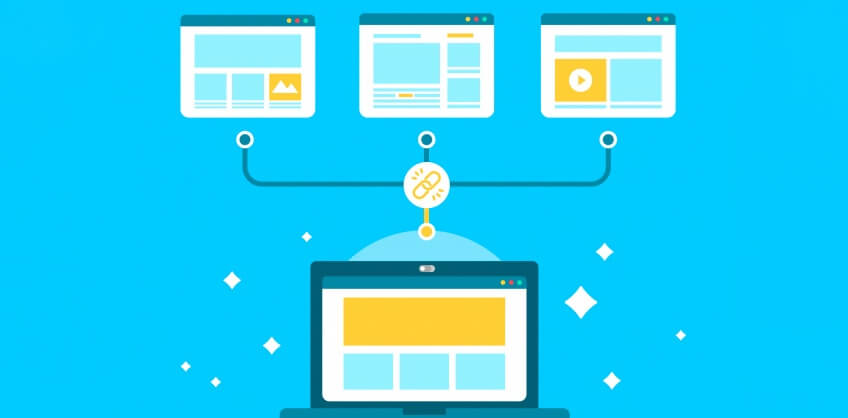 7. Robots.txt & Sitemap
The must-have aspect for every site – robots.txt file. This file should be the part of your website as it provides instructions to the search engine crawlers about what the entire website comprises for them to index. If this file is not used appropriately, then the search engines might miss some of your important web pages to be indexed.
Sitemap.xml file is another special file used by search engine automatically. The search engine crawlers look for this file on a website. Adding sitemap file into your website, would make it easy for search engines to discover all your web pages. Since this file encloses the list of all website pages that are accessible to the search engines. For a marketer, it is highly recommended to research more on sitemap and its effect on SEO practices.
8. Webmaster Tools
Google has proposed a wide range of tools for better results in SEO practices, and these tools are known as Webmaster tools. The webmaster tools allow you to see your website as the search engine like Google does. Alongside, it offers an insight to the marketer about the web page indexing, URL composition, and targeted keywords. When it comes to ranking, the webmaster tools are believed to play an important role. Using Webmaster tools for your website would lead to a supportive direction towards improved search engine rankings.
9. Web Analytics
Web analytics is a vast pool that encloses rich data derived from real-time users. The major data available with these tools includes referring links, bounce or exit rates, figures for page views and on-site time. All of the information provided by web analytics helps any individual working on SEO practices in the best way. The web analytics tools are proved to be an asset for commercial websites as it makes its contribution in increased sales figures.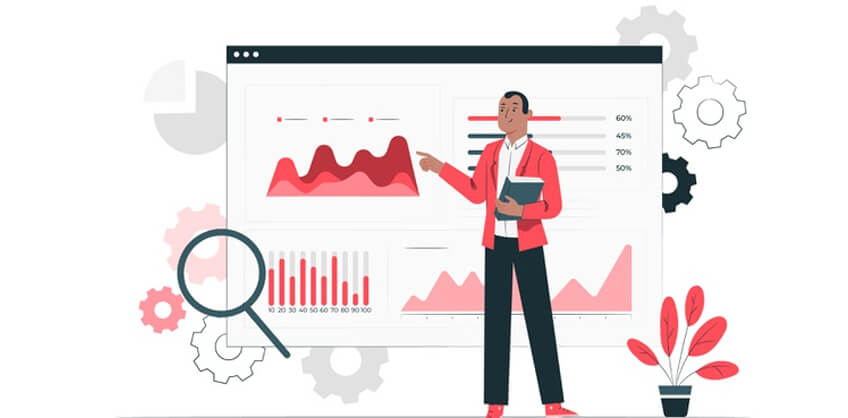 10. Social Media Sharing
In SEO world, social media is popular with another name – Game Changer. The social media presence on your web pages comprises direct impact the marketing strategies. If your article is shared on different social media channels via the links embedded on your web page, then there will be a huge advantage for your page ranking. Social media presence makes its contribution in traffic increment, building new links, boosting domain authority and developing the network.
11. Site Speed
Yeah! That's true! Site Speed matters for SEO mechanism. No one likes to keep waiting until the website shows what it has. There can be various reasons for a slow website including dense codes, lots of images, too many ads, inappropriate browsers and plugins, overloaded widgets, heavy design theme and much more. The search engines adore those websites that load within a blink of an eye. Fast loading time not only helps in search rankings but improvises the user experience.
In addition, you can also check your site speed as there is range of speed test tools available over the internet. The SEO specialists working in top SEO companies states that using online tool for site speed test would make your SEO practices stronger and productive. The popular online tools for speed test includes Pingdom Website Speed Test, Page Speed Insight, Web Page Test, YSlow etc.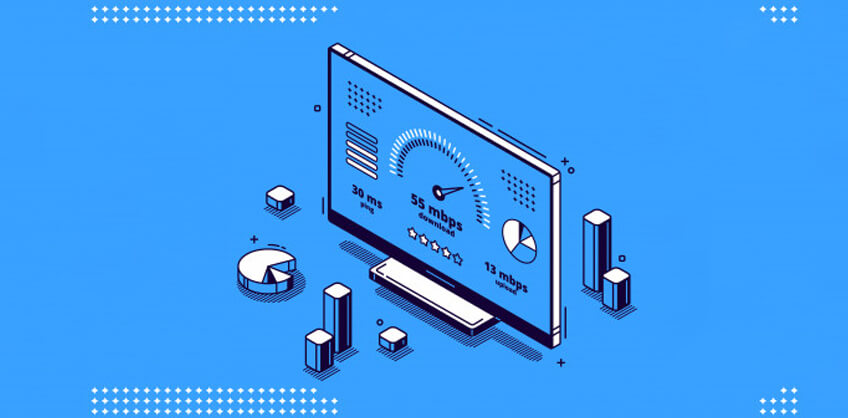 12. Blog Section
Blogging is a simple way to share feelings, thoughts, and experiences. Importance of blogging in digital marketing can't be measured, as it is the only way to infuse useful information about the website, which helps the search engine spiders in crawling and indexing. The search engines such as Google, Yahoo and Bing gives prominence to the updating rate of a website and making updates on a website can only be achieved by blog page.
With blogging, the website owner can add relevant content and update it on regular basis. Making improvisation in SEO practices, driving traffic, developing relationship with potential customers are some of the benefits provided by the blog page.
13. Mobile-Friendly Version
According to a recent study, more than half of the digital traffic is approaching through mobile devices, and with these results, Google has marked mobile-friendliness as a ranking factor. Mobile-friendly website is considered as important to boom the SEO-structure, as the figures signify that 25 to 60 percent of traffic is arriving via mobile devices.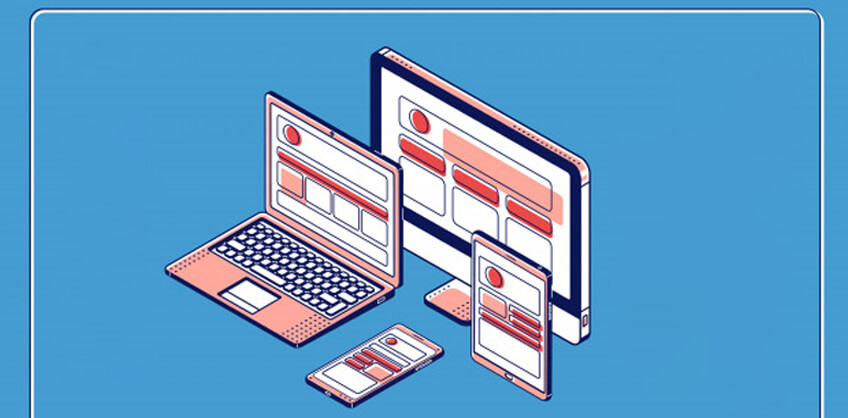 14. Canonical URL Tag (rel = "canonical")
Recently, the popular search engines – Google, Yahoo and Bing declared that the canonical URL tag will also be one of the ranking factors. Using canonical URL tag is quite simple, as it helps the webmasters to exterminate the self-created duplicate content open in the Google's index list. Canonical URL tag is the part of HTML file and represented as rel= "canonical".
15. Unique Content
Google focuses on delivering quality results to the users, thus, it gives more importance to those websites that embrace unique and original content. Since the users always looks for content, whether in the form of videos, blogs, images. The more unique content you add into your website, the more chances will be increased to acquire top place in search results. Therefore, content plays a vital role in smart SEO strategy.
16. Home, Contact & About Pages
The three foremost pages of a website – Home Page, Contact Page, and About Us Page. All of these pages comprises required information about your company and website, and Google appreciates those websites which epitomize themselves in an effective manner.
17. SSL Certified URL
SSL stands for Secure Socket Layers, the websites which are marked with SSL Certified URLs are important for rankings, since it encloses an additional trust factor for the users. In addition, the search engine also believes that URLs certified with SSL are owned by genuine folks. The SSL certificate can be purchased online from a reliable vendor.
18. Href Lang Tag
Href Lang Tag can also be represented as rel="alternate" hreflang="x". This tag indicates Google and other search engines, which language you are using on your web page. With the help of href lang tag, the search engines show relevant results to the users in the same language. Implementing Hreflang tag would be a sensible move as search engines consider it as a ranking factor.
19. 404 Not Found Page
Including error pages such as 404 Not Found page to you website, would make you leader for Google. Since, search engines likes those web sites which follow the complete guidelines of SEO practices, and adding 404 Not Found page is the part of SEO rules.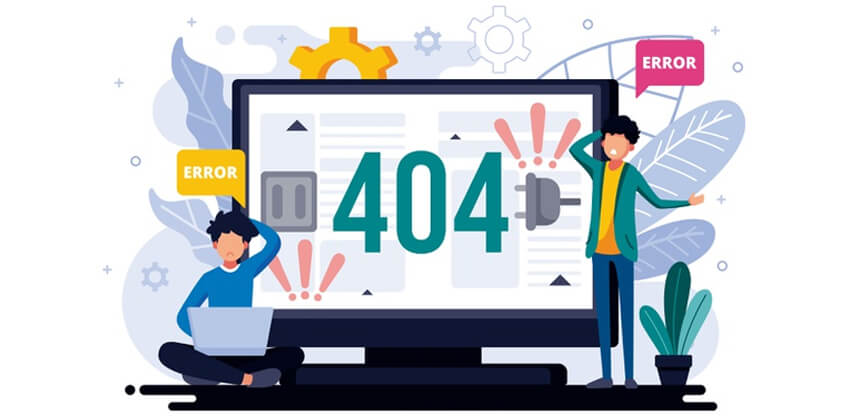 Abstract
All of the factors discussed above, simply define easy and effective approaches to improvise your On Page SEO practices. If all these aspects are used independently, then it will make no sense, but if they are used together, then it can actually lead to increased traffic. Your web pages can perform better and can be easily crawled by the search engines, if all of the above aspects are executed properly. Increasing value for other internal pages and developing relevancy by using appropriate keywords are some of the practices that are highly suitable according to Google.
Thus, spend some more time in research and implementation of these factors, so that you reach to your targeted audiences. To get more information on SEO and other related topics, stay tuned with 10seos!
Please leave your comment below & feel free to ask any query. We are available whenever you need!