Why the URLs are important for a website? Have you ever think about this question deeply? You have built your website and still you don't know the answer of this question, then you really need to extend your marketing efforts. Whenever marketers working in SEO agencies works for a website, then they will definitely look over an important aspect associated with the website is none other, but the website URL.
Before proceeding towards the URL importance, let's discuss what actually URL means for a website.
The URL (Uniform Resource Locator) is considered as a set of words or abbreviation that generates a reference for your web page. The URLs are displayed at the address bar of a browser. They are also referred with some common names as links, web address etc. In general words, we can define a URL as an address for your web page.
Structure for an SEO-friendly URL
Considering the point of view of an SEO manager, the website URL should be as follows:
· URLs should signify the meaning of the page
· URLs should be straightforward
· Should emphasis on appropriate URLs
According to the SEO experts, the URLs over a website does not comprise equal place in the importance list. Thus, it is necessary to highlight those web pages which are easy for indexing or crawling for search engine spiders.
URL Importance for Website
In this section, we are going to highlight the technical aspects associated with a website URL. Many SEO experts state that the simple string which ends with .com, .org or.net, will not contribute in attracting traffic towards web page if the structure is not SEO friendly or well-defined.
Further, we have outlined some detailed points that will help in understanding the URLs, while enabling you to structure an SEO-friendly web address for your web page.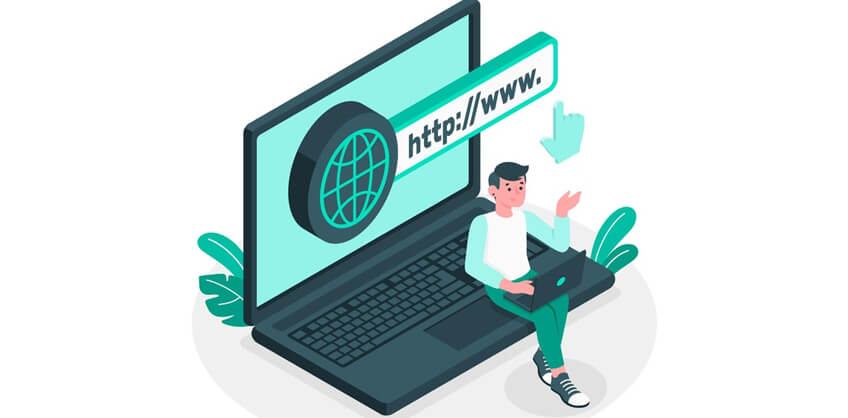 URLs provides easy accessibility to the website
Domain name is also known as the web address, and this domain name helps the visitors to visit your website and catch your content. Its structure is usually referred as the instrumental part which points to the website server. The server comprises all your data so that the visitors access the web page content with ease. Thus, it is pretty evident that without a domain name, the targeted audience won't be able to locate your web page.
URL flaunts Professionalism
A proper web address will showcase its professional behavior, then the web address which embraces dynamic aspects. It is very important to establish a prominent presence over the internet, and regarding this, the website URLs contributes at its extent. With a proper domain name, the people will be more inclined towards the website as it clearly demonstrated about the web page with a string of words.
URL helps in SEO (Search Engine Optimization)
Apart from enabling visitors to land over the webpage, the domain name also helps in SEO. A URL encloses the aspects of a website, which clearly demonstrates the nature of web page. Comprising a proper name, would lead the search engine robots to determine the particular page, for which the people are searching for, after that the search engine provide those pages to the searcher.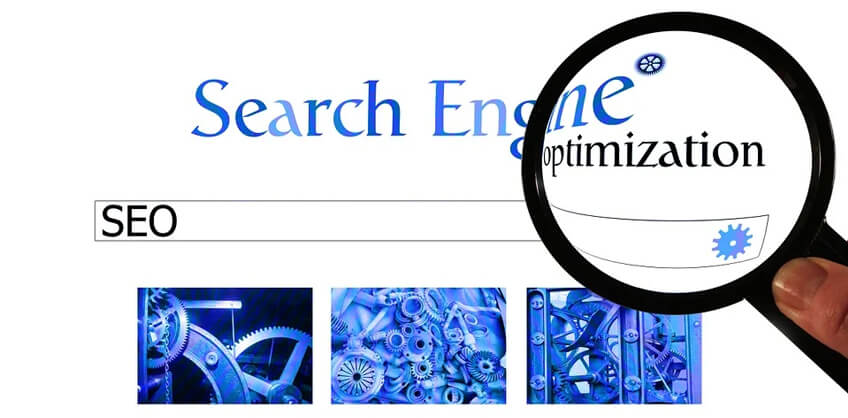 Comparison of different domains URL for same product (Apple i-phone 6)
Infibeam
http://www.infibeam.com/Mobiles/apple-iphone-6/P-mobi-37875309337-cat-z.html
Amazon
http://www.amazon.in/Apple-iPhone-Space-Gray-64GB/dp/B00O4WTX2G?tag=googinhydr18418-21&tag=googinkenshoo-21&ascsubtag=7b92de49-3215-4aae-936f-05d4f18b66be
Apple
http://www.apple.com/shop/buy-iphone/iphone6
In the web addresses of Infibeam and Amazon, the user will definitely not going to have any idea about the associated web page. But with the URL of Apple, it will be easy for any user to understand the reflecting points by the web page.
Moreover, it is also preferable to restrict the use of dynamic parameters in URL. Besides the dynamic aspects, the search engines are most likely to have hyphens between the strings.
Key Factors to be considered for an SEO-friendly URL
Choose between www or non-www domains
There are two major types of domains, which can be indexed over the search engines – www and non-www. The links http://www.abc.com and http://abc.com contains different web properties. In these links, www is treated as a subdomain for abc.com and serves the users as a different web character, whereas the same mechanism has been followed with non-www web addresses.
Which would be better, www or non-www? Many of the marketers search the answer for this question. But both of these domains perform consistently with the search engines. Therefore, opting for one of the domains won't be a difficult task but working consistently with the same domain is treated well by search engines.
Hyphens or Underscores
SEO-wise, the thumb rule states the use of hyphens. Using hyphens is considered as a beneficial user experience. Whenever you use underscore in your URL, then the underscores can get covered with the underline, while seems like space to the user reflecting a bad user experience. Thus, comprising underscore in the web address would result in a mass of detached web addresses, due to which the people will be redirected to a misdeed page.
Do not use capital letters in URL
Do not implement the creativity of capitalizing letters for your URL. The capital letters are considered worse than numbers and underscores if used in a web address. The reasons that relates with this scenario, people never search for anything, while pressing the shift key. The second reason – for search engines the capital letters are different web property and character, and both of these cases will be treated separately.
For example:
http://www.abc.com/important-URL-structure is different web address and http://www.abc.com/important-url-structure will be treated in a different manner.
Using Keyword in URL still exist
Whenever you search on a web browser, you always search with different keywords and based on the search, engines redirects the user to a web page. The web address or URL serves as a major factor in highlighting your web page for appropriate searches. Hence, it is quite important to add suitable keywords in your web address, but make sure you are not stuffing it.
No numbers should be used in URL
The numbers in URL is not considered as user-friendly, just like capital letters. In some of the scenarios, the numbers should be the part of your URL, but it should not be treated as a default aspect.
Always Opt for easy-to-catch URL
Keeping URLs simple and easy-to-remember would include some marketing aspects to your web address. With easy URL, the visitor can recall the address and can become a frequent visitor of your site. Likewise, the simple URL is believed to get extra value from the search engines, as compared to those websites which are having complex web addresses.
Avoid using duplicate URL for different pages
SEO-wise, you need to make sure that each page of your website contains unique URL structure. In case, your website comprises the duplicate web pages or duplicate content then the search engines will stamp out your pages and decrement their value.
Generate XML Sitemap for your URLs
XML sitemap is not associated with any protocol. Formally, they are used for the search engines and benefits the searchers. The XML sitemap is an array which contains your entire site URLs, further, will be submitted at the search engines. These sitemaps help the search engines to discover your web page that relates with the user search and it also works as a reference data for your website.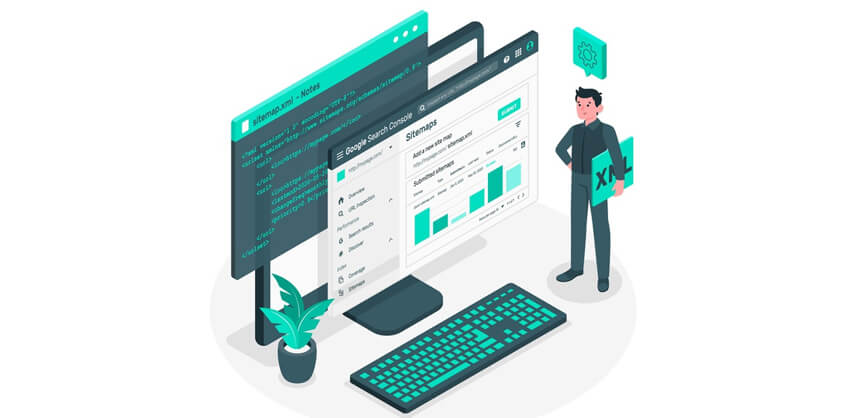 Access robot.txt for irrelevant web pages
robotx.txt, is a file enclosing all the required information for those pages, which should be masked from the search engines. After adding information about these pages, the search engines spiders never crawls for the pages, while point out the other highlighted pages of your website.
Therefore, we can understand that the URL serves as a major component which effectively maximizes the web page value for users as well as for the search engines. In plain words, comprising SEO-friendly web address or URL for a website increases the chances for a website to get higher ranks in the search results. In today market, many of the SEO companies provide the services of establishing SEO-friendly URL structure of websites.
https://plus.google.com/u/0/106010870730575407694/posts/jduwA6qmH2B