Google, Yahoo or Bing all of these search engines serves the users by providing appropriate results to their search query. The search results are evaluated on the basis of relevancy, for which page's content plays a crucial role. So, we can understand that the text of a web page plays a major role in getting a higher rank by the search engines. Regarding the relevant results, the search engines accesses upgraded algorithm so that they continue to deliver quality results to the users.
In the process of returning appropriate web pages, the search engines explore billions of pages through a mechanism called indexing. Indexing is similar to a book's index, which contains information about all the web pages available on the web and while searching through the index, Google provides relevant results to the searchers. In order to increase the relevancy, the Top SEO firms suggests that web page should be filled with suitable keywords, thus, if appropriate keywords have been added in a repeated form, then there are increased chances of getting higher rank in search results. But stuffing the web page with keywords is not acceptable to the search engines. Now the search engines have moved forward and they have come up with an improvised algorithm, which means that algorithms now comprises the capability to understand the web page's content. For search engines, the web page which contains keywords according to the algorithms holds a prominent place in results as compared to the page which is stuffed with keywords.
In this article, we have drawn the role of keyword density in SEO or in optimizing your website. The headlines text, image description, image alt text, page titles, reference links, image description also plays their role in optimizing the website, but the content added with relevant keywords or keyword density is considered as a master of all other approaches. It plays an essential role in maximizing the traffic amount for any website.
However, due to regular up gradations in the technical mechanism, Google has also changed its algorithm for keyword density, in order to overcome the future challenges. Although, after having a complex algorithm, the importance of keyword density remains same as it was earlier. In plain words, the density of keywords in your web content is considered to have an exceptional impact over the SERP (Search Engine Results Page) rankings.
Algorithm for Keyword Density
When it comes to content or text, the home page is considered as the important page of the website. Let's use the example of home page to better understand the keyword density algorithm. Suppose, there are 200 words on your home page, in which you have used a keyword four times. So the optimal density for keywords would be as follows:
(Number of times keyword used / total number of words)*100 = keyword density %
(4/200)*100 = 2%
Therefore, for a particular keyword, the optimal density should be 2% in your web content. In case you are not good at Maths, then there are a number of tools available over the internet which will help you to check the keyword density for your web page. If your web page contains density more than 8%, then it clearly indicates about the keyword stuffing into the content, which is not acceptable by the search engines and they mark those pages as spam.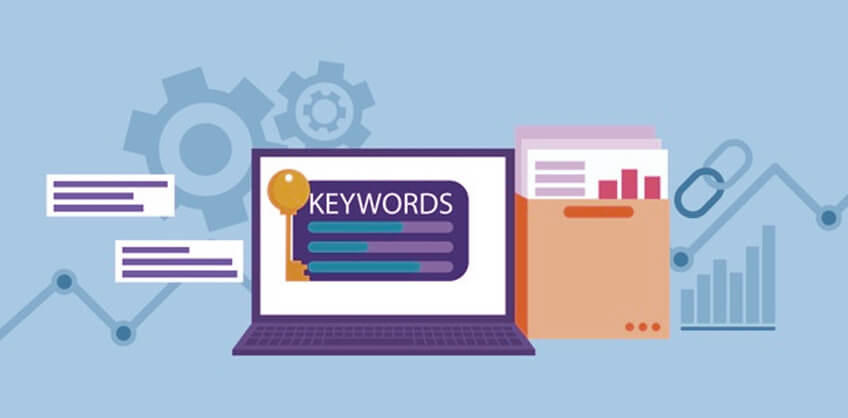 Expert Tips for Keyword Density
· Use synonyms instead of repeating keywords, as this procedure will keep the density in acceptable percentage. You can also use different combinations of words rather than using the same combination.
· You can raise density for your web page by including keywords in image descriptions, alt tags, and titles.
· To better optimize your web page, add your primary keyword in the title or headings.
· For better ranking in search results, multi-word phrases can be used as a primary keyword instead of single word keyword.
· Playing a safe side, try to keep the density less than 6%, whereas 3 to 4 percent would be considered as an optimal percentage.
· Show all your targeted keywords as hyperlinks, which signify to the search engines that you are providing deep information to the user, reflecting a user-friendly character.
· Access the sitemap and add to the footer for all your web pages, which indicates a superior SEO process. It will be useful for the targeted audience.
· Check your web pages through keyword analyzer, which will help you to generate a well-defined plan for your objectives.
To learn more about SEO and keyword density, you can take help from best local SEO companies.