" Backlinking" is one of the most popular terms whenever we talk about Search Engine Optimization. In Order to achieve higher ranks in Google search results backlinking plays an important role. However, there has been a gradual decrease in the importance of backlinking an a ranking factor by Google. The reason behind this decrease is that people started to use spam links in their sites to achieve higher ranks. So, when Google became aware about this problem it took some strict actions against the spammers. Therefore "backlinking" is no more a thing for the spammers, but for best and true organic SEO results backlinking is still the most important factor. This is the reason why the best SEO vendors focus a lot on backlinking while doing SEO related work.
So, if you are new to the business and don't have much idea about "Backlinking", here we are to help you with everything you need to know about it.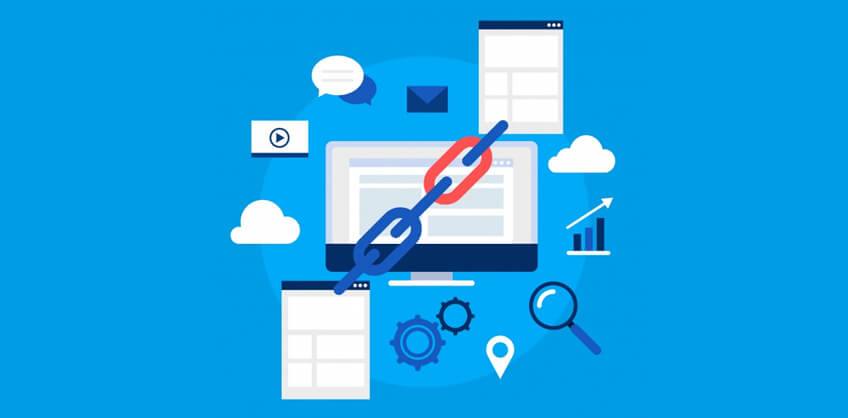 What are Backlinks?
Backlinks are the incoming links to your webpage. When one page links or points towards another web page then it is known an "Backlinking". Backlinking is one of the vital aspects for Off-Page SEO too. As mentioned above backlinks play an important role for the ranking of a web page. The more the number of backlinks present in a page more will be the chances for that page to rank high. However, the links should not be spam or fake.
If you have recently started a new business and you are a novice in SEO, then your primary target is to get an many backlinks you can get. Gaining more backlinks will make you reach out to the masses, and also it will be very helpful to get good and efficient SEO results. This will certainly help your business to boost and grow rapidly. Moreover, you will attain high ranks in search engine results and might eventually gain the top spots on the first search pages of Google, Yahoo or Bing. So, now let us take a look on few of the ways used by the best SEO companies regarding the use of Backlinking in SEO. However, the key point here to note that though people may click on your site link or not, you just have to make sure that your site link is present on an many other pages as possible.
Here we go:
Find Broken Links: This method has a great potential to gain you a lot of backlinks. Finding broken links is one of the easiest and coolest way of getting backlinks. "Broken links", are the links of those pages or websites who does not have online presence anymore or whose domain names have changed. One way to find the broken link is by using Wikipedia. There is a tool provided by wikipedia known as "WikiGrabber". Using that WikiGrabber you can find dead links related to your keywords and then replace those dead link pages with the pages of your own content. However, the odds of someone clicking on your links there are still less, but once your link is present on Wikipedia that might boost your ranking. Just be sure that the content you replaced is actually meaningful.


Find Missing Content: The game of content is ever changing in World Wide Web. A large amount of business owners have spent lots of resources and time in finding a way to stand out from others. So, this can be achieved by finding the type of content missing on the World Wide Web, such content which was present on the dead links but now it is not present any more.

Be in touch with major news publications: One more way to get backlink options is from the popular news publications. There are chances that you may find articles with broken links on news publications. In that case you can reach out to those publications and petition them to use your content in place of that. For example, if you own a SEO agency and you found a post related to same SEO topic as yours on "The Entrepreneur", moreover that post belongs to a dead page now. So, in that case you can ask them to use your content instead of the previous one. Although, this is a bit difficult task as first you need to find all those dead posts and then petition the concerned publication to use your content. But don't forget even two more links than your rival can put you in a much better position tan him.

Blog Commenting: Another popular way to gain backlinks is by blog commenting. You can use blog commenting to promote yourselves on other popular blogs or comment sections present in famous sites. However, these popular blogs and sites use nofollow in the comment sections. But no matter what as far as you are not doing link spamming, mentioning your links in other blogs will always help.

So, these were the few guidelines for you to make the maximum use of backlinking in SEO which will surely help you.