This is no secret that redesigning a site is one of the most tedious processes. The reason being it needs lots and lots of time and efforts and still, you never get the same result as you expected it would deliver. Secondly, you always have to bear the risk of not losing all your previous SEO efforts you have put in to achieve the higher ranking.
But thinking about the consequences that it might drop the ranking of your site doesn't mean you never update it! This complete guide of redesigning your site will help you to update it by maintaining the previous efforts to make your SEO situation better.
But before you plan to redesign your site, we would like to raise a question to get a precise and clear answer before you start redesigning your site.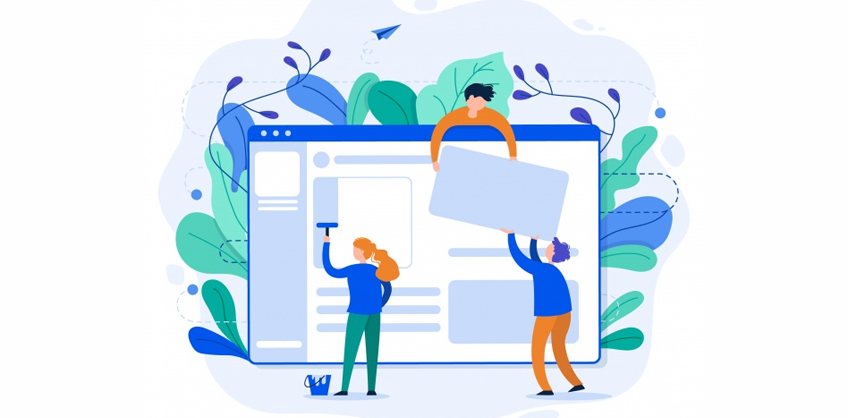 Does your website actually require a redesign?
Web design trends are one of the most common things which change so fast. Before we were using Web 2.0 then we switched to parallax and now HTML5 and what's next? This is actually quite next to impossible to stay tuned with each of the web design trends. If you are still planning to redesign your site, ask yourself if you really have a considerable and solid reason in your mind to do that.
Below are the three notable and significant reasons when your site redesign is actually a great idea for your business:
The outdated design of your site is now started affecting the user experience and conversion rate
If the conversion rate of your site and user experience are going down and less than the usual metrics among your competitors or is experiencing the lower ranking frequently, you probably are ruling the most obvious cause for that, such as page loading speed, bugs and more. That's the perfect indication to update the layout and design of your site.
Check out the best example from the year 2016 of updating the both, design as well as the content of the site.
You will be shocked to know what happen next? This site starts experiencing 6 times more conversion rate than it usually used to experience. In fact, the number of signups and visits increased by more than 50%.
You are updating or modifying the platform of your site
If you are planning to add few more functionality on your website or to tighten the security, you probably have been thinking about shifting to another framework of the web or content management system. This is the perfect time to plan a redesign of your site because you already have thought to make tons of changes in your site.
Make sure that whichever changes or modifications you decide to do on your website, it will definitely offer you something to make everything flawless, such as design, URL, layout, and content.
You are planning to arrange your site with the best SEO practices
Google search engine has updated many of the algorithms to provide the users with the best experience in varieties of things, such as page load speed, mobile friendliness, HTTPs and more and all such things need a significant amount of changes in a site. If your current website does not support such factors and is not updated with all the trends of the search engine, ensure to consider all these points to achieve your SEO practices.
Applying these kinds of changes will affect both the design as well as platform, redesigning your whole site will take minimum efforts that it usually takes and thus, saves your lots of time and stress!
So you get an appropriate reason to redesign your site? Perfect! But the question is, where do you start? The matter of fact is, you need to start redesigning your site before starting!
Phase-I Before you start Redesigning your site!
Perform A/B Testing
This is really shocking that how do people manage to start to redesign their websites without conducting the proper testing thoroughly! You yourself are inviting a disaster for your SEO if you are planning to redesign your site only because your group of friends thinks that new look for your site will look more stylish and fancy than your existing one. When you feel convenient, ensure that the change or modifications you are making in your site have to be data-driven.
Make sure to flow the series of A/B experiments to check on which change does your user are more likely to spend time, such as the design, color of the site or even pictures that make more conversions or may be other statistics to measure your success. Jot down all the points you want to incorporate in your website new design.
How to run the A/B Testing
For instance, if you want to run the test for your ECommerce site, the first page that you will test will be your homepage then comes your category page and in the end, you will test your checkout or payment page.
Therefore, it is always beneficial to test those pages which bring more traffic on the site than other pages.
Make sure to get ready with an additional design for each page of your website. To get the result better, it is beneficial to make one change at a time, so as to track the user behaviour otherwise, it will become difficult for you. And if you are changing multiple pages at a time, then make sure the result of one change does not impact the other change.

Make use of the testing tool. There are so many online testing tools available in the market. Best of them are:

Run the test carefully and then choose the best result.
Prepare a list of those pages that attracts high-traffic
In this phase you need to get a fair insight about which page brings a significant and notable amount of organic traffic and which page you can get safely rid of. Google Search Console allows you to make a list for this easily.
How to get the list of high-traffic pages
You simply have to go to the search traffic option and then click on the Search Analytics

There you will see radio button, hit the Pages option, among various check boxes mark the Click option, then select the 90 days option from date menu. In the end, you need to sort the entire list in descending order.

After that, copy those URLs of the pages that receives the significant amount of clicks.
Prepare the list of the pages with the incoming links
Of course, you would never want to lose any precious link that is coming to your site and the link juice that they are bringing on your site. Therefore, it is essential to list down all those pages on a separate spreadsheet whose backlinks are pointing towards your site. SEO SpyGlass of an SEO PowerSuite could help you to attain the list of all those pages.
How to list those pages which include the incoming list?
The first and foremost thing you need to do is to download and install the SEO PowerSuite.

Launch the SEO SpyGlass and create a project by entering the URL of your site.

When the app starts gathering the link, you have to go to the Dashboard which shows Anchors and Pages option and then switch to the Linked Pages option.
Select each record then right click the views that you had just selected and click on the Copy Record to Clipboard option.

In the end, you can paste all the URLs in your spreadsheet.
Arrange a list of obsolete pages
If your web design already has survived for few years, there are more chances that many of the pages have become useless or most probably the outdated ones. Turn over to your website and search for each of the old promotions or if any of the content which is now not relevant to your business or site, make sure to prepare a list of all such pages and remove all of them from your site.
Phase II The Redesigning Phase
Work collaboratively with your team
Before you start redesigning your site, always get this thing clear in your head that your web designers and web developers are not going to care about the SEO or marketing for your site. Therefore, it is essential to conduct a meeting with all of them, before they actually starting their procedure to redesign your site, and explain them thoroughly about the SEO practices and make out a common yet complete strategy to redesign a website that will actually work for your business.
Make the environment ready
Since you are not working to get a new version of your site, therefore, you would not want to make your site available for the search engines. First off, the work will not seem as certifiable and secondly, if your old site is still live while your new site gets indexed, you will definitely face the problem of duplicate pages in the search indexes. This does not only drop the ranking of your site but could also impose the penalty by search engines.
Thus, it is always beneficial to work with a test server because any unauthorized user or search engine cannot be accessed.
If this seems quite difficult for you to set up your site on a separate server, you can also consider deploying the new project in a subfolder or subdomain of the current website. But make sure to block this new subfolder or subdomain in robots.txt for indexing purpose.
Map 301 redirects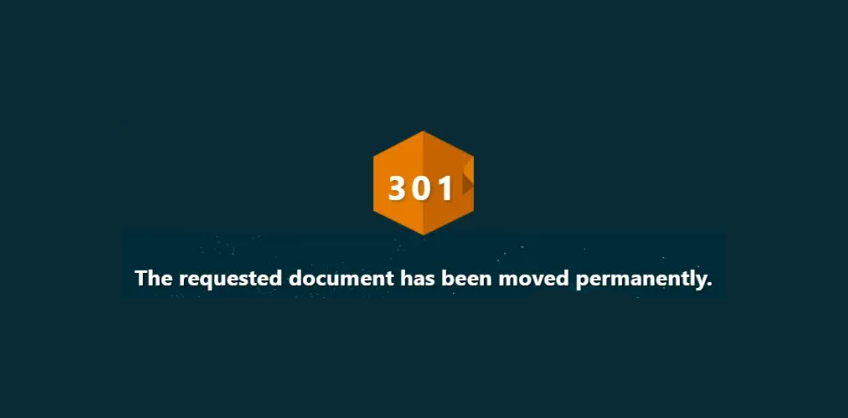 Whenever possible, make your best efforts to not change the URLs of your website. In any case, if the URL changes, use 301 redirects so that the old URL will automatically redirect the users to your new website.
Before removing any page from the site, make sure to look the URLs list which includes the incoming links to your site. If you found any valuable links which are pointing to your website of the old URL, set up 301 redirect upon your new pages which are the most relevant one or else they will show an error to your users in finding that page, which could affect the ranking of your site.
Fix all the on-site issues
Before making your new redesigned website go live, audit it carefully to take consideration of no technical or SEO related error occurs on the later course which could affect the performance or ranking of your website among the search results. Website Auditor of SEO PowerSuite allows you to do this with a greater ease.
How to fix the on-site problems?
If you don't have the SEO PowerSuite, you need to download and install it.

After that, launch the Website Auditor and create a project by entering the URL of your site.

Review the audit of your site to mark any serious warning or issue which can affect the ranking of your site.
Once you are done fixing all the issues at your end, select the Pages Dashboard and then click on the Sitemap button.

Carefully go through the Sitemap. If you feel not to include any of the pages, you can simply unmark the Include into Sitemap box.

Click on the Next button and upload the latest sitemap or save it on your system.
Phase III After launching your redesigned site
Once your website redesign go live, you need to take care of few more things. Let's have a look on all of them:
Search for the indexation issues
The first and foremost thing you need to consider is to ensure that each content of your site is being available to the search engines. Also, take care that none of your web pages gets blocked from getting indexed. Again, SEO PowerSuite could help you do that easily.
How to look the indexation issues
If you are doing this for your current website, you can simply open the Website Auditor and click on the Rebuild Project button. Else, you can launch the Website Auditor to create a project.

In the initial phase, remember to mark the Enable Expert options button.

After that, you can unmark the Follow robots.txt instructions option and then click on the Next button.
Once the crawling process gets completed, you can hit on the Resources restricted from indexing button. This will provide you an insight about which part of your website cannot be crawled by the search engine spiders. Check out the complete list and ensure that list does not contain any of the important pages of your websites, like JavaScript or CSS.
See how the Ranking of your website changes
Once you successfully redesign your website, it is significant to check the ranking of your site frequently, especially for the essential keywords so that you would be able to catch the fall in ranking among search engines quickly and fix all the issues and bugs that could affect the SEO of your site. SEO PowerSuite can do this easily for your site.
How to observe the ranking of your ranking changes?
Launch the Rank Tracker and create a project by entering the URL of your website.

Mention all those important keywords of your site for which it holds the rank. You can also consider downloading your keywords by using the Google Search Console. This will give you an insight that you don't miss any of the essential terms.

Pick the most suitable search engine and hit Next to get started with checking the ranking.

Make sure to schedule the process for checking the ranks of your website. You can also consider to run it automatically simply by clicking on the Preferences option in the Scheduler button and then add a new task that you want to schedule.
BONUS TIP: Avoid these common mistakes while redesigning your website
Most of the people who plan to redesign their website commonly ended up by being disappointed. Check out the most common yet silly mistakes to avoid while redesigning your website:
That's all about the redesigning phases. Now you will get an idea about how to redesign your site by taking help from an SEO expert, so that the design can be made in an SEO friendly manner, i.e, without affecting the ranking for your site and stay ahead of your competitors.