10seos.com always love to help its readers with the most updated information. This time, we have come up with the best SEO tools list available on web. Accessing these tools or softwares will yield better growth for your business in the coming years.
Whether you are looking for increasing your search ranking or increasing traffic or sale, we insist you to try some of the tools from each category to reach to your desired goal.
Here's the summary of the SEO tracking tools:
Competitive analysis

Keyword ranking

Keyword research

Link building

Link research

Local SEO software

Mobile SEO software

On site audit

SEO report card

SEO suites
COMPETITIVE ANALYSIS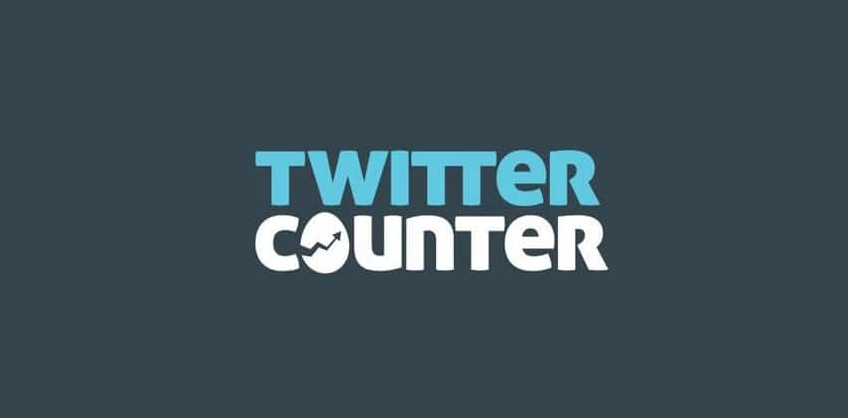 One of the best seo monitoring tools is twitter counter. They provide competitive analysis capability of hashtags, followers counts, growth and many more. The paid version have more elaborate features like historical features, hourly state refresh and PDf report downloads.
Rival IQ is a competitive analysis platform for marketers who wants faster data results. It compares key metrics, track competitive keywords, and also follow multiple markets.
SEMRush is one of the best seo reporting softwares which is made for search engine marketers. It helps to optimize the website through competitive research. You can find backlink reports and also the targeted keywords for PPC and for organic searches to have better understanding about the competitors approach.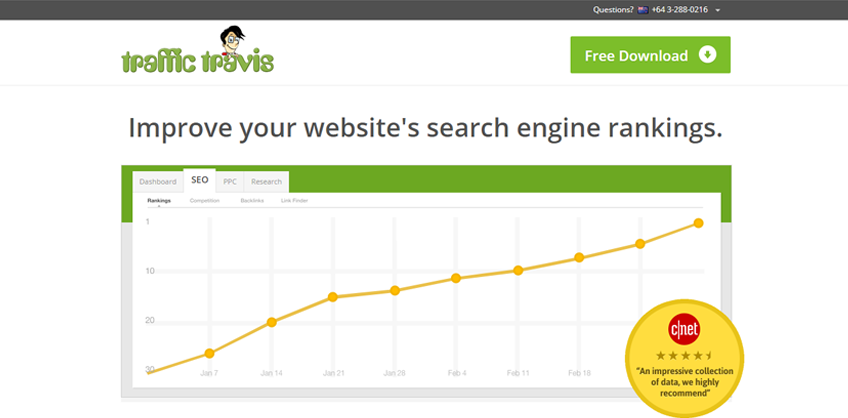 Traffic travis is one of the best seo monitoring tool available on web. It is a market research and monitoring tool for all kinds of SEO purposes. One can easily check the competitor's performance in this best seo free tool.
SERPMetrics is a SEO rank reporting platform to track search results for bulk keywords across engines. The reporting is offered as discounted product if you are interested to buy API.
http://www.axandra.com/seo/free-seo-tool
Axendra is one among the best seo free tools available with marketers. It offers a variety of SEO tools to check different components of your website and optimize them. Choose among the application for checking broken links, keyword density checker and many more.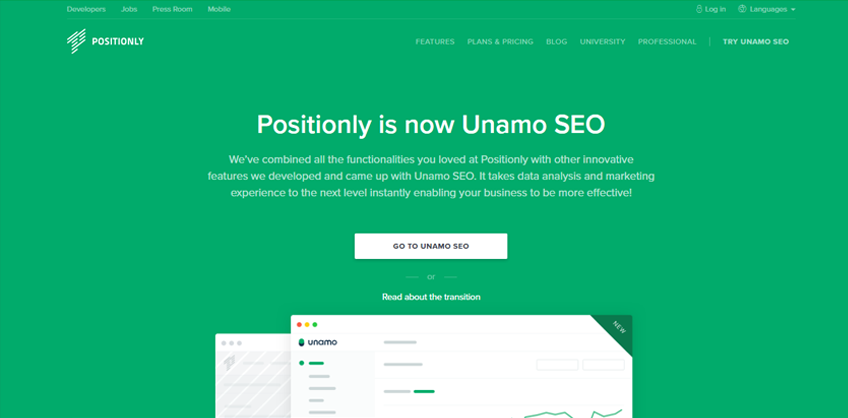 Positionly is professionally designed best seo rank tracking software available on web. It offers easy method to get organic traffic for your website. Within few clicks in the software, one can track its competitors search ranking and also monitor the media mentions.
BuildWith tells us about the behind the scene activities in the competitors website. It provides various tools such as market analysis, lead generation, header usage and many more to get insight about the competitor's website technology.
Alexa is a seo tracker software that delivers a competitive analysis about the keywords used in the website of the competitor and also the insight of the visitors in the website.
Similarweb helps to compare the website traffic across different search engines and different countries. This approach will help to find new business opportunities and also inform about the keywords that are attracting traffic in the competitors website.
2. KEYWORD RANKING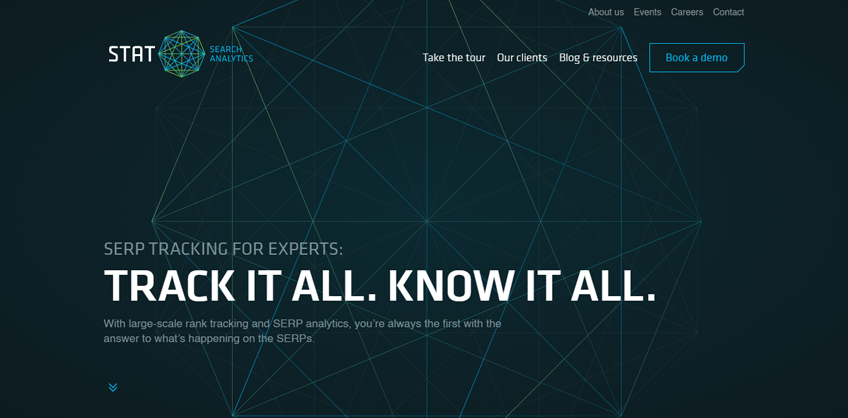 STAT search analytics is a professionally handled rank tracking enterprise seo platform. It provides rank statistics and SERP analytics for experienced SEO. you can track unlimited keyword data across the globe for the best analytics.
Clicky is a web analytics tool that helps to know about every single detail about our website traffic. It helps to analyse individual visitor and their respective actions with utmost accuracy.
https://serps.com/tools/rank_checker
This is among the best seo rank tracker. It keeps notice about ranking of the respective keywords across Google, Bing and Yahoo in more 100 languages and country configurations.
It facilitates to monitor the ranking of the keywords in specific location.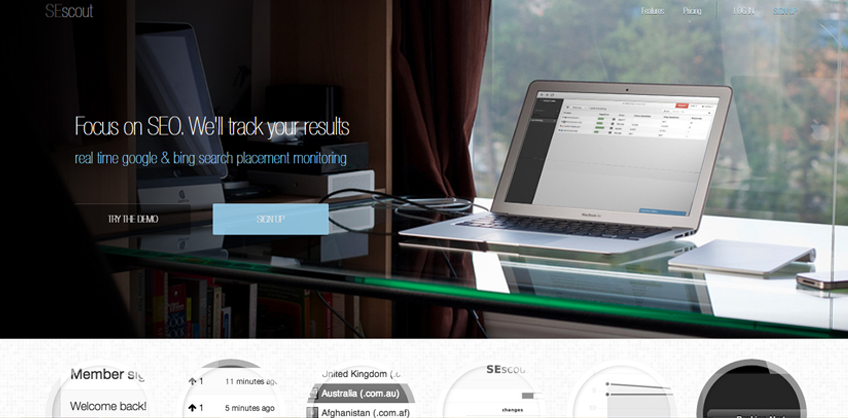 SEscout helps to give detailed domain seo report along with search engine keywords on a real time basis. It gives hourly updates of rank tracking and in depth reporting for any agency. Then what are you waiting for? Subscribe it now!
It is a powerful tool to track the targeted keyword. It tracks the keywords and show results spontaneously and see changes in keyword ranking over a period of time.
http://www.zippy.co.uk/keyworddensity
This tool incorporate all the keyword data about a particular web domain that you want. Just enter in the website you are searching and type the keyword you want to configure and receive full keyword report.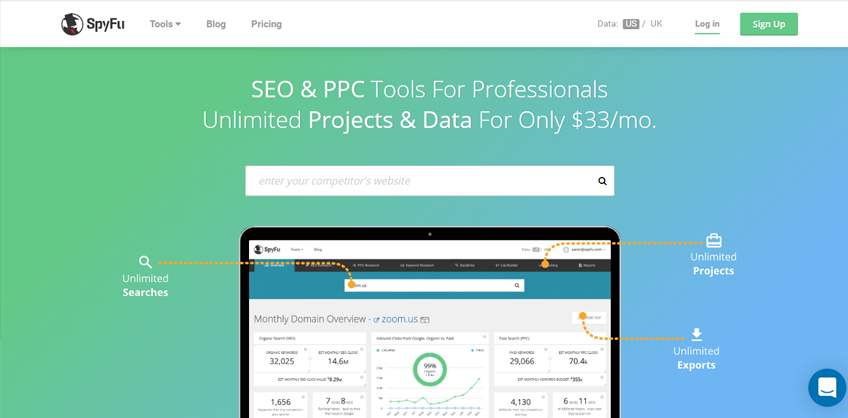 Spyfu offers many features that resonates it as authentic search marketing keyword research tool. It offers features like competitive keyword assessment, keyword tracking and rank analysis.
http://www.ragesw.com/products/search-engine-rank.html
This is a seo ranking report tool that gives an elaborate information about the competitor and also about your website. It monitors ranking of the keywords in different search engines.
http://www.webposition.com/products/reporter/default.htm
You can track your keywords from anywhere and anytime with the help of webposition reporter.
It also facilitates in viewing the insight of keywords positioning across different search engine.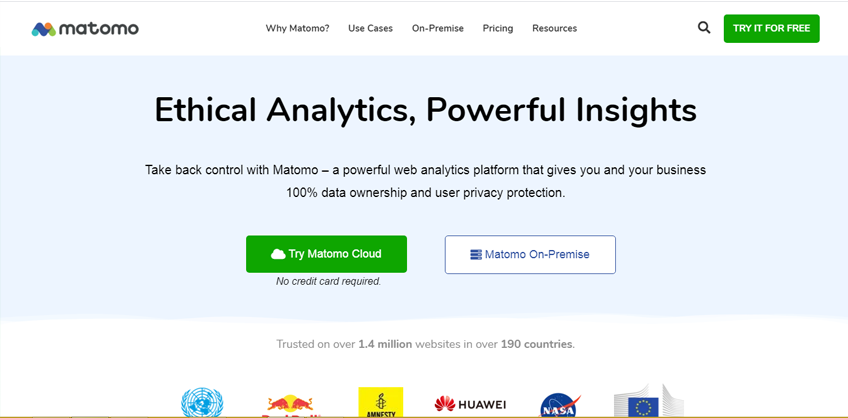 Piwik is a free open source seo software. It tracks the important informations about the users of the website.It tracks key performances in website such as number of visits, conversion rates, downloads etc.
Authority lab is a packaged seo ranking report tool that have wider scope of services. It provides facility to personalize your SERP ranking with competitor, keywords,locations and many more.
Bright edge is amongst the best enterprise seo platforms available in web. It customizes your SEO dashboard, reportings, and forecasting while collaborating with your website entire team on perfect optimization strategy.
https://www.youtube.com/analytics
This software monitor views, traffic sources and demographic information about the video. You can download the traffic report and analyse which device is used more frequently for accessing the video.
This is a low budgeted ranking tool that compare and track the keywords data and website ranking of the competitor. This is a hassle free software to compare your competitors performance.
3.KEYWORD RESEARCH
http://termexplorer.com/Public
Team explorer facilitates in keyword research. The free version offer five keyword research a day and the paid version elaborate the services upto 1000 words per day.
http://www.keyworddiscovery.com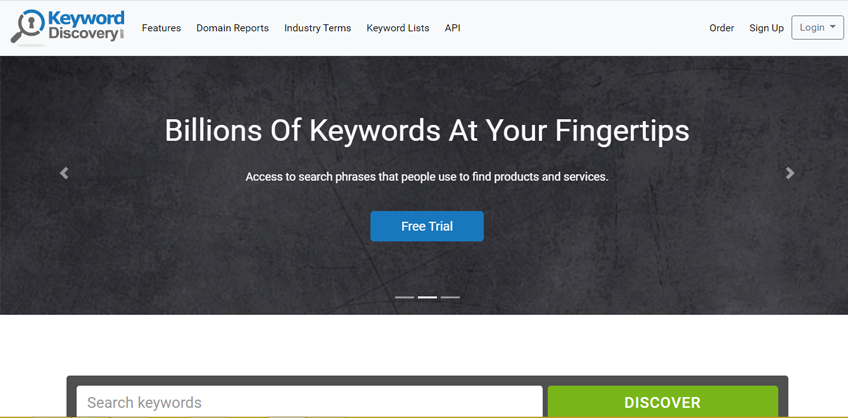 Use trellian keyword discovery tool to measure keyword statistics across major search engines. It helps to keep an eye on the competitor and find popular search phrase that fits in the need of the business
Market samurai is the most robust keyword research tool for marketers. It helps to research about the high traffic oriented keywords.
Long tail pro helps to find out keywords faster than many keyword research software. It allows to generate hundreds of long tail keywords from a single root keyword in a matter of minutes.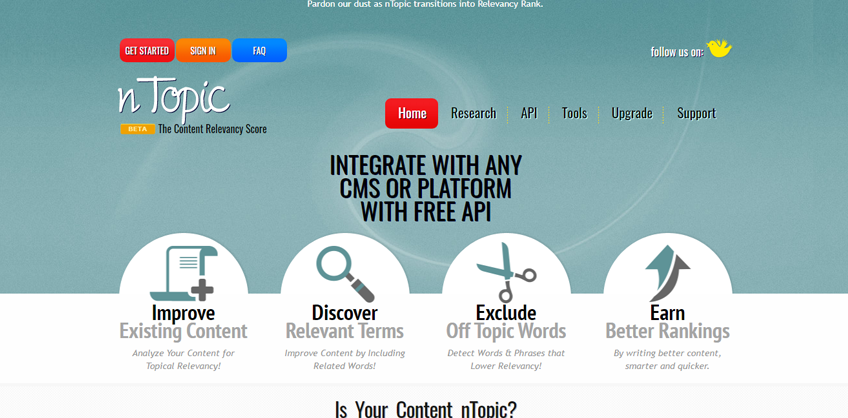 Among the list of best seo metric softwares, nTopic stands one of them. This helps to find out the keyword relevancy with the content. If you target to focus on content that best match with the set of keywords that you want to target, then nTopic is a right platform to choose. This also provide API for the website.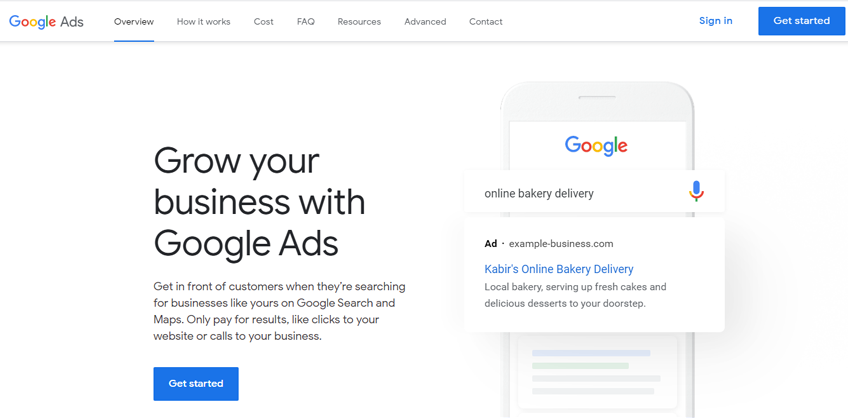 Google Adwords helps to research about the targeted keywords in the first place and then allows to advertise directly in Google search engine. It can facilitate to optimize the daily budget for the advertisement to reach the potential customers.
https://adwords.google.com/ko/KeywordPlanner
Google keyword planner is a combined facilitator in terms of Google keyword research tool and traffic estimator. This combined strength gives a profitable experience in keyword researching and targeting profitable campaign. It also provide data for exact keyword match, multi platform search estimate and keyword lists.
http://www.google.com/trends/correlate
Among the different seo software and tools available to measure the performance of the website, Google correlates is one of the influential one. This free tool correlates matched searches with the real life trend. Marketers can use the data generated to find out the high traffic generating keywords in their website.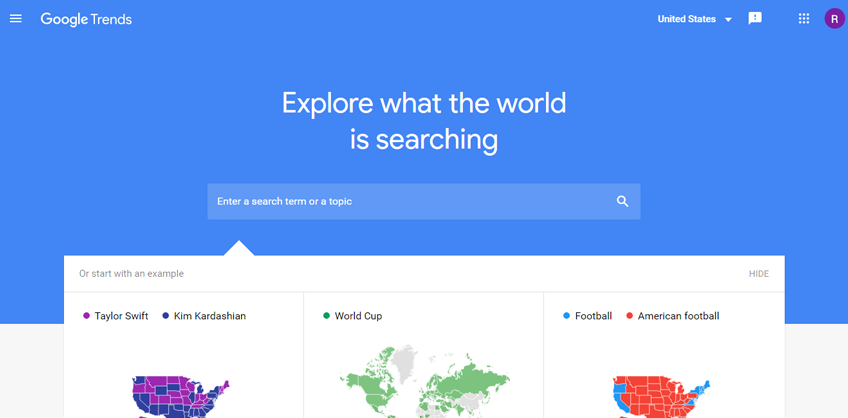 The updated Google trends measures the search engine trend throughout the Google. It can benefit marketers by determining searchable keywords that can be used for their website.
http://www.bing.com/toolbox/keywords
If you are looking for free seo monitoring tool that guarantees to find keywords for your website than Bing keyword research is a one stop destination. This will provide valuable keyword data, research and suggestion for the related market niche.
It offers different variety of keyword research and PPC tools. An important facility provided by Keyword Spy is that it enters in the domain of the competitor and analyse their organic and PPc targeted keywords and strategies. With the help of these information, it becomes easy to strategize your own website and earn traffic..
This is a keyword research tool that is much faster and easier software to identify the content idea for your blog and the website. Typing a word in the box of Ubersuggest and can give you long list of related keywords.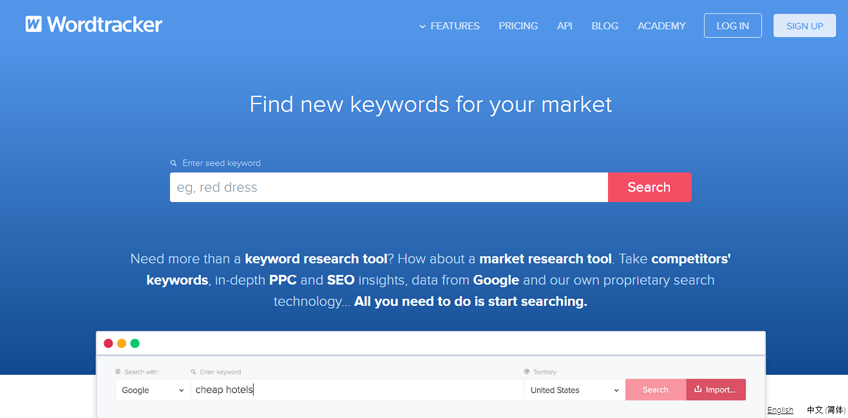 Word tracker is one of the best seo ranking tool,it is also among the most popular keyword research tool available. It helps to find out the high value keywords, identify and target profitable niche industry, it also keeps a tap on the competitor.
It facilitates to view the google SERPs based particular parameter and search queries much more effectively. This tool also customizes the type of search from international to non personalizes results.
https://colibri.io
This is an advanced seo monitoring software that helps to monitor the conversion rate, SEO and traffic of a website. This software is enabled by many growth hacking tools and inbound marketing tools to improve visibility in social media and in search engines as well.
https://addons.mozilla.org/en-US/firefox/addon/kgen
Kgen is a Firefox add on that find out keywords based on strong queries on visited pages within the search engine. Download a CSV file to keep track of the keyphrases that is identified by the add on.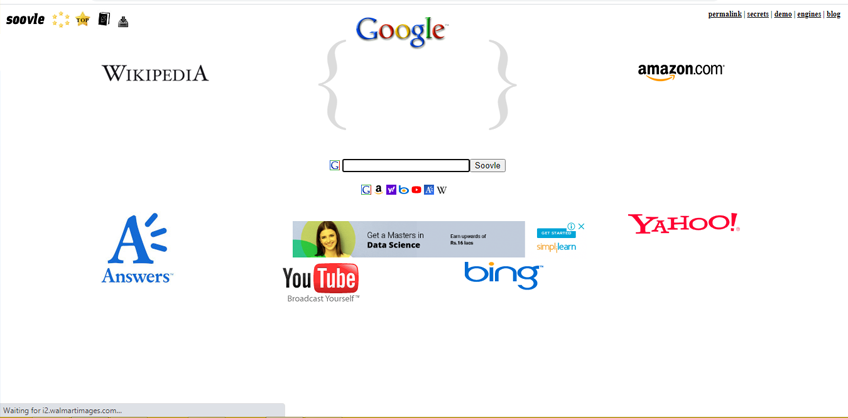 This tool is a smart seo checker that compare top search terms across different search engines. It also facilitate to save the search comparison data and analyse the performance of the keyword.
http://www.wordstream.com/free-keyword-tools
Wordstream's keyword tool facilitates all aspects related to keywords. It captures all the needs for keyword analysis for beginners and also for advanced SEO learners. This gives a detailed analysis on negative keyword, analysis, research, suggestions and many more.
4. LINK BUILDING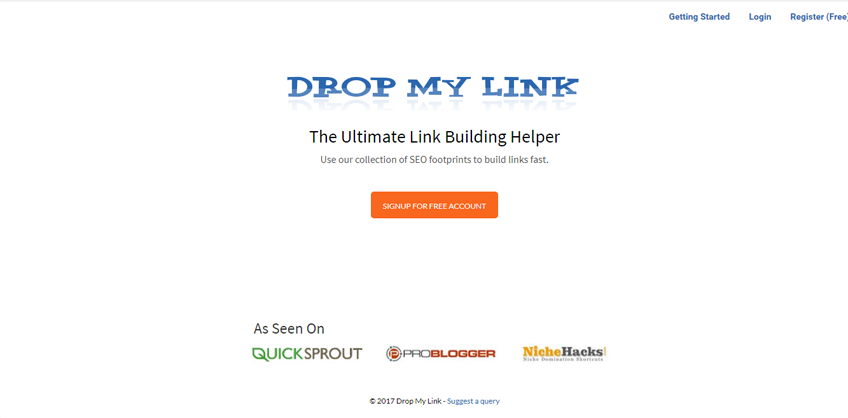 This helps to earn backlink from different search queries in Google. The process of earning backlink by DropMyLink is easy and quick.
Domain hunter plus is app for SEO that monitors backlink. It works with google chrome extension that follows quality domain and identify broken links for link building. It works with open site explorer to populate the results within the application.
http://www.advancedwebranking.com
Advanced Web Ranking is one of the best seo ranking softwares available. It helps to track everything using web based reporting, local ranking and competitive analysis monitoring.
http://www.link-assistant.com/rank-tracker
This is desktop seo ranking software that analyses the ranking of your website and the competitors website based on the keywords. The software include features such as keyword optimization,international segmentation and historically rank data.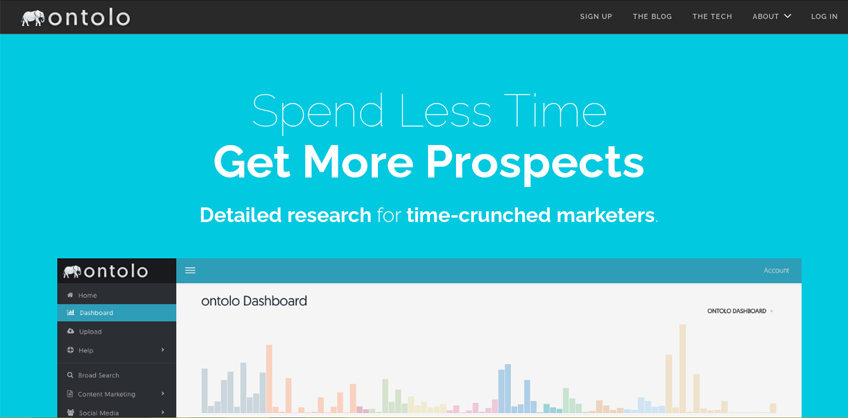 Ontolo is a link prospecting software that uses targeted keywords and research for links generate similar content. It also manages top keywords,analyse the competitors backlink metrics and monitor top sites on weekly basis.
Triberr is a free tool that enables to discover contents from people in a similar niche industry. It facilitates in finding and connecting with like minded webmasters to earn link for the content that is relevant for them.
Blekko is a search engine that delivers highly curated and customized content. Results obtained can be used to get new ideas for content generation and also finding content that can be linked in your website.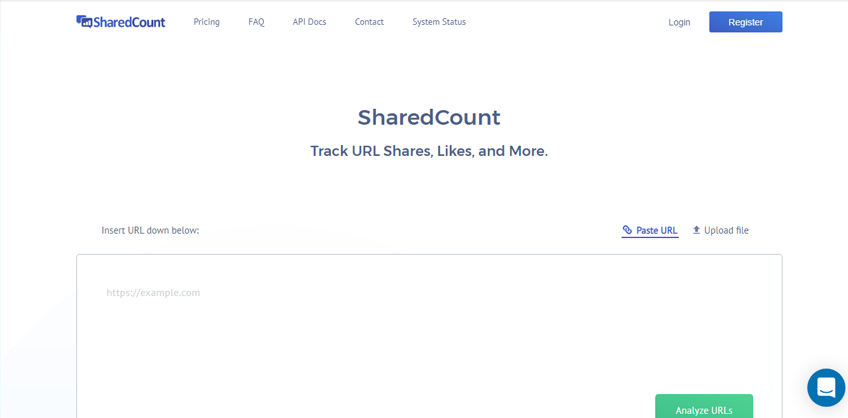 This gives a simple count of the social share and the mentioned obtained in social media to help in building link ideas for the website.
5.LINK RESEARCH
http://www.inspyder.com/products/BacklinkMonitor
This is a seo backlink software that tracks and check the status,IP address, anchor text and page rank for any website URL that is entered in the box.
SENuke allows to strategize complex SEO campaign and link building in minimum time frame with the help of scripts.
http://www.removeem.com/ratios.php
This is a seo tracking tool that looks at the diversity of the anchor text of the website to see, if it is not over optimized for search anchor text. It also removes links that are over optimized because that can give a negative impression on SEO for the website.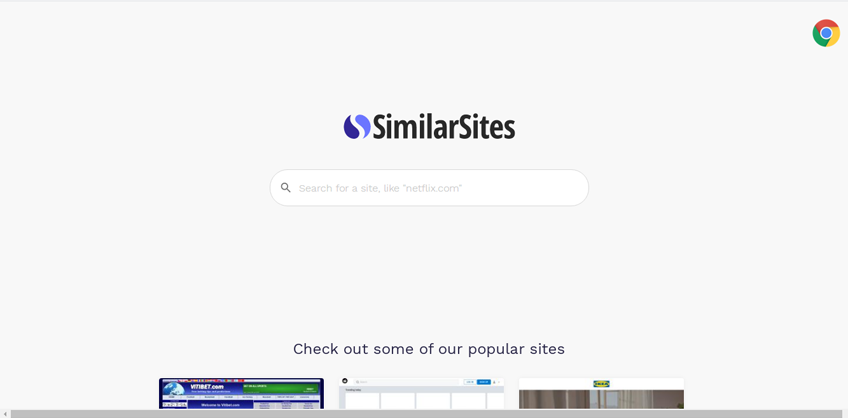 Similar sites helps to connect with the websites that are similar to yours. The suggestion given by similarsites should be used to collaborate with other website owner as a link research tool.
Cognitiveseo provides professional seo tools that gives accurate and comprehensive data of the competitors website. Top features of the software includes daily rank tracking, link monitoring, and SEO project management.
This is a Google Chrome extension to import web data and analytics in your own spreadsheet. With a simple click, it has now become easier to get data for in depth analysis of competitors webpages.
http://seogadget.com/tools/seogadget-for-excel
SEOgadget extension for Excel uses the best SEO platforms and their APIs from the world's popular spreadsheet program. This facilitates in acquiring valuable keywords and link search volume data, speed up the analysis time and discover new insight in SEO strategy.
Site explorer provides backlink for any website to submit in the URL checker. This platform can be used to conduct detailed link building research and create content based on the top links.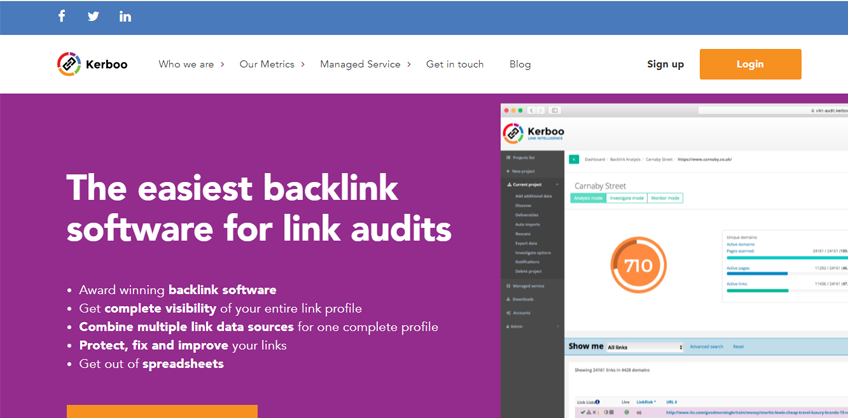 Linkrisk is a link analysis tool that determine which link is healthy and which one is risky for any URL. once the URL is submitted, it gives link risk scores. The highest scores obtained in this tells that the link will be affected by any algorithm changes and lowest scores vice versa.
http://webmeup.com/tools/backlinks.html
Webmeup is the biggest index of fresh links for growing sites. One can evaluate the performance of their own link profile and download the competitors links and earn benefit in SEO strategies.
This is another link research tool that enables to build quality link. This also rank top keywords for the niche industry to focus on seo strategy.
Ahrefs.com indexes collection of all links data for any domain that is desired. The crawler is indexed in every 15 minutes and finds out approximate six billion pages every day.
This is a link tracking software that monitor, compare and optimize all campaigns. It can also be used to track conversion and compile web data for research.
http://wordpress.org/plugins/google-analyticator
Google analyticator is the plugin for Google analytics. It can used to track links, view the SEO metrics for last 30 days and also monitor website speed.
http://www.linkresearchtools.com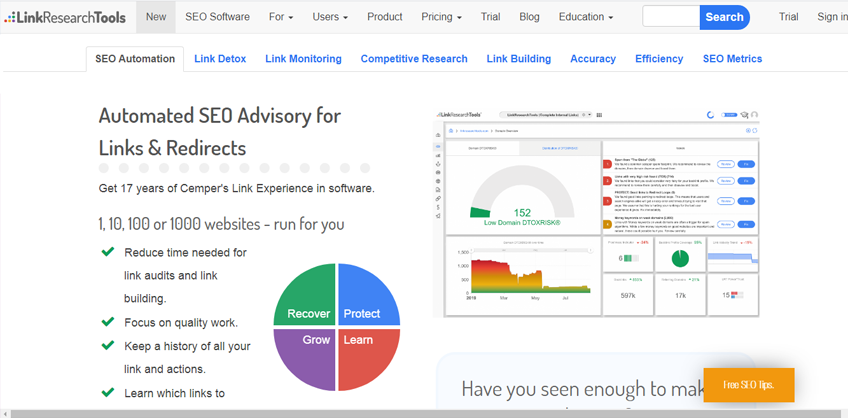 Between many tools that are available in seo tool list, link research tool is one of the most effective one to analyse the links for the website. It review the competitors backlinks, perform SERP link prospecting and many more. This is a all in one link research tool.
6. LOCAL SEO SOFTWARE
http://yoast.com/wordpress/local-seo
Yoast local seo plugin is a handy software of wordpress that facilitate local optimization of the websites. The plugin directs the exact information that the website needs to get features in the local search results. Any data from operational hours or multiple location etc can be directly inserted in the plugin.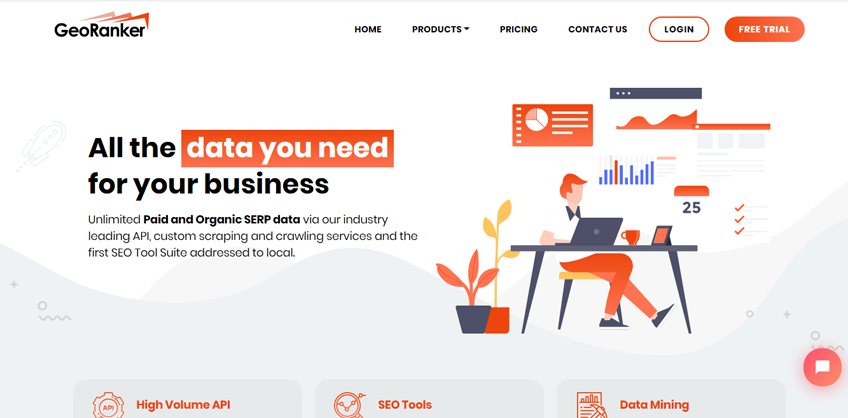 Local marketers who are in hurry to get results from local seo can use Geo Ranker. This tool provide love data support for geographical ranking, reporting and citations.
http://www.5minutesite.com/local_keywords.php
This is a local seo platform that create local online presence for the marketers. This creates local keyword lists and also organize directory listing for local business.
http://www.localmarketingsource.com/local-keyword-research-tool
Local keyword tools bring idea for local keywords that boost ranking of the website in local search engine. Simply add keyword and the zip code, then a list of personalized keyword phrases are generated.
http://www.whitespark.ca/tools
Whitespark is well known for local citations. The local citation finder will determine the marketer to find where to list the website and increase local ranking. The local rank tracker reports geographical ranking by city.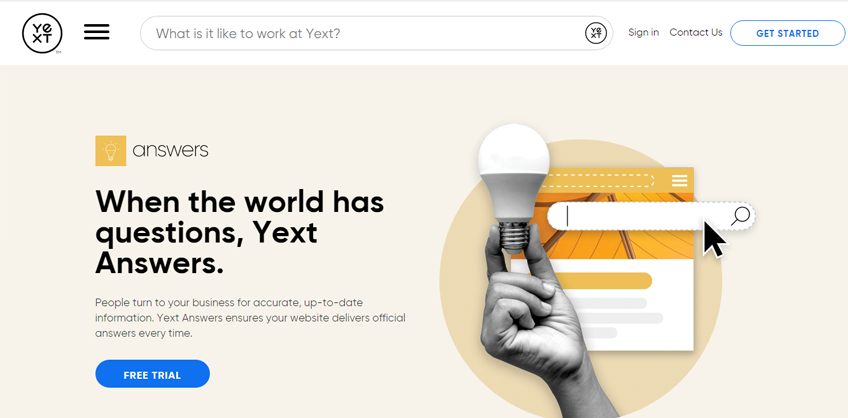 Yext is a software tool that is designed to manage business's location based information on relevant multiple directory website. This application is top local app in the world.
http://www.brightlocal.com/seo-tools
Bright local is the best seo ranking tool for local searches. It audits and monitors position of the website in local search engine results. It also optimizes the google plus local and tack local citation also.
PlacesScout has taken the local seo on a greater height. It generate keywords, monitor leads and track ranking on the pinpoint place of the competition.
http://www.51blocks.com/online-marketing-tools/google-local-toolbox
Local search resource tool initially asks to fill faster business data and then it swiftly generates helpful local citations and resources for local domain.
7. MOBILE SEO SOFTWARE
https://play.google.com/store/apps/details?id=com.mugitek.analytics
mAnalytics is the best seo monitoring software. The SEO of the website and the analytical progress can be checked by this application by downloading it from Google app store. One can view daily statistics of the traffic source and the content of the website to analyse the performance of the website.
https://itunes.apple.com/us/app/woopra/id386311545?mt=8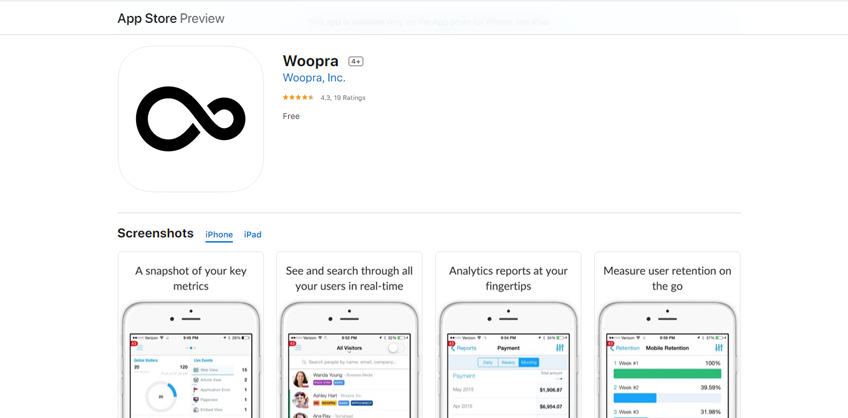 Woopra can provide with international SEO metric by just a click on the app.
Flurry is the best free seo software available in this category. It can used to increase traffic and analyse how users interact with the application. This is free software that comes with many benefits to increase SEO.
https://play.google.com/store/apps/details?id=com.probcomp.webrankstats
WebRank SEO is among the best seo ranking tools that monitors the Google pagerank, number of indexed pages, social shares and many more. This application is helpful in understanding about the factors that can led to increase or decrease of the ranking.
https://play.google.com/store/apps/details?id=pl.droidsonroids.seoserp
This is another app that checks keyword position tracking. It also views ranking and social shares across all the search engines.
The link juice mobile app compiles backlinks and SEO data by distinguished sources of Majesty SEO, SEOMoz, SEM Rush. The best way to analyse its power is to download the app in your iphones and see the result.
https://play.google.com/store/apps/details?id=ru.mcsar.seowatcher
This is a web based seo software application that helps to check the position of the website within the search engine. Even if the website is in mobile version or in desktop version, SEO watcher gives the stat update of both the version of the site and also for the competitor.
https://play.google.com/store/apps/details?id=com.searchmetrics.analyzer
This is one of the seo tracker software that allows to watch the site ranking in SERPs and also identify links to the domain. It examines the largest database for SEO which include millions of keywords and social links across the globe.
8. ONSITE AUDIT
http://wordpress.org/plugins/basic-seo-pack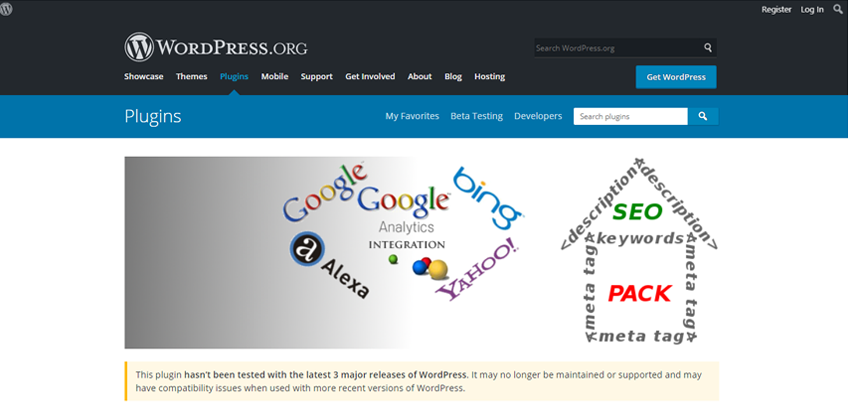 To make your website stand more comprehensive for the potential customers, you can use basic seo pack of wordpress. This is a quick way to add metadata in the website individual pages and blogs.
http://www.screamingfrog.co.uk/seo-spider
Screaming frog is a spider test tool that helps to audit on site seo performance. This audit can make a significant improvement in the ranking of the website.
http://www.iis.net/downloads/microsoft/search-engine-optimization-toolkit
This is among the best seo reporting tool. This web extension helps to webmasters to improve their search ranking by improving content of the website. The software include analysis for sitemaps, site and root index file optimization.
This is a wonderful tool to break the site activity into segments like pages,searches, site activities and analyse the factors for seo.
http://www.internetmarketingninjas.com/tools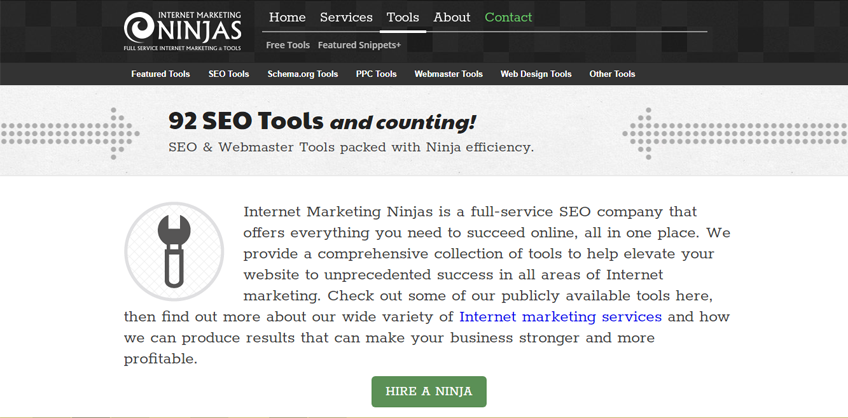 Internet marketing ninja tool is the collection of best seo tools of 2014. These combination of tools provide a 360 degree service in website optimization. This seo tool box clearly analyses each and every factor of the website and give serious recommendations.
This microdata generator tool is used to introduce schema.org data into the website.
This seo listing tool allows to analyse the website according to the search engine. It provides deeper understanding of the website and its configuration.
http://home.snafu.de/tilman/xenulink.html
Link Sleuth helps to analyse the proper functioning of the website by giving report about the health of the links and also informing about the broken links in the website.
http://www.google.com/webmasters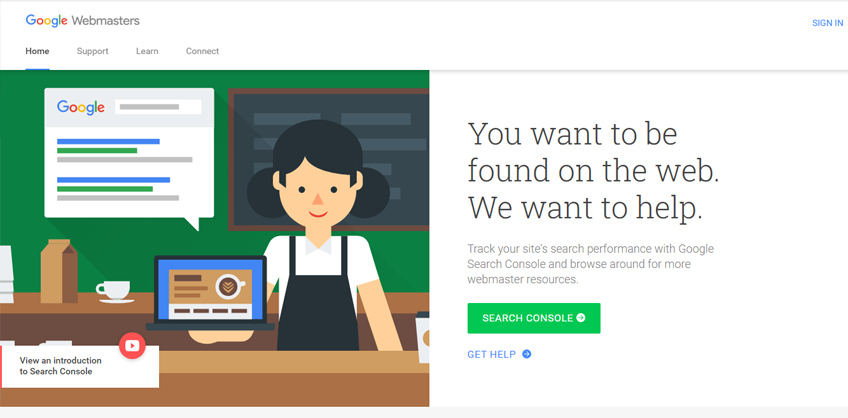 Google webmaster is the most popular free seo softwares available in web. This provides a robust service to optimize the SEO for a website. It helps to give better indexing, focused keywords and better ranking to the website.
http://www.bing.com/toolbox/webmaster
This app has the potential to drive heavy traffic in the website. This app has features that ranges from site indexing to site traffic analysis.
http://www.bing.com/toolbox/seo-analyzer
Bing seo analyser gives an insight on the website performance over the norms of SEO. You can create identify on demand about site flaws and also recommendation to recover from those as well.
Seoquake is a browser extension that helps to get the SEO information of the site that are visited. While browsing the competitors sites, factors like page source, page rank, links etc should be kept in mind.
Xml sitemap.com is helpful in making sitemap for the website on your own. Including xml sitemap will help the search crawler to easily index the content of the website.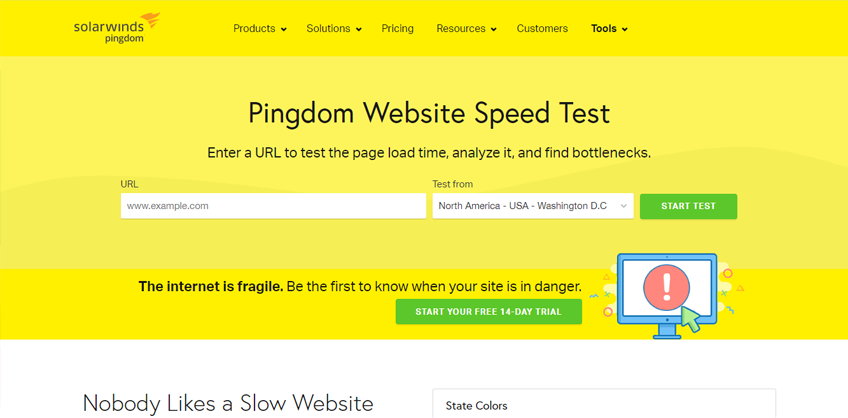 Website is an important factor for SEO. You can test the speed of the website in Pingdom and analyse the website response in search engines.
This is among the best seo reporting tool. Seo for the website is badly hampered by duplicate content. This tool detects and protects the website from plagiarism by crawling the internet and searching for copied content.
https://chrome.google.com/webstore/detail/check-my-links/ojkcdipcgfaekbeaelaapakgnjflfglf?hl=en-GB
This is a chrome extension that helps to detect the broken link instantly and facilitates in repairing them as well.
https://chrome.google.com/webstore/detail/web-developer/bfbameneiokkgbdmiekhjnmfkcnldhhm?hl=en
Web developer application helps to view the configuration of the website. This extension helps to show the makeup of a site, allowing to selectively view the metadata and other parts of the domain.
http://www.websiteoptimization.com/services/analyze
Web page analyser helps to various on site visibility features. It enables to review the download times, HTML files, image , page size etc.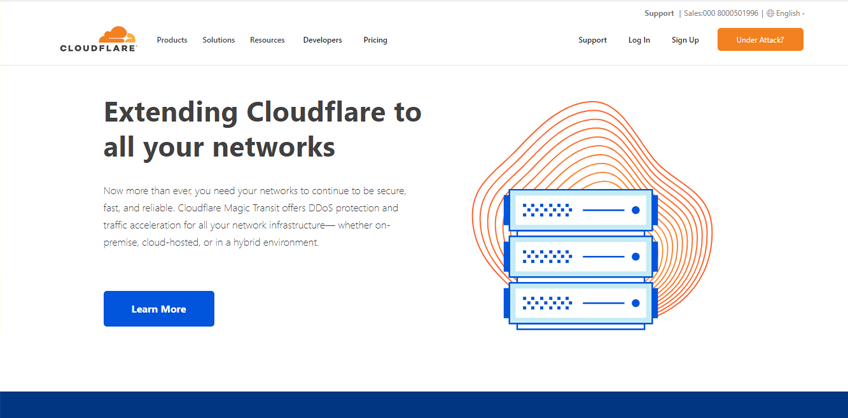 Cloudflare is a profession seo software that helps to understand the website security and speed. This software is dedicated in analysing the overall performance of the website.
XML sitemap inspector ensures that site map of the website works correctly. Sitemap of the website is the factor that affect the overall ranking of the website hence sitemap inspector is a useful seo tool.
http://seositecheckup.com/tools/sitemap-test
With its multiple tools, this seo rank software helps to give a comprehensive analysis of the various dimensions of the website. Recommendation and usability checks are done so that the website earn higher traffic.
It is very important for the website to get understood by the search engines. Markup validation take care about the markup language of the website. It checks the HTML,XTML and other valid text markups of the website.
http://wordpress.org/plugins/seo-image
For better optimizing the image, it is important to add ALT and Title attribute in the HTML code. The seo friendly image plugin helps to do the same in a flash.
http://wordpress.org/plugins/seo-ultimate
This is a kind of package for SEO plugin. It helps to monitor title tags,meta data, rich snippets and many more.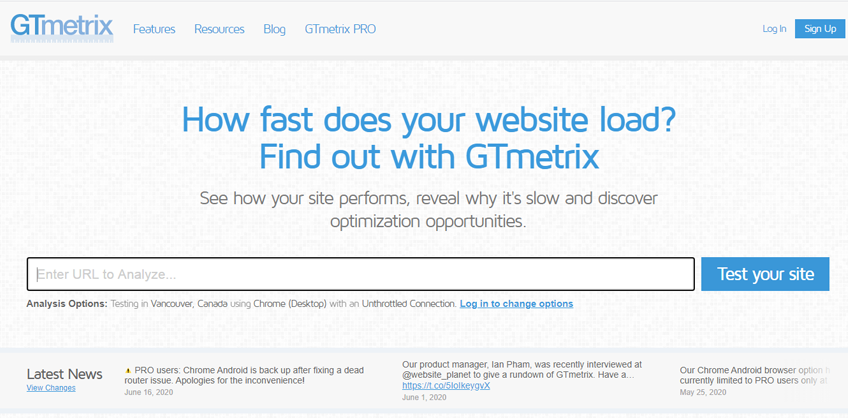 This tool helps to create site that is efficient in terms of speed. It allows to test site speed for better user experience.
This web development tool analyses the onsite issues of the website. It keeps a check on specific factor that affect seo success. Users can even edit the HTML directly through the app.
http://www.quirk.biz/searchstatus
Search status shows the google page rank, alexa ranking and other statistics of the website on the browser's status bar.
http://www.webconfs.com/similar-page-checker.php
Duplication is a problem in internet world. This application helps to find the percentage of similarity in two webpages.
Copying large number of text in application is difficult. Text cleanr helps to fix and remove line breaks, numbers, and word character from the keyword list.
Video seo is not given much importance in the SEO industry. Wistia helps to manage video XML and embedded code of the images for better search optimization.
Annie cushing is famous SEo expert. She has given a list of factors that are important in terms of seo for the website. It is recommended to use this seo list and use this to make the website more visible.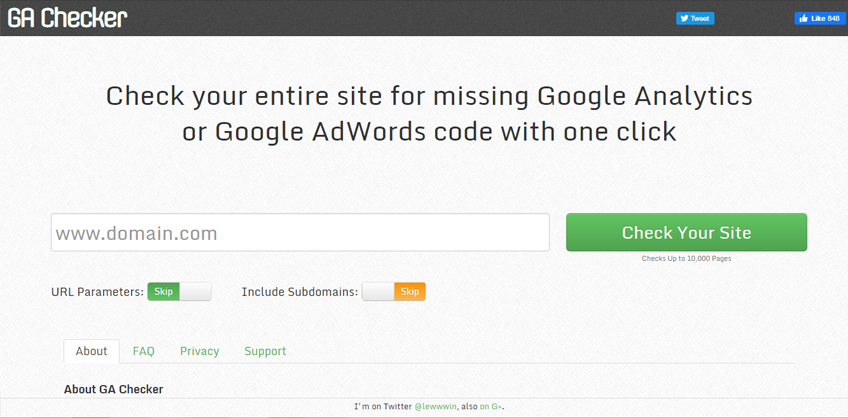 GA checker helps to find out the missing Google analytics code in the website. It is better to spider the website like search engine and identify which pages have google analytics tag.
http://wordpress.org/plugins/google-sitemap-plugin
Google sitemap plugin helps to verify sitemap in google webmaster tool. This app helps to informational site map that can be inserted directly in google.
http://www.ragepank.com/redirect-check
Redirect checker help to find out the duplicate links in the website. Webmaster should understand the quality of redirects because misleaded redirects adversely affect seo.
https://addons.mozilla.org/en-US/firefox/addon/seo-doctor
Seo doctor is firefox addon that directs towards SEO problems in the website. It also analyses the link structure and track page flow of the website.
http://robhammond.co/tools/seo-crawler
This tool satisfy maximum factors of SEO listing that is required to get maximum search ranking. This tools offers features like real time feedback of the site crawl, it can search up to 250 URL's and export CSV reports.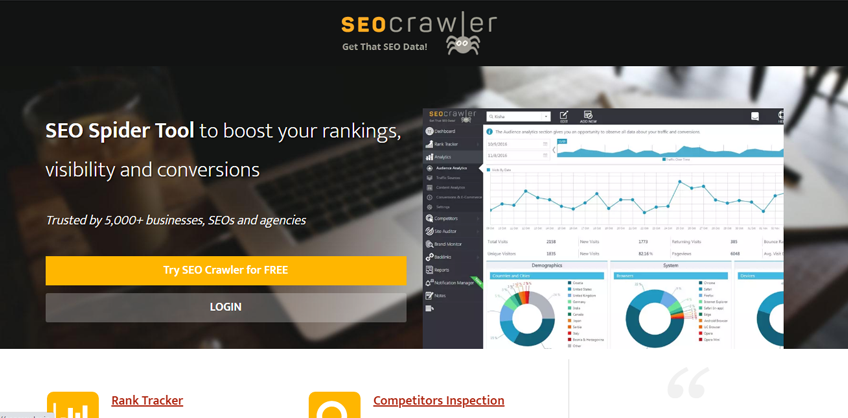 Seo crawler helps to analyse the metadata, error code, broken links etc. This tool also provide features like crawl subdomain, create crawling project, and research competitors for free.
http://wordpress.org/plugins/headspace2
Headspace2 offers many features of seo lists that are quintessential for a perfect search engine ranking. This tool is metadata manager for wordpress that configure data for pages, posts and author pages. It also integrate a wide range of third party apps like google analytics, CrazyEgg etc.
On page factors are important in terms of search engine ranking. Webmasters can test their mistakes related to on site optimization of the website with the help of seorch. This application will help to improve the site ranking in no time.
8.SEO REPORT CARD
W3 Optimizer provides report that gives detailed analysis of the SEO of the website. This report card provide data for keyword performance, onsite details and other important search engine components.
http://nielsbosma.se/projects/seotools
This free seo software download can effectively help you to solve your seo needs right from the microsoft excel to maintaining backlink quality.
My site auditor provides a quicker way to analyse the domain while gaining lead and sales. My site report can be customized easily and display nice setup for reporting.
Entering the email address and the domain name can give detail marketing report that are concentrated on lead generation,mobile, social media and many more.
This quick analysis tool provide robust data. The page have user friendly sections including technologies, usability and visitors that makes it easy for beginners SEO learner to know about their website visibility.
Nibbler tool gives analysis on accessibility, marketing, technology and experience. The two key features of Nibbler tool is mobile optimization test and printability. These factors project that which of the pages are printer friendly and which page content is mobile phone ready.
http://www.webpagefx.com/seo-tools/crawlerfx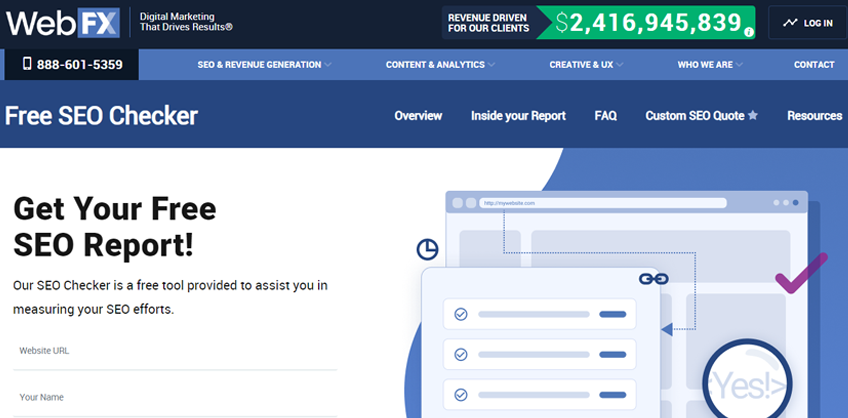 CrawlerFX helps to optimize the on site factors of the website. The webpagefx seo process is easy, it starts by entering the URl, email, keywords and PDF report is generated. This report carries all the positive and negative aspects that can enhance SEO. WebpageFX seo pricing is another important feature that is provided by webpageFX to categorise different SEO needs of the marketers and deliver them with the customized solutions.
Running webpage test helps to analyse the performance of the website. These test results provide rich diagnostic information and can be a crucial factors for improvement.
Juxseo provide on page reporting for website, if the website and the keyword is entered in the simple interface. After the analysis is generated, the report can be shared with others.
Seo optimizer is the best seo program that works on more than 20 on site optimization factors of the domain that can significantly affect the SEO. This tool also notifies five quick task every time for fixing problem that should be the priority.
http://www.acquia.com/products-services/acquia-network/cloud-services/seo-grader
acquia seo grader tool is a facilitator for improving the search engine ranking and boost organic search.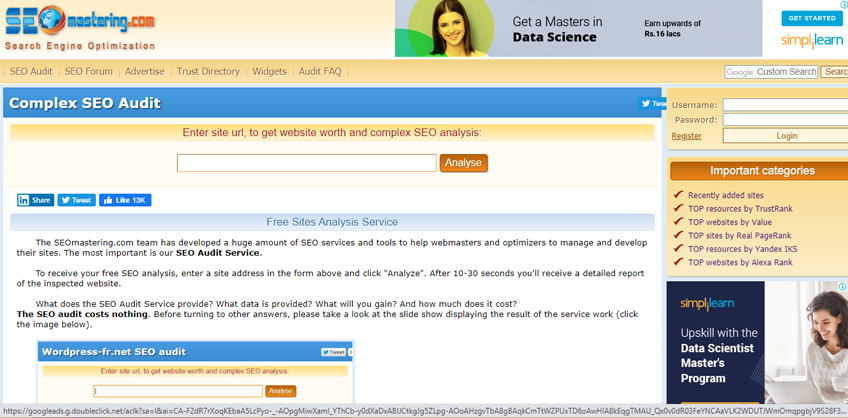 SEOMastering tool provide innovative and detailed seo audit services. It provides various useful seo tools for free.
9. SEO SUITES
SEObook is the best seo platform for beginners. It comprises of large suite of tools ranging from rank checker, browser extension and keyword density analyser.
Web seo analytics comprises of most complex seo tools. Use domain, links, and analysis tool to determine site's health and make it better optimized.
Rowfeeder is a social seo analyser that follows keywords,username and hashtags. Once the report is generated, it can be imported for proper reporting.
Ginza Metric helps to generate more traffic and revenue. This app can be used to optimize the goals,implement daily crawls, research traffic segmentation etc.
Conductor helps to use data generated by billions of keywords and URLs in order to generate better organic traffic and increase position in seo price list.
http://wordpress.org/plugins/wp-social-seo-booster/
Domain searchability can be increased by the assistance of WP social seo booster. Facebook open graph, Twitter cards,Google rich snippet markups are added to enhance the search visibility.
On doing seo software comparison, whoosh traffic comes out to be useful among many. It helps to find keywords with hidden potential, track progress and point out the competitors strength.
http://www.seerinteractive.com/seo-toolbox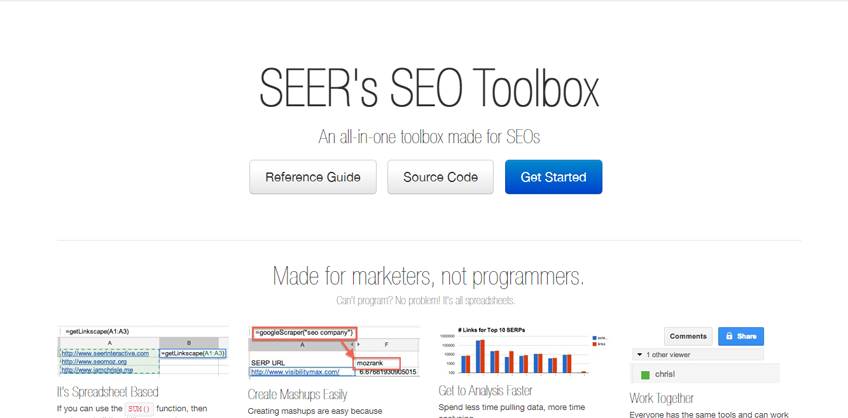 This app is made for marketers and not for programmers. Marketers can create spreadsheet and optimize and get results faster.
This platform provides a comprehensive solution to all the seo analysis needs. This platform is a one stop destination for keyword analysis, backlink,traffic, mobile seo etc.
Deepcrawl is a cloud based seo resource. It offers a comprehensive package that helps to check about competitors,analyse landing page and many more.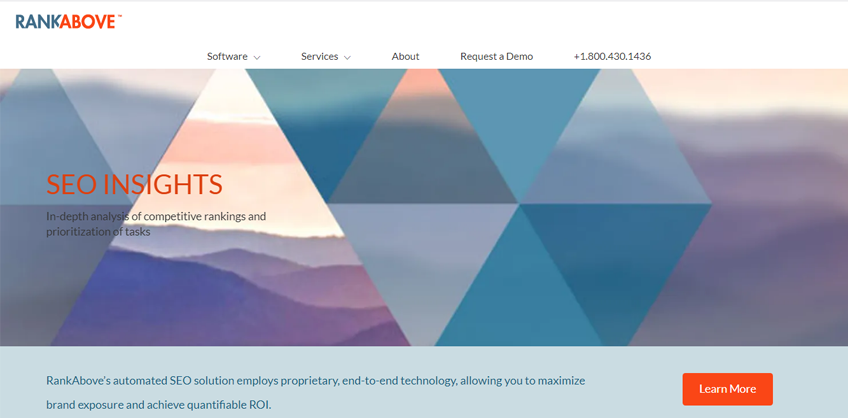 Rank above allows to optimize the website according to any language in any search engine. It also conducts keyword analysis,on page optimization and backlink analysis.
http://www.goingup.com/optimizer
Going up provide a robust package of seo practice. It provides free tools, heatmap, referring keywords,monitoring traffic trend etc.
Web CEO is among enterprise seo tools that provide wide range of services including site auditor,performance tracking and many other offerings.
This optimizes the seo for the website on the real time basis. It find keywords that are searched by the customers and all aspects of content marketing.
http://raventools.com/marketing-tools/seo-software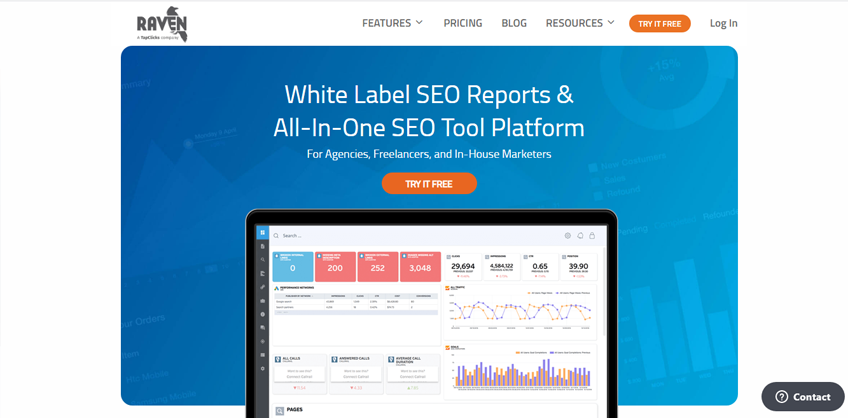 It facilitates marketing analysis by giving deep insight of domain data, social media management,PPC and many other important metrics.
Rio seo has come brought local optimization tool that helps with local search exposure, mobile search targeting and many more. The app provide local listing management, optimize landing page and local markup to get better local seo ranking.
This app caters variety of needs. It tracks SEO ranking, find local insight,get competitors knowledge and several other important information depending on the needs.
Moz provide a wide range of free and paid tools for seo. For help in keyword reporting or selection moz keyword difficulty and SERP analysis tool should be checked out. Link seekers can go to open site explorer and many other such needs are fulfilled by MOZ.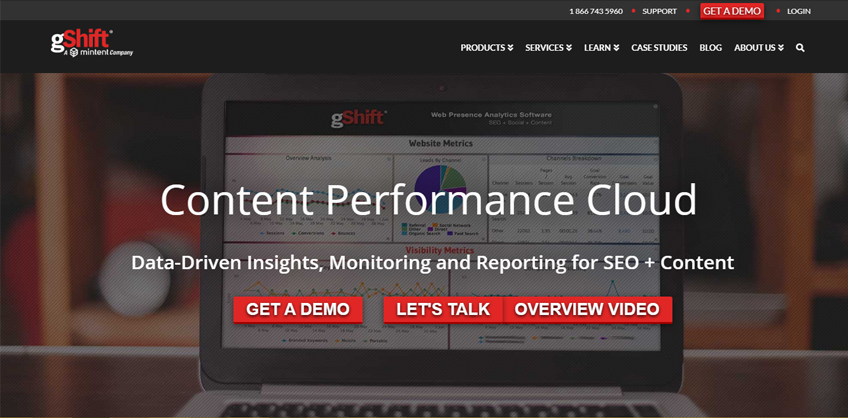 gSHIFT offers an extra edge in seo. It provides software for both marketers and agencies. It utilizes data to create seo need in one place including keyword research, backlinks, international research etc.
The experts of this app sells SEO services based on the budget of small business budget and goal. They look for local SEO,free web tool, partner initiative etc.
This wordpress plugin helps to manage the on site seo factors like keyword analysis, rich snippet. This plugin boast automatic linking and social seo media attachment for status update.
This platform provide enormous range of engaging free tools that helps to optimize the website for search engine.
http://www.rankranger.com/seo-tools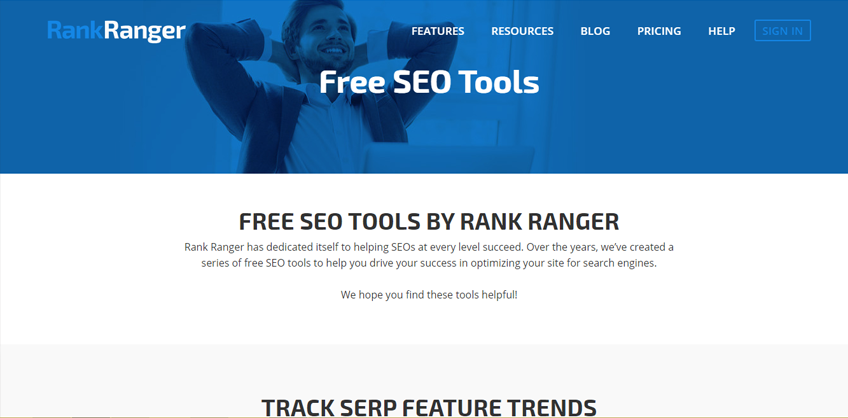 This is a multi user seo platform that oversee link,look at reputation management,daily SERP tracking,local rank tracking and many more.
This is a seo management platform that provides extensive backlink data, analytics,PPC ranking and social media. This platform comprises of extensive features that are very easy to use.
http://www.zazzlemedia.co.uk/tools
Zazzle is a seo and social monitoring software that provide customized tools for the different client needs in social, seo and content strategy. It also facilitates in tracking links, finding position in Google SERPs and delete low value links.
Unique SEO tool makes it easy to run the seo audit. It combines all the favourite tool oif your into a single place.
Lindex is an SEO platform made for marketers. This platform is used to optimize the content for SEO, uncover new link prospects, and organize mentions in order to create a powerful SEO campaign.
This platform helps to provide the details of the audience demographics. It also provides features such as ROI measurement, finding the source of the traffic, compare metrics of the competitors etc.
Compete platforms emphasis upon optimizing the search marketing while keeping in mind the targeted customers. This provide fully featured tool to measure the visitors traffic, view keywords and many more.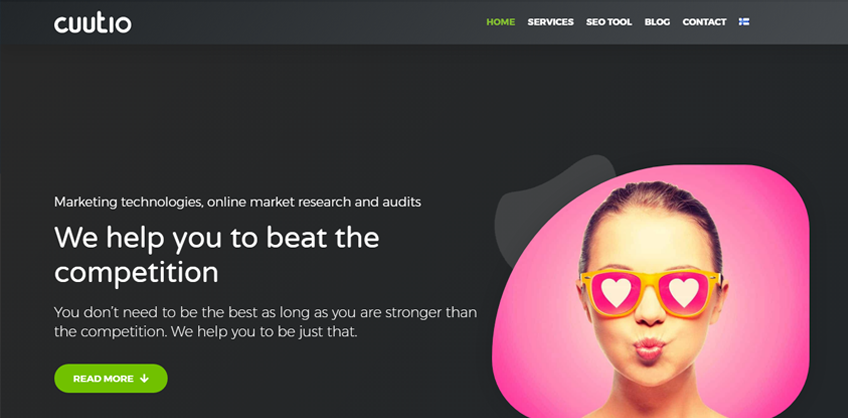 Cuutio helps to compare the result of search engine optimization with your website and the competitors website. This platform helps to find the most useful keywords, learn about the SERP position and optimize the landing page for better traffic.
Apex pacific provides product that grants access to PPC management campaign, link building, reporting tool and many more. This helps to analyse the website and works towards betting top rank in the SERPs.
http://www.ibusinesspromoter.com
Downloading iBusiness promoter helps promote the sale of the website and ranking it higher in search engine. This software comprises of all the essential tool that are a must have for SEO.
So what are you waiting for?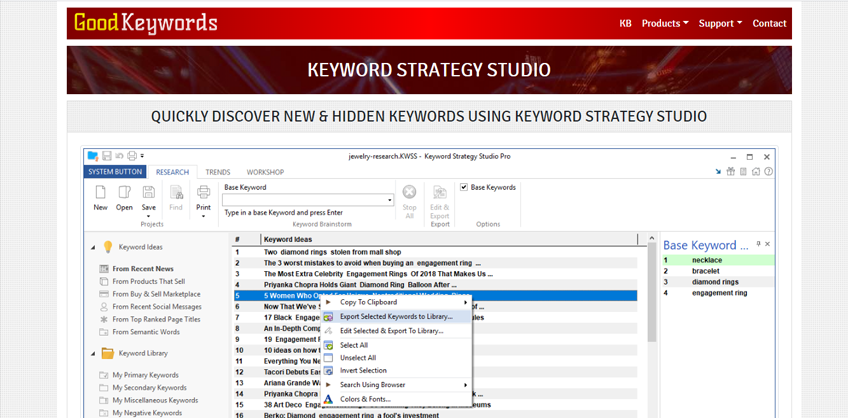 The good keyword software provides webpage data for keywords, competitive strategy and many more. This software is a bundle of free SEO tools.
That's all! Above mentioned tools and softwares are the best low cost SEO tools that are available on web. To make the best SEO effort try one of the these tools or even multiple tools and give us the feedback about your experience.
Popular posts like this
History of Google Algorithm Updates
5 MAINTENANCE TIPS FOR TECHNICAL SEO CHECKLIST
LIST OF BEST LOW COST SEO SOFTWARES AND TOOLS AVAILABLE ON WEB