Podcasts is a audio show, usually done in series of episodes which can be easily downloaded from web in your computer's or mobile phones. In this fast paced life, podcasts are easier ways to gain informations while in non productive hours like while cycling or travelling by train etc. As for SEO and internet marketing podcast can be an effective way to reach to potential customers by advertising your product and services. Researches done on usage of podcasts in seo web marketing found that best SEO podcasts can create a significant increase in the number of new clients for a business.
In this blog we will discuss about 20 leading seo and web marketing podcasts available on web.
1. PNR:This Old Marketing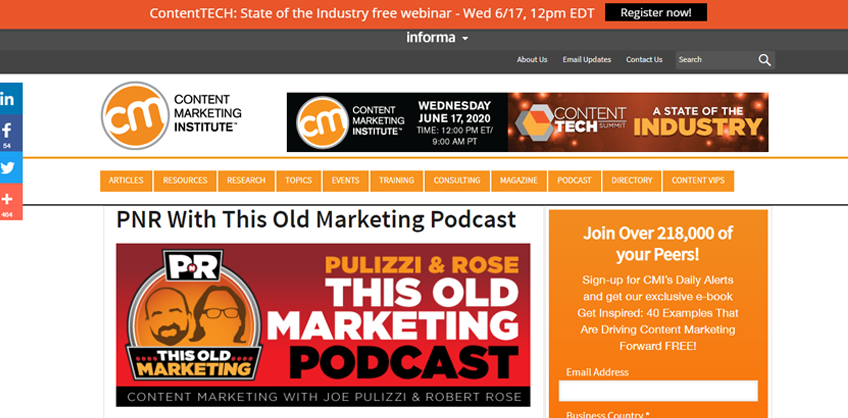 Robert Rose and Joe Pulizzi are famous experts in content marketing industry. This podcasts cover industry rants, discussion on how to learn seo marketing headlines, and other different seo marketing tips in the form of example after the end of each podcasts.
John Jantsch is an expert in small businesses. His podcasts revolve around interviews of thought leaders, experts and authors who share their valuable business resource information, seo and marketing tactics, and tricks.
3. BKC Podcast
Bernard Kevin Cline hosts this podcasts that give some of the best personal branding tips. In addition ,Bernard Kevin also invites eminent experts from the industry to provide a better insight to the listeners.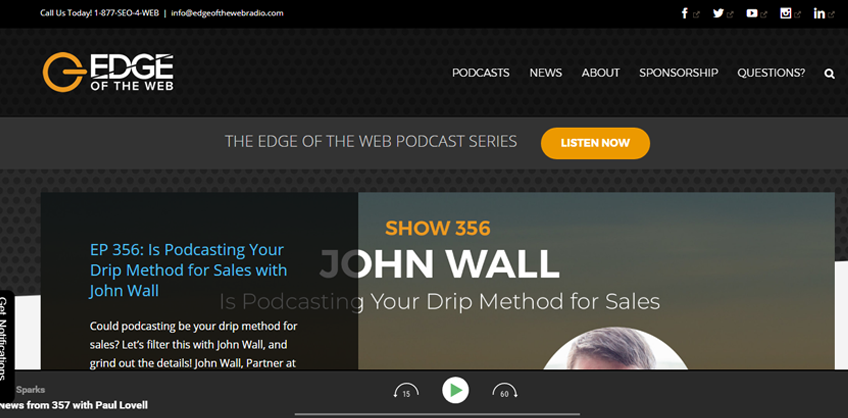 This podcast covers every aspect of SEO online marketing industry. It features topics such as online reputation,SEO, social media tips, SEO basics in 2016 etc. This podcast can be happily called a hub of information for seo marketers.
5. SEO 101
SEO 101 podcast is quite popular for beginner in SEO, hosted by John Carcutt and Ross Dunn. This podcast deals with the very basics of SEO and can easily be grasped by a beginner with little or no knowledge about SEO. the topics of the podcast is like SEO for dummies in 2016 or SEO basic in 2015 and many others.
6. Unknown secret of internet marketing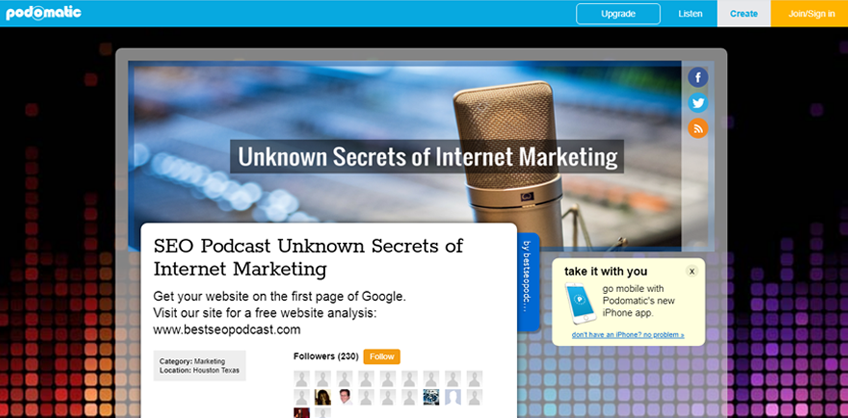 Unknown secret of internet marketing is popular seo podcast in the itune store. This podcast deals with all the know hows related to SEO, SEO for podcasters and digital marketing industry. This podcast is good source of necessary information.
7.OMReport
This podcast is hosted by Andre Alpar and is popular for calling the best seo marketing experts from the industry. Experts in this podcast discuss about the industry norms and give their expert tips on how to improve the business in a better way in online marketing.
8. Social pros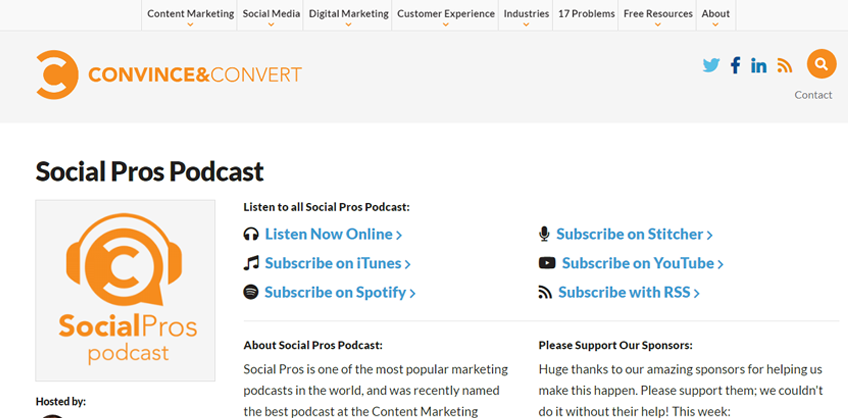 Social pros focuses on the work done by the social media practitioners in different companies. The host of the podcast Adam Brown and Jay Baer share different recent trends and marketing tips in social media platforms.
Christopher Penn and John Wall use this podcast to bestow an array of information regarding SEO for marketing online and other related topics. They cover the present and past marketing tips to give a solid preview in internet marketing SEO.
10. The Missing link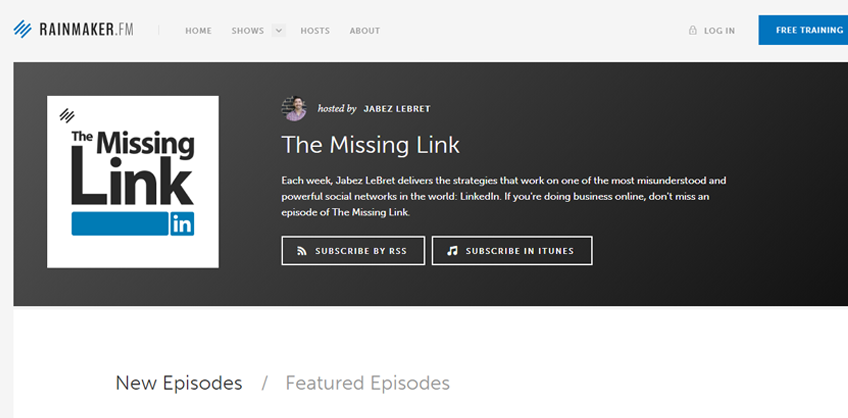 The missing link is a podcast that gives an updated information about the marketing platforms. Hosted by Sean jackson, this podcasts gives a powerful insight for one of the most popular professional site LinkedIn.
11. Mind Your Business Podcasts
This podcast is hosted by David Zimmerman and Chad McComsey, that deals with marketing for small business and breaking the misconceptions in the field of online marketing as well.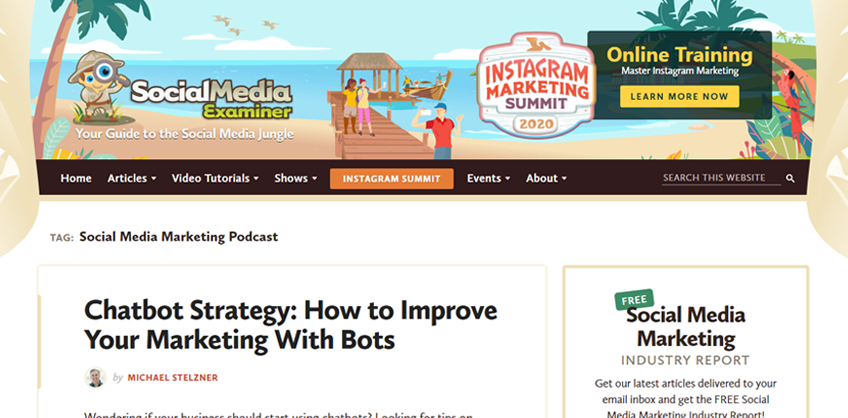 This podcasts deals with different ups and down of social media marketing and the tips to come out of them in flying colours. This podcast is hosted by Michael Stelzner.
This podcast for SEO and online marketing aims to shape the marketing strategies of the business towards gaining profit and also provide relevant information about different aspects of SEO, recent trend in online marketing industry and many more.
14.Hit Publish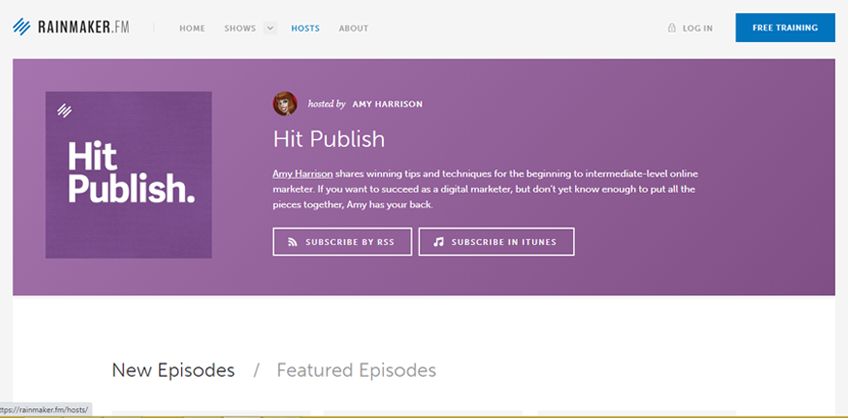 Hosted by Amy Harrison, this podcast is ideal for beginner and intermediate level SEO online marketers. She provides quite a valuable advice to create a significant effect in the overall business of the organization.
This podcast is hosted by Ryan Hedley and is dedicated to content marketing industry. They share different tactics for successful content marketing and also invite guest to discuss about the trends in content marketing industry.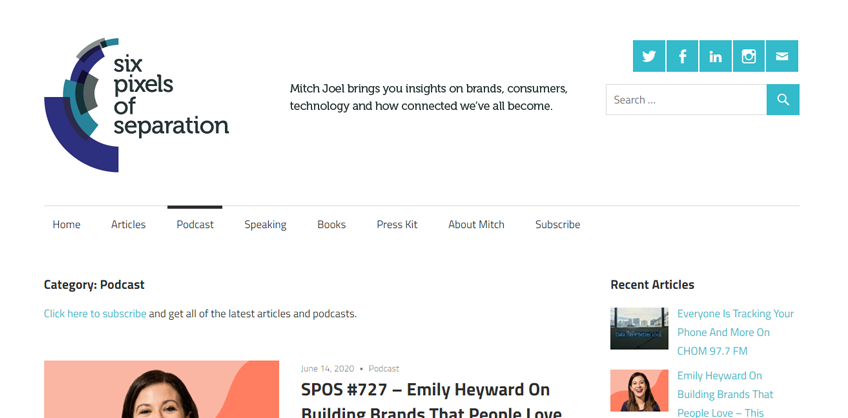 This podcasts deal with the complexities of digital marketing and social media marketing. Hosted by Mitch Joel, the content of the podcast is made so easy that it can be absorbed by beginners in great ease.
17. Conversation: The True Voice Media Podcast
The true media podcast is hosted by Jeff Gibbard. They invite popular names of the media world and discuss about topics like PR, social media and entrepreneurship.
18. The Lede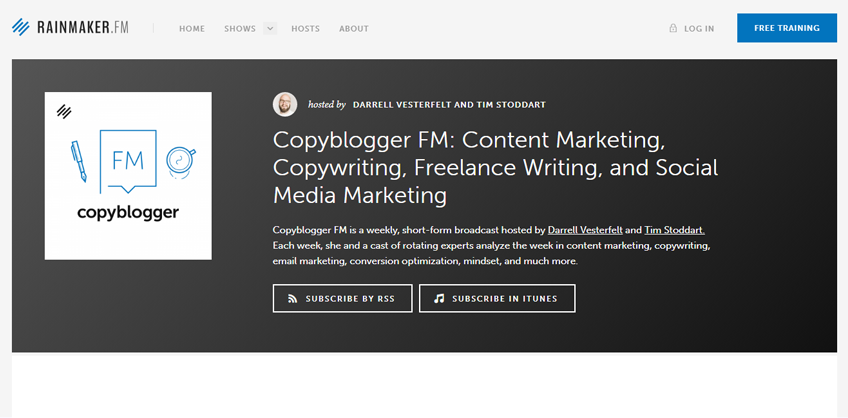 This weekly short formated podcast carry various topics like SEO for dummies in 2015 that talks about different steps included in SEO or marketing tips and many others. Hosted by Demian Franworth and Jerod Morris explains all the topics in detail and in the most easiest way.
19. Marketing Smarts from MarketingProf
This thirty minute slot, marketing SEO podcast takes advice from the professional online marketers from different industries. These actionable and informative tips can easily help the listeners to improve their approach and gain good results.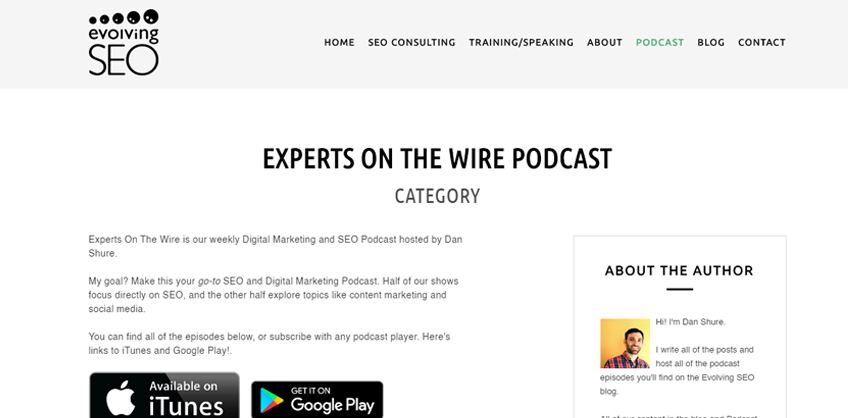 Dan Shure host this weekly podcast. They invite popular marketers and give actionable tips to the listeners that can be implemented in their own business.
Today is the day for you because you never know what happens tomorrow. Download these useful marketing and SEO podcasts today itself, to get your business into more profitable and better position in this competitive world.
Popular posts like this
History of Google Algorithm Updates
5 MAINTENANCE TIPS FOR TECHNICAL SEO CHECKLIST
LIST OF BEST LOW COST SEO SOFTWARES AND TOOLS AVAILABLE ON WEB