Etsy is under a buzz since it was founded in 2005. ETSY stands for easy to sell yourself, so it's a platform where you can sell and buy stuff like any other e-commerce website. Etsy uses many unique strategies to be competitive and one step ahead of the rest in the market. It makes Etsy one of the best e-commerce website for people who are selling their products and people who are using to buy items.
Other e-commerce sites like Amazon and eBay allows their customers to sell anything in their platform. But Etsy uses a different route and is preserving the open crafts fair tradition. Etsy has branded itself as the marketplace to buy and sell handmade, vintage and unique factory-manufactured items.
Etsy has registered with more than 54 million users who are registered on their website. Etsy said it experts revenue between $809 million and $815 million for 2019 making it one of the healthier and most profitable ecologies of e-commerce out there. Etsy is a search engine that is design and target to connect sellers with products within its a niche, with buyers looking precisely for that kind of thing. SEO for Etsy is an essential component, necessary for any store or seller on the platform to thrive.
Search Engine Optimization comes with strategies, techniques, and principles that can be taken advantage of, to have the product and the store rank higher on the website search results on Etsy. When someone is trying to buy something online, they need to search for it. Etsy provides a platform where people can search for a specific kind of product and you as a seller want to be among the first ones they see. SEO for Etsy is the same as SEO for any search engines, expect it will be only for searches on Etsy.
Etsy SEO helps you with the exposure that your products and the store are looking for. It helps you get to rank higher in Esty search results, so more people can come in contact with your products and more chances to convert sales. There are many tactics of SEO which we can be used to get a better conversion rate.
Keyword Research & Implementation
Keywords play an important role when you list your product on Etsy. Find the best set of keywords that relate to your article so that you can implement them all through your product's Etsy listings. You want those words which people often use to search the products related to your item. This is how Etsy helps with the proper keywords and the words that are close as possible to your item.
For instance, if you are crafting and selling "Wall paintings" for your Etsy store, and you went with "wall painting" as your keyword, then it won't help you with ranking better and as every people will search as wall painting on Etsy. This simple word in their listings makes it an unusable one for the purposes to rank better.
SEO for Etsy from top SEO firm help you with listing and a better set of keywords more accurately related to your product with a lower amount of competition. So, without using any tools you have much better traffic and conversion of sales.
Using wall canvas and metallic wall paintings is much better than rather using wall paintings as a keyword for your products. Before you even begin to use a keyword research tool, take some time and generate a list with the words you'd use as a customer if you were looking for an item like yours. You don't need to come up with too many; just a handful will do since the research will give you many other even more accurate ones. At this stage, using single, broad words is ok. These words will be your starting point. Once you do this for all your initial keywords you should have a hefty pool of strong keywords to build the rest of your SEO for Etsy strategy.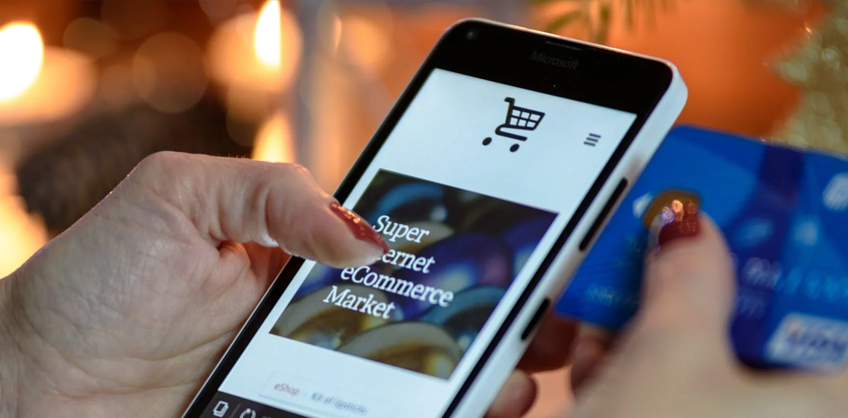 A strong title helps your products rank higher on the Etsy search result, and once you have a powerful keyword to feed into it, a strong title that consists of a strong keyword is just like the icing on the cake. To get a strong title you can use this formula, "The main keyword of high search volume+ Value Prop + Style of writing the title". So, a title like "Canva Wall Painting" would help you with a good amount of traffic which in turn helps you with better conversion rates. Etsy SEO helps you with a depth title keyword research that enhances and provides further details on your product or advertisement sentence that evokes and on your potential customer the benefit of your product. Top SEO firms add the proper size and color of your products along with the title in a way that looks appropriate. For instance: Canva wall painting | Beautiful Mountain Water Colour Painting | Ideal for all Walls.
Another essential part that consists of keywords if meta tags. These are basically a combination of words that strongly relate to your products on Etsy. Etsy SEO from online marketing companies uses consider meta tags as an important part of Etsy marketing. After the keyword research, you have more than enough to fill this requirement. Tags are limited to 20 characters, and this might not always be enough, in such cases break up your keyword and place a few words in one and complete the in the following tag. Just as in your product title, use your stronger/main keyword first then keep adding the keyword to make a meaningful sentence. Let us have us move to another important aspect of keywords which is the product description.
In your product description, you have more space in order to describe your product, unlike tags. Description from SEO for Etsy help you with final convincing to the interested people how have already clicked on your article. It is an ideal place to double down on your keyword placement, but this should be a secondary objective. So, you can convince your potential customers to be your regular customers. Introduce a keyword, but only when it doesn't get in the way and enhances what you are already doing, which is present your product in the best way possible to your potential buyer.
Recency & Conversion
Recency - Products that have fallen stagnant, with no sales or customer activity whatsoever, are interpreted by Etsy's algorithms as less relevant and are in consequence pushed down the list of search results. However, Etsy provides the store on its platform, which helps the products on the list. With Etsy renew function, you can automatically renew your listings at the end of the four-month listing period unless you choose to not use automatic renewals for a particular listing or for your shop.
Renew function cost money: Etsy renew function cost around 20 cents per listings, and you should definitely take this into account if you want to use this function again and again.
When should you renew: When you are starting out and your product doesn't have too much exposure, it might be a good practice to renew it once a week to continually receive the bump and have your product appearing on the top results. Also, when your product reaches its expiration date, it is usually better to renew it rather than making the whole listing from scratch.
You should not renew a listing when you have a very active item, one which is receiving a lot of visits, being bought a lot and reviewed a lot. It would be unnecessary to use the renew function if you are already selling the same product.
To increase the conversion is the main motive of Etsy SEO, If your conversion rates are high then you will be on top of the Etsy and the best seller. If you have a good product, have applied SEO for Etsy techniques, and are a little patient, your product will start selling, and the conversion will improve. There are many techniques by which an SEO company can help with their techniques.
Interlinking Products - If you have similar or related products listed in your Etsy shop, a good practice is to have a link to the most relevant ones in your product description. It will be an advertisement for your other products which you want to sell. It's been observed that conversion rate increases by this Etsy SEO practice.

Ask your friends and close one to post positive reviews on your products. Etsy's platform can be a great boon for your listing. This will tell Etsy that there are people who are interested in your product and giving them a positive review.



Offer a limited review Sale when your product is new on Etsy. This will help you sell your products easily in less time.
Etsy is a great market place to sell your products. The stores that are using it are getting benefitted by their unique techniques. Investing in SEO services for Etsy is a great idea if you are selling your products on it. An SEO expert eliminates the need for a learning curve and has your store benefitting from having Etsy SEO on your listings, giving your products a much exposure in no time.