Natural links are the type of links which you originally get if some blogger, website owner or webmaster finds the content on your website useful and valuable for their readers. Natural link building affects SEO to a great extent. These links are created naturally. The website owner does not have to generate them with guest posts or any other link building practices. Having natural links is best and safest way to promote your website. See Why link building is important?
Talking about unnatural links, well they can bring trouble to your website. It is very much painful to get victimized of a Google penalty. Even if Google does not penalize you, you have the terror deep inside. Unnatural links are everywhere as you are just helpless finding them out. Here is quick quide to how to avoid unnatural links and welcome only natural links.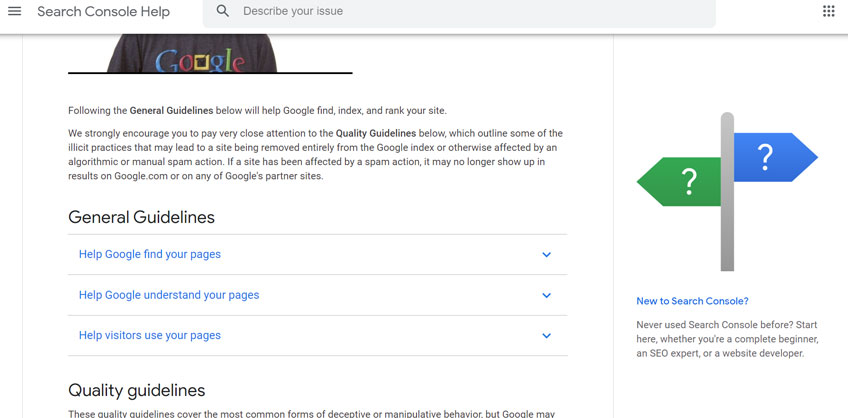 What kind of links comply with Google's Guidelines?
If you have landed up here you must have experienced a lot of Penguin problems and penalties due to unnatural links. Today we are going to tell you something about getting natural links. How to get the type of links that Google expects to see? Let's have a look-
Ask for links
Ask your friends, families and even employees for links if they find the content on your website useful. It is no way an unnatural link as you are giving them any incentive in return. You can ask them like- Hey if you run any blog could you please mention there that you are connected with us or you work with us. Simple enough! Now if they are happy to mention your name on their blog then it is a natural link and if they have to hide it somewhere then it is of no use at all. See Tips for marketers to be good link builders.

Mentions in directories
By 'directories' we do not mean a directory like freelinkdirectory.com or any spammy directory. We mean a directory which has barriers to enter. If you have made to such directories then consider it as a natural link. Directories are not unnatural links. Some good examples of directories include 10seos Directory. If your services deserve good, you can get your business listed here. Other example can be some niche directories or any local city directory. Suppose you are a photographer then you might want to get listed in all the local listings that connects you with people living in your city.

Connections
Most of the companies have connections with partners and suppliers. It is great to get listed on the places you would like to see your company's name. You can find the lists by looking at the places you competitor's name is listed.

Name mentions of your company
Sometimes you will get your name mentioned on some xyz website but there is no link to your website. You can ask the website owner to link with your website as well. The quick way to find these links is to set Google alerts so that anytime your company's name is mentioned you can approach them. We recommend you to check manually for your name as well so that you can get good links. In this way you can build links without creating content. See Ways to build links without creating content.

Give journalists a chance to write about your brand
Be awesome by giving out offers and simultaneously informing people by approaching journalists. Journalists always need stuff to write about. You can simply search ideas by searching local services providers under the same domain you operate in. Hit enter and look for news. You will get posts such as XYZ has offered x% discount on one of its services. See How Link building can benefit your local business. Offer something newsworthy or journalists might ignore it.

Fix broken links
Look for broken links in your name mentions on other websites. It might happen if someone has mentioned your brand's name and even linked with your website but made a spelling mistake. The same would take them to broken page. If the link is of high quality then you can redirect the misspelled url to the original and correct url of your website. The simplest way to fix it is to ask the website owner to fix the typo. In this way you can get a quality link.

Create 10X content
See if you have gotten an ability to create 10 times more influential content than anyone else. You can search for the titles on several question answer websites e.g. Yahoo! or may be Quora. See what kind of content people put there. People are asking questions as they could get answers on Google. You can answer them through you blog posts. Be the most authoritative by providing a complete guide to the website visitors. This is can also persuade journalists to link with your website as it would contain a lot of information.

Use HARO
HARO stands for Help A Reporter Out. It is an email list that links journalists to businesses and business owners. It would tell you about the journalists who are looking to write about something associated with the industry you work it. Include your name so that they can approach you.

Take advantage of your viral stories
If some of your product or service or story goes viral then contact all the people who mentioned you in their blogs or anywhere else. By doing this you can get more press and make you story go viral further. This is a great way to entertain people and grab traffic for a long period of time.
10.See which content is getting you most links
It is simple enough to do. Goto Google Search Console which would quickly come up with a list of all the urls that are getting maximum links. Reach out those websites and ask them like- Hey do you want more content that can be a source of knowledge for your readers. In this way you can get a plethora of quality backlinks.