Women empowerment is a most talked about subject in the world. In SEO industry where there was a male dominance a few decade ago is now equalized with some promising female SEO specialists.
Let us discuss about the top 25 exceptionally talented female blogger in the world. These ladies are not ranked here because each of them have a unique, style and approach to inform and inspire.
1. Heather Lloyd-Martin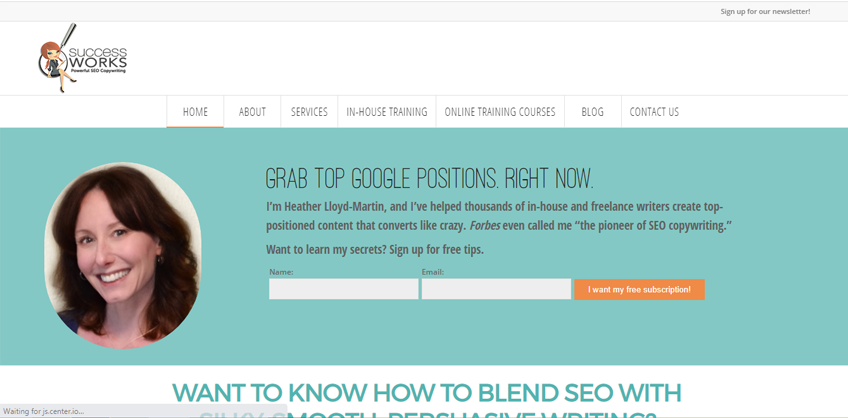 She is a veteran search engine optimization specialist and owner of Success Works, a firm dedicated to digital marketing. She has gained a lot of popularity for her dexterity in SEO. She is not just merely restricted to blogging, she conducts many event and conferences and share her expert knowledge.
Seo for bloggers is a crucial element to gain traffic for their content. Despite a content being fabulously informative, it does need SEO to drag its viewers. Heather's blog is an excellent example of exceptional seo practice.
2. Sherryl Perry
Sherryl parry is a combination of computer geek, teacher and an entrepreneur. After being in corporate and non-profit world and after seeing many lows, she started few very successful business by her own. She shares her expertise and knowledge with people in her blog Keep It Up With The Web. Her blog is dedicated to SEO strategies and also different social media technique to boost SEO.
3. Lisa Myers
She is founder and CEO of Verve search and runs the blog in the name of SEO Chicks. It was one of the first SEO blog run by a female blogger.
4. Julie Joyce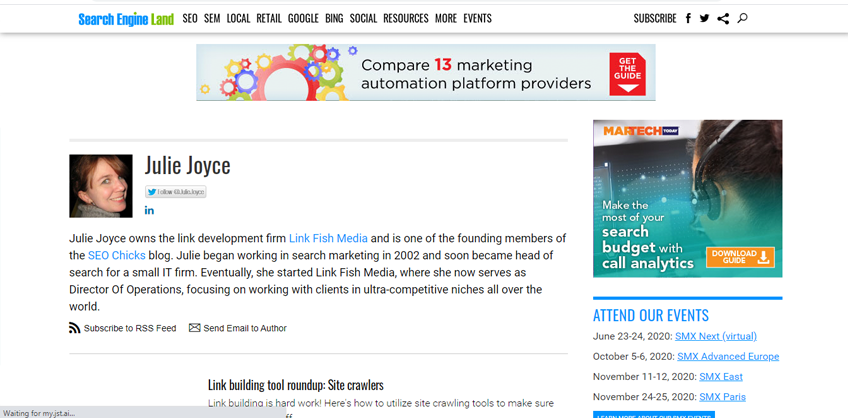 She is also a good SEO specialist and founder of Link Fish Media. She is regular contributor in SEO chicks. She writes about all the latest happenings and her expert advices on SEO in her Link Fish Media blog.
5. Gabriella Sannino
Gabriella Sannino is the managing partner at Level343. She shares all her insight on SEO at Level343 article archive. She also runs her personal site Gabriellasannino.com in which she gives an in depth informations regarding best seo practises.
6. Annie Cushing
Annie cushing's blog is dedicated to analytics and data visualization. Blog run by annie for seo services helps to analyse the data of the website better. It offers an in depth information about the usage of marketing tools.
7. Mary O'Brien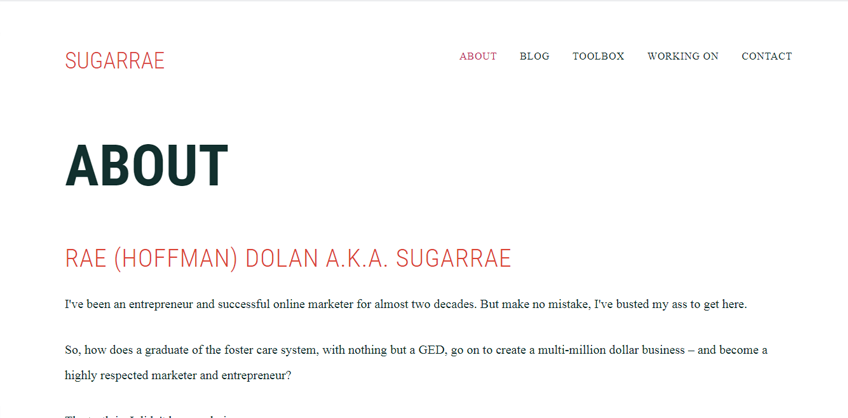 She is proficient in pay per click marketing and runs the blog Pay Per Click Strategies. She covers SEO,SMO, social media and many more topics that relates to digital marketing.
8. Rae Hoffman
Rae Hoffman is the CEO of Pushfire and runs a blog named as sugarrae. The blog is dedicated in giving all kind of knowledges that are required to have best SEO for your website.
9. Shimrit Shiran
She run blog targeting mobile app marketing. she gives important advices in regards to seo for app marketing and also for other digital marketing tools.
10. Ana Hoffman
She runs her blog at trafficgenerationcafe.com. Her blog is dedicated to social media, list building and SEO.
11. Ann smarty
Ann smarty is the founder of popular guest blogging platform My Blog Guest. She is also a regular contributor of content in search engine journal where she deals with all the concepts related to inbound marketing. She also runs her own popular blog SEOSmarty in which she talks about anything under the umbrella of inbound marketing and gives her expert advises.
12. Dana Lookadoo
She is a passionate seo professional. She has a significant amount of experience in the seo industry and runs her company with the name of Yo! Yo! SEO. she shares her advice towards seo in a different but interesting perspective. She runs her blog with the name of Find something you love.
13.Fionn Downhill
Fionn Downhill is the CEO of elixir interactive which is a firm dedicated to SEO and reputation management. She runs her blog at Digital Shenanigans and talks mainly about social media and SEO in her blogs.
14. Jennifer Horowitz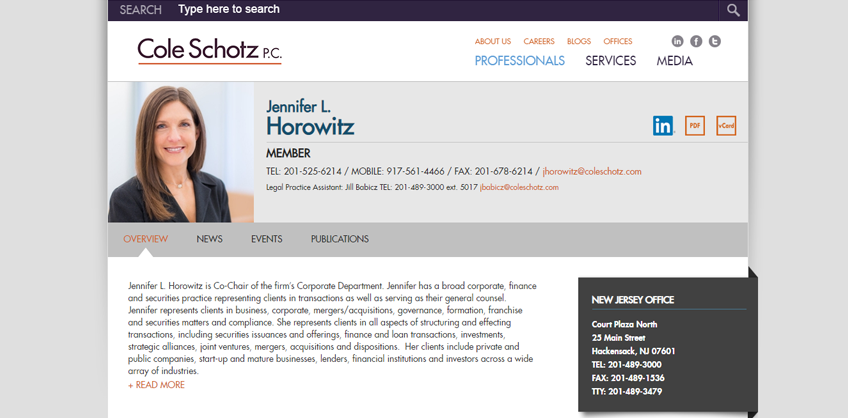 Jennifer Horowitz is the director of marketing at ECombuffet. Her blogs deals with all the latest updates of Google and SEO practises.
15. Jennifer Van Iderstyne
Jennifer is an seo consultant and who regularly contribute her insight towards seo in search engine watch. She is also sales and marketing manager at Internet Marketing Ninjas.
16. Leah Baade
Leah baade is an seo copywriter and e-marketing strategist. She shares copywriting tricks of the trade in social media and also various seo tactics.
17. Lisa Barone
She is the co founder of Outspoken Media and vice president of strategy in Overit Media.she writes her advises on internet marketing and seo on overit media blogs.
18. Lynn Terry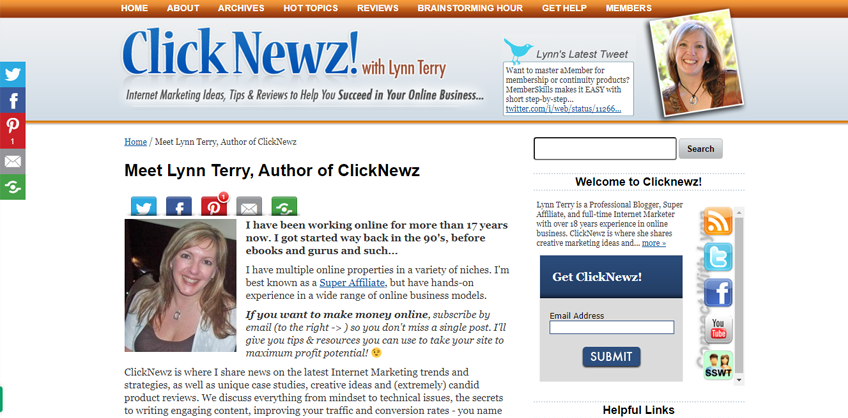 She is well known for her affiliate marketing success as self branded affiliate niche blogger. She runs blog with the name of ClickNewz and gives her advice on latest challenges and best practises in SEO.
19. Maddie Grants
Maddie writes on Social Fish Blog and focuses on community management and SEO.
20. Shelly Kramer
She blogs at V3 Integrated Marketing. She is marketing specialist and gives insight about social media , blogging, email marketing and SEO in her blogs
21. Jennifer Evans Cario
She is the president of Sugarspun Marketing and runs her blog on the site. She is also the editor in search engine guide.
22. Vered DeLeeuw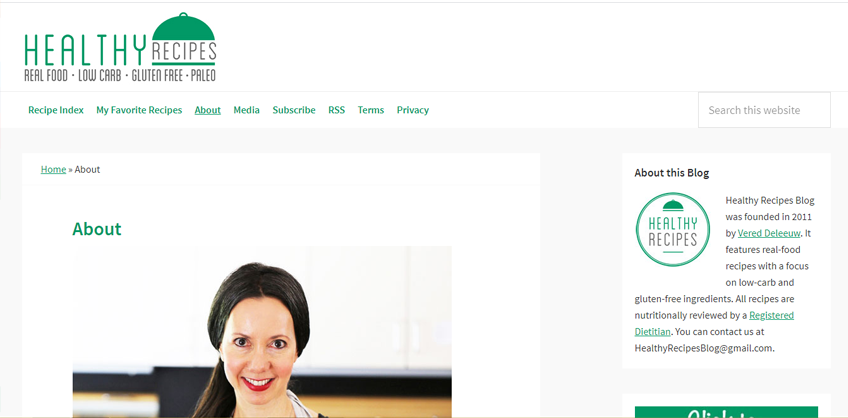 She is a social media consultant and believes that social media campaign can be successful with better search ranking. She gives plenty of good advice for SEO on her blog.
23.Shari Thurow
She is the founder and SEO director of Omni Marketing interactives and also one of the most influential thought leader of the seo industry. She has written multiple books and a sought out speaker and trainer in website usability, information architecture and search engine optimization. She gives her in depth knowledge at search engine land.
24. Annabel Hodges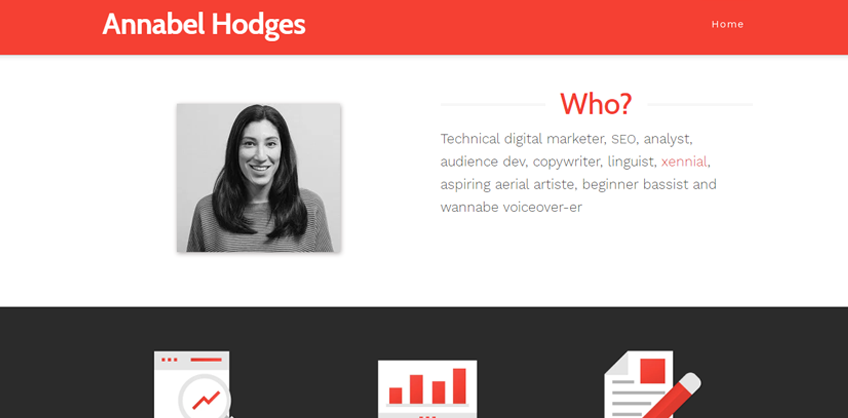 She runs her blog by her own name. She deals with data analysis to link building with some real life experiences.
25. Laura Thieme
She is the CEO of Bizwatch Search Analytics, where she shares her valuable knowledge about all things related to SEO.
Popular posts like this
Top 10 Internet Marketing Companies For Best Services
HOW TO USE WORDPRESS FOR INSERTING KEYWORDS IN THE TITLE OF HOMEPAGE?
How to submit website in Alltop