Search Engine Optimization i.e. SEO has evolved over the years. This is one of the reasons why SEO copywriters and content marketers from the top 10 SEO firms need to stay up to date to avoid SEO writing blunders. Imagine you spent so many months on a demanding project and you realized that everything you did all went in vain. Isn't it sound so depressing, but it is so common to make mistakes. No business can achieve success without tasting failure, so most importantly we should learn from our mistakes. The trends in best SEO services change so frequently that it is really hard to keep up with most of them.
What is SEO Copywriting?
The process of SEO is all about improving the search engine ranking of a website and gaining traffic. It takes place only when users search keywords related to your products and services and ultimately you get more traffic. Well, best SEO services is a very deep concept as it comprises of so many elements. One of them is "SEO Copywriting" and if not done properly, your business can suffer a lot. Anyone can be a copywriter if they have a computer and access to the internet, but not everybody can be an SEO copywriter as it requires a lot of hard work and dedication. Most of you might think that SEO copywriting is all about putting a string of some words together to make a sentence, a paragraph or to make one whole page of words that kind of make sense. This sounds easy, right? Wrong because it's not what you think. Two of the main responsibilities which your content needs to accomplish are:
Appeal to the end-user and second,

Improve the search ranking
SEO writing can either make your business or break your business. It's both a blessing and a sin in every SEO strategy. The content on your website should match the changing trends as well as must be of high quality at the same time. It is tricky to achieve both, as there are plentiful mistakes businesses make when it comes to On-Page SEO and Off-Page SEO optimation of their website.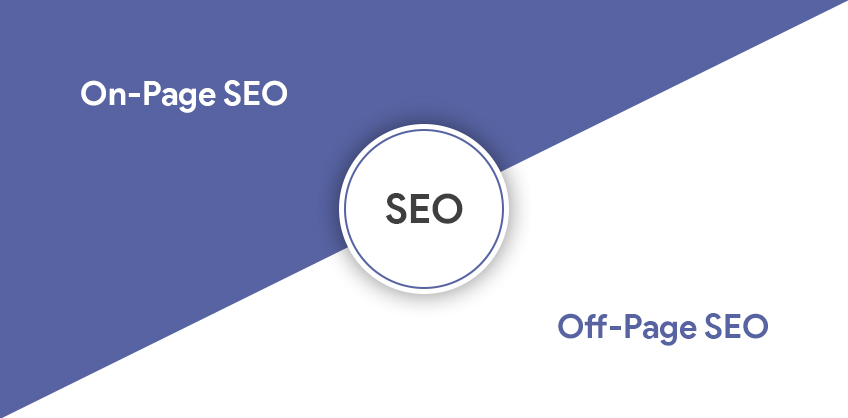 Here are some of the basic mistakes you should avoid always if you are an SEO copywriter for a website.
1. NOT INVESTING PROPER TIME IN KEYWORDS RESEARCH:
SEO copywriting demands a lot of time for researching correct keywords which are important for your website to rank in the search engines. Using the right keyword is all you have to do to locate both the local as well as global audiences. Begin with researching the kind of keywords you'll search if you are a user, then create a list of all the relevant keywords. To find out the proper and useful keywords, you can also take the help of tools like Google Trends, SEMrush and devote enough time in this process.
2. WRONG WAY OF STUFFING KEYWORDS:
It's true that search engines emphasize on keyword density and give priority to it, but it is also true that keyword stuffing can be a big mistake for you. Keyword stuffing not only makes an article look spammy but can also result in a Google penalty in the form of a red bullet. Don't use the focus keyword too many times as the google bot will throw your content on the second page or even downer.
3. PLAGIARIZED CONTENT:
Plagiarized Content refers to stealing another writer's thoughts and opinions and presenting it in one's own work and then publishing it. Google can not only blacklist your content or can also charge a penalty for doing plagiarization. The duplicate content can show a wrong impact on your SEO efforts, so it's better to check if the content is plagiarized or not using various plagiarism checker apps. The copywriters from the top 10 SEO firms always dive deeper for research work before they start writing SEO oriented content.
4. IRRELEVANT LINKING:
Building both internal and external hyperlinks in the content is a part of best SEO services but if you create links suspicious sites or pages infected with viruses and working unethically, then it may trouble your website too. Ensure that you link your web page only to high authority websites to generate more and more traffic.
5. IGNORING THE CONTENT QUALITY:
SEO writing is all about writing for potential readers, but most often the SEO writers forget this thing. A good SEO writer should never compromise with the quality of the content as it will directly affect the business SEO strategy. Use simple and catchy words instead of using gibberish words which are hard to understand. Also, focus on grammar and misspellings as it can be a turn off for the readers. If fewer people will visit your website then it will obviously result in your website to come down in the search engine ranking. Use tools like "Grammarly" to check if your content is free from grammar mistakes.
6. PRESSURIZING THE READERS WITH YOUR OPINIONS:
If you are including things that don't have verified proof, then it is simply said to be forcing your opinions as facts. Before writing anything in your SEO content, make sure you check the facts and figures. Don't let the readers feel that you are pressurizing them to agree to your opinions.
If you are looking hard to find the top 10 SEO firms all across the globe "10SEOS" is an SEO reviewing and rating agency. Associated with Virtuous Reviews LLP, the main motive of this firm is to help various SEO vendors and users from all around the world. You can get information about the best SEO services providers.