We all understand the importance of content in digital marketing. It is one of the most prominent and easy method to attract audiences or customers towards your business. But content does vary according to the nature of the business and the absorption level of the targeted customers.
There are some brands that use images and videos as content to promote their services or products. Some use text format, some different statistical visualization technique, infographics etc to promote their business.
Today we are going to discuss about the video content that is increasing used by the SMBs to promote their businesses.
The basic fact of video marketing is despite of how much content you create or the kind of message you want to give, the mantra of success would always lay only on the content that engages and entices the customers. Vimeo and Youtube channel SEO is a new and quiet in trend. There is an increasing need for more digitalized version of information and hence the video marketing is the new weapon for marketers.
To help the budding SMBs marketers, 10seos.com brings top 20 successful Youtube and Vimeo channels that can guide you towards generating content that can entice and capture your targeted customers.
YOUTUBE CHANNEL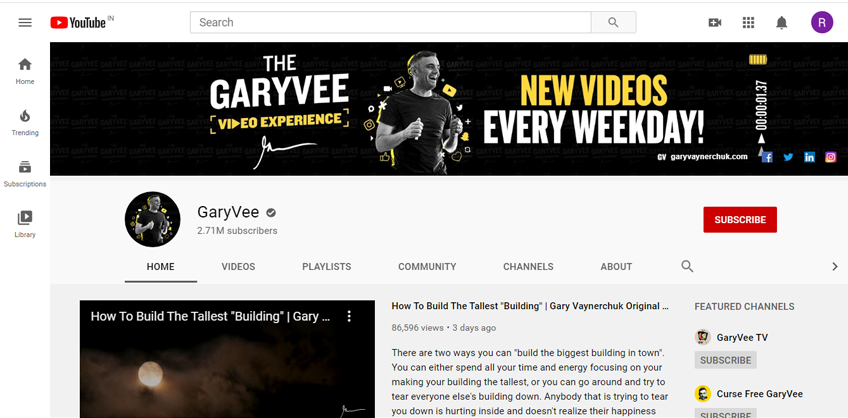 1. Gary Vaynerchuk- Gary's video channel has several useful perspective on business and marketing decision making advices. He use two to five minute videos to direct you towards the success in marketing industry.
2. James Wedmore- James Wedmore specializes in marketing and video production. He uses many interviews, webinars, testimonials etc. in his channel to help the SMBs marketers to get correct insight of different marketing subjects.
3. I will teach you to be rich: Ramit sethi's channel include valuable material of information in the form of interview from the top experts of industry of marketing, psychology,finances etc. The videos from all different topics has a unified style of portrayal to maintain the consistency in the mind of the users.
4. Jeffrey Gitomer: Jeffrey Gitomer is a renowned sales expert and his channel speaks about his knowledge and skill. Apart from useful videos for marketers, he also answers the questions asked by audiences and share videos of useful webinars.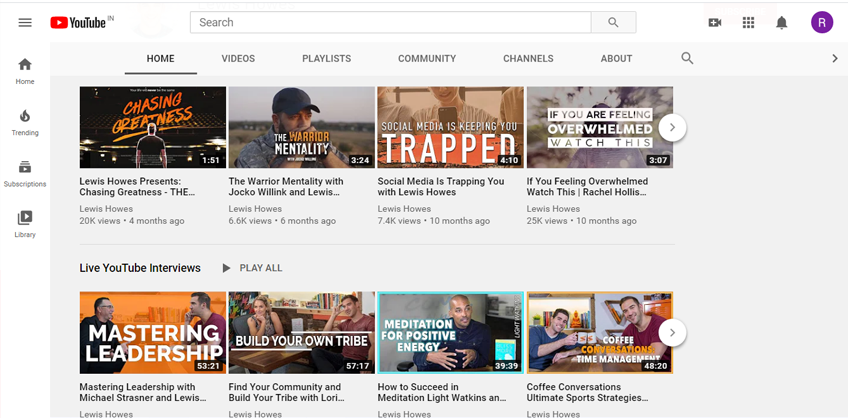 5. Lewis Howes: His channel focuses on the marketing strategy and lifestyle design for solopreneur. He also provides idea and social media tips to grow the business more wisely.
6. MarieTV: If you are looking for some valuable advice on marketing then you are at the right place. Marie Forleo brings prominent and successful personalities from the industry and with her own expertise, she brings on videos that prove quiet beneficial for SMBs marketers.
7. ReelSEO: Tim Schmoyer and Mark Robertson gives a high quality content and meaningful SEO tactics for viewers in the form of interviews, screencasts, tips, tricks and many more.
8. Salesforce: The salesforce channel include talk with industry expert and various tips for product marketing. If your company provide a range of product then salesforce's example is the best one to curate content.
9. Smart passive income: This video channel has different style to educate audiences. He talks about the tools and process that he posses. His video channel topics ranges from aspects such as how he earned profit, how he completes SEO for his website, how he works through audio podcasts production etc.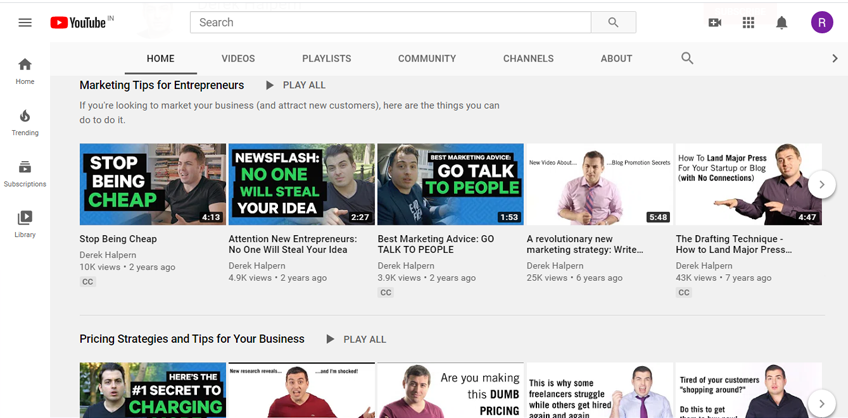 10. Social triggers: This video channel provides a new and practical perspective on successful blogging techniques. This channel delivers videos that are short, precise and to the point. The uniqueness in delivering content makes the channel different and attractive.
11. Small business administration: Here you can find the official channel for U.S small business administration. The channel provides valuable insight with the help hour long discussion on the state of small business world.
12. The rise to the top: Building online presence requires to understand the basic psyche of the targeted customer. David Garland in this video channel informs viewers about how to create engaging businesses with the help of long form interviews and quick tips.
VIMEO CHANNEL
13. BBB Connection: The Better Business Bureau share careful insights for individual entrepreneurs. These short videos covers some beneficial try and tested formulas for learning and growing business in competitive niche.
14. Diagramafied: This channel uses illustrative format to train the new business owners. Most of videos are not more than one minute. In short they are concise and easy to grasp.
15. Hootsuite: Hootsuite is a great product in itself and the video channel replicate the same aura. This video channel has lot of creative ideas that has the potential to increase the quality of content to many folds.
16. Hubspot: Hubspot constitutes content marketing and sales information. If you are looking forward to be an expert in content marketing and sales information, then you should try its video channel.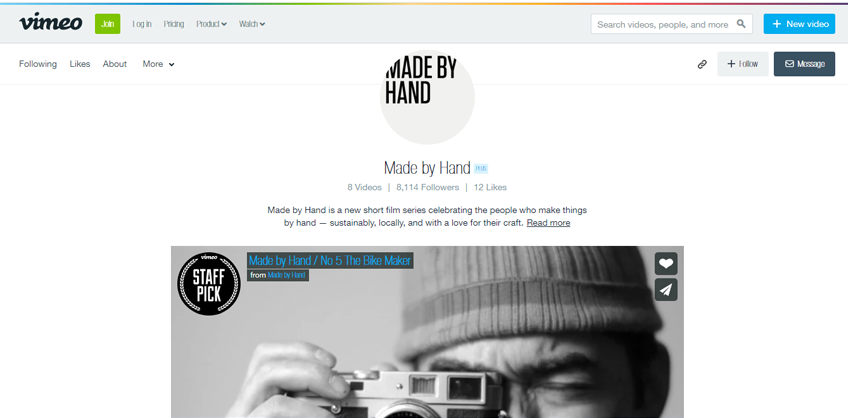 17. Made by hand: This video channel showcases a different aspect in skilled trade. There are marketers who do not provide product, this channel shows strategy to bring the audience in the conversion funnel for such SMBs marketers.
18. Les McKeown: Les McKeown owns a good amount of experience in business growth strategies. His video channel gives you example about how to form thoughtful and unique content.
19. Vorsight: This channel has in depth webinars and incredible valuable resources for giving ideas to SMBs marketers for curating content that is useful for targeted customers.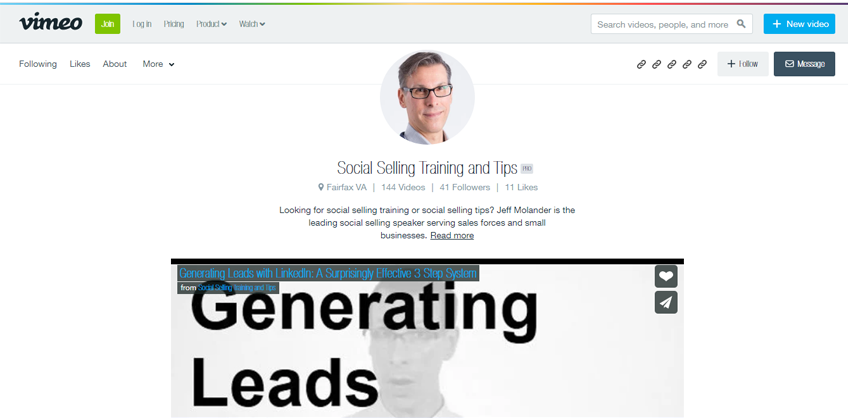 20. Social Selling and Training Tips: Jeff Molander concentrates upon social selling to benefit small businesses. He has long years of experience that he bestows in his channel.
That's all! In case you have some suggestion,feel free to communicate to us by commenting in the box below.