The digital landscape has evolved through the years and has providentially brought many options on our fingertips to boost reach. Although, having too many options has always been an overnight invitation to indecision and lack of certainty. You must be puzzled upon which way of marketing to adopt and where to bring so many resources from to work over all of them at once. Here's how Marketing Automation took birth and the whole world got engrossed over making the best marketing tools that support the cause in an efficient manner.
Was it a revolution in the digital arena?
Your team got a lot of help in making non-potential people potential for your business and unconvinced personnels convinced ones!
You are reaching to their inboxes automatically and yes, not to miss the fact, with data personalization! Your dear ones get mails according to their age, requirements, buying decisions and what not.
Had it been so simple, then the top digital marketing companies out there would have gone out of business but it did not happen. Brands spend an average of 33% of their marketing budget on custom content, yet only 23% CMOs think they are producing right information and serving the same to the right people at the right time. (Marketing Profs, Adage)
Who knows one of your email subscribers gets engaged on your product page?
But if it is counted in real, he left because the cost was going out of his budget. Here, your marketing strategy just failed. So, here comes a unique way through which you can pitch your customers.
Trigger a discounted offer for the repetitive visitors

Suppose a user has visited your website for four times and every time he makes a visit an email is triggered. Now, if he visits the website for the fifth time, he really needs to purchase your services or products but what's bounding him is his budget. At this point of time, you can send him an additional benefit or a discount with limited period validity. The user is already impressed with the product or services, now what you just have to convince him at , is the cost that you have already reduced so he might make a quick decision. Activate the triggers that can automatically send highly relevant mails to the people purely based upon their behaviour. If you are able to do so, you are supporting & enhancing the results brought up by your Digital marketing team.
Do not run towards open rates but click rates

Here we would like to emphasize over the people who have bought one or a couple of your products. What you probably want to do is Win them back with deep discount offers. You would send them back to back emails as you do with your regular subscribers. Since, that person has just come in contact with your brand, they might be interested in opening your mail. But was it your motive? You motive was a click and then consequently sales. If the open rate is 60% and click rate is just 1% then there are no chances of conversation. You are just irritating the customer and he/she might ignore your mails in future.
As a solution, you need to segment these customers on the basis of number of purchase, price of purchase, type of purchase, day and last date of purchase. To the fresh purchasers, keep them engaged with "Thankyou" message and the message for product care. Send a promotional email once in a month. Now, if he/she becomes your regular customer, then apply winback strategy. Else, consider that you were engaged in winning back the customer that you have not really won in the past. Focus should be made on nurturing the customers rather than winning back.
Dynamic content has gotten a separate power

Now, it's not just about changing the names over the regular emails! You need to be really cautious about delivering even a single piece of content to the users who are at the top of the funnel. You need to nurture them and bring them at the bottom. Around 47% of the online buyers engage with at least 4-5 pieces of content before making any buying decision. You need to win the game in maximum 5 shots. You need to trigger the potential customer with something of their interest and some content which tends them to purchase the product. For example, if they have come to purchase winter clothes, then you can send them some piece of content related to the effects of catching excessive cold or why one should have adequate warm and snug clothes for winter or the popular running trends in winter clothing.
Dynamic content is nothing new. Infact, you must be using it with your current email campaigns but going further and better is the possibility. According to Demand Metric, 80% of the marketers consider that custom content should be the center of marketing work. The best content marketing companies think that the dynamic content makes you strike at the time when lead is hot. Sending discount and offers when the customer has already moved on the competitor's website is not a good idea. The kind of data that your potential customers get should be behavioural triggers blended with personalized information.
Has there been anything to learn from Netflix, Amazon and Spotify?

Personalization must have been a bygone term for these rich fat and smart businesses. Hyper personalization is what they have been following. We will take an example initially to understand the difference between personalization and hyper personalization and how the latter is winning the race. So, suppose you are having a female visitor who is on a particular product page, lets say, hair straightener at discounted cost. Personalization may be something like sending mail to the user with their name and user behaviour or other content associated with the product or calling the user. What else can be done?
Hypersonalization!
She was there on to your website for about 20 minutes and left without purchasing. A quick analysis would take into consideration the following things.
Attraction of buyers towards discounted products

Maximum purchase of this product has been done between 6 pm-8 pm on Weekends.

Maximum of the purchasers have come through push notification

Search history of that particular hair straightener.
Combining all the above information, a push notification would be sent to that visitor on her mobile on Saturday and Sunday with discounted cost between 6pm-8pm.
Marketing Charts confirms that the most productive time to reach your potential customers is 4pm - 8pm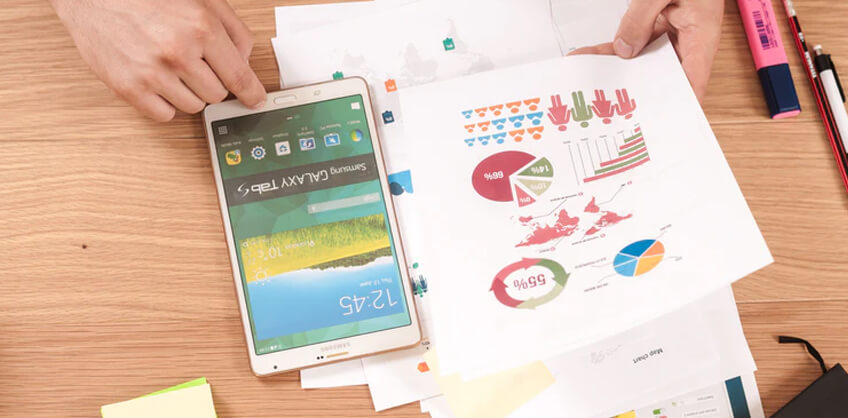 Keep in mind that your offer should be clutter breaking because your message has only 8 seconds to capture the attention of the user.
The personalization should be predictive to win the race in this era. Talking about the big brands, AI and machine learning analyse factors that are engaged in fueling their recommendation engines.
Along with the previous purchase history, one should also be focussed on items in the shopping cart, items that have been rated and reviewed, items that have been mostly purchased, age, location, gender of the user, browsing time, preferred message medium, search queries, products viewed and more.
Did you try under-estimating customer lifetime value, CLV? Know its importance in 2019!
If you are an old player, you must recollect RFM analysis! Did you remember something? It used to be a sole method to analyse CLV where recency of last purchase made by customer was analysed, the frequency of purchase and at the end monetary value of the total purchase. It is an inefficient method for today's companies where we know more than this with the grace of getting to record user behaviour and engagement.
What's needed to make a good use of CLV is having all your customers data at one accessible place, having the capabilities of predictive analysis and a team who can take care of your data streams and communication.
Why it is so important and why is it a point of discussion?
Using CLV, you can work upon improving your customer acquisition and retention. Once, you have analysed all your CLVs you will know what amount to spend on customer acquisition. You will also know which channel is capable of producing the customers with highest values and accordingly you can repeat the same strategy on the same platform. Also, when you will have a list of your VIP customers in your hand, you can perform predictive analysis on who all can be your VIPs in future. You can send right offers at the right time to the right person. You will be able to figure out how much you need to keep for customer acquisition and spend the rest on advertisement and still remain profitable.
What Facebook has to teach you?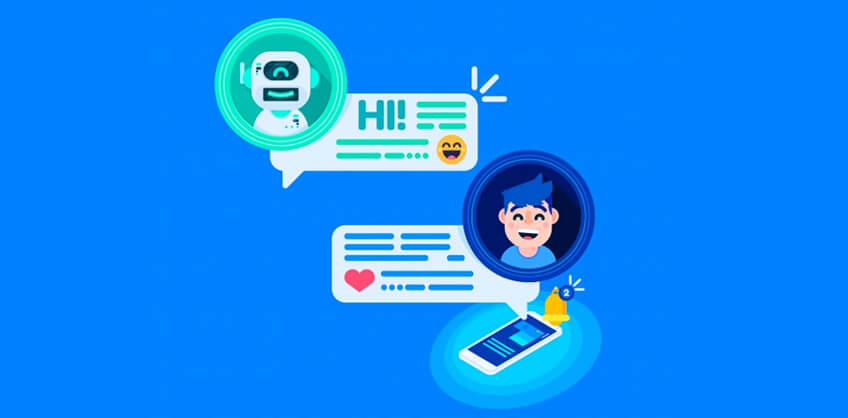 Messenger chatbots! If you do not know, it a pre programmed system to communicate with humans. The interaction is done textually, visually and also through voice notes. Having chatbots on your website holds a great importance as there is someone who is available 24*7 on your website to attend your potential customers. Hubspot had carried out an experiment through which it came to know that when a content was delivered through Facebook messenger and same was delivered through email then open rate in the case of Facebook was 80% and click rate was 13%. While in the case of email, open rate was 33% and 2.1% was the click rate.
Another report from Gartner says that 85% of the customer interactions would become automated by 2020 so it is clear that automation is not going anywhere.
If you own an ecommerce business then you can let the bots attend customers and let them connect the customer with the products they have been searching for with proper call to actions. A study by DigitasLBi says that 37% of US adults became willing to make the purchase via bots making an average purchase totalling USD 55.
If you use Facebook chatbot, then you must have noticed that it has an ability to keep tons of data fetched from the conversations which in turn helps you to carry out more targeted and effective strategies and execution.
People have now become comfortable with chatbots than ever before because of the added capabilities. They are prompt and personalized which helps users to take quick decision. A prompt revert to the people who are looking for something that you provide is always fruitful. The high time to influence people to buy your products is the first time when he/she has come onto your website.
Do you rely on automated mails? Learn how to humanize them!
There has been hundreds of emails received by a person who shops even just twice in a month. By the grace of automation, the companies have gotten an opportunity to poke the customers every now and then to purchase their services or products. With changing the names over the email and including some personalized information, do you think you can make people trust that this mail was made for them and sent to them only. Certainly not!
You should know that in today's era, digital landscape has widened its wings and there is no one who is deprived of the information that people are approached in mass. Rather than building the trust in their eyes, you are making them ignore your emails. But it is also not possible to engage different resources for different potential buyers so mailing cannot be skipped and it has to be automated.
Automation is awesome !
See how to not make it cold and stale.
You can consider injecting some human error in the email and then send the next email correcting that error. Segment the people on the basis of their interest, age, gender, buying decisions and types and then make separate mails for each group. You need to also schedule the emails for right time. Nobody will love to read you at midnight! Consider asking a question inside your email like when did you make the last visit on to the website or is there any obstacle coming in your way of purchase. You also need to use your real name and picture instead of just a company logo. If you think that you are one of those SMBs then you have gotten an opportunity over the big organization, you can be more personal to the customers. You can work towards hyper personalization of your email campaigns and build trust in the eyes of your customers.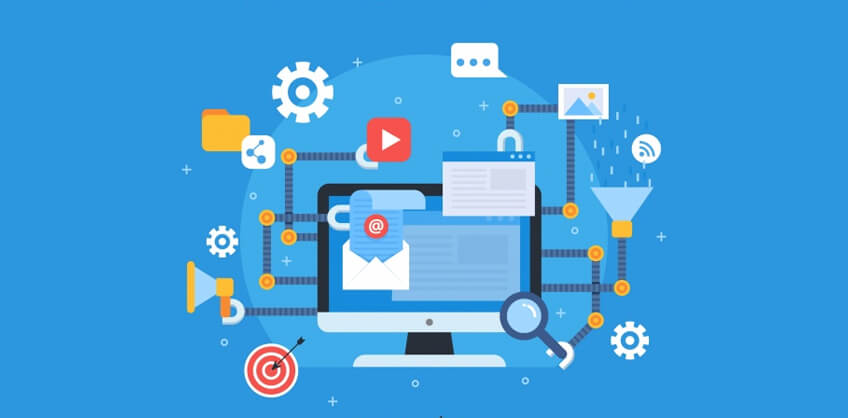 Marketing automation is wide term which has been consolidated now by marketers. Whether we talk about email, social media, mobile marketing, voice search or content, all of them are tied together and that's how cross channel marketing is carried out. By making use of AI, artificial humans have been made who can communicate with users in real time. During various stages of customer journey, AI is capable to make smart suggestions. To help and support the lead generation efforts, it has also been integrated with chatbots. If we talk about personalized content, it is the demand of all the time whether we talk about gone days or today's era. Whether it is an automated or manual approach, personalization is needed which can now be carried out through tools that can analyse the data from customer behaviour, social listening, previous purchase, time and frequency of purchase and more.
If we summarize everything, we have to work towards making customers and retaining them. With the ever growing database, it has become a compound process for the companies to retain who have been served and to attend who are new for them. Marketing automation is a bliss! It facilitates you making a wise use of technology to engage your audience and assist them at various stages while saving your time and money.
Well, I have a message received from my designer telling about the latest collection with amazing pictures. I am just going to visit him. It feels great to have someone taking care of your requirements at various points and stages of your life.