But First, What Is It?
Google Voice Search (GVS) is a program which allows you to search your smartphone, or the Internet, by simply speaking into your device. Google has already rolled out Google speech search multi-lingual support for its smart speakers, known by the name of Google Home. It further plans to spread this functionality to a wide range of devices, like headphones, fridges, and car speakers. What makes Google voice assistant a global technology is the variety of languages it supports; 35 to be precise, other than English. You can easily change and check the number of languages on your android device by simply saying "Hey Google", followed by "Language Settings".
How It Came to Be?
Announced in summer of 2011, GVS was not as sophisticated as it is today during its early development and testing days in Google Labs. During its early years, the program would ask its users for "Keywords", before any search was to be initiated. The process was rather mundane, and the program had nothing exciting to attract users.
But things changed soon after Google released Google voice search online for iOS On October 30, 2012, to compete with Apple's voice assistant; Siri. This new app was received fairly by users and tech critics, and since then this Internet giant has never looked back.
What Makes Google Voice Search so Edgy?
Google voice search, on the most basic level, is a speech recognition program. All the amazing things that it does, like finding your nearby businesses, schools, and calling someone in your phone book, are secondary. The success of Google voice recognition program depends on basically three things:
I

ts accuracy when converting speech to text

Its contextual search feature

Its multilingual support
1. Accuracy of GVS
What's accuracy in a voice recognition technology? A speech-to-text accuracy is all about how clearly your voice assistant understands you and gives back results which are relevant to your voice search. Back in 2013, GVS's voice accuracy was only 75%, which is considerably lower when speaking in context to voice search programs. But come 2017, and Google's machine learning backed voice search optimization was at an all-time high in terms of its accuracy, which was 95%.
2. Contextual Search
Now, what is contextual Search? Contextual search means serving users with information which is less generic and is more customized and useful from the point-of-view of a particular user when they use Google voice assistant.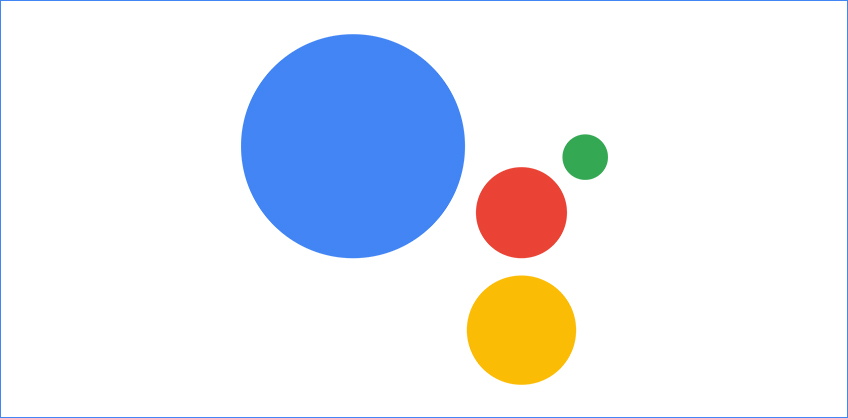 Let's understand this with an example. Let us say that you searched for "Who is Barack Obama?". Then Google speech search will provide you, probably, with a Wikipedia page of Barak Obama, reciting back the top lines that would read "Barack Hussein Obama II is an American attorney and politician who served as the 44th President……". Now, just after getting the search result, if you simply ask "Tell me his age", then it would provide you with the age of Obama. Notice that for the second time you didn't mention the name of any person, but Google still gave back the age of Obama, taking your last query in the context of your previous one. This is known as contextual searching. Contextual search becomes even more fun in cases when you are visiting cities. So, say, if you are in New York on a sunny Sunday, and Google voice search online for "Things to do in New York", then it will give back names of events that are going to be held on that particular Sunday. That's the thing about the contextual search which people love, as it saves them from the hassle of repeating back their previous search queries.
3. Multi-lingual Support
Google was already famous across the globe. And when it started to roll out Google voice recognition, the company knew that limiting such an amazing feature only to its English masses would be a cardinal sin. So Team Google kept on developing until they were able to give the same support in 30 different languages. The Wikipedia page of Google Voice Search also claims that the technology supports a total of 61 languages and their variants.
What Can Google Voice Search be Used For?
Why don't we ask this from question to Google itself? Let's unlock our phones and long press the home button, and ask "Hey Google, what can you do?" Some of the 34 results that your voice assistant would provide you with are:
Topical News ( for news Bulletins and Updates)

Subscription (get weather reports and fun facts on your screen)

Calls (to make calls to contacts saved in your phonebook)

Music (to play music using Google music)




Messages (send messages to your contacts in your phone books)

Fun (includes simple fun-and-learn activities)

Sports ( includes sports news of various national and international events)

Answers (gives back answers to general questions)

Navigate (opens Google Map to help you navigate to nearby locations)

Games (gets you a list of play store gaming apps)

Whether( tells you whether of different places)

Home control ( Helps you in controlling your home appliances if they have been set up to be controlled with Google Home)

Help (to change various mobile settings)
You can see the complete list of 34 items by asking your Voice Assistant the same question as above.
Are People Using It?
It all comes down to this. This very basic question: Are people using Google voice assistant on a scale that it can prove to be massive in the future? We have some data to show voice search optimization.
Let stats speak for themselves.
As per comScore, an American marketing analytics provider, 50% of all searches will be voice searches by 2020. And according to OC&C Strategy Consultants, a management consulting company, 55% of households are expected to own smart speaker devices by 2022.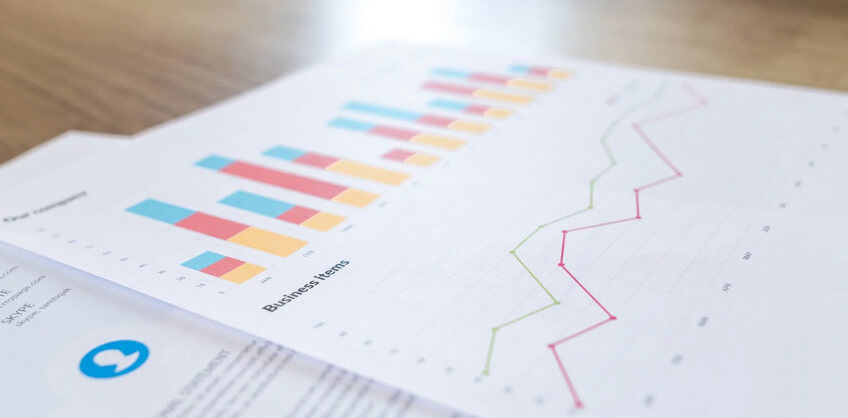 But that's more about the whole voice search universe, so let's keep ourselves to only GVS for now.
1. According to Canalys, a global technology market analyst firm, Google has sold 5.4 Million Google Home models so far in 2018.
2. According to quoracreative.com:
Google Home is the clear winner by answering 81% of the queries correctly.

25% of the queries on Android devices are voice-based

Google Assistant's capability to handle requests in natural language is 70%.
3. According to AYTM, a market research company, a total of 33% people, out of all those who have used AI personal assistants, said they used Google in 2018.
But why such big numbers? Why people seem to be in love with Google speech search than the conventional search system? This is because, as Katherine Watier, an American internet marketer, puts it: Humans can speak 150 words per minute vs type 40 words per minute.
According to highervisibility.com, here are some of the commands, along with the percentage of Android users, which people regularly used in 2018:
Ask for Directions: 44%

Weather forecast:34%

Check traffic alerts: 14%

News headlines:15%

Calculations:16%

Find a local business:26%

Play music:31%

Find recipes:23%

Finding a contact in the phone book:25%

Look up movie times:16%
Looks like we are using Google voice search online to accomplish our daily and trivial digital tasks. So it basically comes down to us humans being a little lazy, and our will to save as much time and efforts as possible.
What Does It Mean if You Own a Business?
With such big numbers to speak for themselves, should you be concerned if you own an e-commerce platform, or a website, or even a brick-and-mortar store? The answer is Yes! Optimizing your website according to Google voice recognition program has become really important in the current scenario. As websites and e-commerce are a thing for millennials, you would be interested in knowing the data showing a relation between them and voice search. According to Motocms.com, 39.3% of millennials would be using their Google voice assistants in 2019.
According to Google voice search online stats,40% of adults use this feature for asking for directions. So in case you are running a store, you sure are in a need to enlist in Google MyBusiness program. That way, as soon as a user searches for local business around them, you could rest assured that Google itself will provide them with directions to your shops.
In the world of blogging and websites too, SEO has shifted from short, technical keywords, to long-tail, natural language based keywords. While making a query with Google speech search, users now often start with who, how, and why. The increase in the percentage of their use being 150%,75%, and 45% respectively (the numbers are approx figures).
So with GVS in place, your website should be focusing more on intent, context, and on answers to questions that start with "What, Why, Who, Where".
Summing It UP
Google Voice Search is like a Santa Clause, bringing something for everyone. For internet surfers, it has made web searching easier, reliable, and fun than ever. And with Google Assistant and Google Home in place, many users have said to found a buddy, which helps them relax while working on their commands. On the other hand, Google voice assistant has brought new challenges for people running online blogs and businesses. And now, if you are one, have to transcend and adapt to Google's new guidelines. As by doing so, you can make sure that you reach your customers' screen as soon as they "Ask" for you.