Launched in the year 1999 by Pyra Labs, Blogger has come a long way since. Today, it is owned by Google and is considered the best blogging platform for writers who are new to the world of blogging. The platform went under drastic transformation- after it was bought by the search engine giant and finally came out as new and exciting as it could be. What makes Blogger special, and gives it an edge over other platforms like WordPress, are the many premium features that are now available for free, waiting to be used by you as a BlogSpot user. Some of these features are:
Free integration of Google's AdSense and its other analytic tools.

Easy to use templates and codes.

Large bloggers community that is always available for help

Constant monitoring of your blog by Google regarding any server issues and updates.
Given the fad that newbie bloggers are always looking for the best blogging platform that could help them make easy money by writing, many are found searching for the difference between WordPress and blogger. But if you are search has settled you for Blogger over WordPress, then let us have a look at some easy steps that will guide you in creating a free blog on the Blogger blogging platform.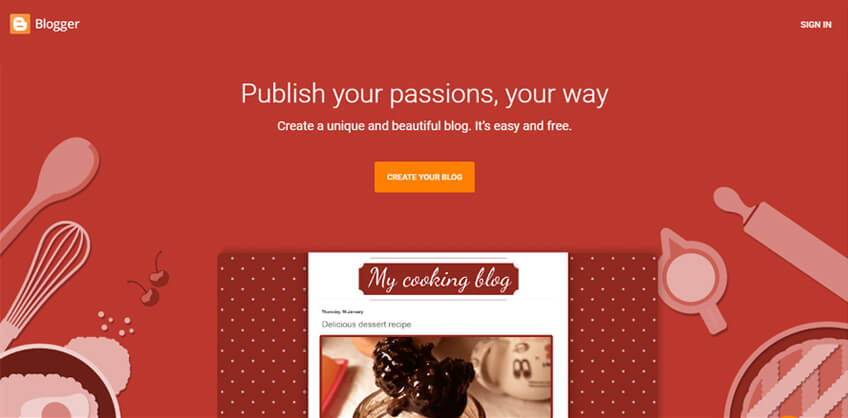 1. Start with a Search
To begin with, simply type "Blogger" or "BlogSpot" in your browser's search bar. Or you can write "www.blogger.com" and hit enter. The other way is to open your Google's account and click on the blogger's icon. You will need your Google+ account too for the sake of running your Blogger platform.
2. Choose a Good Name For Your Blogger's Blog
Choosing a good name is quite important in the world of blogging. Not only it provides you with an identity of your own, but it also lets your audience understand your blog's niche. Try not choosing your own name. Instead, choose one that defines what are the areas you are going to target. Once you type the name you wish your blog to be known by, Blogger will show your web address, with the main domain of "Blogspot.com". Choosing Blogspot along with Blogger is optional. If you want, you can go with some other DNS provider. But given you are new to all these web jargons, it's best if you stick with Blogspot for now.
3. Choose a Blogger Templet that Suits You the Best
Just below the option that asks you to choose your blogger name, is the option that asks you for the choice of your template. There are many free-to-use Blogger templets that you could choose one from. Look for the style, color, and mood that suits your niche best. Hit the "create blog" option when done.
4. Create an "About Us" Page
Once you choose a name and a template for your blog, you are all set to start writing and posting your articles; or any other piece of writing that you wish. But, before you get on with it, it is better to first come up with an "About Us" page. The About Use page is like your blog's intro. It helps your audience understand what you and your platform are about and whether they should invest their reading it.
5. Add a Header Logo/ Favicon
A favicon is an image that appears in the tab of your browser when you are on a particular webpage. Blogger allows you to put your blog's logo as its favicon, simply by uploading the graphic.
6. Enable AdSense for Earning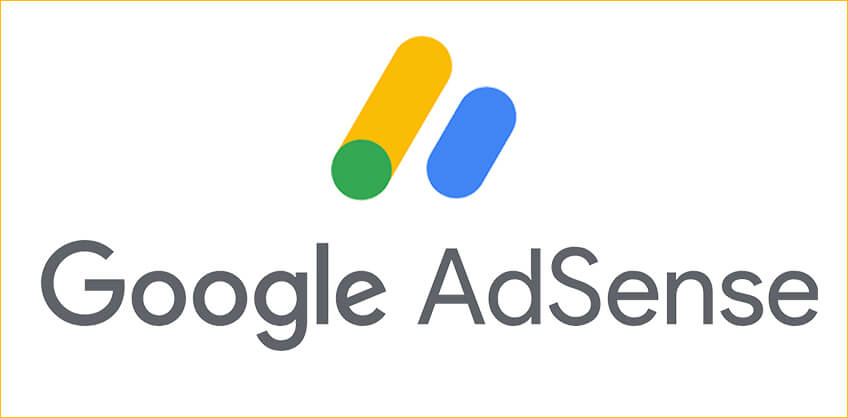 Google AdSense helps you make money through your blog or website. Enabling Adsense for Blogger is as easy as making a few clicks. All you have to do is to click on the "Earnings" button, and then on "AdSense", both available on the left side of your dashboard. Enabling AdSense on Blogger means you can control and allow advertisements appearing on your blog post. But make sure that you keep on posting fresh content, as that's the only way you will keep getting new and relevant ads. Your earnings would depend on the clicks and impressions that ads displayed on your blog receive.
Conclusion
Contrary to what people would like to think, Blogger by Google is all alive and kicking. It still the best blogging platform that someone with little to no blogging background could go with. And if mixed with all the right SEO strategies of the time, one can easily make nice and easy bucks with his or her blogging skills by Blogger.