If you are run a website then you surely know about the traffic on your website. Every time any content went on the website then you probably check to see how many new visitors come to your site. Even though we think about the traffic all the time, we usually take a "sit back and wait" approach to traffic. But we can't force anyone to visit your website but there are many ways to bring the traffic to your site. You need more traffic, and greater search engine visibility, if you want to get anywhere with your website and your business. With the interested audience, you can take your business to a new level. If you have consistent traffic on your website, you won't have leads. And, without those leads, you won't be able to get new customers from your website.
What is Organic Traffic?
The Organic traffic comes to your website is the traffic you receive from search engines like Google, Yahoo, and Bing. Anything someone lands on your website from the search engine results pages(SERPs) you're receiving organic search traffic.
Search engines have all the information we need. Everyone on the planet who has a reach to the internet uses search engines. Most searchers never go past the second page which lays the importance of search engines front page for the online business. But search engine ranking is competitive, and it's not easy to claim the top spot. There are still many ways to be on the top of the page of search engines. It includes pay per click (PPC) route. It's fast and effective but you need to pay for every click to Google for the advertisements of your business. But once the PPC stops then the traffic stops and that point top 10 SEO companies come into the game.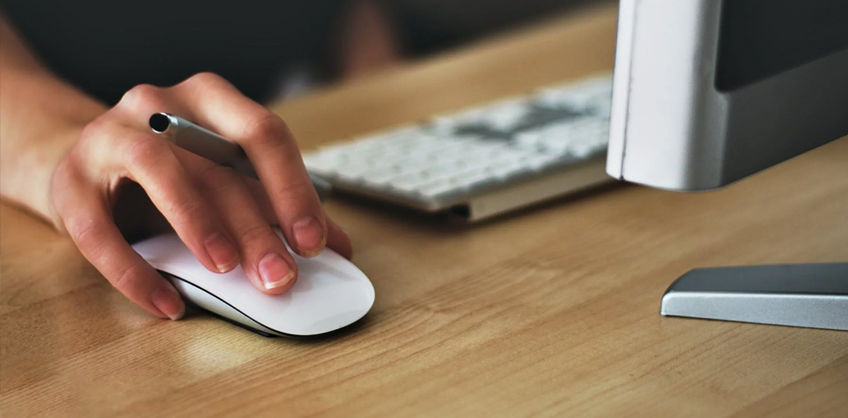 Organic Traffic vs Other Traffic
Organic traffic is not the only form of traffic. There are many types of other traffic sources too which we are going to talk about right now. The best SEO companies in the USA helps many businesses in gaining traffic using various results.
Paid Searches - In this form, traffic comes to your website from paid search ads. These are very relevant and give results in very little time. The only drawback is once the ad vanishes from the internet so as your traffic on your website. Many top 10 SEO companies in the USA use this technique to improve traffic on many websites.

Direct Traffic - In this scenario traffic will come to your site when someone visits your website directly by typing the URL in a browser. This is recorded as Google Analytics as direct traffic.

Referral Traffic - When some clicks a link on another website and visits your website, this is recorded as referral traffic.

Display - It refers to the traffic coming from paid ads on their websites. When you advertise on Google ads, you have the option to display the ads on the other websites. And when someone clicks on these ads and visits your website then this is recorded as display traffic in analytics. Best SEO companies in the USA seek help from display ads for better traffic.

Email - When the top 10 SEO companies in the USA send an email to the subscribers and ay traffic generated from these clicks on your emails is recorded as Email traffic.
Ways to Increase Organic Search Traffic
The best way to increase organic traffic and get more visits from search engines is to take the help of SEO services from the best SEO services in the USA. Search Engine Optimization comprises many processes that help the website to rank better which in case increases traffic. Let us have a look at the best practices which help in increasing the traffic.
Publish content that your user wants to read and one of the characteristics of users using a search engine to look for the information is that they have a specific intent. To do that you need to do your keyword research and find out which keywords to target with your content. In order for a page to have any chances of ranking organically in search engines, it has to target a specific keyword or topic. Pages targeting several keywords or no keywords at all are very unlikely to receive any organic traffic. Top 10 SEO companies in the USA use specific keywords in order to increase traffic.

The page title is one of the most critical SEO factors. The title is used by search engines to get an idea of what a page is all about and it is also shown in the search results. A good page title includes search terms users can recognize and is interesting to encourage users to click on it and visit your website.

Backlinks from other relevant websites act as votes of trust and this improves the organic rankings of a website. This is known as off-page SEO.

Website usability is both a direct and an indirect SEO factor. You need to develop websites that load fast, are mobile-friendly and free of technical SEO errors. Failure to do so will minimize your chances of getting organic traffic from any search engines. And best SEO companies in the USA help with the engaging website.
Frequently Asked Questions
Q. What is organic traffic?
A. Organic traffic is the term used to describe visits to a website coming from a search engine's organic results and not paid ads.
Q. Why is organic traffic important?
A. Organic traffic is important because it is targeted. Users visiting your website from a search engine's organic results have a very specific intent and if you can provide them with a solution or answer to their question, they are more likely to convert.
Q. What is the difference between Organic Search Traffic and Paid Search Traffic?
A. The main difference between organic search traffic and paid search traffic is that organic traffic is free while paid search traffic is paid for. With paid traffic, you pay the search engine every time someone clicks on your ad (Pay Per Click) from the listings and visits your website.