Search Engine Optimization refers to the adoption of certain techniques, tactics, and strategies that improve your website's visibility and ranking on search engine research pages. SEO makes it simpler for search engines to discover your website and furnish your content to the user who has been searching for the information. People often get confused about the outcome of search engine optimization when it is quite simple. Yes, it is organic traffic! You encounter a number of visitors who end up at your website through search engines. If you think that your website's positioning is improved by merely a single type of SEO, then you're simply partially right. Primarily, there are two types of SEO, on-page and off-page SEO that play a key role in soaring the ranking of your website.
Let's understand the concept of On-page and Off-page SEO:
The strategies and calculations that you employ into a web page in order to secure a ranking in SERPS, it is called as on-page SEO. It includes manipulations such as optimization of HTML code, quality of content, and the structure of content. On the other hand, the digital marketing practices that occur outside the ambits of your website is referred to as off-page SEO. Backlinking, the relevancy of link, social indicators are some of the examples of off-page.
Difference Between On-page and Off-page SEO: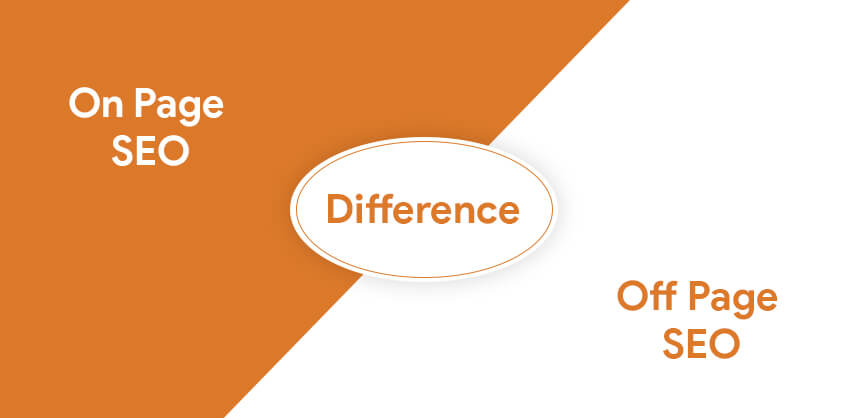 You have a full degree of control in on-page SEO whereas you don't exercise any degree of control with off-page SEO. The off-page SEO factors including backlinks, social signs are not in your hands as they are solely dependent on the actions of outsiders. There's no denying that both these types of SEO are vital to the existence of Search Engine Optimization. To secure a better ranking, you need to go into the depth of these two ranking factors.
On-Page SEO Ranking Factors:
Now, let's come to the most vital question, 'What does a search engine take into consideration before ranking your web page?' Well, here's the answer: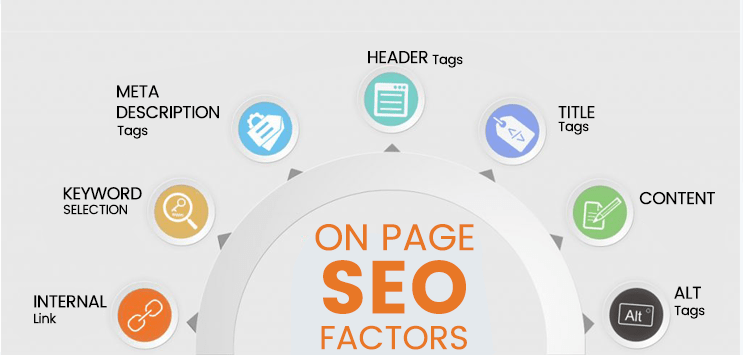 Keywords:

Keywords are the queries that users raise in the search engine bars to extract specific information. There was a time when overstuffing of keywords did no harm to the website but it actually attracted traffic to the website. Yes, you read it right! Address a few crucial keywords number of times and it worked the best for SEO. But with the ever-changing Google algorithms, stuffing of keywords was no more a legal practice. Soon, the websites doing so were penalized. Irrelevant keyword stuffing was discovered as speedily as users signed off from a web page. The reason was obvious because the page failed to cater to the requirements of users.





'If you want to attain on-page SEO, ensure that you generate quality content with the relevant keywords that you attempt to rank. Not only this! The content must deliver the information that it is expected to furnish. This way you can have more guests to entertain on your website. Not only the clicks on your articles will increase but also the bounce rate will decrease.' says experts working in best SEO company in Phoenix.




Page Quality:

When we say the quality of the page, what it really means is the quality of content that you post on your page. According to experts engaged in

SEO Company in St Louis

, you can not overlook the fact that ranking on search engines is directly linked with the response of a user for a particular page.




Internal Linking:

Another important factor for on-page SEO is internally linking similar pages on your site. This is a good way to keep your users entertained and engaged for quite some time.




Relevancy: Relevance counts in on-SEO. Using content including pictures and videos on your website that is appropriate will be good enough but adapting to the latest trends and patterns would be even better. Here's the secret tip from SEO Company in St Louis. Update your website on a regular basis and deliver fresh and relevant content.
If you think you're done here, you're wrong! There are multiple off-page factors too that influence the ranking of your website. Keen to know about them? Here's a few of them:
Off-Page SEO: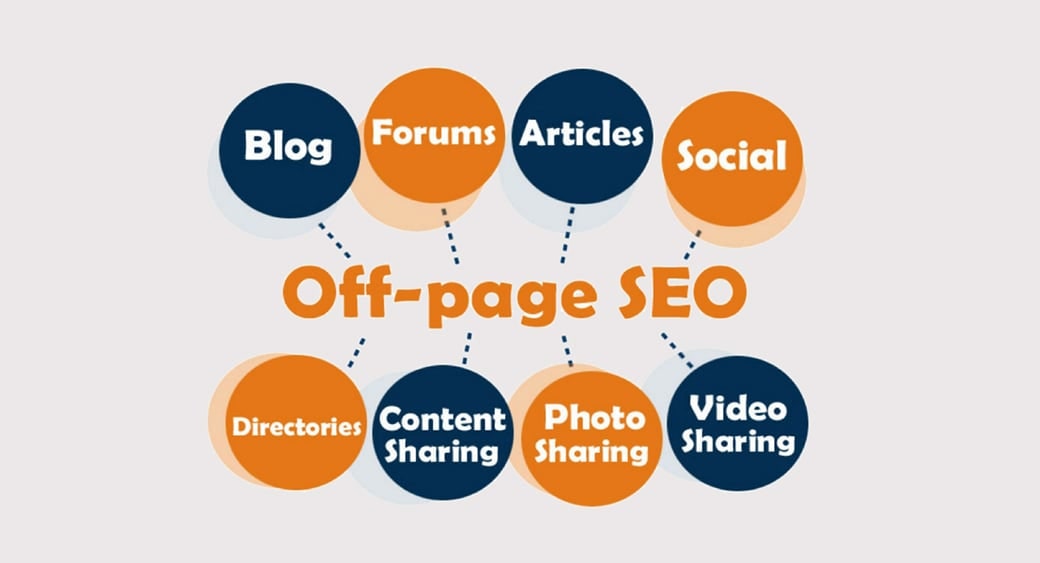 Backlinks: Backlinks are the links that redirect a user from another website to yours. Getting good backlinks is really important when it comes to attaining SEO. Backline from reliable sources and see your content ranking in SERPs. Invest your efforts and time in backlinks as it can be of immense help in SEO.


Domain Authority:

it is influenced by a few factors such as the duration for which you're holding your domain name, The past history pertaining to the domain name, and the count of referral domains. These factors are not fully in your control but you can always try to portray a clear picture of your website in the eyes of search engines.
Now that you're clear about on-page and off-page factors on SEO. It's time to adopt them and reach out to a huge user base just like best SEO Company in St Louis. Wish you great luck! Feel free to connect with us for any query or suggestions.