When we talk about the website, undoubtedly, there are so many grading tools available out there, but what is most difficult is to choose the most effective and appropriate tool for your website. Here, we are providing you with 25 of the best grading sites to tell you how you can easily measure up your website. Let's have a look on all of them.
10seos SEO Report card- This is what our job is, we have so many online tools available for marketing purpose. We have such a tools, that you will love for sure and matches your exact need in the best possible manner, and our SEO Report card is the solution for your. SEO Report Card will offer you the entire details related to how you could measure up your site to your competitors and will help you to stay at the top of results by providing its valuable feedback.
10seos Local Report Card- Admit it! Local SEO is something which always help to a great extent to ensure more profit along with business thriving. 10seos provide you with the free Local report card so that you could get the critical overview of what your business has gain the visibility locally. It also helps you to offer the local view for your local listing as well as rank analysis.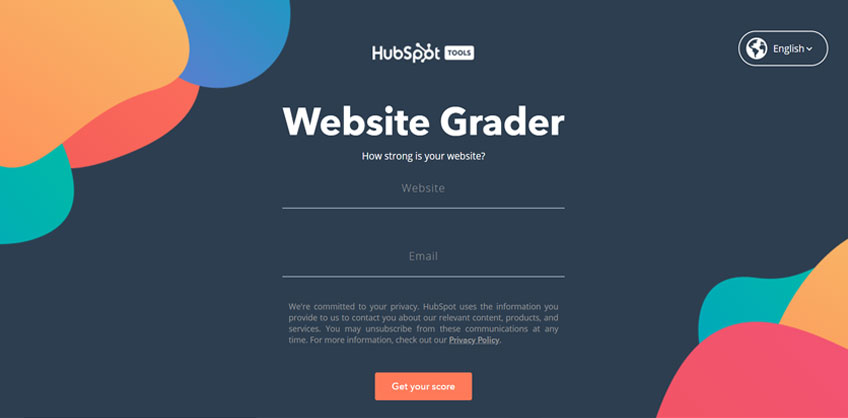 Hubspot's Marketing Grader- This is one of the most effective tool if you want to check about the responsiveness of your mobile along with the analytics, email marketing grader campaign, blog activity, presence on social media as well as inner working of your website grader.
Nibbler- Nibbler make sure to carry out around twenty tests for evaluating the website. It usually broken down the grading in various categories, such as technology, marketing experience as well as accessibility. This helps you to get a 1-10 grade my website which shows how strong your website is in every category.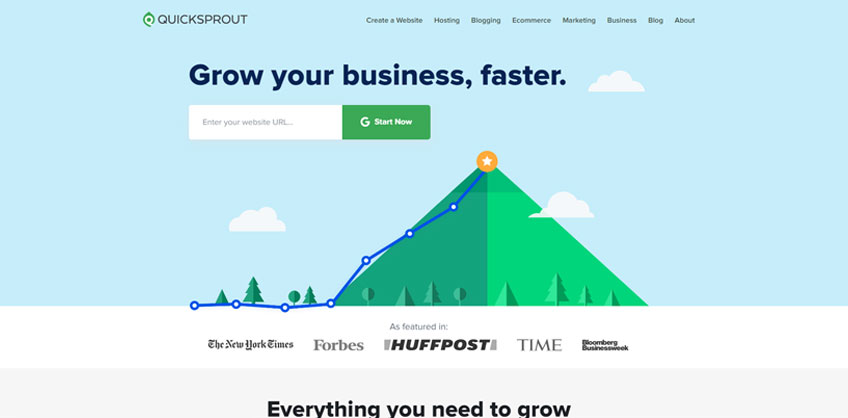 Quicksprout- From the perspective of SEO, quicksprout helps you to focus majorly on rank. It helps a lot by testing the headings so that you come to know how effectively you are carrying out your SEO practice. Not only this, it also show few of the suggestions related to the keywords, to increase your online presence.
Open Site Explorer- This is one of the best tool which is offered by Moz for free. It reveals all the details information you will be required related to the total number of domains which has been linked to your site, along with the total links, page authority, inbound links and a lot more than that.
Google's Page Speed Insight- Page speed is something which could make or break your website. Since it is the only factor by which customers decide whether they want to stay or leave your website. Google's Page Speed Insight helps you to get a fair idea of how fast your page loads and how you could speed up them.
The Reaction Engine- Reaction engine helps you to analyse the URI of your website against any specific phrase. It provides you with the content summary which allows you to know about the ranking of your site and also, which pages are being indexed on major search engines.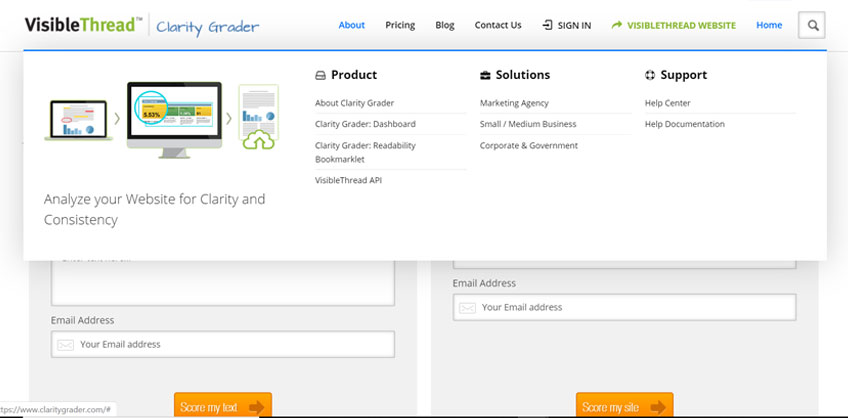 Clarity Grader- This tool helps you to know whether or not your site contains any of the text, which makes for their users difficult to understand. It helps you to make adjustments by looking at the bad languages, spelling, reading level, or long sentences.
Pear Analytics- this is one of the most effective tool, when you want to know about the Alexa's rank of your website, along with your page load time, pagerank, meta descriptions, and much more. Pera analytics also provides you with the list that you must alter immediately in results.
SEMrush- SEMrush helps you by generating the instant reports for free so that you could analyse the ad effectiveness, organic keywords, ad keywords, traffic, organic search keywords and many more in an easily understandable format.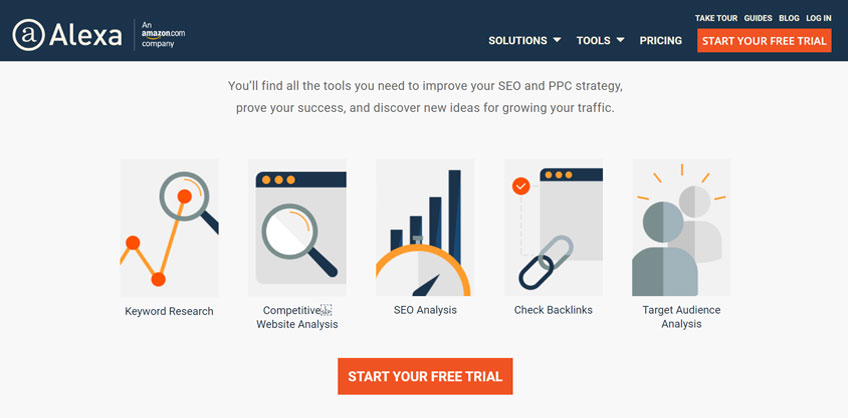 Alexa- Alexa is one of the most excellent tool when you want to know that from where your links are coming, you just need to type your URL and it will sent you an instant report immediately.
Similar Web- It generally combines all the data from Alexa, SEMrush and many others so that you could come to know about the traffic on your website.
Crawler FX- It helps you to analyse the on-page factor to improve your website ranking. It also analyse few other areas, such as, Google pagerank, keyword density,external links, inbound links, page and domain authority and many more.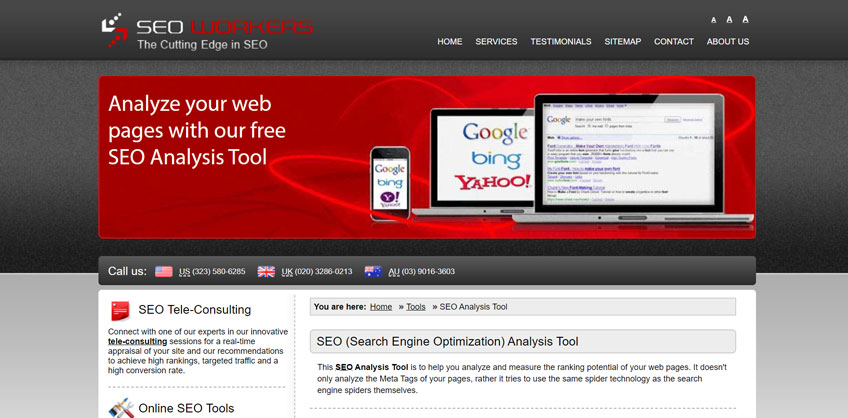 SEO Worker Analysis Tool- This is one of the most easy to use tool, which helps you to analyse title, meta as well as description of your website. When this tool report every element, you will get to know what is important or irrelevant for your website in SEO strategy.
ReviewMyWeb- This tool helps you to a great extent to size yourself up against your competitors and to let you know how you are performing.
SiteReportCard- This excellent analysis tool has been made available to you for free so that you could check the link keywords as well as popularity easily. Also, it helps you t check where your site is ranked in the SERPs.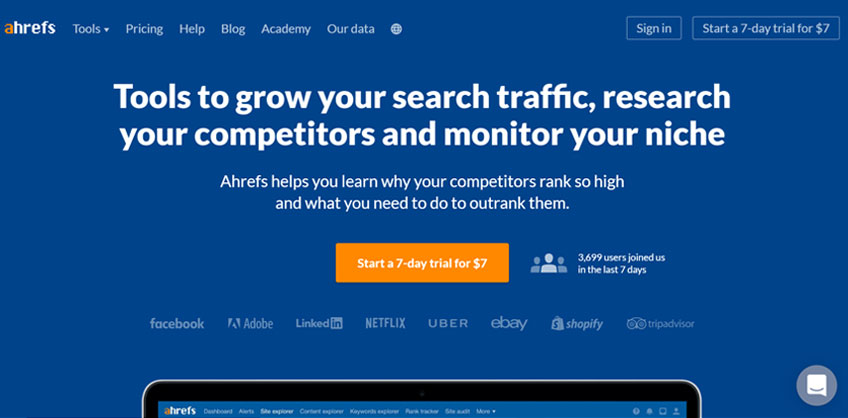 Ahrefs- Ahrefs is almost same as SEMrush or Similar web, but the only difference is that it helps you to know the detail such as link analysis or top referrers and also, allows you to know whether your site is healthy or not.
Analysis Checkup By Love Data- This is a free tool, which has been built to get you more about Google Analytics. It check about your Google Adword page, Site search setup, accuracy, tracking as well as many other factors.
Supermedia/Dex Media- You just need to enter the URL of your website, and a free report will bring forth you which helps you to ensure that whether you has included all the necessary elements in your website from SEO grader perspective.
Impulse Creative- This tools helps you to know that whether or not your site is search engine friendly by generating a free report. Along with that, it also helps you to know how many people are liking your site and how much dislikes it.
W3C Markup Validator Services- This is no secret that if your markup is not updated, then it will become difficult for you to boost your visibility through notebook or mobile phones. This site let you markup in HTML, XHTML as well as few other coding.
WooRank- It helps you to fill up the blank and allow you to have a list of recommendations which could help you to increase the traffic on your website. No matter if it is used for the consistent keywords, generating backlinks or any other, WooRank tool helps you to utilize the reports.
SitemapDoc- If you want to check that where your site has been ranked with the specified keyword, SitemapDoc is the perfect solution for you. You just need to put in the the keywords and URI for immediate report.

SEO Scorer- This tools usually covers 19 main SEO test groups and more than 90 base metrics so that you could get the accurate analysis about the performance of your site.

websitegrader free website grader website seo grader