To be the best in search, you invest heavily on your SEO while to be the best search engine in the market, Google invests heavily on advancing its algorithm. As it advances, it becomes user-friendly but at the same time, it brings overnight anxiety to the marketers and site owners. Well, Google has to make these changes because there is a shift in focus noticed in what users want and what site owners aspire for. Here are the top trends that are affecting SEO in 2019.
You spent more time on Mobile and Google launched MFI
The human behavior and impact of technology made Google tread a new path and that's when it came up with MFI i.e. Mobile First Indexing. Mobile first indexing means that the mobile version of your web pages is used by Google for indexing and ranking. It has been around a complete year when Google came up with this and started the process of migration. It dropped the information on the search console. As per Google's statement, it has carried out various experiments and testing for a year and a half before launching MFI. Due to the increase in the number of mobile users than desktop, the giant has given more importance to mobile versions. If we talk about earlier, desktop versions were preferred obviously but lately, Google realized that there is a vast difference between what desktop & mobile shows. Additionally, it informed that an increase in crawl rate will be seen by the site owners & SEO.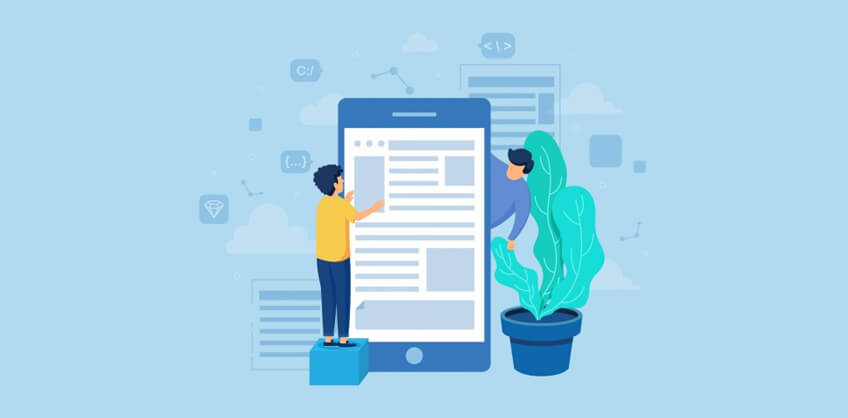 With this initiative, Google allows the mobile version of your web pages to be most important. With its efforts, Google does not want to negatively impact your rankings but yes, there are definitely some things you need to keep in your mind.
Make sure to keep the most important content on the mobile version if there is any difference between your desktop and mobile version. Do not hide important information over the mobile version in accordions, though the hidden content will now experience improved recognition it will always lie below visible content. Make the pages as many users friendly as you can.
If you have a responsive website that is correctly implemented then there is no need to worry but it might be the case of worry for the site owners who have different links for navigation for desktop and mobile. You need to also track the loading speed of your mobile pages which does matter.
Use structured data as your content optimization tactic
What dominates the search engine results pages is Structured data. It is basically the snippet that helps Google understand what your content is all about rather than playing the guessing game. It helps Google get contextual information through which the page can be classified. If it is done the right way, then it can definitely affect your rankings in a positive manner. The important information that can be added to the structured data is Contact details, Rating, Company name, Products and services, and address.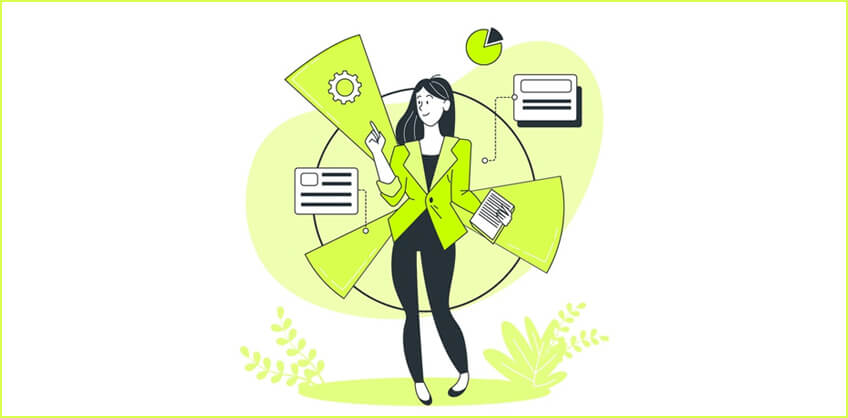 It might make you appear in the knowledge graph of Google. It might also happen that if you enter inaccurate information that cannot help users then you it might negatively impact your rankings.
Learn about the game-changing factor i.e. Speed score
Consider a situation where you have rushed from your office and have to get an amazing present for your colleague on his birthday that you had forgotten at night. Do you want to combine last-wishing disappointment with the average-gift disappointment? Probably not! You will search for a nearby best gift shop. You will see a lot of search results. Now, can you wait for a website for more than 15 seconds to load and then deliver you the information and pictures?
This is how the user jumps back from your website to another one probably when you are very slow to deliver the results. The site owners need to understand that in today's arena, we do have a lot of options on our fingertips and just one click on the back button would make you lose your customer.
What's the catch? You should have an excellent speed on mobile versions. Google is really nuts behind delivering the best User Experience and it can never miss such an important factor. Earlier, it used to rely on Desktop page loading time but now, mobile page speed is one of the important ranking factors for mobile. For both mobile and desktop, the site is not graded on the basis of optimization and speed. An experiment that had been carried out by SEO Powersuite says that the correlation between the optimization score of a page and its ranking is 0.97 which is strong. Google has also recommended a number of ways which can be followed to reduce the site loading time and hence increasing its speed which will definitely improve your site's score. It includes things like you need to avoid the landing page redirects, improve the server response time, Optimize the images and CSS delivery and more you can find here.
The Power of linkless backlinks
Do you know that Search engines are not only confined to backlinks but also gives significance to linkless mentions? Google does use Online brand mentioned in its search algorithm. By your brand's unlinked mentions over the internet, Google comes to know about your authority and value in a particular field. It takes into the picture the trust, reputation, advertising, pain points of your customers and more.
What's the catch? Having too many backlinks is a black hat technique so you can utilize the power of linkless mentions. You can mention your brand name at the places where you can see opportunities. There are several tools available on the internet from which you can track your brand mentions. You can focus on solving the problems your customers might be having so as to gain good brand mentions. Look for the influencers who can talk and write about your brand. This is a way to increase brand awareness and hence mentions.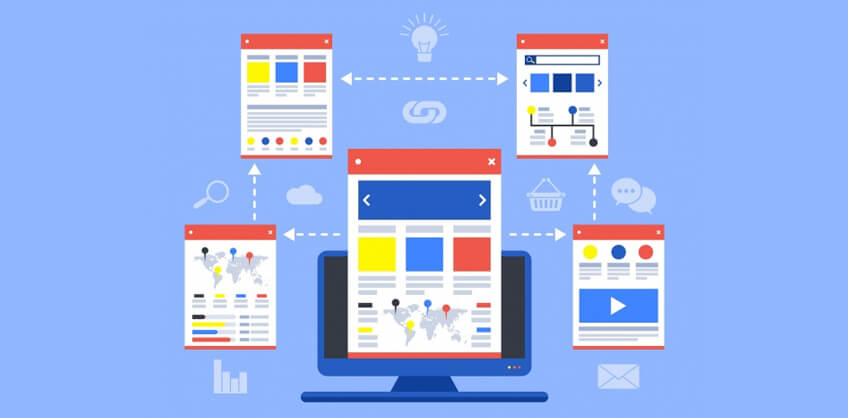 It's not just about Google if you have an E-commerce store
You will be surprised to know that 56% of the people come directly on Amazon if they want to buy something. If you have an eCommerce store and you have not uploaded your products on Amazon then you are losing on 56% of the searchers. Focus on your Amazon products, make the meta title & description efficient, use high-quality images, make use of all relevant keywords and whatever it takes to make your product show first then others just like you do for Google.
Amazon is best in the search engine when it comes to product searching. It has even overcome Google. How well a product can be positioned depends upon its performance metrics. The metrics are traffic and then sales. You need to optimize your product page with factors such as Images and Videos, Product information containing keywords, Reviews, Questions and Answers, Shipping costs, delivery time, advertising campaigns and more.
Even if you consider PPC on Amazon, you need to be aware of the fact that Amazon SEO is a major requirement for running successful PPC campaigns. Amazon shows your ads but your product page has to contain the keywords you are advertising. If you are getting good sales out of your PPC campaign then it might also be a positive factor for your product to attain organic ranking. So, its that good! If you have not tried it yet, you have to try it.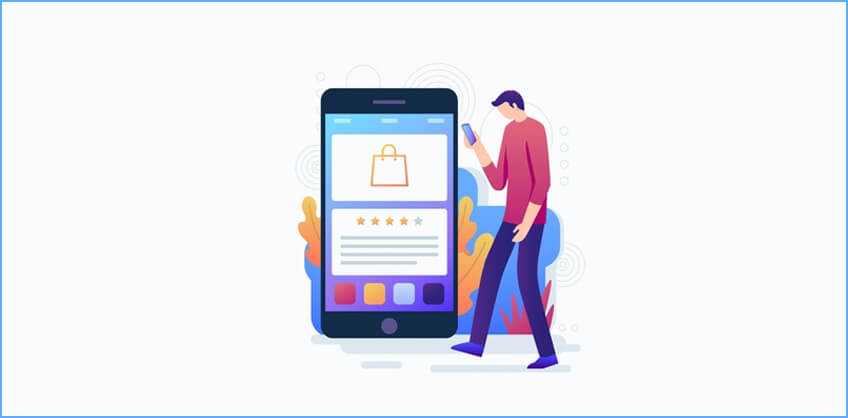 Google's algorithm has been trained to identify exceptional content
Just updating your blog section won't be enough in 2019. Google has been training its algorithm to identify the content that is deep and exception. That solves a problem that nobody ever did!
The General manager of Perficient Digital, Eric Enge said that he expects that Google rewards websites that work upon unique, deep content and not just the content that has been written to update any blog.
He said "We tracked the SEO performance of a number of different sites. The sites that provided exceptional depth in quality content coverage literally soared in rankings throughout the year. Sites that were weaker in their content depth suffered in comparison. Google was continually tuning their algorithms in this area throughout the year, and I believe there is still a lot more tuning for them to do."
Another digital marketing consultant, Alexandra Tachalova said "The issue with this content is that it isn't good enough to acquire links, so there's a slim chance that it'll rank on Google. Think twice about publishing such posts, since they won't pay off. It's better to do one post that is properly distributed every few months than doing several per month that will only receive a few visits."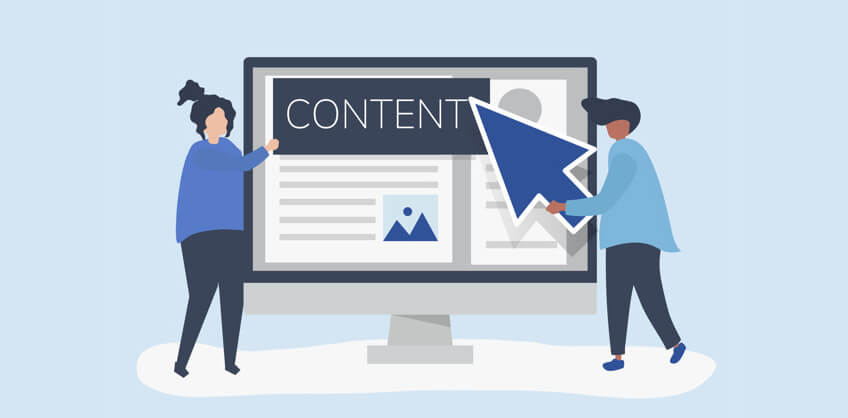 Are Videos going anywhere in 2019?
Definitely not! Let's look back in 2018 of how videos impacted the buying decisions of the users. According to Impact, Video on any e-commerce product page increases the value of any order by at least 50% and 96% of the customers found that videos are helpful in making a buying decision. Video marketing is an emerging tactic now which has now made to the mainstream. Around 81% of businesses say that videos are definitely a crucial tool of marketing and 99% out of them utilize this tool for optimal results.
The establishment of this tool does not mean that it is stable. It not just about shooting and posting a video. Video marketing is a wide term in itself and has evolved with time. It has evolved on the basis of user preferences, choice, platforms and advertising mediums for sure.
We will talk about the Big in the picture. How often you got indulged in viewing stories over Instagram or Facebook while scrolling through updates? I do it very often! Stories can be in picture format or a video or a combination. We see the trend accelerating in the year 2019 because so far around 400 million people view Instagram stories on a daily basis. If you are carrying out social media marketing then do not skip on stories as these form a bigger picture.
Are your videos sound dependent? You should be aware of the fact that in the social feeds the sound is off by default. Optimize your video so much that people can understand it by just viewing it. Just like the below video-
There has been an exponential growth in the importance of videos and that's why the social networking giant like Twitter released in-stream video ad product. If Twitter is accepting and making use of it then it must have been an important factor. Moreover, towards the end of the year 2018, Google announced that it would start making use of AI to show video snippets in search results. So, the importance of videos is not only restricted to social media but also search engines which make it an important factor to consider in 2019.
If you have been dealing with the clients to handle their Video marketing then you must be telling them that does not matter, you go for multiple platforms or just one, the same video goes over all the platforms. It is not something to rely upon in the year 2019 because your videos have to be platform specific if you want to succeed by means of your video.
72% of the users say that they prefer to know about any product or service by means of video rather the reading out content because it's quick and easy to grab. Posting video reviews by the clients and video product description would work in 2019. With more and more increase in acceptance of videos by users and marketing channels, it has become a powerful tool. There has also been a shift in effort required to produce, consume and share content. We think that it is quickly getting better.
Keywords would not be enough now!
You need to analyze the search intent before just showing up the pages filled with keywords to the users. Gone are those days, when you could make search engines fool by stuffing just the keywords in right density on to your pages, articles or blogs. Search engines such as Google now emphasizes more over the intent of the user. It has been categorized in the four parts and those are information, navigational, commercial and transactional.
Informational is all about the condition when the user wants information about anything like 'Ways to deal with heartbreak' or 'What are the precautions for the heart patients?' or anything else like this. You need to include such content over your pages that answers the questions of the users. Prefer to write scannable content as it would make the user stay and remain engaged in your content. Hence, you will be able to reduce the bounce rate.
Navigation search is all about the people who know the brand from which they have to make the purchase. They just type in your name in the search box and here the pages that most likely help user is your website homepage and any new update about your brand.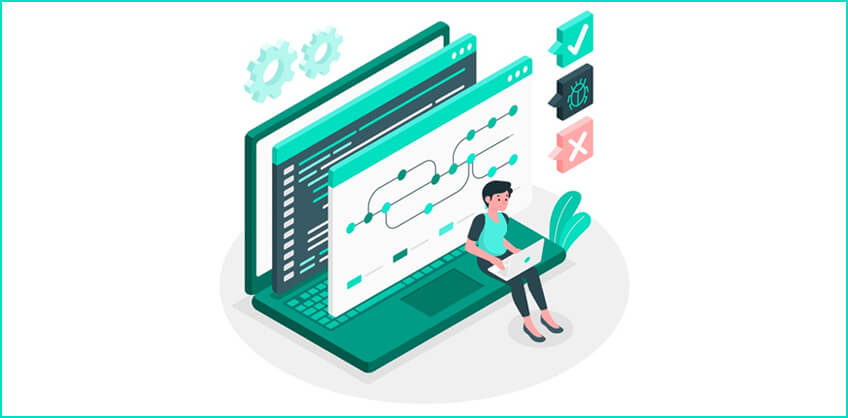 Commercial intent can be called a hybrid of informational and transactional search where the user has come to make a purchase but first he needs to read about the products/services. For example, he wants to get a website designed. Now, he will search for various website designing companies over Google. Google would come up with a number of results. He needs to get the service page here and not your home page so that he can quickly read about the kind of websites you design, the technology you suggest and more so that he can make the purchase.
Now comes, transactional search! The user has come up with a complete intent to purchase. Here, he will type the product name, you need to focus on your product pages at this time. Optimize the product title, description, use the high-quality image, show him the related product and this is how you have served the intent.
You basically have to focus upon whether or not, you are able to serve the user what he/she is looking for exactly. If the user has come on Google to search for website designing services and you take him to your homepage where all the services provided by you are listed then you are simply losing his interest.
Google keeps an eye on the user's as well as the site owner's intent. Since we have already told you that it is nuts behind serving a great user experience, then it will naturally give importance to the website who have the same intent.
Do not forget to write in the comment section about your thoughts on what is going to be the biggest factor that will impact SEO 2019.