Have you ever dealt with a big model having a plethora or categories? You must have been clueless on how to work on so many keywords at once. All the keywords are important because you have taken them out from various "so-reliable" keyword research tools. We are obsessed with the keywords and you need to have a look at the number of tools available out there including Google keywords planner, Ahref, Moz and many many more. One of the biggest flaws in today's marketing strategies is being a lot focussed on the keywords, competition and search volume.
Today, we will be focussing upon how user intent will play a crucial role in 2019 to carry out SEO. User intent that is also called as searcher intent User intent is basically the motive behind why the user wants to come to your website or the websites like yours. It is the reason why the user has made a search.
SEO used to be completely keyword-based
Earlier the SEO strategies used to be dependent upon just the keywords. The algorithms used to depend upon a simple formula. They were just focussing upon the density of keywords that match with the query. But when the SEO professionals started taking advantage of keyword stuffing, Google evolved its algorithm further. People just started including so many keywords on the web pages so as to make search engines find them and rank them. There were so many black hat techniques evolved with the time including hiding text, buying links and more.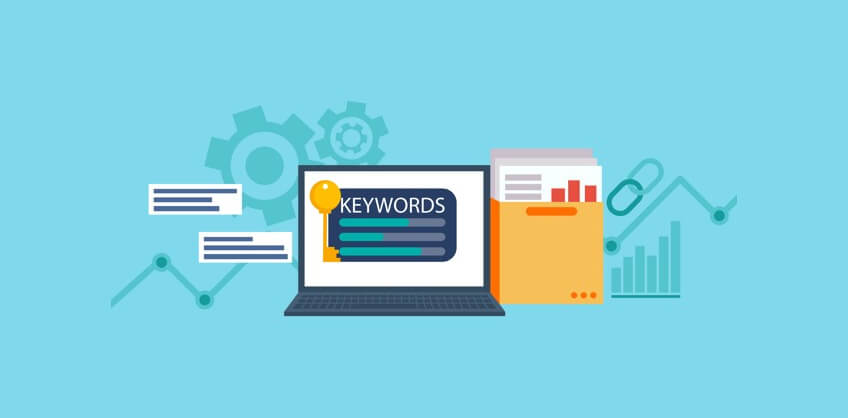 Now, Google is all about being user-friendly and it prefers the web pages that answer the user's questions most appropriately. It is no longer a game for bots, it's your task for the users. Search engines focus on the user and aspire to provide high-quality results in the quickest time.
The problem with search volume is that Google has removed the ability to evaluate the exact search volume and due to this, it is not right to completely rely on that. Also, it comes up with a wide range that it becomes difficult to know what is the exact volume.
Why is user intent important?
User intent tells you about what the user actually wants. When you start typing any query over Google, it gives you suggestions. Those are actually hints of what user generally asks. We have made ourselves dependent so much on the search volume. Rather than this, if we focus on guessing what user must be typing if he/she needs a particular product/service, then we can make better keywords.
Have a 1:1 match with the Search query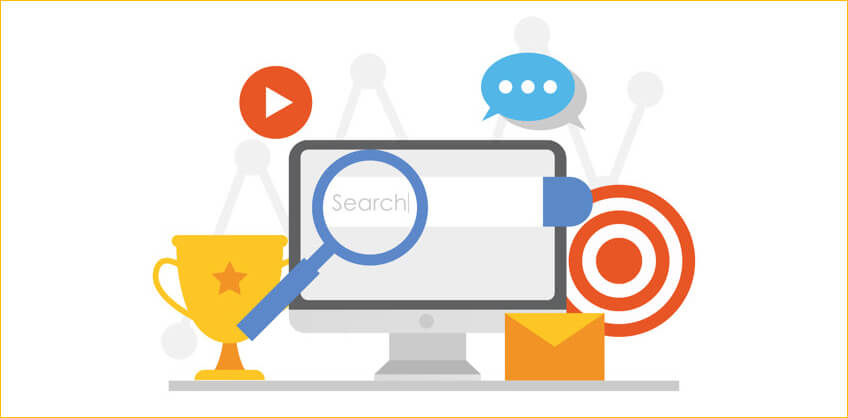 Let's suppose you are really hungry and want to eat Apple crumb pie. You want to see the recipe that quicks brings the dish in front of you. You will search for "Quick apple crumb pie recipe". You click on the first result of Google and quick bounce back because the preparation time was 2 hours. You visit the second link and there the preparation time is 25 minutes. That's what you wanted!
Now, the first page you visited should learn that if they have optimized the page for "Quick apple crumb pie recipe" then the user should really get quick recipes on the page.
Now, what is important in SEO? You must have heard of Dwell time, organic CTR or other things like that, Google has designed these factors to see whether you are able to satisfy users needs or not.
If you go to Google and search for Best headphones, it will show you mostly product pages but if you type in Headphone reviews, you will mostly get to see the pages telling you about the pros and cons of using various headphones.
This is the reason why user intent keeps that much importance. Google preferred to rank those pages which had a 1:1 match with the user's query. It just about bestowing the best user experience and you will automatically rank high, keeping other SEO factors in your checklist.
So the takeaway point is if you the user wants to buy the headphones then you should be taking him/her to the page where he/she can directly buy and if the user intent is information them you can take him to informational pages with a call to action to buy the same.
If you pick a keyword and want to write about it. First, type in on Google and see the trend that first 10 results follow. Are those product pages? Are those service pages? Are those listicle kinds of articles? What are they? If you are able to get the pattern then you consider that you have accomplished your motive. Write your article accordingly and like Google gave those pages a chance, it will also give you a chance to your content.
Never underestimate Google suggestions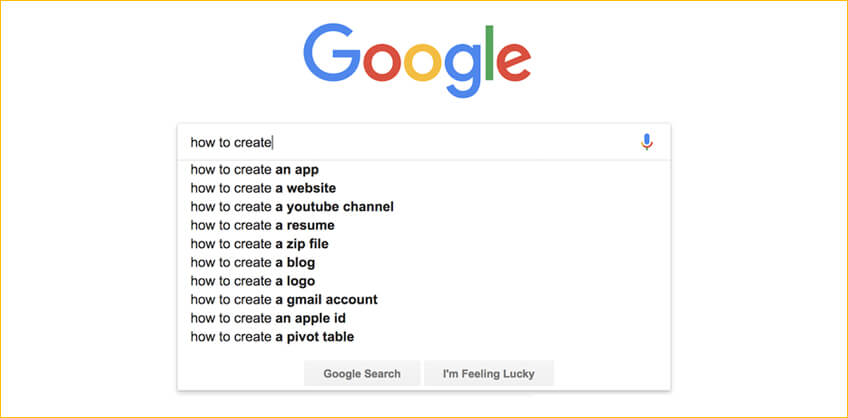 Google has a lot of ways to suggest the keywords related to your seed keywords. If you have ever typed a query with an informational intent, then you must have seen a section where Google tells you "People also ask". This is a gold mine for you. Additionally, at the end of the results of page 1 or any other page, there are related searches shown. Also, when you start entering any query, Google comes up with suggestions itself. These suggestions are nothing but keywords for you.
In your content, you can answer such queries and here is how you have made rich use of user intent in your SEO content.
Update old content
If you wrote content at the time when User intent was not given much of importance then you can consider updating that content as per the user's requirements. Suppose you had written down a post related to 'Hacks to make your Home Cozy in Winters', you just had a lot of suggestions to give and what you did- you just started running hands on your keyword and created a list of 150 hacks. You got a lot of likes, shares, and comments but when you looked at the ranking stats, the blog was not ranking well for the main keyword and that's when you got disappointed.
What's the catch? Make it user-friendly! Choose important 20 hacks from the list and remove the rest of the content. Now, if you will update it, the search engines might consider ranking you better.
Categorize your keywords according to the type of Search
Search intent has four major parts. Informational search intent means that the user has performed the search to get information about something like 'recipe to make pasta' or he/she must be searching for the 'hacks to keep the home cozy in winter'. It clearly means you need to include informational keywords in the content so as to serve user intent. Then, there is navigational search intent in which the user already knows which brand they would like to go for. Once, they type in your brand's name over Google, they should see all your related major pages such as Linkedin, Facebook profile, etc. Commercial search is the combination of informational and transactional search where the user has come for the search to see the information and then decide whether to go for the services or not. Transactional search means that the user has come with the complete intent to purchase the product.
Now categorization on the basis of search intent means that you should have the information related keywords for the informational search, transaction-related keywords on the pages from where the user can directly purchase your/services and more.
For example,
Informational: If you are selling out Branding services then for the information search like "What is the importance of good branding?", you need to land the user on your blog page telling the importance of branding. The keywords should be like "Importance of branding", "Benefits of good branding" etc.
Navigational: If the user wants to know about a particular company's reviews then you should land him to the client testimonial page or your reviews on business listings. The keywords should be like "10seos reviews", "10seos client testimonials" etc.
Commercial & Transactional: If the user wants to search for options to take branding services then take him to your service/product page and portfolio. You can do the same in the case Transactional search. Take the user directly to the page from where he/she can buy the products.
What to do for the searches with multiple intents?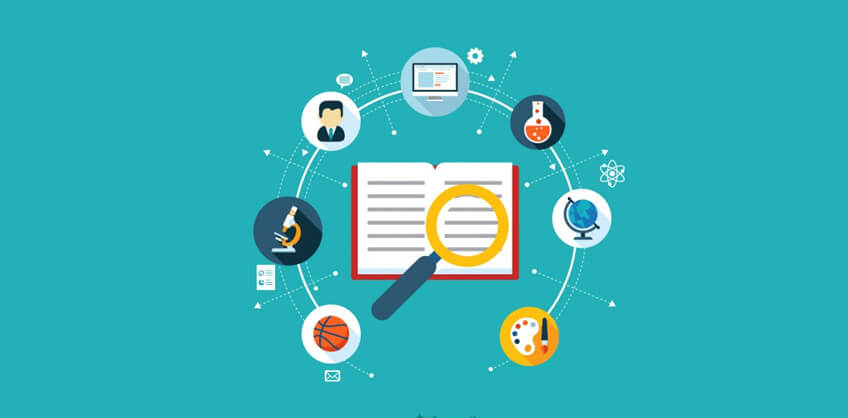 There can be searches with multiple intents, for example, Google has received a query " marketing automation". Now, it can be considered as a blend of information and commercial search intent because maybe the user wants to know the ways and trends of marketing automation or may be used wants to look for the options for marketing automation software. Hence the result pages would be containing a mixture of content including information and the product pages from where user can take the buying decision.
Identifying user intent is the need of the hour as search engines are becoming more and more advanced day after day. They are not only tracking your keywords, website speed, URLs but also putting their main focus on whether or not you are able to serve the people with what they actually want. If the user has come upon your web page to see How Pasta is made then you must not be telling him about the best Pasta shops in the city. He clearly wants to cook it at home. Though, you can bestow that information in addition to your main content.
It is not easy to guess what your potential customer wants to know. It has become very helpful now with the categorization of the search intent. The four pillars that are informational, navigational, commercial and transactional aid in letting us know that what keywords should we use on what page and which page is to be shown for particular user intent. Once you start coming in terms of what the user wants then you can work towards making an efficient content strategy and writing helpful and relevant copy.
To understand the kind of content users are hoping to see on your pages, you need to find out which queries bring traffic to your website. You can do this by visiting Google search console and selecting performance with a prior selection of queries. With this, you will be able to know whether you are serving the type of content to the users that they intend to or not. It is natural when you write something of user's interest, they will like and share your content which will, in turn, bring traffic to your website.
While serving for user intent, we would suggest you choose long tail keywords as those are easy and quick to rank. Also, if you work on such keywords, you will have the people on your website who were actually searching for something that you provide which increases your chances of conversion. There have been a number of studies conducted to understand the user intent and its importance. The solution is clear. You need to see the pattern in Google's search results. Google comes up with results like a search engineer and from there you can get an idea of what type of user intent should be served with what. Though it is still difficult for the SEO to deal with the ambiguous queries.
Leave your comment on how are you dealing with such kind of queries.