You might have heard a lot about Google algorithm, also known as a search engine algorithm. These are the guidelines of Google to rank websites which get so complicated at times that it often confuses even the SEO experts. Whenever any Google algorithm updates are introduced, SEO professionals have to revamp the website according to the changed rules. In earlier times, ranking a website was not as difficult as it is today. With the changing times, these Google search engine algorithms have evolved in a number of different ways. As surprising as it may sound, Google releases over 600 updates on an annual basis, but guess what? Most of them remain unannounced. Whenever there is a major change in the SEO algorithm, Google assigns it a name and shares it with the users. This affects the whole SEO world from the SEO company in Las Vegas to the best SEO company in Los Angeles which look for ways to make the most of such algorithms.
Are you intrigued to know about the major algorithm changes that have occurred in recent times? Well, here are some of them:
What Is Panda Algorithm?
Panda algorithm was introduced on 23rd February 2011. Its primary motive was to elevate the search engine ranks of superior-quality websites and degrade those websites which exhibit inferior quality. You'll be surprised to know that this Google algorithm for SEO was first launched without any specific name. Over a period of time, people started to address this algorithm as 'farmer update' because it had an influence on content farms. What exactly is a content farm? The websites which are indulged into an act of stealing data from other websites with an aim to securing a position on Google in respect of a number of various keywords. Panda SEO algorithm derives its name from Navneet Panda, one of the masterminds behind its creation. It was after four years of its launch that Panda was integrated into Google's core search engine algorithm. Google algorithm updates can be hard to comprehend, sometimes. Same is the case with Panda. Many SEO firms assumed that the guidelines that were mentioned here were setting its gaze on websites that followed awkward patterns of backlinks. But, surprisingly links do not hold immense significance in the Panda. This Google search algorithm lays more emphasis on the quality of the website. With the emergence of this new algorithm, many websites were influenced. Experts from the best SEO company in Las Vegas claim Panda to be a site-wide issue. That simply implies that it has the immense potential to downgrade particular web pages in the results of search engines. Not only this but Google tags the whole website as low-quality. In certain situations, Panda can influence a particular section of a website including a web blog or a specific subdomain of the website.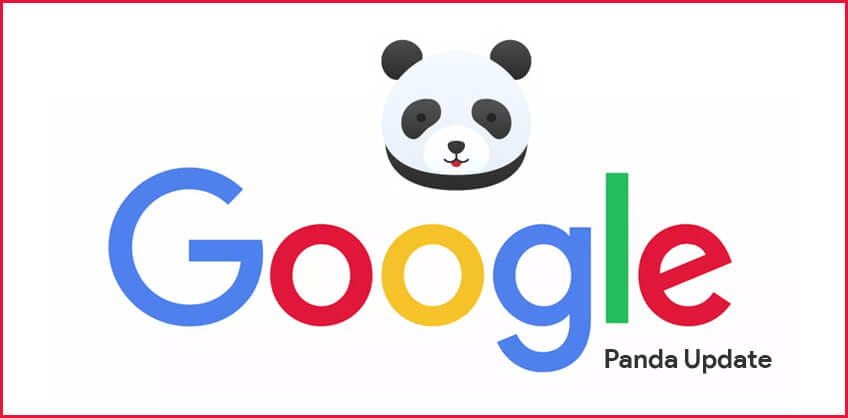 Of course, users followed this Google algorithm for SEO and boost the ranking of the site. However, here are some questions that you should raise yourself to ascertain the quality of your website.
Can you fully rely on the facts, figures, and information furnished in your article?

Is the article covers all the aspects of a specific topic or is it more like half-baked information?

Does your site have multiple articles with duplicate or closely similar content varying on the basis of keywords?

Think from the point of view of a customer and ask yourself would you able to share your personal details such as credit card details to your site?

Is your content appropriate in terms of grammar and spelling?

Have you taken into account the interests and tastes of users while drafting your content?

Is the content authentic and original considering the research and analysis?

Does your content add value in the search engines?

Have you exercised quality control in your article?

Does your content speak out loud every side of the story that you're narrating?

Does your content comprise of unnecessary ads that subside the main motive behind the content?

Is your content appealing? Does it give you a reason to come again to your website?

Will the article bring awareness about the products and services of your company?

Will the users gain something from the piece of content?

What is the impression that your content would create in the minds of readers?
And this checklist does not end any sooner. Although various SEO algorithms are specified by Google, there is no certainty about the parameters that the search engine adopts in ascertaining the on-site quality from the point of view of Panda. But one can take into account the above factors to determine the worth and quality of your website. In panda, more importance is given to developing a quality website that provides a better user experience
Here're a few factors that you cannot afford to overlook when it comes to Panda algorithm:
Less Content: Often web pages comprising of fewer words do not seem to be of much help. Suppose, your website is segregated into a number of web pages that are so short that they are confined to merely one or fewer sentences and all such pages are listed in the Google index. Do you know what will be its consequence? According to the Google SEO algorithm, the Panda might draw a conclusion that most of your indexed pages exhibit an inferior quality. Keep one thing in mind that the problem will take a bigger shape if a larger part of your site is of no great help to the users. You need to take care of such issues for safeguarding yourself from the consequences. Make sure you abide by all Google algorithm update to assure your website rank on the search engine.
Duplicate Content: Within the ambit of the Panda algorithm, duplicate content can act as a quality indicator of your website. If you think that Google cannot differentiate between original content and a copied one, then you're absolutely wrong. Suppose if you are using content from other websites as yours, and then be ready for the adverse outcomes. You can not fool the search engine algorithm as it has its eyes set on you. This is not all! Hosting similar content on your own website can also end up in plagiarism which is a serious offence. Let's take an example of an e-commerce website that offers a huge variety of products to its customers. Though every product of the site is featured on a different web page, these pages when clubbed together are identical to each other. Suppose if a product is available in 15 different colours and each shade has six different sizes, then imagine how many pages are designed? It's a total of 90 pages for products possessing similar characteristics. Now, think that you offer 5000 products through your website. To simplify it, it implies that you have a figure of almost half a million pages in the index of Google, when for you, merely 4000 pages are enough. Here, the ideal solution shall be a canonical tag to harmonize with the rules of the Google algorithm for SEO.
Low-Quality Content: Last but the most important factor of the Google search engine algorithm is quality. Whenever you are jotting down an article, ensure that it delivers the complete and the best information to Google and your users. You need to understand that blogging on a frequent basis is one thing and furnishing superior quality content is another. What is required is that you create unique and valuable content. Again, you cannot fool Google algorithm by integrating the targeted keywords into the headline of your page as suggested by the experts working in the best SEO company in Miami and SEO company in Atlanta. If you fail to generate a user engaging content, then it can be a hint of low-quality content according to the Panda algorithm.
Here's a Way to Recover From Your Panda Attack
Google updates the Panda Algorithm on a monthly basis. Earlier they used to reveal about the changing search engine algorithms but these days, they merely update you about the major changes. With every Google algorithm update, different perspectives are introduced towards every site on the web. If you have switched to modifications, such as eliminating thin as well as duplicate content after the consequences of Panda, then the algorithm may take notice of the improvements once it gets updated. For some websites, one or two changes according to the latest Google algorithm for SEO may not be enough to get a full-fledged glimpse of the improvements to your website because the search engine takes its own time to discover the modifications that you've integrated into your web pages. Look for the Google updates and keep pace with the changed policies to ascertain the quality of particular content. In 2014, Google came up with a significant update known as Panda 4.0. The outcome of Panda 4.0 was drastic. A number of websites could witness major changes pertaining to Panda. Here's another tip for you. You can recover from Panda Hit if you build your website in accordance with Panda. The more improvements, the better it will be for you!
What Is Penguin Algorithm?
This Google search engine penguin algorithm was launched on April 24, 2012. The primary aim of Penguin was to minimize the trust that search engines hold in default websites. The websites that developed suspicious backlinks with an aim to get undue advantage in the SERPs were in the eyes of Penguin algorithm. Certainly, the key emphasis of this SEO algorithm was on unnatural links but there were other parameters too that can adversely affect a website. There's no denying that links are one of the crucial aspects of a website.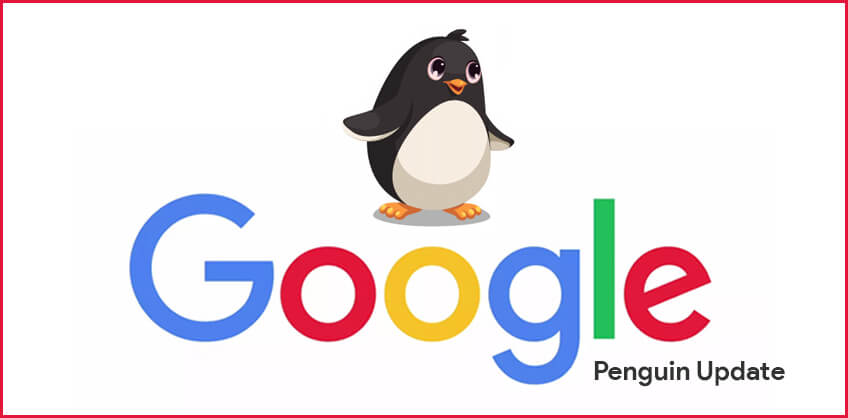 Let's Learn the Importance of Links:
To simplify the concept of links, let's think of links as a medium to build connections. For instance, if a website with a huge user base provides a link to your content or to your web, then it can end up being the easiest way to achieve SEO. Linking an authentic website to yours is a better alternative to procuring counts from anonymous websites. You might have heard about SEO attempting to gain a number of links probably from every source. Did you find an answer to your 'why' now?

Anchor text is yet another important aspect of Google algorithm updates. A message or a text that is underscored in a given link is called anchor text. You can use anchor texts to link with another website to drop a hint to search engines that searchers who're looking for the 'anchor text' are too searching for your website in the top results of the search engine. People often try to control this element of the Google search engine algorithm. But, it is not a hard nut to crack.

To simply put, let's take an example of office furniture suppliers in Dubai for whom you're working as an

SEO service provider

. Now, look at how people used to take control of this algorithm in the past times. If you were in their place, you would have developed some unnatural links and played smart enough by integrating anchor text within these links. Links used to comprise keywords, such as Dubai furnishing company, Furniture suppliers in Dubai, and Dubai furniture suppliers. Everyone knew back then that creating an authentic link from a popular online website is cool enough. But the new discovery was that developing substantial links from a not-so-good- websites actually bore fruits. So, you can easily predict what SEO's would do next? Of course, build links from easily accessible places like online public forums and directories.
There are a number of unknown factors that Penguin SEO algorithm addresses. But, we are pretty well aware of the fact that it primarily focuses on suspicious self-made links. To your surprise, Penguin is a site-wide algorithm. Do you know, what exactly it means? To simply put, this implies that if Google finds that a number of links that direct to your website are unreliable, then you may have to face adverse consequences such as the downfall of your website's ranking in the search engines. Google instantly loses trust in your overall website.
There has been significant destruction in websites by the hands of this Google algorithm for SEO.
Here's a Way to Recover From Your Penguin Attack
Penguin is a filter much like Panda. Here's a simple way to recover from Penguin Hit. Initially, you have to recognize the suspicious links that are directing the visitors to your website and then immediately eliminate the highlighted links. If you are unable to remove them, you can plead Google to exclude them with immediate effect. Wait for some time, you'll witness improvements to your website. Let the Penguin update or refresh, and see the magic! Your website will soar again in the search engine. Sometimes, your website might not recover instantly from the Penguin hit. However, just wait and you will see the results soon.
What Is Hummingbird?
Hummingbird was incepted on 26 September 2013. The objective of this SEO algorithm is to comprehend the query of a user in an effective way. Many people thought that this Google search engine algorithm was solely liable for the fluctuating rankings on the search engines. But it was actually the update in the Penguin exactly after the launch of Hummingbird algorithm, i.e. on 4th October 2013, that caused the downfall. According to the experts working in top 10 SEO companies in Los Angeles, if you visualize the whole guidelines as an engine of a motor vehicle, then Panda and Penguin are simply like inserting a new component into the vehicle engine. But, this new Google algorithm update was not yet another part of the engine. The SEO professionals in top 10 SEO companies in Los Angeles refer to it as an altogether different engine of the same motor vehicle. You'll be amazed to know that this new engine although works mostly on old components ( to be precise, Panda and Penguin) but that does not let it lose its essence. Let's try to understand this algorithm with the help of an example which was cited by the best SEO company in Los Angeles. If a user types 'Which is the best shopping place in Chicago?' This new Google algorithm for SEO figures out that by the term 'place' the user is actually looking for probably a shopping market or a shopping mall. Hummingbird identifies the user's intention and shows a list of shopping outlets/ shopping malls in Chicago. If I say that for a clearer and better understanding of a user's query, Google came up with Hummingbird Algorithm, I can't be more right! This was actually needed to make Google's voice search engine be heard more loudly.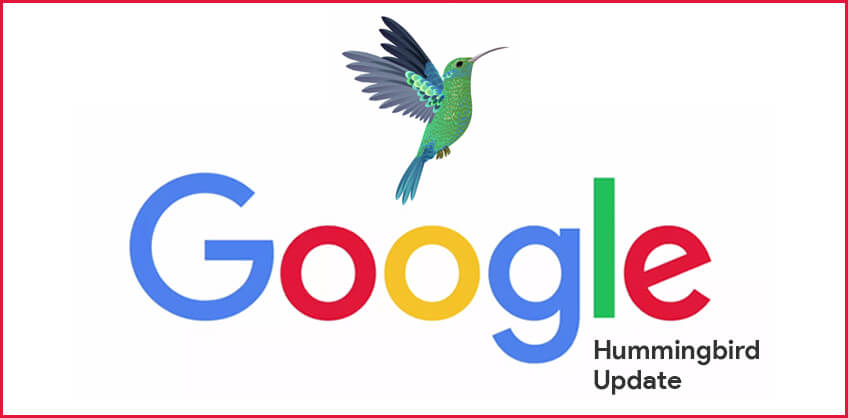 Here's a Way to Recover From Your Hummingbird Attack
Aren't we familiar with its answer? You need to emphasize on content creation that addresses the queries a user raises in the search engine bars. But, what most of us do? Attempt to get the highest ranking in the search engine based on a handful of targeted keywords. The ultimate purpose of Google behind frequent Google algorithm update, such as Panda, Penguin and Hummingbird is to give top-notch quality content to searchers. Here's a secret that I would like to share with you all. Generate content that quenches the curiosity of users, and you will be in the right direction. It will be better to learn sooner that Hummingbird is an altogether different concept from Panda and Penguin. In Panda and Penguin, you have the option to fix the content quality and unnatural links and include the modifications to your website but this is not the case in Hummingbird. It is a difficult task to re-secure the rankings in the search engine. Don't get disappointed. You can always attract new traffic to your website by adopting one or two ways that make your website complete in all aspects.
Hope, I was able to address your questions and curiosity! For any query related to Google SEO algorithm, feel free to connect with us!