Technology enables brands to connect with audiences on a personal level cost effectively at incredible scale. Facebook, Twitter, Snapchat or Instagram all provides customizable platforms to the businesses to reach their audience. However just because you have build your social media account doesn't mean that anyone is going to pay attention. This is particularly true for the Generation Z.
It seems that a lot of businesses aren't quite sure how to market to Generation Z, which is made up young adults between the ages of 13 and 19. Many marketers still assume that millennials and Generation Z can be catered into similar ways, but the two segments are actually very different.
Knowing how to deal with each demographic can help marketers better understand their future customers and create a platform that can persist even as the general population continues to change with the items.
So here are 3 tips for marketing to Gen Z on social media given by Los Angeles seo experts.
1. Shift marketing toward Instagram and Twitter
The younger members of the population are driving the big growth of the platforms that focus on mobile-first experiences - like Twitter or Instagram, causing a shift from traditional media to snackable media.
Whether it's news or entertainment can be experienced in few seconds or minutes, such as One Minute News, a quick scroll through Instagram or the exchange of 140-characters missives on Twitter.
This has completely changed the way you build marketing campaigns for these channels. Your content needs to get to the point faster and recognize the fast pace of life better than previous marketing generations.
It also has to target those mobile devices that are most likely to be in the hands of younger consumers. That means marketing needs to be a five-screen endeavor, including smartphones, tablets, computers, televisions, and now, even wearables.
Moreover, it needs to place a renewed emphasis on brevity. That means more short videos, more images, and more multimedia experiences that leverage multiple technologies together.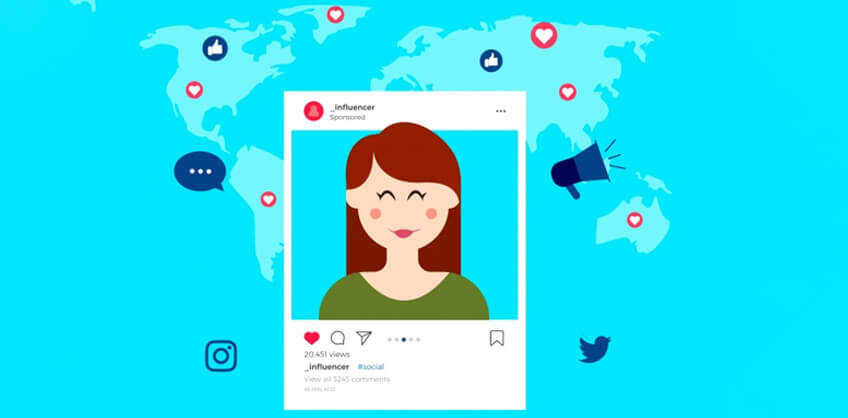 2. Adapt social campaigns for incognito media
The whole digital world now revolves around acquiring massive amounts of information about individual browsing, patterns of correspondence, shopping histories, and various other key identifying factors, and using it to sell products.
Perhaps more than any previous generation, Gen Z is immensely concerned about technologies that threaten their privacy, such as geolocation settings, analytics, trackers, and a host of other tools that marketers got comfortable with. With each generation, internet users are more likely to use ad blockers, proxies, incognito modes, virtual private networks, and apps that focus on security and privacy, like Signal, Secret, Snapchat.
What marketers need to understand is that consumers want to feel like people, rather than commodities. For this reason private, encrypted messaging apps are pulling in more mobile users. Brands like Coca-Cola, Disney, MTV, Pandora, and Hulu have already run advertising campaigns on the app. However, advertising on incognito apps is going to be the learning experience for most marketers.
To market to incognito audiences, brands need to discover a way to connect with users beyond a service or product. Gen Z does not want to see ads catering to who they should be, but to who they actually are, for this reason incognito apps appeal to users so much in the first place. This will mean re-learning how you approach advertising as marketers, and is likely to result in some truly innovative ad concepts.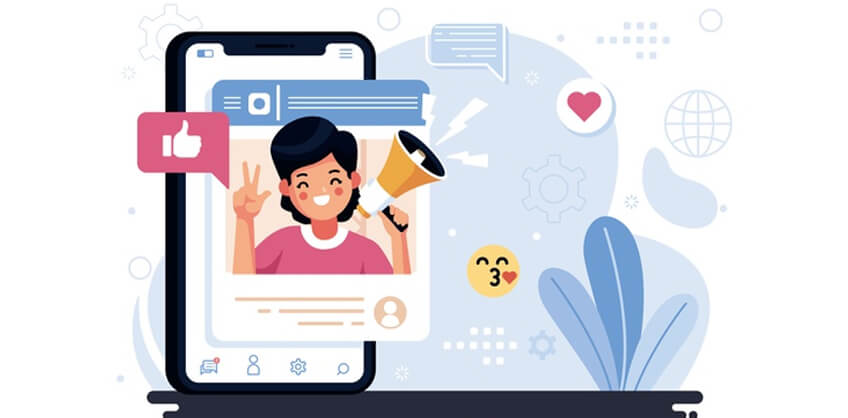 3. Develop social campaigns that can be understood instantly
More than any previous generation—even millennials—Generation Z is more likely to communicate primarily with still images, videos, and emoji.
Gen Z is more likely to expect and take advantage of instantaneous conversation than any other previous generations. Texting, whatever form it might take is now much more popular than email, snail mail, or just about any other medium.
Alongside this shift, and likely because of it, collective attention span has dropped. As per the Microsoft survey of media consumption, the average attention span has fallen to just 8 seconds. It means marketers needs to use images, words and symbols more efficiently than ever before.
Maybe the ultimate takeaway here is to stay aware of how one generation's values differ from the next. Generation Z, the so-called final generation is coming of age in a hugely different world than their parents or grandparents, and are radically different people.
For more help regarding this you can contact to Memphis seo experts.