In the end, you want people to stay on your website or you want them to buy your services. It's all about conversion.
You don't want to dissatisfy your customer. You don't want an increased bouncing rate. There are landing page optimization companies which can help you to improve the conversion rate.
So let's discuss CRO (conversion rate optimization).
What do I want as a businessman?
My website comes on the of the result.
High conversion rate.
Now you have to major things in front of you SEO and CRO but don't worry you can do together if you focus on points which I am going to mention. Though over the period, Search engine optimization has changed or has been changing continuously but the connection between CRO and SEO will always be same.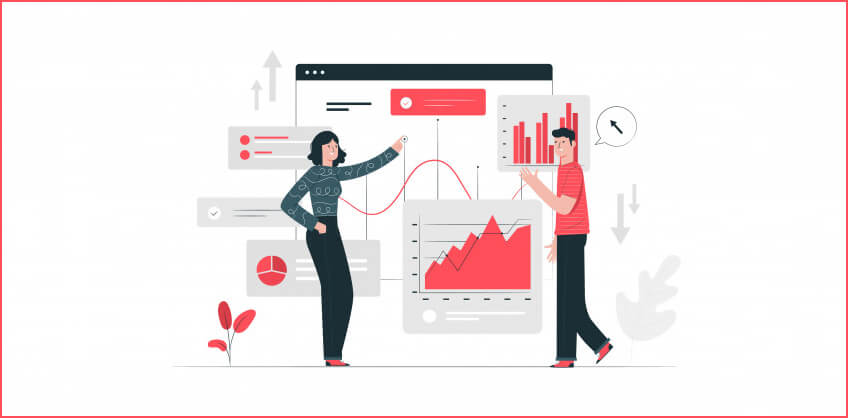 Almost 93% people go online if they have any query. So being present on the first page is very important.
It will give you more traffic if you are in top 3 ranks. Similarly, CRO helps you to increase the conversion rate.
If you don't have conversion rate then there is no meaning of getting traffic because You want your customers to buy the things.
So let's discuss Importance of CRO in SEO.
SEO helps to bring more traffic to your website. On the other hand, CRO helps to convert the traffic.
If you have generated more traffic with the help of SEO but you are not able to convert or satisfy your customers then that is bad for your business,
Or if you have a valuable service available but you aren't able to bring more traffic to your website that is also bad for your business.
So here are some points which are going to help both points equally.
Load time- if your page takes more time to load then it will affect your business by two ways. One, the user won't page till the page loads. Second, the user won't click further to purchase something. This will affect SEO and CRO equally. So try to decrease the load time.
Content value- if your content is copied or not interesting then your page has more chances to have a higher bouncing rate. So your content should be long and full of information. It will help Search engines to improve page rank. on the other hand, it will help to improve conversion rate.
Marketing techniques- Try to invest in influence marketing. Many people don't even know about it and a few who do, they don't focus on this point. Try to use social media for social marketing. There are many social media marketing companies which can help you in this field. Try to collaborate with those who have related and artistic field. Try to provide more offers to them. By this way, you can improve the traffic as well as the conversion rate.
Portray of topic- Try to keep one topic on your landing page. Some people try to put all their important data on the landing page but what happens actually that customer gets confused and end up leaving the website. This increases the bounce rate and Search engine degrades your ranking. So try to give one option at a time. One more thing, Put CTA at the end of the page. I know, we are here to sell our item but if we provide valuable content before the BUY option then it will positively affect your business.
Headlines- Craft of writing a title matters a lot. If the heading is attractive, people will click on it. If you don't have interesting heading then people ignore it. In a research, it is found that websites who have interesting headlines have 28% more chances to get traffic.
These are some points which tell you that how one can improve organic ranking as well as conversion rate.
Final words
The main aim of a business to earn more profit in any way. For that, you have to generate more traffic on your website.
Once you got the traffic, you need to convert it.
So SEO and CRO are equally important for your website. I have explained few points which can help your business to grow more. Users satisfaction can help you to move ahead. Just focus on these points. Hope, it will help you.