Earlier these days, we tried to found out the ways to list the new business on Insider pages and figured out that those guidelines have been changed! And nowadays, getting new listing has become quite tricky than before. But don't worry! 10seos has made this thing easy for you and helped you to get the coveted business listing for without any cost or for free.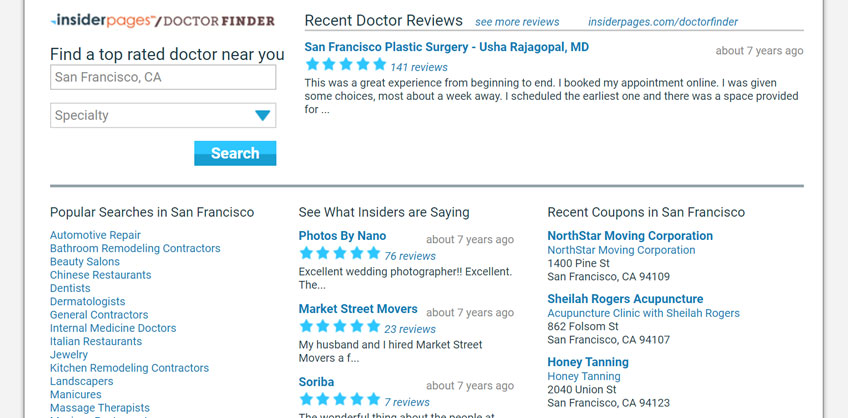 Most of the local business or small businesses, are looking forward that their sponsorship could make or break them by showing their online visibility as well as ratings. To ensure quality and higher traffic on your site, make sure that your business must indulge in high quality online listing to grab the attention of more and more users. This will also helps you to increase more page views along with the conversions as well as more profits. Online marketing is such a difficult task and that's what 10seos has made it easy for you. We have tried to gather various kind of marketing tools, from so many available one because among them few are the worthwhile, while another are merely the time waster. 10seos will help you to a great extent by showing you up the simple insight with the easiest solutions to carry out your business marketing plan effectively. Usually most of the members get the detailed planned to carry out the personalised plans so that you could optimize your site effectively. Insiderpages.com is nothing but merely a directory, which helps you to search for the local listing as well as reviews. The site let the users to look forward for the services or any businesses either by the name, category or even location. Owner of the business could get the complete control over their listings by keeping an eye on the comments as well as customer insights.
See what insiders pages have to say,
"If your are not being able to search for your business on the insider pages business listing, and wished to add your business profile over the site, you will have to work with the data provider, which is Info USA. They allow you to make use of the Express Update service, so that you could update your data along with adding your new business."
How could you submit your new business to Insider page?
Now you could not directly submit your new business, you simply have to create your account over the data provider, Info USA, and need to make use of the Express update services. However, 10seos has gathered here detailed steps to help you out without including any cost.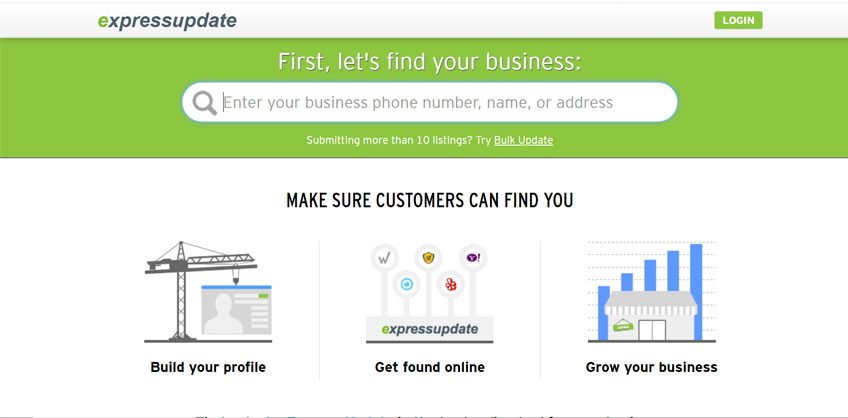 Your primary step is to head to expressupdate.com and simply you need to type the name of your business into the search box at the top of that page. This step will allow you to know that your whether or not your business has been listed out there. And if in case, you figure out that your business already reside there, you could start checking the frequently asked questions and answers to know how can you claim your business? And if in case you don't find to be listed there, continue to the step mentioned below.

Move forward to the submission page over the express update. This service has been provided by the USA and has been made available for free of cost. They offer only those kind of services which you can claim that are being protected by the pay wall, but fortunately, the offers the initial submission for listing is completely free of cost

Try to input as many information related to your business as you can. To list your business over the insider page, express feature service will require to have the physical address of your business along with the category of your business, such as automotive, drinking, retail and many more.

In addition with this, you will also have to provide the express update with more information related to you such as, who you are in relation with to whom you want to add in the business. Also, offer them with the affiliation like owner or CEO, along with your contact number so that they can stay in connect with you whenever required.

Once you finish creating your account, you will have to wait for the 30 days.

Once, your business gets added over the insider pages add business successfully, then you can make amendments in that, such as adding image, or revert back to the customers and many another, and all at free of cost.

At last, you have successfully manage to submit your site over the insider page and heartiest congratulations to you for that victory! Now you will be able to get closer to achieve the local relevance in your area, and also, now you could be able to control your presence over the web effectively.