Link building has been the most reliable and consistent factor since the beginning of the SEO for improving search engine rankings. Getting the rules of link building in a wrong way can result in frustrating consequences. We are in 2016, still there exist some weird, crazy myths which you definitely need to ignore while building link building strategy for your website.
This is a terrible idea as Domain authority is a machine learning system introduced by Moz that takes and looks at all the parameters. For a broad set of keyword It builds the best correlation it can against Google's rankings. It does not take into account whether it is a quality website that is going to give better editorial links, that Google is likely to count, which is going to give you great ranking ability, that are going to send good traffic to you. Yes it is known fact that link from 80-90 DA website is highly authoritative while link from DA 10-20 will not add much value, but new websites that have just come or sites that have very few links or local links, is just fine. If the sites are of high quality that give out links editorially and they link to other good places, you shouldn't worry or fret that just because their low DA, they're going to provide no value or low value or hurt you. None of those things are the case. You should look closely at the sites to decide whether to get a link or not. Working with a seo company in Bangalore should help in getting more quality links.

It's been talked a lot about low-quality directories, seo focused directories, paid directories that is considered not at all good for getting links. Google has also penalized such directories and the sites linking to those directories. However, lots of link lists, directories or resource lists are of great quality and getting links from these can add value to your site authority. You need to understand the difference between seo directories, paid link directories and sites which provide a list of good, authentic sites as its a resource, having links from such resources would be a great achievement.
Yes its true that getting links too fast by practicing black hat seo techniques, Google will surely take a closer look at your link profile and link practices, would penalise you for getting paid and spam links for your website. But, if you are getting links at fast pace without practicing any grey hat seo, the way defined under Google guidelines, there nothing wrong in that. So until you are getting links from good, authentic places you don't have to worry about its pace.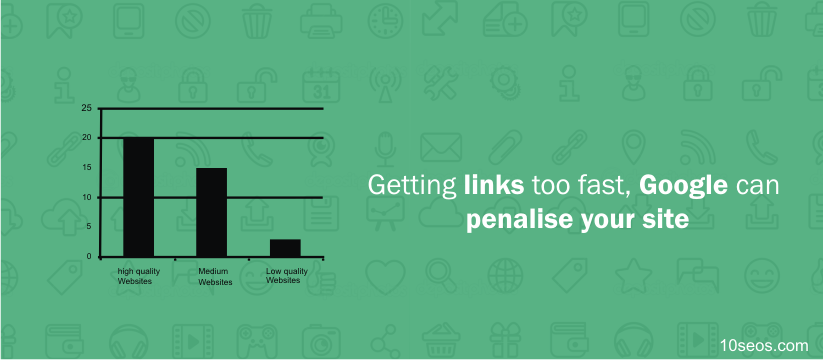 "Diversity of linking domains is an important metric" this thought has been rooted in such a way that we assume that a site with links from unique domains tends to have higher ranking. Let's say you have got a link from "Smashed Magazine", next time if you have an opportunity to get a link would you say no? Getting links from such a highly authorized sites more than once has no harm,infact it would drive more traffic and high quality visits to your site. You should not stop your linking efforts for such high quality sites.
The idea is if site 'A' has linked to site 'B' then it should be relevant and have some real reason to get link otherwise Google will not consider that link. But if a link is editorial coming from high -quality place then there is no reason to leave that place. Google Bot will probably count that link well. In fact many times getting such editorial links from places which has nothing to do with your website is very helpful. Most of your competitors are not able to acquire such links. These links are mostly editorial links or natural links which will definitely going to benefit you. You can get help from best seo company in Bangalore to get such editorial links.