Get ready to boost your Email marketing. Normally, people continuously send emails to their clients but the response rate is quite low. Yes, best email marketing service can increase the response rate.
If you are consistent in sending emails but the response rate is 2-3% then you are at right place. Today we are going to discuss the importance email marketing and I will explain few points why everyone gets frustrated and leave this in the middle. There are chances that you can increase your response rate up to 35%.
First, if you want sincere replies then you have to work on your service quality. You have to be sincere and genuine in your work then only you will able to get more clients.
I have seen people who have increased response rate but won't able to maintain it because of the poor quality of the service.
In email marketing, small-small things matter a lot. Just focus on your core client and create a healthy relationship with them.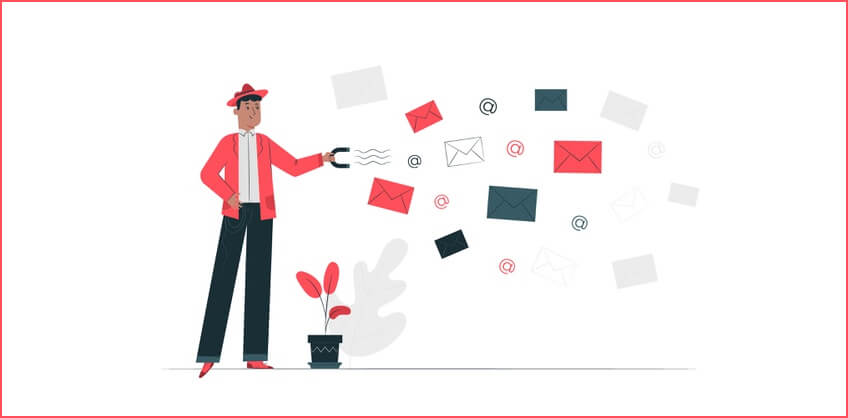 Even there are many marketing techniques but email marketing stands apart from all of that and provides a large number of customers.
Remove all the negativity from your mind.

Daily give 30 minutes and send 2 emails.
Now without any delay let's dive into the important points which can help you to improve the response rate.
To the point- first, make the opening gesture politely then directly come to the point. No need to utter bullshit or to tell unnecessary details. This is the area where almost 80% people click the back button.
So try to be on point.
Your heading should be interesting and engaging.
Keep your opening brief and simple.
If you will focus on these points then you can engage people to at least read your email. Everyone wants to know what is for them in it. So just provide the core information. So without any delay, come to the point and deliver your service.
Every brand can create and send similar emails. The thing which can help you to improve response rate is Empathy. When your customer will feel comfortable then only he will purchase your product.

Mobile look- some of you might send the email with long headings but 90% of people out there use their phone to open the email. So when they get an email, they see first 2 words of the heading and the first line of your message underneath that.
Normally, we type the name of the customer and greet them politely so the customer might feel uninterested and ended up leaving the page. You definitely don't want that. So the first line should be informative so when users read it on mobile, they get attracted. SEO experts can easily pull the market in this segment.
So give some time to choose the keywords. Keywords attract people more and It will help your response rate to increase.



Grammar is important- Once users start to read the email, the only thing can distract them is, Grammatical mistakes.
Don't be silly in this area. People will judge you on the basis of your mail. If that is not up to the mark then forget about your business. So try to use proper punctuations and if you are weak in that area then there are many free software available in the market which can help you to improve your grammar.

CTA and Sweet note ending- If you have written a well-balanced email and you end it absurdly then it will affect your entire mail.
Call-to-action is an important part where everyone will finally get convinced with your service. So try to end it properly.
Try to put 'Thank you' instead of thanks and any other words. Stay professional until the end.


So this was it 4 important points to boost email marketing. These are the key points of top mobile marketing companies. If you haven't implemented it yet, start now.
UP to You
Every company tries to do their best. So what freshness you can give to your customers. They might get 1000 of emails per day. So where do you stand? For that, you have to work. Try to send only limited emails to them so they don't get irritated. You can send them offers and discounts to allure them. In the whole blog, I have mentioned that you can raise your response rate. So stay positive. Good luck!!