Marketers screw everything up and that is one big reason why as a marketer you should stop selling SEO services. Marketers need to understand that SERPs have changed and the old-fashioned ways do not work anymore. Google gives a lot of importance to relevance and surfaces the search results that are best suited to the user, so it is not possible to rank for whatever keywords we desire.
Example 1:
When you will search for the term "best headphones", the search results that will be surfaced by Google on the very first page will not include even a single product page. They all will be the pages about different good headphones, their price comparison, pros, and cons. But why does Google do that? Because as a user, we always prefer better results that are relevant and informative. Rather than popping up any particular brand's page on the very first page, what Google surfaced is relevant because it provides us product comparison, reviews and much more.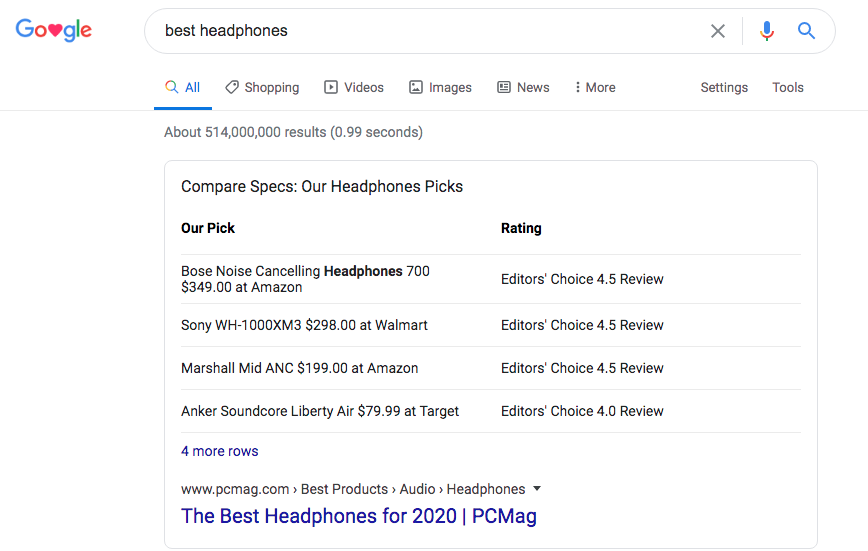 Example 2:
Search for "Restaurants in Seattle" and you will get your desired search results. But what did you notice? The search results above the fold are just tied to those review aggregators but underneath, not a single result on the first page will be a restaurant's website. In fact, the results will be packed with listicles of best restaurants, reviews, user ratings, and articles. As a user, you will also prefer to read reviews of a dozen restaurants first rather than getting directed to a particular one.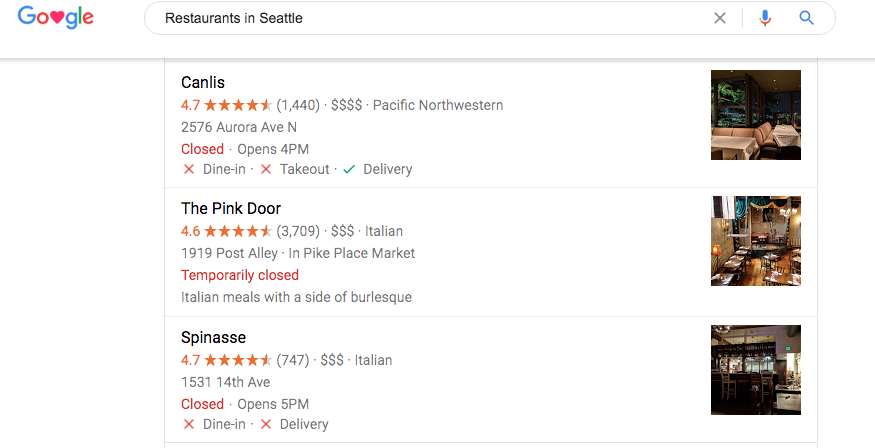 And, you will come across many similar examples where not even a single search result on the first page will be a website. Either they are review aggregators or websites that review and rate the products or services.
So, you might ask, what's happening?
There are 2 things:
#1: Google has got a lot of data and they are making use of it
Google indeed understands what users want to see and surface results by analyzing the massive amount of data, it has got. Users love the power of their choice so they love it more when they are presented with a list from which they pick after checking the reviews and comparative data rather than the company that features websites that make it to the top of the organic results on the search engine results page.
#2: Users are moving into the "pay-to-play" era with Google
Now Google is heading towards the "pay-to-play" era just like Facebook did not much long ago. Back in 2014, almost 90% of Google's revenue was from advertising and its major source i.e. digital display ad is already failing for Facebook has already pulled ahead of Google in the U.S. display ad spend as per the ad exchanger report of 2014.
Google is clear: If the brands want to sell directly through Google's platform, they need to pay for it. For instance, if you will search the term "Plumbers in Bay Area", you will notice a number of paid local listings above the fold. This means the search results are going to have a major impact on the local search.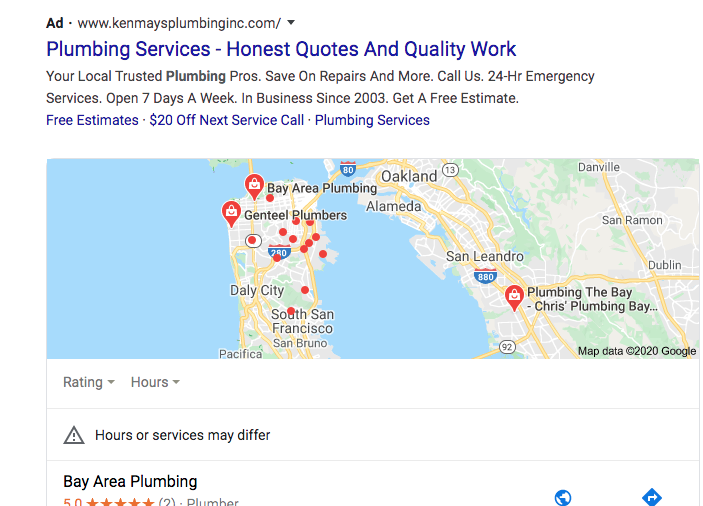 Is SEO dead?
No. SEO is not dead and until people will stop using Google search, SEO will keep on thriving. So, lets recap:
The money/buyer or purchase-intent keywords are:
Influenced/Dominated by the giants that 99% of the world cannot outrank

Returning less specific product pages and more articles/posts along with other forms of content

Triggering review aggregator sites, knowledge graphs, and more user-focused results.
So, there is a serious need to re-evaluate and reanalyze the landscape as the chances of ranking the products or services on the very first page of Google for these purchase-intent keywords are limited.
If you as a business owner want to capture the traffic, you need to do three main things:
Pay for the ads: This is pretty much straightforward and there is no second thought about it. As a business owner, you should use paid search as a remarketing technique. When you are ready to capture the traffic from all across the web and when those people are willing to buy (by using those money keywords), your SEO company should use these highly-targeted paid ads to get you more business.
Create valuable and user-focused content: If you go back to the 1st example above, you will notice that the search results that are surfaced are dominated by valuable content that offers ratings, reviews and price comparison for various types of headphones.
So, considering the current scenario where the user-focused and relevant content gets higher ranking, it is highly recommended to follow the same path. Creating a piece of content that Google, as well as the users, want to see in their search results and consider valuable, is the key to create a buzz, get those shares on the social media and earn those high-quality links from websites that have higher authority on the web. Content is the best option if you wish to battle against those giants and secure a position in the top search results.
Optimize your website for the web: People and SEO Services often forget that it is Search Engine Optimization and not, Google Optimization. Yelp, Facebook, Twitter, Quora, Pinterest, and YouTube ...all of these platforms are search engines in their own way. They all offer their own unique benefits to the users and in turn, users no more just turn to Google or bypass it while looking for things. Users use these specific platforms/sites/search engines because each one of these is built in order to handle exactly what a user is looking for.
So, it is no longer optimizing for Google, it is about optimizing your website and make your presence optimized all across the web.
So, all it boils down to understanding your targeted audience and where specifically they spend their time, you can attack those sites or platforms and build a strong organic presence.
If you have an eCommerce store or company, you should record your presence on all the major platforms where your customers are( including Pinterest)

If you are big-ticket B2B services, you need to be on platforms like LinkedIn and SlideShare in order to connect with those C-Suite executives searching for information.
and the list goes on and on…
To conclude, as Google is getting smarter, we too need to get wiser and think out of the box while approaching marketing now. That certainly doesn't mean that you and your SEO company need to search for ways to beat the search engines and their algorithms, instead use them to your advantage.