Today's economy is all about social proof.
User-generated content is a one way to display why your brand matters. Moreover, email combined with UGC provides ecommerce businesses chance to connect with consumers and generate revenue.
It was found that the user-generated content in email sees a 43% increase in click-through rates and a 2-3X conversion rates. Visualization and authenticity drive the consumer's desires to purchase say New York SEO experts.
Let's explore how you can integrate UGC into your next email campaign.
Earn credibility
Integrity remains the keystone in the business sector. If you can't prove that your company has the respect and the trust of your customers, the market is likely to question your influence and services.
For this reason, social proof is an essential and effective tool for building that confidence. Having others speak on your behalf means people are willing to endorse for your brand's quality. It shows potential customers, that your business deserves their attention.
Email is the best practice to showcase your UGC. This communication channel can give a perception to your subscribers on how your company can serve their needs.
In research, it was found that 77% of consumers prefer email as marketing communication medium, as they can read messages anytime and anywhere, unlike a phone call.
User-generated content let users see real-life testimonials about your products. For example, you can share selfies or pictures of your customers using your products and also encourage others to participate with the opportunity to be featured in the next email campaign.
You can earn extra credibility of your customers by publishing the first name of the individual beside the UGC or you can link the person's social media account to his/her photo. This will assure your subscribers that your highlighting real people in your emails.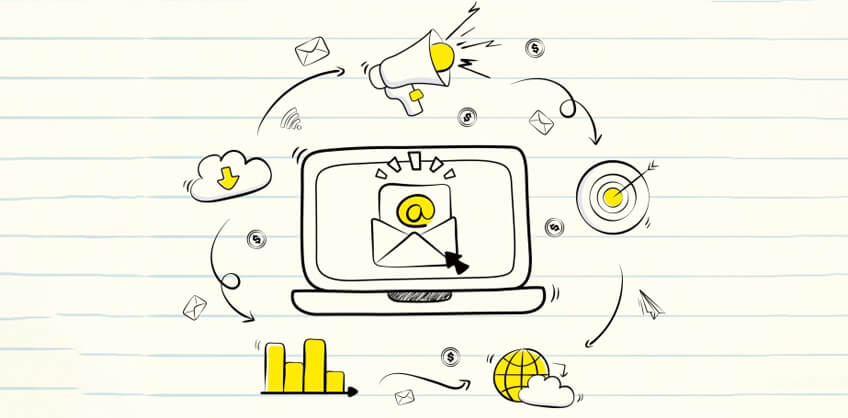 Create Commerce
Your ultimate goal is to bring sales to your company. And your team's marketing efforts must possess a connection to revenue, if not , you are at risk losing sight to your business goals.
20% of marketers say that their business' primary revenue source is linked directly to email operations, as reported by Sales force marketing Cloud. Email is much more than just informing the subscribers for the latest product release or sending the occasional thank you note.
Use emails to connect your UGC to the sales funnel. For instance, consumers in the awareness stage may benefit from the content that displays multiple products that you offer to your interested buyers.
On the other hand, if you see your consumers are ready to buy add call to action to your UGC that leads directly to your product pages.
Alternatively, you can tie your sales to a prominent charity. Studies reveal that at least 65% of millennials have purchased a product that supports a cause.
It is possible to attach user-generated content to your sales strategy. Experiment with different options to discover what works for your business.
Host Contests
You have recognized the benefits of UGC combined with email. But how can you inspire consumers to actually create it?
Hosting contests and giveaways is a simple tactic to obtain UGC and spread the word about your brand. People want a chance to really engage with your business culture.
Discuss with your team and decide what type of campaign you want to run? What will be the theme of the campaign and how will your consumers enter into the contest?
Also, be specific on what type of UGC is acceptable. Some prefer photos featuring their products while others prefer text describing their services. Focus on how the customers experience your brand instead of emphasizing on your products.
Think about the alluring prices that will be suitable for your participants that will give your subscribers an extra push to submit content.
As always, check with your legal department when planning for contests. You need consumer permission to use content, and it's important that you adhere to all your local laws.
Make submitting UGC a fun-filled experience. It's time to host your very own contest.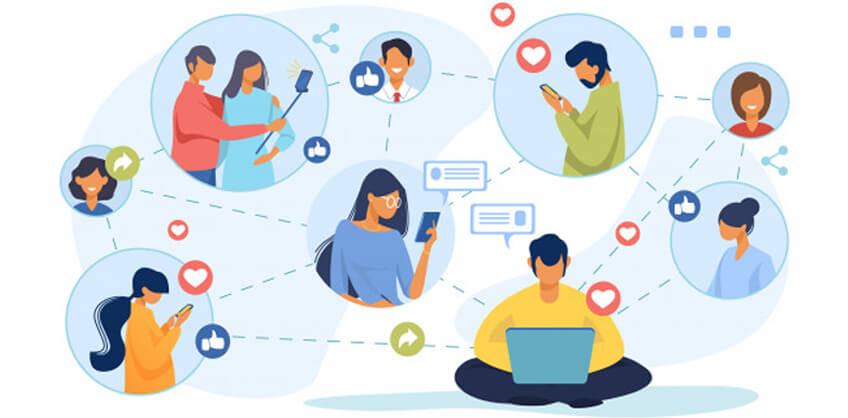 Build Community
The power of UGC lies in its capability to raise the voices of your consumers.
Over a couple of decades ago, companies controlled how they crafted messaging around their brands. But now, customers can post content, positive or negative, based on their experiences.
Your business can help narrate UGC by building a community of advocates. These brand ambassadors have engaged individuals who echo your company culture and speak highly of your brand amongst their peers.
With email, you can talk directly with consumers and build fellowship through customer anecdotes. Your subscribers receive a personal view of how others interact with your brand.
Try UGC & Email Together
Leverage user-generated content to build that trust with your email subscribers. Depict your brand's uniqueness and build real consumer connections.
Add customer testimonials to your emails to earn credibility. Host contests to excite consumers about submitting their content. And link UGC to your sales funnel to generate revenue to your bottom line.
Consult New York SEO Companies, for further guidance and leverage the benefits of their expertise in the field of online marketing.