The advent of artificial intelligence has opened new windows so that marketers can make a impactful decision. Artificial intelligence is here in the present and will also stay for future as well. The early adopters of AI in the world of SEO and content marketing is already ahead of the competition due to implementing artificial intelligence.
What is artificial intelligence?
Artificial intelligence has taken hold of our lives by number of ways. In search marketing, after google introduced RankBrain in 2015, search marketers started understanding the potential of AI and its subsequent usage as well. Artificial intelligence as defined by many experts from industry is a science of making the machine perform task that requires human intelligence. This is substitute of human intelligence where computer programs are develops data based decision and perform task that are normally conducted by humans. Machine learning is also part of artificial intelligence a step further that algorithms are programmed to learn and improve without anu human data inputs.
St louis SEO agency experts suggest that machine learning is present all around us and has been part of the life of people from many years. The best example for SEOs are based on voice enabled technology that are extensively used in mobile queries for more than 20% in all searches. People are more and more dependent on AI and MI keeping in mind the amount of convenience that it offers and make the life of people much more simpler.
Let us discuss some of the insights of AI:
1. Data driven insight
The process of marketing is a labour intensive procedure that requires the marketers to research and dig into the details of data to get the better picture for making adequate business decision. While digging data is one hell of a task in itself, 80% of data in the world are unstructured for example-video, text, image, blog content etc. For taking right decision, it is important to make the data in a structured format.
Conducting the whole process in a manner that brings data for better business results requires a series of planning, discipline and technology. Including AI and MI learning system which use historical and real time data, SEO and content marketers can optimally strategize in advance what kind of content can perform well within the targeted audience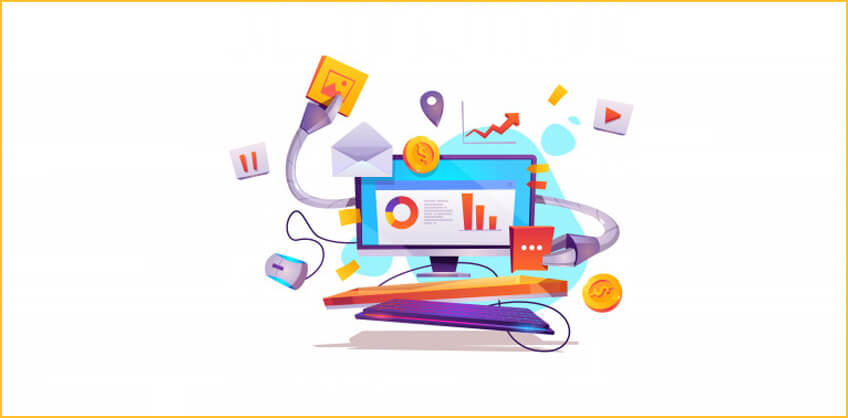 The insight obtained from AI and MI can be used in many ways to get the best content marketing and search marketing practice in two ways:
Professionals from SEO services San Diego explains that targeting any demand requires an understanding of the targeted audience. The insight obtained from AI can help marketers decide on which channel and what content type consumers are searching for. Data driven insight into consumers demand sets a path of success for marketers with content marketing strategy specially for targeted audience. The intent data offers in-the moment context of where the customers wants to go and what they want to buy. Organic search data is a highly crucial raw material that can help you analyse consumers pattern and new market opportunities.
When it comes to providing a good customer experience, AI and MI has no other match. The rich data insight can help in creating content and present people with choices at the right time based on their past preferences. This is stage where having a deep rooted learning insight can help.
Deep learning is the next generation of machine learning that deals with massive sets of data. These data are combined with recognizable capabilities that help in automatically taking decision, find out relevant pattern and give accurate insight to drive SEO and content marketing strategy. Deep learning is particularly helpful where the data is huge and the shifts are dynamic. It allows you identify pattern and trends in a real time manner. These data can be readily picked by SEO and content experts to turn these understandings in to a win win situation.
2. Machine learning and automation
Getting smart insight to understand the potential needs of the audience from automation gives SEO and content marketers a boom to scale up their efforts and enhance the work efficiency as well. Speeds holds a very crucial element for getting way ahead of the competitors and automation is the one which helps in achieving this goal. Automation help marketers to work on the recommendations made much faster than never before, get your content in front of the targeted audience before the competition and make sure to optimize the content before it is live.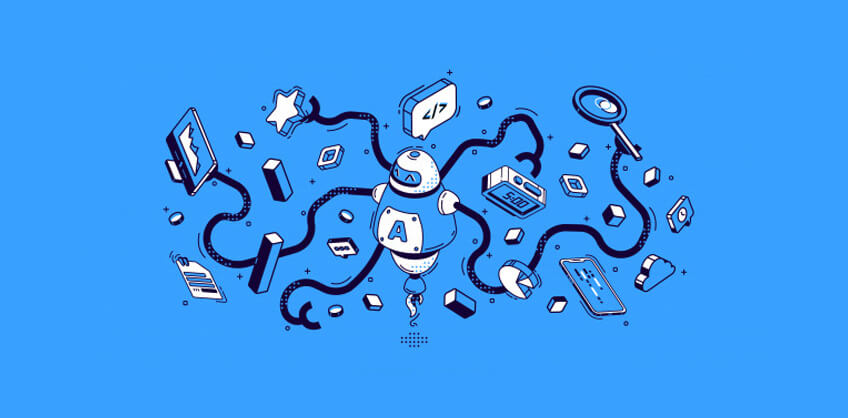 Automation has given marketers the power to explore more, get results in less and execute them quickly as well. With the help of automation, routine SEO and content task can be easily implemented with minimalistic efforts and allow marketers to focus on high impact activity and accomplish the goal set.
Conclusion
The future is really bright! The combination of AI,MI and deep learning will transform the way SEO and content marketing operates with the help of using data driven insight and provide the marketers with that needed edge to create impactful content marketing strategy. Now marketers can freely understand the complex and rapid changes which are beyond the understanding of human brain like search algorithm change, evolution of layout of SERPs etc.
AI will improve the agility of marketers to adapt to changes in the market and then create necessary changes in their strategies as well. It captures the attention of the users which create a optimized customer experience. This way the concept of AI, MI and deep learning is highly relevant and improves the marketing metrics of the marketers significantly.