Checking Google keywords ranking is essential for any blogger as it helps them rank better in Google search results. But what keywords are exactly? Keywords are basically the queries which users type in their web browser's search bar to get internet results. The more a word, or a keyword, netizens use, the better "keywords ranking" it gets.
Keywords have always been an important part of on-Page SEO, as Google always takes keyword seriously. Keywords help search engine crawlers understand what a webpage is about. So before writing an intriguing, informational, and in-depth blog, make sure that you have the right information on keywords and keywords ranking. And then try weaving your blog around those keywords to make sure that your amazing content reaches enough people.
But, you might ask, from where one can check Google Keywords Ranking? So, In order to get the right set of keywords to write your next blog around, here are the top 7 websites that are truly dominating the keywords search landscape:
1. SEMrush
2. Google Position Checker
3. SERP's Keyword Rank Checker
4. AccuRanker
5. Ahrefs
6. SERPWatcher
7. SEOCentro Rank Checker
Read More: The Ultimate Guide to Using Google Voice Search
1. SEMrush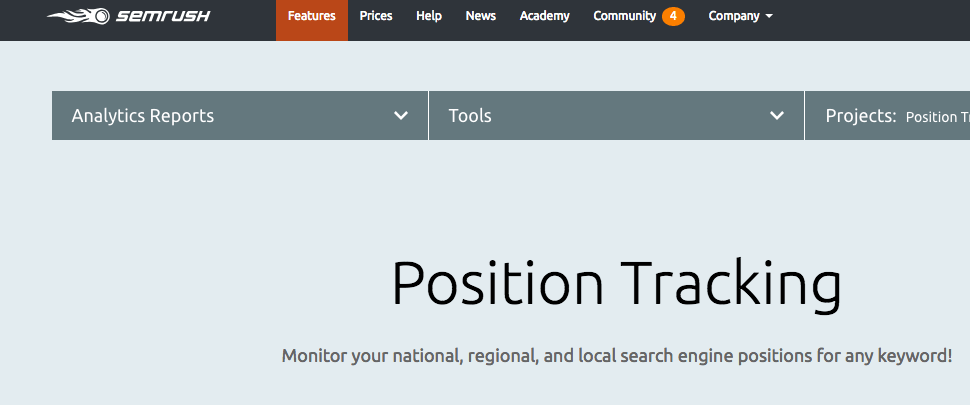 SEMrush is one of the best keyword tracking tools. To use SEMrush is as easy as pasting your blog's link, or individual page link, in SEMrush search bar. And this simple act will give you an entire domain overview of what keywords you rank for, your organic search progress, paid search progress, etc. You can also choose to see what keywords your competitors rank for, along with their entire domain overview.
Other than keyword search, SEMrush also offers backlink analysis, site audit, on-page SEO checker, brand monitoring, etc.
2. Google Position Checker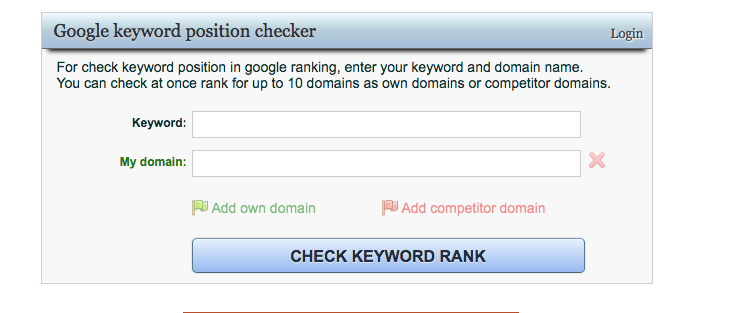 Google Position Checker by SearchEngineGenie is 100% free to use keyword ranking checker tool. All you have to do is simply paste your domain name in the search bar, along with the keyword that you wish to check your domain's ranking for in the bar below. And finally, select the region (country). And Voila! SearchEngineGenie also offers a plethora of other SEO tools like backlink checker, Yahoo position checker, Bing position checker.
Read More: How Much Do Users Trust Their Google Search Results
3. SERP's Keyword Rank Checker

SERP's Keyword Rank Checker is as precise as any keyword tool can get. Not only its "One keyword at a time" version is free, but it also allows you to choose between Google and Yahoo. Keyword rank checker also provides you with the option of running the keyword test for your website's mobile and desktop versions too. It also has a premium daily ranking software version, with a free 30-day trial.
4. AccuRanker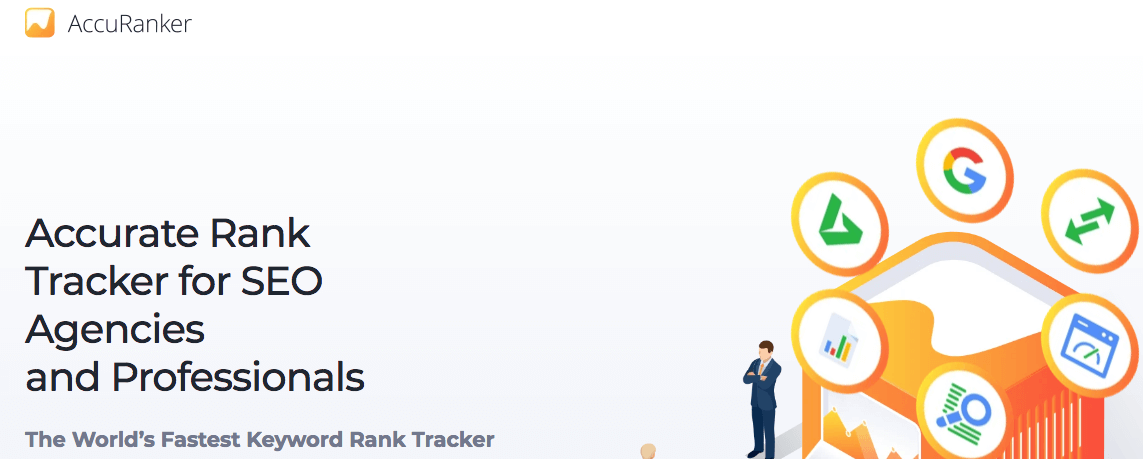 AcuuRanker is the go-to tool for many SEO agencies and professionals. Not only it provides you with the option of keyword rank tracking for Binge and Google, but it also helps you develop SEO reports. But the best part about AccuRanker is its speed and easy integration with third-party tools like Google Analytics, Adobe Analytics, HubSpot, Databox, etc.
Read More: Importance of SEO-Friendly URL for Website
5. Ahrefs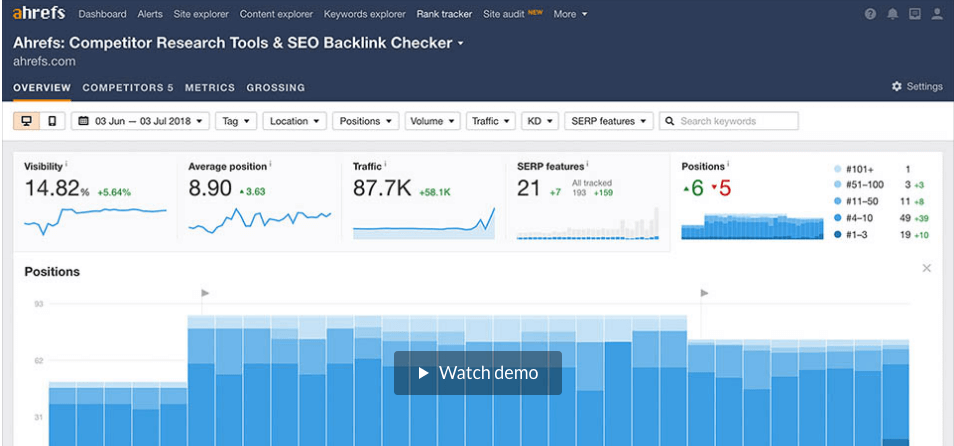 Ahrefs is a well-known toolset for SEO analysis and backlinks. Trusted by the likes of Adobe, Netflix, Pinterest, eBay, and other great ones, Ahrefs helps you in keywords search, backlinks search, competitive analysis, and rank tracking. Ahrefs may be your go-to option if you are thinking to take your SEO to the next level.
6. SERPWatcher

With the success of their other amazing products like KWfinder, SERPWatcher, and LinkMiner, Mongols came up with this amazing keyword ranking tool, SERPWatcher. SERPWatcher lets you run a quick keyword search along with getting interactive daily reports and localized results.
Read More: 5 MAINTENANCE TIPS FOR TECHNICAL SEO CHECKLIST
7. SEOCentro Rank Checker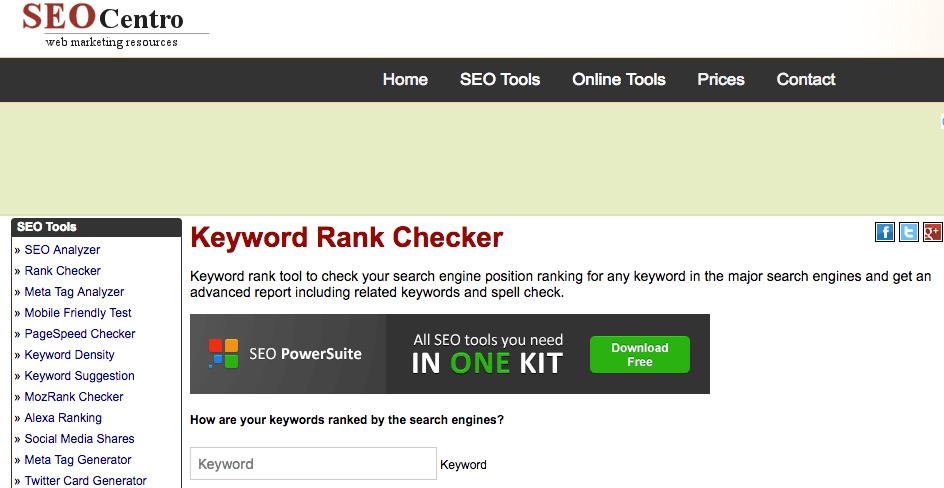 With a long list of servers located in various countries, SEOCentro's keyword ranking program provides you with the most in-depth results for the keywords that you rank for. Other than keyword rank checker, the website also offers SEO analyzer, mobile test, keyword density checker, etc.

Read More: HOW TO GET TRAINING AND MARKETING ADVICE FROM GOOGLE
The Final (Key)Words
These 7 keyword rank checkers are not the only ones on the internet, but they sure are the best ones. And if you are thinking of revamping your SEO and keyword strategy to get more out of your marketing investments, then these tools can really help you obtain the desired results.