Search Engine Optimization, a word that has gained immense popularity in the past few years and has become an integral part of digital marketing. Many business owners and entrepreneurs are investing heavily in this area to ensure that their brand gets maximum visibility on search engines and attract more users. But the big question is how to achieve that. You can develop an impressive website with powerful content, imparting information about the product and service, posting regularly on the site, and whatnots. In spite of having all the essential elements and excellent portfolio to flaunt your skills and achievements, you might not get the desired results. Why? Because your efforts are not enough. You have missed one significant point and that is optimizing your website for search engines. Google judge the quality of a site based on several factors, including keywords, sitemaps, alt tags, and more. Simply understanding the terminologies won't take you far, you have to get familiar with what SEO is and how it works.
SEO is the continuous process to drive traffic to your site and improving its ranking on online search results, such as Google, Bing and Yahoo. It is done by improving the quality of content, keeping track of competitor's strategies, understanding Google algorithm, upgrading the site, and more. The higher your site will appear in the result, the more visitors you will get on your page. According to various studies, the links on the first page of Google get more than 90% of traffic while the subsequent ones share just 5% or even less than that. Considering the fierce competition, every company is trying to figure out the shortest way possible to reach on top of the SERPs. They are looking for a magic wand that can tell them the secrets to optimize their site and improve Google ranking instantly. Well, sorry to disappoint you but there is no such magical spell. If someone claims to give you quick results, then do not trust him. You need constant upgrading, dedication, and resources to attain your desired results and keep pace with changing Google algorithm.
We might not give you a magic button but have listed a few tips to boost your visibility and take you to the top of search engine result page. Here we go:
Keyword Research
Instead of finding how you can attract your audience to your page, you need to determine how they can reach your site. When users search for a specific query and mention it on the search box of Google, the search engine displays all the relevant results containing the answer to that query. Therefore, you first need to identify those terms that are relevant to your page and can bring the target audience to your web page. This will help you determine what information your target audience is seeking, what motivates them, what their preferences are, their lifecycle, personas, buying behaviour, etc. According to these points, you can create your content and offer them what they want.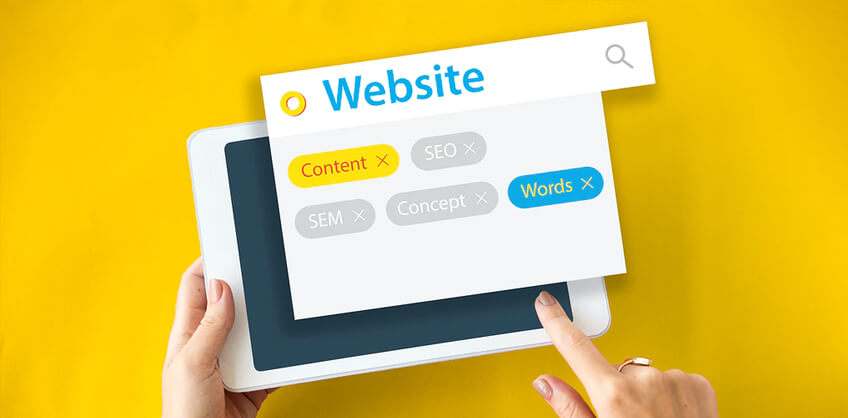 There are several tools like Google Keyword Planner that suggest the appropriate keywords. Log in to your Google account.
Go to Google Keyword Planner.
Click 'Search for new Keyword and ad group ideas' on the dashboard.
Mention your primary keywords.
Click the 'keyword' tab and you will see the related keywords and search volume for the month.
That's it. Now you have all the required information on your screen.
You can also spy on your competitors and observe their techniques that are garnering positive results for them. Remember to target low-ranked keywords more as it will be easier for you to cope with the competition and mark your presence.
Competitor Analysis
If your competitors are ranked higher than you in search results, then they are definitely doing something right that you are not following. It's time that you evaluate their strategies and figure out what is working in their favour and how you can get the same results. They must be doing something that Google likes and you need to find that out. We understand that every brand is different and each needs to follow its unique technique. Having said that, we also believe that some SEO methods are universal. There are chances that you have missed a significant point or have taken a wrong step, thereby not getting the expected results.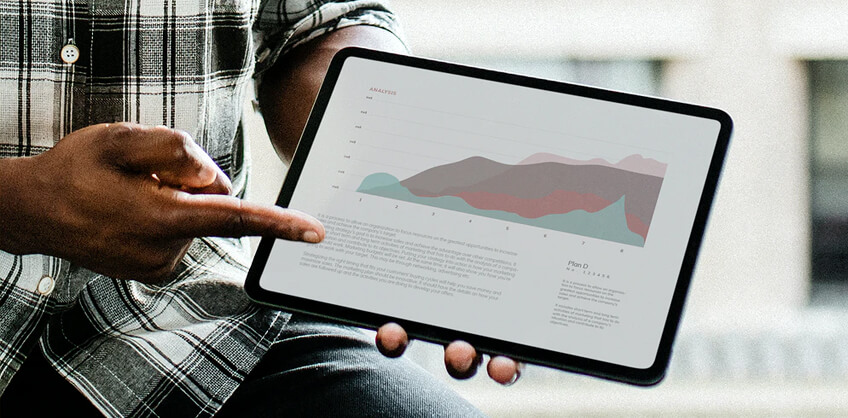 In this quest of yours, one significant tool that can help you is Google Keyword Planner that lists all the targeted keywords and gives you an exact estimation of targeted keywords by competitors. Search for the keywords in your niche and find hidden phrases and terms to improve your ranking.
You can also keep an eye on their digital marketing techniques and how you can use them for your benefits.
MetaData
Metadata is the information about what your content is. It tells the users what details you are providing in your write-up and what they will learn after reading your blog. It mainly consists of two parts: Meta Title and Meta description.
Meta Title is a short description of your content that is displayed at the top of your window browser. You must use relevant keywords in the title to make sure that Google identifies your page as a result of a specific query.
Meta Description is comparatively a bit longer description of what your audience must expect from your content. The motive is to encourage people to read the write-up. It cannot be longer than 160 characters and must have two sentences with relevant keywords included. It is necessary for search engines to use it and they can change it according to the content on the page. However, it is always a better option to give an appropriate description.
Quality Content
A lot has been said about content and how to write optimized blogs and posts that can drive more traffic to the website. However, still, people are ignoring the importance of quality content and focusing more on keyword stuffing and writing irrelevant information that simply revolves around the keywords and phrases. Of course, using relevant words and long-term keywords is important in content as it helps Google identify your post and list it as a result of a particular query, you need to pay attention to the information you are providing. Moreover, keyword placement is also a tricky task that needs expertise and experience in the field. Do not go overboard with the keywords as Google can penalize you or spam your website. FYI, Google spiders are capable enough to ignore stuffing, so be careful.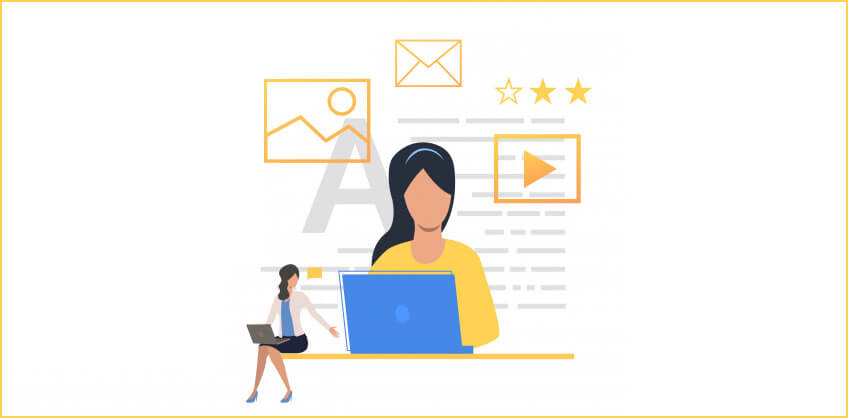 Another thing that you must take into consideration is the length of your content. Make sure it is around 2000 - 2500 words so that it contains all the required details and facts that users are looking for. This doesn't imply that you add unnecessary details and information or simply repeat the statements. There must be everything that users are looking for and that can entice them to avail your service. It should be easy to read, include pictures, videos & other media files, and have an interactive approach so that readers can connect to it and bounce rate is reduced.
URL Optimization
Your URL is the first thing that Google determines to identify your site and rank it on the page. Therefore, it is essential to make it easy for search engines to read and for spiders to search. Keep your URL short to enhance the user experience and make it relevant to your brand and subject. Do not forget the keywords and categorise the different pages through it.
Link Building
This is the process of linking other websites to your page, thereby generating referral traffic to your site and improving its visibility. Of course, finding a website that is trusted and authoritative is a tough row to hoe but once you are able to identify such pages, it will work in your benefit. It helps Google analyze whether the site has quality information or not. The more links your site has, the higher our Google ranking will be.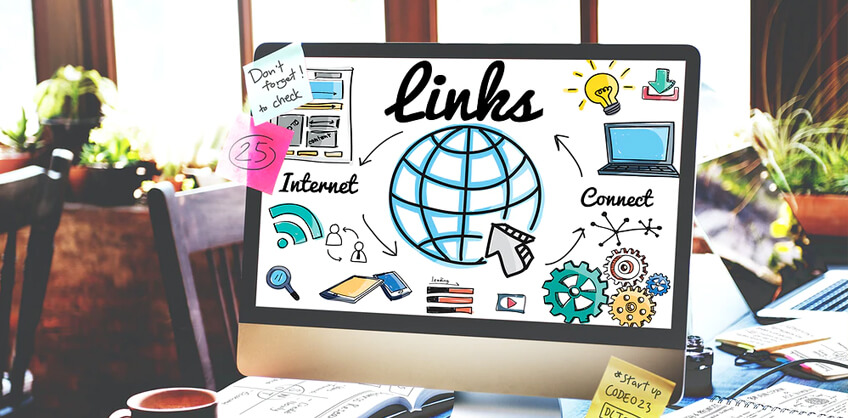 There are broadly two ways to build links. One is the right way while other is the wrong one. For long-term visibility and results, it is better to adopt the organic and natural link building method. Here, you earn links rather than buying or you achieve them via some manipulative tactics. Of course, it is a time-consuming process and it is difficult to identify reliable and good websites. However, some authoritative and renowned sites can have a huge impact on your ranking.
As Google algorithm is evolving, it is moving closer to spamming the websites that are adopting inappropriate techniques. For long-term results and effective outcomes, it is better to get a complete overview of digital marketing and follow tips that are authentic and result-oriented. Rest assured that you will dominate your industry and reach the new heights of success.