The world of e-commerce, the brands find it difficult to make their own space online. This is why they feel the need for a strong SEO strategy to build a brand amongst the potential audiences. SEO has always played a very important role in helping companies building their brand awareness. It is your best friend in many ways. You just have to discover the ideal ways to increase company brand awareness through SEO. Gone are the days when digital marketers would hardly consider SEO strategies. Now they need a comprehensive SEO strategy to perform the brand building of the business. The top 10 SEO agencies use such SEO strategies which should change depending on your target market and demographic area.
Apart from just giving valuable information to the users, google ensure that the business websites have a strong online presence. SEO tactics and techniques followed by best SEO Companies are not enough until and unless you don't have a trustworthy and authoritative brand online. Once your online brand presence gets better, the other problems will get resolved automatically. In order to get better ranking in search engines and organic search results, SEO and great branding should create the base of your SEO and marketing strategy. Be the favorite brand of your customers by following these simple steps to build brand awareness in the market.
What is branding?
The process of creating a clear and unique image of your product or company among the audiences, so that they recognize your brand is known as "Branding". This marketing practice helps a product to get differentiated from other products or services. Branding helps in building a crisp and clean representation of your business and your imagination behind it.
Effective SEO Tactics To Build Brand Awareness
All the top 10 SEO Agencies apply these tactics in their businesses. Check them out!
1. Link Building:
To increase the recognition and acknowledgment of a brand, best SEO Companies use tactics such as broken link building, creating infographics or actively engage in social media communities. Link building helps in building brand awareness. One of the biggest goals of link building is to gain a bigger audience as well as brand building. Also, branding and SEO both benefit organically.
2. Branding Content:
One of the greatest ways to build a brand is by performing 'Content marketing'. Branded content is content that involves articles, videos, podcasts, etc. and doesn't include traditional advertising. The top 10 SEO Agencies aim of branding content to drive customers' real engagement and grab their attention. To write an SEO related content, the best SEO Companies shall focus on the following factors such as:
Proper Keyword Research and Presentation

Adding Meta Tags and Meta Title

Relevant Links

Fresh Content
Several best SEO Companies have their main focus on content optimization to allow a business to achieve success.
3. Organize Branded Keywords:
Stick to the motto- "A focused brand is a successful brand". Getting a large number of branded searches can help the search engine ranking of your business increase. If you increase your branded search volume, Google will automatically associate your brand with such keywords.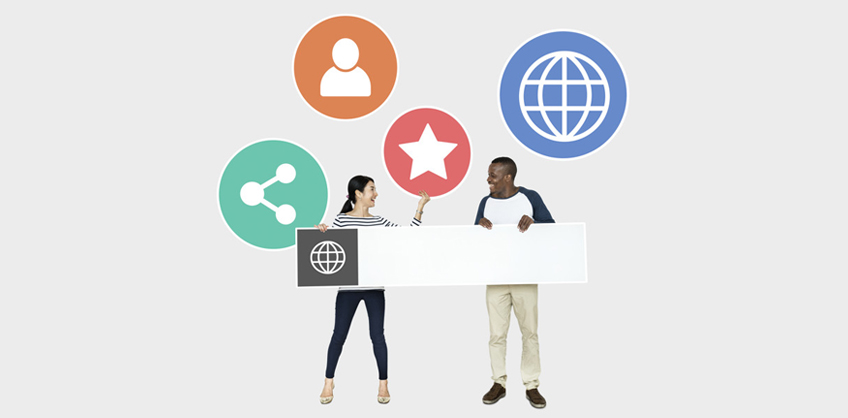 4. Apply Local SEO:
Local SEO services play a huge role in helping the companies to appear in the top local results. It requires the use of particular keywords to achieve higher rankings in search engines. The best SEO Companies use keywords that are most searched and are more prone to receiving likes from individuals around a particular area. The different parts of a local SEO are keyword research, content, links, and on-page technical SEO. The traffic on the various social media platforms of your business can be increased with these methods of local SEO. With the help of local SEO, the top 10 SEO agencies try to satisfy the hyper-personalized online experiences of modern consumers. Adding more to your information, around 46% of search queries on Google are based on local searches.
5. Target Niche Audiences:
In this digital age, brands now have the power to interact with their consumer base online. Targeting niche audiences help you build your brand by tapering the keywords to a particular segment. This works so perfectly with a small business where the target audience is local. There are better chances to interact with your existing customers.
6. Promote Brand Image:
Most importantly, brand building is controlling your brand image and if you successfully do that it will help you increase your profits. SEO helps in doing the same, and for that, you need to match your keyword strategy with your brand strategy SEO. Take the help of SEO to be the source of your brand shaping.
Significance Of Branding For Business
There are several reasons showing why branding is important for your business.
1. Helps You Get Recognition:
Branding basically helps your business or products/services to get recognized by the people. Without branding, customers will not be able to know you and it will eventually let your business be a failure.
2. Helps In Developing Brand Loyalty:
When customers stick to your brand instead of looking for other brands, then this is called 'Brand loyalty'. In simple, when customers choose you and you over your competitors. It can only be achieved with the help of branding.
3. Helps In Increasing Business Value:
Every business aims to taste a higher business value which can only be achieved by a strongly established brand.
4. Helps In Achieving New Customers:
There's no doubt in saying that if you do the branding of your business properly, you'll surely achieve new customers. Good branding make a positive impression of the company amongst consumers, and they are likely to trust your company. Word of mouth is also a branding technique to gain the trust of customers.
5. Improves Employee's Satisfaction:
When an employee works for a strongly branded company and truly stands behind the brand, they will be more satisfied with their job and have a higher degree of pride in the work that they do. Working for a brand that is reputable and help in high regard amongst the public makes working for that company more enjoyable and fulfilling. Having a branded office, which can often help employees feel more satisfied and have a sense of belonging to the company, can be achieved by using promotional merchandise for your desktop.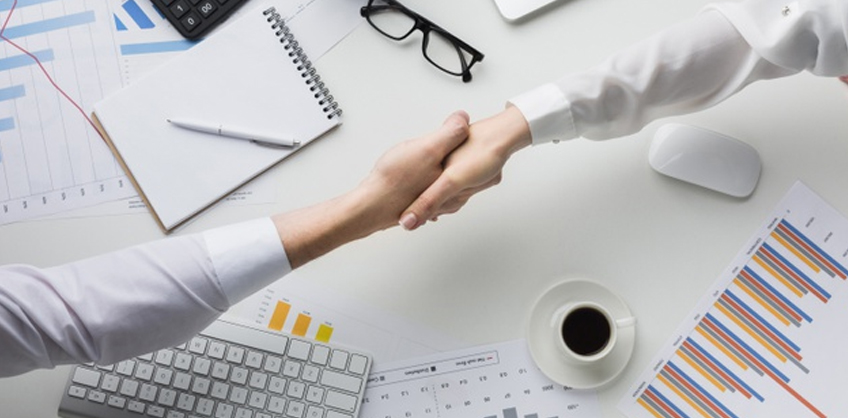 6. Creates Trust Within The Marketplace:
Branding helps your company build trust with consumers, potential clients, industry experts and makes the public feel as though they can trust your company. Top 10 SEO Agencies make flawless SEO strategies to help your business gain popularity.