When it comes to effective SEO strategy, quality content and inbound links play the major role. If you write an article and post it to your blog or website, then definitely you want to drive as much as traffic as possible. But do you know that other pages of your website can contribute in valuing your new blog post, how? Let's discuss in detail!
Have you tried internal linking? Internal linking is the most overlooked aspect in SEO, for which some of the bloggers follows wrong criteria. Further, we have elaborated all the required information about internal linking like what is internal linking, why should we use internal linking and how to implement internal linking.
What is internal linking?
Internal linking is an art of SEO or it is a process to link one post with another, which will help to increase the value of a blog. Internal linking is believed as one of the characteristics which keep the user engage to the website. It establishes a connection between two web pages by using hyperlinks while provides relevant information to the user.
According to Google's ranking guidelines, the web pages which are linked to internal pages ranks well and brings huge traffic to the website, if it is applied properly to the internal linking strategy.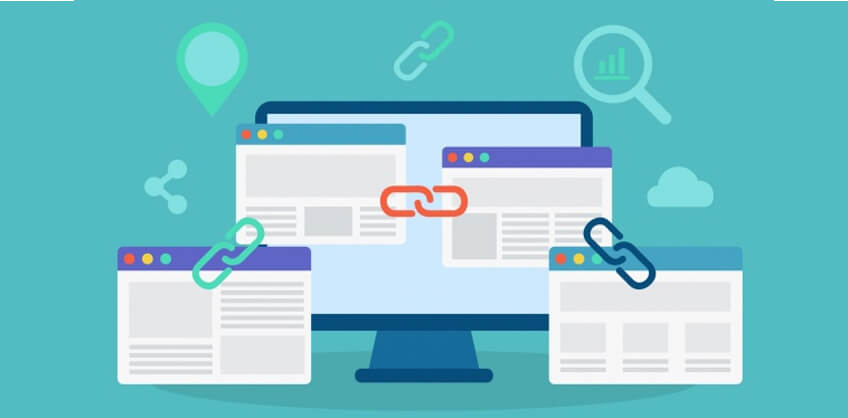 Why should we use Internal Linking?
If you implement effective internal linking to your web pages then it can create a full list of benefits for your website. Proper ranking in the search results, increasing value of the page are some of the advantages of applying internal linking on the website. Further, you will find more benefits of this effective SEO practice.
Internal Linking Provides Relevant Information to Search Engines & Readers
By applying internal linking to your web pages, you provide more relevant information to the readers that increase their interest towards your website. Alongside, the search engine crawlers also get to know about the related posts, while making increment in the credibility of a site.
Internal Linking Contributes in Proper Navigation
A web page integrated with internal links offers better access to other pages embedded internally. The visitor can easily navigate through other web pages with these internal links.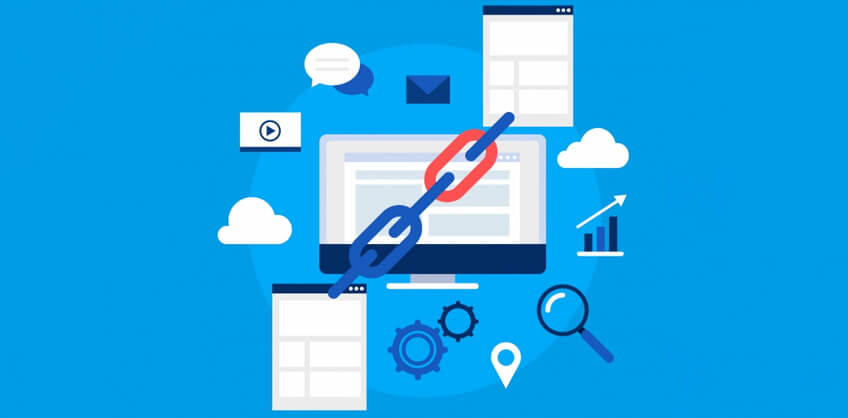 Internal Linking Passes the Value from one page to another
When one of your web pages is valued high on the search engines, then you can place a link of another relevant post that is new or comprises low rankings. This practice will pass the value of high-appreciated page to another web page, by performing this action the low-value page will start giving their best shot in search engine results page.
Internal Linking Decreases Bounce Rates
When a reader arrives at one of your blog posts and finds other relevant that relates to the previous page, then the chances are higher that the visitor will stay on your page for long. This practice will lead to the decrements in bounce rates.
Some people seeks for more information on internal linking, thus they contact professional SEO services for the same. If you willing to get more information about internal links, then connect with professional SEO service provider in your city. For this task, you can take help from Google. For example, type SEO services London (In case you're residing in London) or SEO Manchester (If you are living in Manchester).
How to Implement Internal Linking?
Internal Linking comprise everything that a back link does, from passing a value to improvising the search rankings. In order to apply effective internal linking process, just take a look at the below points:
Add more content
If you want to implement internal linking to your web pages, then it is required to add lots of content, as it will help in indexing more of your pages at the search engines. There's nothing can be a disaster than not having relevant links. Therefore, if you want internal linking to perform better, then write as much content as you can. Create huge content on similar topics by taking the different platform.
Link most popular pages with the least one
To take the more advantage of internal linking, then you have to use it intelligently. Link the higher authority web pages with the least popular pages, and then the low authority pages will start performing better.
Appropriate Anchor Text Would Support
Anchor text is the content which is used to place the hyperlink of another post. If you apply appropriate anchor text, all of your internal links would be good enough for Google. Alongside, the users will also generate eagerness to see what the link encloses. Use catchy or inviting words in anchor text.
For example, if your article is about the "gifts for girlfriend", then you can use "Give your Girlfriend the Best Gift" or "Most Delightful Gifts for your Girlfriend". This practice will make the visitor click the link.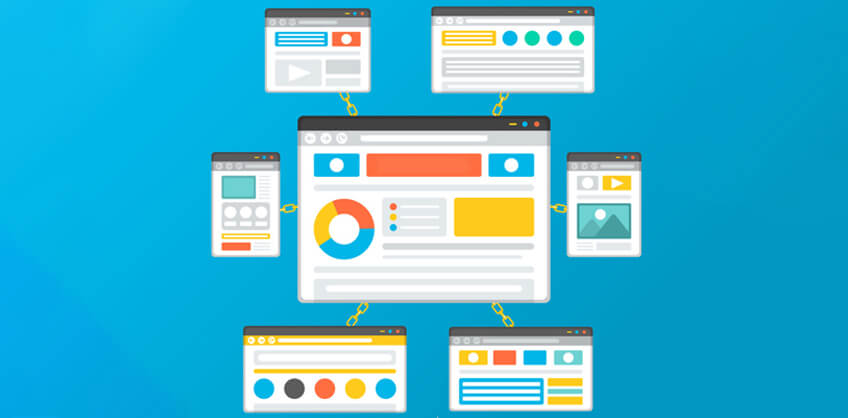 Link Related Pages
Users don't like clicking on irrelevant pages. If your blog is all about "women heath" and you are linking the article with "Dog Keeping", then it is not at all acceptable. Use relevant posts for internal linking.
For example, if you article is about SEO processes then link it with the similar topic. Do not divert the user from his or her interest topic.
Do not infuse your article with excessive internal links
Before you start adding internal links to your posts, just wait and read this point. You should not stuff your composition with lots of internal links. Google has not declared the exact number of links for a web post, but it's your duty to utilize internal linking intelligently. Moreover, Google likes those links which are used in phrases.
Summing up
In SEO world, internal linking comprises its own value, as not used properly can ruin all of your SEO efforts. Though, properly using internal links into your articles would make you experience a number of advantages starting from improving user engagement to increasing search engine ranking. But remember, overdoing it can make you experience a huge disaster in ranking!
RANKINGS AND REVIEWS OF Top 10 seo companies