Google maps marketing is the optimization of the business presence on Google Maps in order to rank higher in search, in order to have an opportunity to increase the business. It's been observed that people use Google maps for searching places, businesses, restaurants, companies and many more in order to get information like reviews and ratings to get the services and products that people have been looking for. Google has made it's map services another online marketing tool.
The customer's check Google map results while looking for the services and won't even go further to check organic results under, which makes the Google maps marketing one of the most important aspects for the business who run online. For instance, if a user searches for "Indian food Atlanta '', then Google will display the geographically-relevant result with the local SEO. Even if the user is not from Atlanta, the Google maps will show the result relevant to the Indian food places in `Atlanta".
Why is Google Maps Marketing Important for Business?
When it comes to marketing then Google maps marketing is one of the most prominent ways for brand awareness as well as local and international marketing. Here's why Google map SEO marketing is important for businesses:
In this digital era, 80% of people use mobile phones. Google shows the map result when searched for the services, and it makes Google maps marketing essential for businesses.

More than 55% of searches are done by mobile phones with the intent of looking for a local SEO business, service, product, and information.

Google maps display general brand and business information such as hours of operation, physical location, customer reviews, and driving direction. As a result, Google Maps marketing offers incredible advertising exposure for any company.

The techniques for Google Maps optimization are proven to help increase search engine visibility which helps businesses with brand awareness.
Google Maps Marketing Help in Crushing Your Competitors
Google maps marketing is one of the best online marketing tools if your business needs exposure and brand awareness through various tactics and tools. Setting and optimizing Google map results was never as essential as it is today. As per today's guidelines, it is the most basic need for a business's revenues.
Google maps can capitalize on local SEO searches to put basic information about your business front and clear. This exposure and clarity help share your business with ease so you can sell your products and services. Your customers and competitors are online and your business also needs to use every possible aspect to be ahead in the market. Google maps marketing once implemented correctly can give you the best results. Top SEO firms are ready to help your firms with their Google maps SEO experts so you can crush your competitors and earn huge revenues.
Why Google Map SEO Marketing Companies are Important?
As per Google, 4 out of 5 consumers use search engines to research local businesses. And more than 55% of searches are done by mobile phones, 82% of local SEO searchers will call or visit a store once they have searched it on the search engine. If you are following Google map marketing techniques then you are surely ahead in the market from the rest.
For instance, if you search for the local SEO company without revealing your location then you will get the three local SEO companies near you automatically. Now, once the tactics are implemented by the Google maps marketing experts on one of the SEO firms, then the SEO company will pop up at the top of the search and this is how the Google map marketing works and help the companies.
Why Investing in a Google Map Marketing Company is a Good Idea
Investing in a Google map company is not really an investment, it's the need for the business because it is the direct line to your customers and, to many of you, the only option you have got. Every business depends on their clients and customers. So, SEO is another utility bill in which a business needs to invest in order to get the best results.
An SEO expert that correctly performed their Google maps marketing for their clients generates more revenues and is the one to find. IF you have a solid Google maps marketing strategy, more customers searching for your type of business in your local area will find YOU before they find your competitors. PPC and social media are very costly, but the Google map SEO marketing is very cheap and has the best return on investment when compared with its investment.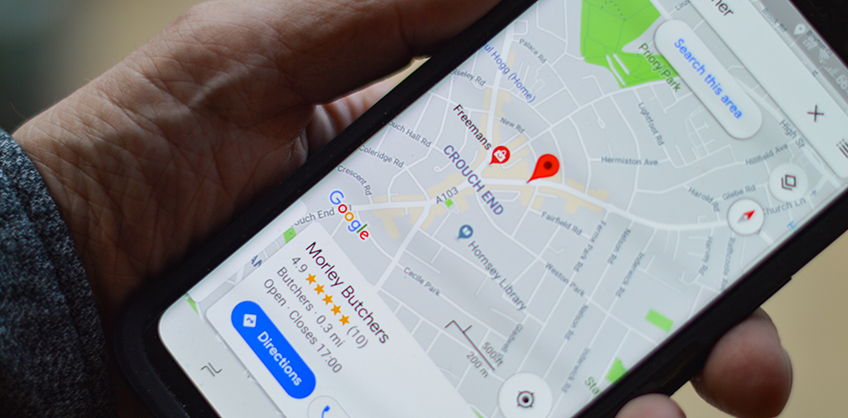 With the proper Google maps marketing techniques you can expect between 50% to 1000% more traffic to your website and in many cases much more than that. This can help any business to become an absolute monopoly in their domain. And this much traffic costs you too much if you use Google ads or any other paid ads services.
Increase your Google Map Rankings in Search Engine Results
Businesses that rank higher on the map can expect more traffic than those who rank lower. People trust Google as their search engine. So, whatever they'll search on Google they will trust. If your business ranks higher on Google map marketing then it will be very beneficial for the services and products that are sold. But it's impossible to rank higher if you don't know what you are doing.
There are so many businesses all around the world in every field. Competition in every field is too much. Companies that rank high are already under the influence of top SEO services. With the top Google map marketing company, you can burst their bubble and take over the position.
Get Highly Valuable Traffic
Many people are ready to see your services and use your products, but not everyone is willing to come to your door and that's the reason you need to be online. Every business needs to understand the power of SEO for maps. The conversion rate from the traffic of Google map marketing is much better than any other type of online marketing. Your presence on the map sends a clear signal to the people on the internet that you can serve the needs of your services and products.
Google My Business SEO is one of the most effective ways of getting new traffic, phone calls, and people walking into your place. It is so effective that you can see a drastic increase in traffic in a matter of hours after being correctly created. Google my Business SEO is one of the most potent, most amazing ways to generate revenue almost instantly for your business.
How "Google my Business" helps Business?
Google My Business is a free tool that helps small businesses create and manage their Google listings, which appear when customers find businesses on Google Search and Maps. It helps business attract new customers and share information about what makes them special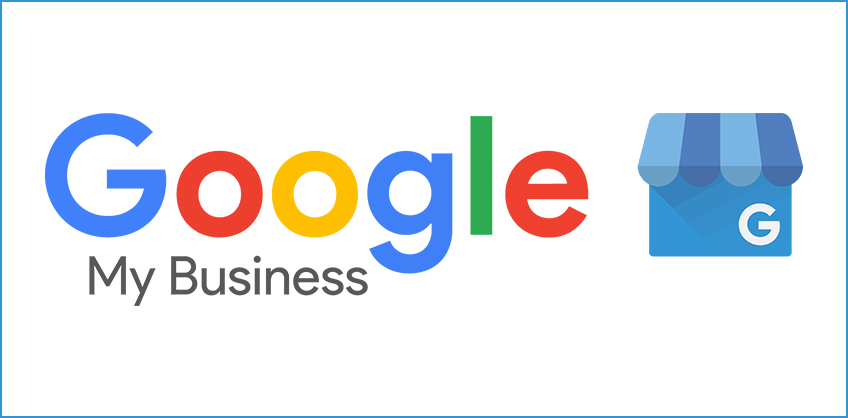 Create and Increase Brand Loyalty and Brand Awareness
Brand-awareness is one of the most important aspects of the internet. People only recognize that business of whom they have heard and listened more. SEO for Google maps is a sure shot to achieving this by providing a platform to increase your brand awareness of your business. Google map SEO marketing lets the consumers leave reviews and rank your site. Many think that consumer reviews can hurt their business. But the reviews make a company big and help in building a brand. Reputation management is also part of any respectable Google Maps marketing company ́s strategies.
Google Maps Marketing Techniques
a. Create a Google Map Business account, optimize it for search. Include relevant information such as a business profile picture, the area to serve, hours of operation, attributes, photos, a public phone number, and your website URL.
b. Verify your Google my Business account.
c. Get links back to your website from other local businesses, or local bloggers.
d. Submit your site to your local business directories.
e. Use Google Insights tool to track your Google Maps performance.
Google Map Marketing is the best form of marketing. Hiring SEO experts for Google Maps Marketing for investing in your business would be a great idea. The Google maps ads service is intended to allow businesses to increase their visibility and exposure for consumers searching for their services online, doubling down on those searches made in mobile devices. Hire the best SEO firm for online marketing of your business.