After Google maps added a feature where it highlights the borders of a city, postal code or other borders based on your search and added many other features in its previous updates . It recently added "Ok Google" voice command activation for hands free directions.
In the updated Google Maps app, you can just say, "Ok Google," to activate voice search within the app. You no longer need to tap the microphone icon or type in your destination search - just say, "Ok Google."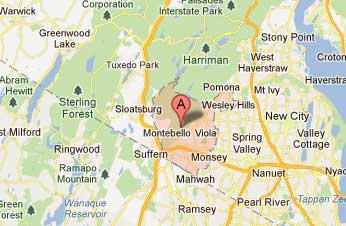 To see this latest feature, be sure you have the latest version of the Google Maps app, tap the overflow menu (the button with three dots), then tap "Settings," and finally, tap '"Ok Google" detection."' The "While driving" setting allows you to say, "Ok Google," during navigation in Google Maps. If you would like to do this anywhere on your device, you'll need to enable the "Always on" setting (On some devices, the setting is called "From any screen").
Google Maps released a cheat sheet of these voice commands, including:
Direction and travel: Some of them are-
"Mute" or "Mute voice guidance"

"Unmute" or "Unmute voice guidance"

"Show traffic" or "Hide traffic"

"Navigate home" or "Navigate to Starbucks"

"Show alternate routes"

"What road is this?"

"What's my next turn?"

"What's my ETA?"

"How's traffic ahead?"

"What's the weather like?"

"Avoid tolls" or "Enable tolls"

"Avoid ferries" or "Enable ferries"

"Exit navigation"
More commands you can say:
"Call Mom"

"Find gas stations" or "Find restaurants"

"Send a text to Larry" or "Send a SMS to Sergey, I'm feeling lucky"

"What's the weather like?"

"What's the closest hotel?"

"When's my next meeting?"