Domain Authority Checker or DA, in short, is a metric or you can say, a search engine ranking score developed by Moz for the purpose of prediction as to how the websites will rank on the Search Engine Results Page (SERPs). The score is on a scale of 1 to 100 and the websites that have a higher DA will have a higher chance of ranking in the search results. So, while you are thinking about Domain Authority, take it as a competitive metric against your competitor's website or other websites rather than an overall result of your SEO efforts. Higher the DA score, higher will be your website's ability to rank, it is that simple!
How is this score calculated? Well, there are several factors or signals that are taken into account while calculating this score, the number of links that point to your website, linking root domains, to name a few. Finally, after this score gets calculated, it is used while comparing the different websites or track the "ranking strength" of the website over a period of time. But keep in mind, it is not a metric that is used by Google in order to rank the websites, hence it will have no impact on the SERPs.
How you can check Domain Authority for your Website?
You can check your Domain Authority free with the help of a few domain authority checkers like:

This metrics of Domain Authority by Moz has also been incorporated in Moz SEO Products and Mozscape API
You can also check your website's Domain Authority for free by using the free Domain SEO Analysis Tool by Moz. By using this tool, you can see the top competitive SEO metrics such as Domain Authority, keywords that are ranking, top pages and much more. So, it is easy to get started!
How this Domain Authority by Moz is calculated?
Moz calculates this DA score on a 100-point logarithmic scale. As per Moz, it is pretty much easier to grow your Domain Authority from 20 to 30 rather than from 70 to 80.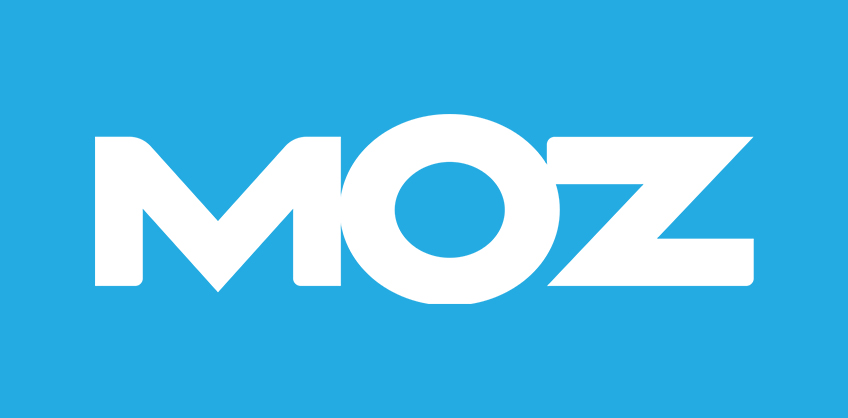 What exactly is "good" Domain Authority?
To understand what is "good" domain authority, take examples of some high-quality links such as Google.com, Facebook or Wikipedia. These websites offer great value to the users and are at the top end of the DA Score. But businesses and websites that have been able to get only a few inbound links or quality backlinks will have a relatively very low DA score. If you have a brand new website or business, you will have to start with a score of 1.
How to use the Domain Authority appropriately?
This Domain Authority tool is a comparative tool, so basically there is nothing such as "good" or "bad" score, so your ultimate objective shouldn't be just getting a high DA score. You should probably look at the websites of your competitors with whom you are directly competing in the Search engine result page (SERPs) and their DA score which can be best used as a comparative metric while doing the analysis in the search results. The aim should be to compare with your true competitor's website in the same category or caliber and target the same/similar keywords as well as the topics. Hire the best SEO companies for if your website is going to get more quality backlinks in comparison to your true competitor, you can significantly improve your ranking potential and the DA score too. But Amazon's DA will always be very high, so remember - true competitors! And don't forget, the internet keeps changing, and so does the DA score, so compare your website with the ones that are similar to you and not with giants like Amazon or Facebook!
The technical definition of Domain Authority
Domain Authority depends on information from Moz's Link Explorer web index and uses many factors in its computations. The actual Domain Authority estimation itself utilizes an AI model to presciently locate a "best fit" calculation/algorithm. It is always advisable to use Domain Authority as a relative metric rather than an absolute one since the same is based on machine learning and this score keeps on fluctuating as different data points are used for calculating it.
How to improve Domain Authority?
Suppose you are a blogger, then you should be interested in two major factors:
How to increase the Domain Authority for your blog?

How to get more quality links and mentions from websites that have a high DA?
Following are the factors that can help you improve your Domain Authority(DA) and Page Authority(PA):
Identify your competitors: In order to improve your DA, it is quite important that you identify your competitors and also make sure that you do compare yourself with the right ones. But, if you don't know who your true competitors are, one of the easiest ways is to use the 'Analyze a Keyword' in the Keyword Tool by Moz or SERP Analysis feature in the Keyword Explorer by Moz. With the help of both these tools, you can input your targeted keyword and see where the other sites rank for the said keyword. Always remember - You need to compare the categorically similar sites. If another site is consistently ranking higher for similar keywords, this indicates that they may be a good competitor to analyze and in fact, to keep an eye on. So, once you get to know your website's potential competitors, first check to ensure that factors such as Domain Authority, content, and size are similar to that of yours.
Analyze and compare the link profiles - Upon identifying and analyzing your competitors, the next step is to analyze your links. The more followed backlinks your site will have, the better. But now you may think as to how to get more followed links? Well, in order to get them, it is important to ensure that you are creating great content that people would want to link to. In order to know what kind of content that is, you need to check your top pages as well as the top pages of your true competitors too! This will give you a fair idea of what type of content the people in your audience and the market is searching for.

Check the status of your top pages - While taking steps to improve your Domain Authority, make sure and check that all your site's top pages are active and accessible too. If you have pages on your website that have got the external links that point to them, make sure that they don't return a 404 and that they are accessible to anyone and everyone who is trying to access those links. If you find some of the top pages on your site aren't active currently, you should definitely consider fixing the said pages or even redirecting those dead links to a more active page on your website. You can even go for another option like reaching out to those sites linking to you and those dead pages and ask them to update those links to the correct and live versions of the same.

Promote the top pages and content of your site - You can never go wrong anytime while continuing to build the backlink profile through the good old fashioned way of link building. In order to influence your Domain Authority, you need to build more quality links from authoritative sites.


But still one of the best ways to influence your Domain Authority metric is by improving upon your overall SEO efforts. You should hire the best SEO firms from your region that significantly improve your SEO to boost your site ranking. Top SEO agencies can help you fetch high-quality backlinks and build the authority of your website over time.
Why did your authority change?
Well, Domain Authority depends upon multiple calculations as well as metrics, so pinpointing a single cause for the change in authority can be a daunting task, in fact quite challenging. But yes, if your DA score has gone up or down, there are some potential factors as listed below that do affect the score, such as:
Your link profile growth hasn't been captured in the web index of Moz.

The sites with the highest-authority have experienced substantial growth in the links, leading to a sudden change in the scaling process.

You have earned the backlinks from places that don't contribute to Google ranking.

Moz crawled and included in its index, very few of your linking domains as they had done earlier.

Your Domain Authority (DA) score is at the lower end of the scale, thereby got impacted by the scaling fluctuation.
Author Bio: 10SEOs is one of the best rating websites that rate top SEO firms globally. It provides rankings, reviews, and many other details in order to bridge the overall gap between the SEO agencies and SEO seekers.