Creating content is a most difficult job of marketers. In that case knowing your target audience and what they really like makes your content writing task too easy. But you know what its actually a pretty bad idea most of the time. Not all the time, but yes, most of the time its a bad idea to be narrowly focused on exclusively your audience, your paying customers or the audience that you are trying to get to pay for your services or products. Know why?
Primary Goals of content in SEO and Web Marketing
There are some general goals around content marketing and content as it relates to SEO and broadly web marketing, we want something that potentially
Converts directly some customers- convinces them that our product or services or our knowledge is the best in our field and they should consider conversion here.

Helps us earn press, links and amplification so that we potentially rank higher, gain more customers and help get influencers

Reach new audiences- we can probably reach new audiences and can drive them to become great customers now or in the future. Get help from seo company in ludhiana to improve your seo and gain more customers.

Grow our brands awareness and authority- We want to reach to more audience and want our brand to be seen by more and more searchers so that we can do all sort of smart things in future. Like we can have higher click through rates because more people are familiar with us so we can do retargeting and remarketing to increase our brand credibility in all sectors.
So,usually all content goals fall in one or some of these goals.
However, there is lot of overlap between these objectives. Now, you could have a content that is both designed to earn press and amplification and links and is reaching a broad new audience. Or you may have some piece of content that is directly converting customers that maybe also has some link amplification sorts of overlap. It's really tough to overlap anything else with directly converting customers, but the other three are easier to do overlap.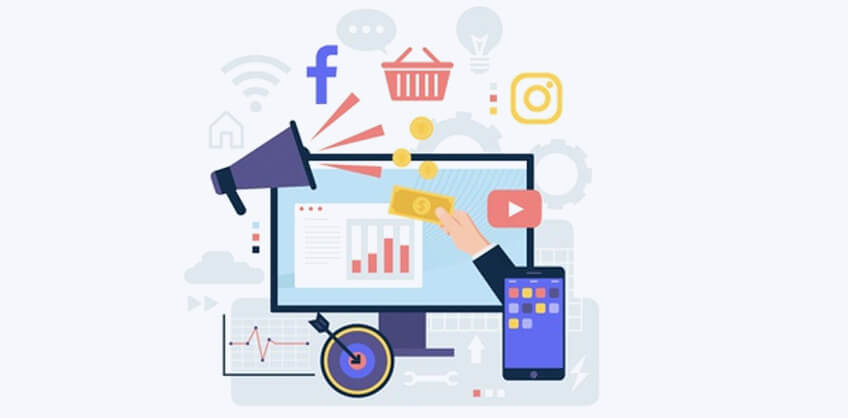 However, most of the content you are going to create is going to have a tough time doing anything more than might be one or two of these. If you're trying to do three or all four at the same time, you're going to battle substantially. This is why folks who say, 'I want content that's going to go viral, that directly converts my customers, also attain influencers and helps me reach a broad new group of folks', you are expecting too much from the same content. It's going to be a real, actual challenge.
Risky Business
If you are only doing the content that is specifically targeted to the these directly converting customers, you can run into some big problems. You might face heavy competition. It tends to be the case if you and your competitors are trying to get attention of the same audience, and they are probably trying in very, very similar ways. So, It's often a competitive advantage to being a little bit broader and to branch out of that.
You are usually losing chance of getting great link opportunities from websites, events, or press that you could have earned if your content had more broader focus or just a broader appeal in general. It might be because you hyper-focused your study or your data on too narrow a market that only served your specific customer set, whereas if you had gone a little bit broader, there would have been a lot of industry coverage sites that might have written about you. If you had written more generally about the problem, you might have had the chance to reach bloggers and people on Twitter and folks on LinkedIn or Facebook and those types of places.
Perhaps you are missing influencers and potential customers that are outside what your current circle of influence is. Whatever that circle is, the content designed to be targeted at your audience is definitely going to have a tough time making this any larger than it is. The content that is focused broadly, especially if it does well, is going to help expand this circle so that you can reach more people beyond this circle with that new expanded circle.You can take help from best seo company in India to maximize your online marketing efforts.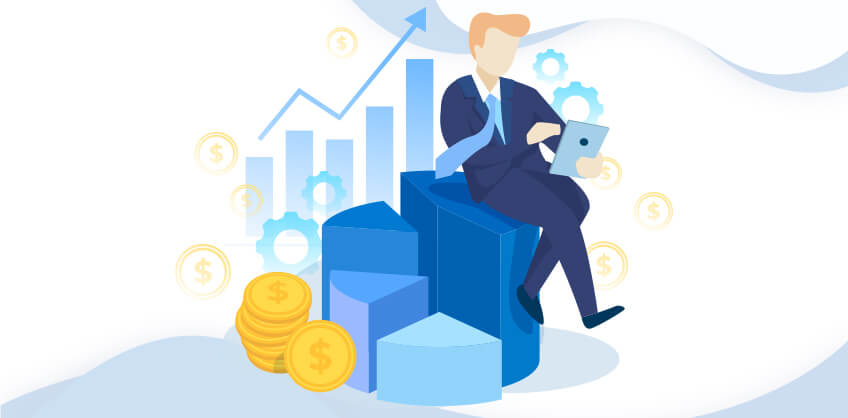 To come out of these problems you have to make all the right moves -
Make the firm plan and decision for the actual content goals with your team, your manager, or your client so that everyone agrees.

Distribute your content efforts in broad versus narrow-focuses versus hyper-specific targeted content.

Put some promotional efforts as its not only about creating content and content strategy its also about promoting and targeting. It's the channels you use, it's how often you put it out there, and it's where you put it on your site, all makes the difference.

Use the right metrics to measure your progress against these goals. For example, If you are trying to reach a broad new audience, you are using thing like visits and exposure and engagement. Or, if you are trying to directly convert customers, you are will be looking at conversion events and whether that content can attain conversions over the course of time.