We all know, the importance of content marketing in SEO campaign, but do you know what is really required to drive force, in order to run successful SEO mechanism.
Content still leads the game, isn't it? Yes, definitely!
However, it does not mean we should consider entire content equally, not even top 10 SEO companies are doing. Thus, while executing the SEO practices, we should invest our efforts and time on what we do, instead of what not to do.
In this post, we have listed some not-so-good content marketing practices, so that you should stop wasting your time in applying these practices.
Don't Write News Feed Articles – Its not the right approach for Search Engines
When you stop posting any post in your news feed section then you start feeling a bit of anxiety in the bottom of your belly. Even, Matt Cutts has stated, "if you don't post anything right away people will think that your blog is dead and Google will be highly disappointed with your blog."
Let's discuss more in detail, if a news feed section that hasn't been updated for some time or even months, then its reflects the impression of an inactive website. According to some of the webmasters, the news feed post is not fresh content, and readers are attracted towards only fresh feeds. However, it doesn't mean you will start publishing the articles for the heck of it. Bad written articles have the potential of weakening your business authority with other users.
On the other hand, we all know that bounce rates and click-backs are the part of ranking factors in Google's algorithm. Thus, if you'll publish less engaging content, it will directly impact on the bounce rates. Overall, the less interesting article you post, the high you'll get bounce rates.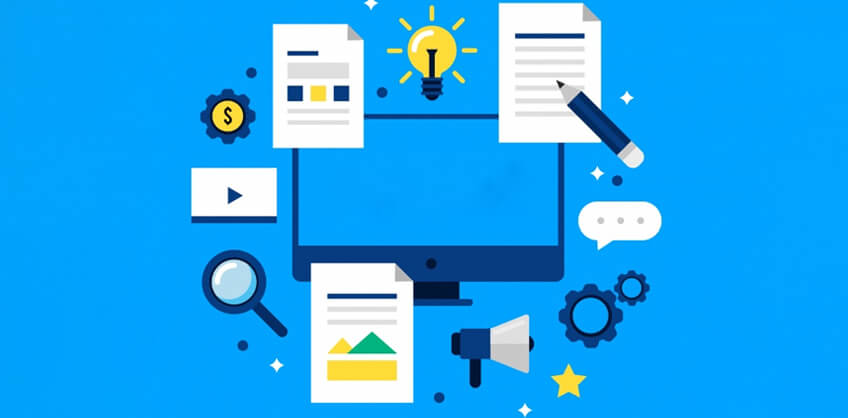 No More Guest Blogging for the sake of LINKS
If you follow the proper guidelines of guest blogging, then it will be highly successful for your website. Even, we have witnessed various websites having inbound leads coming from the superior quality guest blog, that became the source of thousands of dollars. If you are engaged with the guest blog and you comprises only high-quality content then you're on the right path, my friend!
However, now we'll talk about what not do in Guest Blogging. Initially, the process of Guest blogging was treated as content-driven link building, which contributed in reaching the top of SERPs with the grandest appreciation by Google. This was the formula till 2013, now there is a twist in the equation. In present, if you are implementing guest blog with the intention of getting links, then you're just walking blindly.
Do consider an old phrase "Quality matters instead of quantity". Thus, work on the quality of your websites rather than guest blogging. Since, when it comes to traffic or domain authority, the guest blogging offers next to nothing.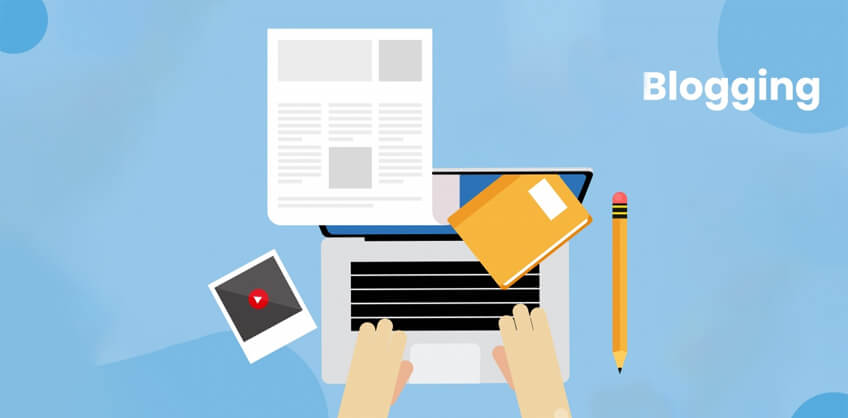 No More Bad Content
Websites that publishes quality content, are more likely to find themselves among the top positioned search results, for example top SEO companies always believes in quality content. But it can't be the case all the time. Talking about the past, quality content was not required to rank high in search results. Even, most of the sites and search engines didn't care, whether they are posting rubbish content or well written.
However, when Google arrived with Penguin update, it greatly changed the game of SEO. Nowadays, bad quality content is the most detrimental for any site's ranking as compared to any other SEO factor. If you post superior content on your website, then try to employ the following tips:
Don't just rely on keywords and strictly stop implementing keyword stuffing.

For an outstanding article restrict your word limit to 700-1000 words.

Emphasize the point of interest and problems faced by the audiences.

Write interesting, fresh compositions, which should be relevant to your subject.
Discontinue the practice of Rewording Duplicate Content
Let's suppose – you have just published an outstanding article for your blog and congratulations that your post got extremely popular across the internet. You are receiving immense response from other bloggers, and instead of working on their own topic they're copying your stuff along with embedding the link of original version.
In terms of getting backlinks, this practice is good, but it encloses some consequences as well. Since, Google will be confused, which of them is the original copy. Thus, they will get no information on which link they should show in the search results. In case, you let others bloggers to rewrite your stuff, then they could be benefitted with the SEO credit, for which your worked so hard.
Now, if you are getting worried about the impact on SEO, due to duplicate content, then don't be! As, somehow by using the advanced techniques, Google identifies which webpage content was posted first.
Strictly Stop Using Keyword Stuffing
Once upon a time, the SEO campaign was all about keywords. The more keywords you could infuse into your articles, the more likely you were reaching the better position in search results. But afterward, keywords became a problem for content marketing. While there were some bloggers who were really working hard in composing outstanding content, there were numerous who were faking out by adapting the process called keyword stuffing. Those people created terrible copy infused with targeted keywords that served no purpose.
After observing such useless content, Google started penalizing those websites, which were following the same impractical tactic. Therefore, now most of the search engines are walking on Google's footprint.
In case, you are still stuffing keywords into your posts, then my friend, trust me you'll not go very far. On the other hand, try to use keywords intelligently and do not increase the limit more than 2%. Additionally, if you're performing your best on stage, then your keywords will contribute in heightening your ranking.
Stuffing Meta Descriptions would not be adequate
You must be knowing about Meta descriptions. With Meta description, you get an idea about the webpage. If we head towards the past, usually marketers were stuffing targeted keywords into the Meta descriptions, in order to get raised ranking in the search results.
However, almost 7 years ago, Google declared some changes in the same practice. Coming towards the present, Meta descriptions comprises no impact on SEO, but increases the click-through rates, where keywords are not supposed to do anything. Thus, stop stuffing them with keywords.
Write Post only for your audience
Its superb, if you're posting high-quality, engaging content – but do you know, who'll be reading it? Thus, try to research enough on your targeted audiences and write a perfect content for them, then you'll understand the difference between a popular blog and tedious blog. On the note, research on the topic, using appropriate research tools and use some credible sources.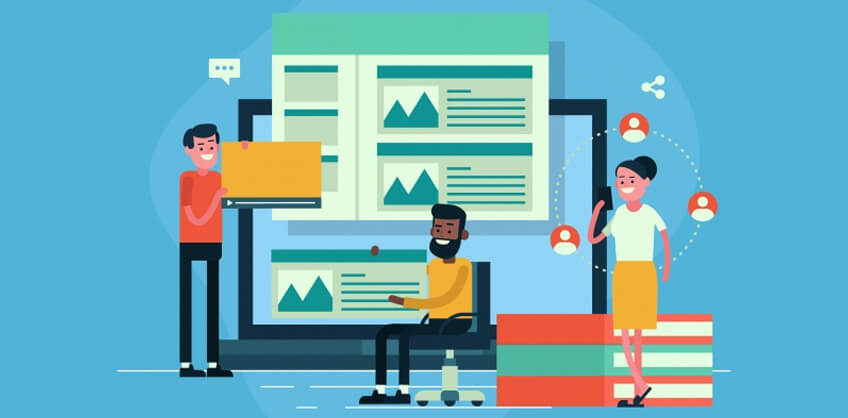 Don't access Link Networks
Backlinks were considered as a major factor in SEO. Even, today they hold a prominent place. About a decade ago, the marketers used to pay for backlinks by registering at the link networks. However, several times Google warns the SEOians in its webmasters guidelines.
Marketers used to create some irrelevant backlinks in past. For instance, a car website might have the backlink on shoe website or any other unrelated site. This practice is not acceptable by Google, thus, stay out of such link networks.
Still, backlinks are important for SEO but try to create them with quality websites with limited numbers. As Google will categorize your website as spam, so apply it carefully!
Complimentary – Use the Power of Videos
Today, you can't ignore the power of videos in online marketing. Thus, don't rely on content, try to show some variations to your targeted audiences. Start expanding your offerings in different forms such as videos, slides, webinars, podcasting etc.
Specifically discussing video, it is an extremely popular aspect of the content marketing strategies running in the present. This engaging factor will drive a good amount of traffic, leads and inquiries towards your website.
So, what you'll do new for your content marketing practices in future? We would love to hear in the comments below!