Today, top SEO companies either come up with their content strategy or adapt the basic criteria for their website. According to a recent study, approximately 94% of small business units are taking part in content marketing while B2B companies and B2C agencies hold the figures as 93% and 77% respectively. The given figures reflect that almost everyone is the part of content marketing, but it does not reflect that the companies are winning the mechanism.
For not winning the content strategy, the reason can be the lack of connection between marketers plan and the effective factors that enable the plan to produce impressive results for the company. Some people consider that content is the king for their website while other beliefs that marketing is the sole entity that works for a website.
But do you really think, that content strategy is having the same potential that it had in past?
This article is for those individuals, who are following the basic criteria for their website content, but they don't know that modification is the core part of every single industry. Nowadays, after seeing the results from various strategies related with content, it is quite evident that it is losing its potency. When it comes to the reasons, we have an eternal list, comprising all the aspects which are being followed by today's marketers.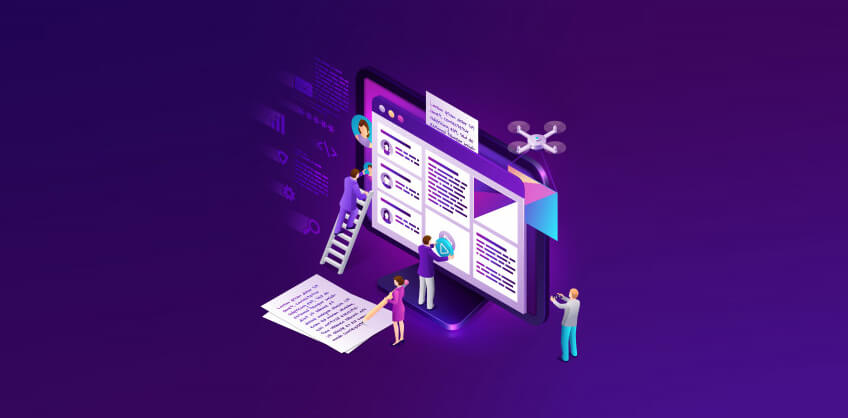 Let's see if you are following anyone of the following.
No Revision of Content Strategy
If you are running a marketing company, then you must be having a well-defined plan or strategy for the same. Being an essential part, you need to improvise your strategy on the basis of evolving changes into the market. The same mechanism follows in terms of content strategy.
When you get the actual figures for those companies, who are actually having a documented content strategy, then you'll be surprised after seeing results which stands at 11% for B2B companies and 27% for B2C companies. Whereas, the other companies are not running with a strategy or they have not documented it, which signifies about a doubtful strategy.
The experts in marketing states every organization should have a demonstrated strategy for their content development, whether it's beneficial or not. In case you have created a non-beneficial content plan, then you can make some changes to it, but if you are not having the same and running without the one, then you are trying to accomplish the target in the dark.
The well-defined content strategy plays a crucial part for your website. Thus, for those who are unknown with a precise content strategy we have outlined some tips.
· Define all your KPIs (Key Performance Indicators) effectively.
· Improvise your strategy on the basis of emerging changes.
· Do not outsource any content marketing company for your content strategy. On the other hand, discuss all the factors with the outsourced company and come up with your own idea along with your leadership team.
No Promotion for Content
If we talk about the easiest to way to ruin your on-site content, then don't do anything after creating and uploading it.
Reflecting the above statement, some marketers believes that content marketing is all about creating original content and publishing it on the website. But it's wrong! They usually forget that there is a word "marketing" attached with content marketing, clearly stating that promotion of content is actually very important. In fact, the strategy for content marketing comprises two factors such as content creation and content promotion. If you are following both of these factors for your website, then you are leaving all the companies behind, who are not promoting their on-site content.
How to promote the content? The answer is given below:
· Promoting mailers to the landing page
· Sharing on social media networks (Twitter, Facebook, Google+, Linkedin, Pinterest etc.)
· Sending email newsletters
· Ask bloggers and site owners, to share your content
· Mention your content on other blog's comment
· Ask your followers to share your content
· Formula for Content Strategy
Note: Content Marketing Strategy = Content Creation + Content Promotion
Unexciting Content Quality
The content development reflects the creation of quality content, enabling readers to read the article again and again. The quality of content is very important for content marketing, but if you just deliver the sloppy articles, then it is going to have a negative impact on your readers and will enable you to perform badly.
Below we have given the reasons for your unexciting content, consider them and evaluate whether you are making one of the mistakes or not.
· You don't research well before writing the article
· Just to save some bucks, you have recruited an unpromising writer
· You are generating not-so-engaging write-ups
Today, lots of companies are hooked with content marketing, thus, it is very difficult to stand out from the crowd. However, if you want success, then you just need to overcome from the above reasons.
Not ready to spend much on content marketing