SEO can be tough, very tough. A big part of the difficulty comes from the fact that the search engines frequently changes their guidelines to provide their users the best user experience. Google updates its algorithm hundred times a year. Even though the changes are minor, the frequency of updates makes the SEO more complex. And this complexity is deepened because of the number of other marketing discipline associated with SEO. Besides technical aspect, social media marketing and content marketing are needed to make the SEO more effective.
A lot of patience, brainstorming and creativity are also required says seo consultants.
So, with all the changes and technicalities how can you keep up with the SEO? If you don't have time to attend frequent seminars, you can follow trusted SEO experts, they will provide you all the necessary information. Here is a list of top 8 SEO consultants and specialists who live and breathe SEO.
#1. Neil Patel
Niel is known worldwide as SEO Expert, entrepreneur, and results-oriented online marketer. He is the co-founder of Crazy Egg and Hello Bar. Crazy Egg analytics software allows website owners to see what visitors are doing when they view their website.
Neil Patel also co-founded Quick Sprout. It provides you the easiest way to know what is going on your website and how to improve your website to grow traffic.
Besides the above offerings, Neil also co-founded Kissmetrics. This platform tracks who visited your website, the specific action taken by the user and the lifelong value of the customer. The data generated by Kissmetrics provides valuable information, that can be used to enhance sales and customer experience.
You can know more about Neil Patel On Quick Sprout Blog, Niel' blog or on Twitter.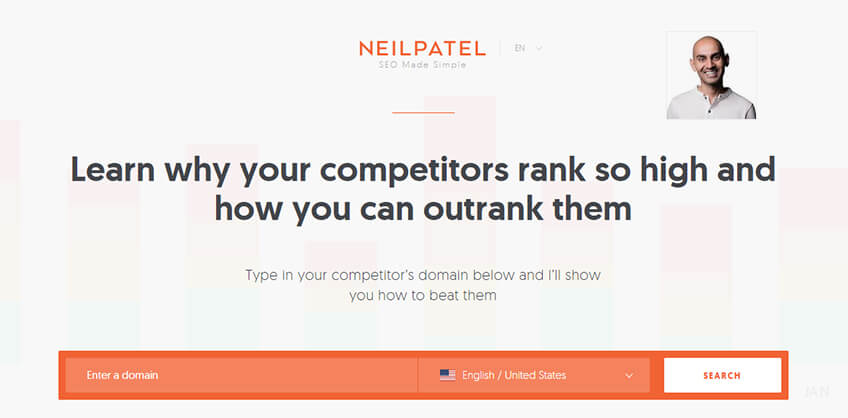 #2. Nichola Stott
She is the founder and manager of TheMediaFlow and has more than 15 years experience in online communication. She manages her people and approach to SEO and content marketing services, as well as her company's marketing strategy.
Nichola works with global organizations such as Yahoo and PR Newswire. She has experience of more than ten years in search, five of which she served at Yahoo! as head of UK search partnerships. Her company includes the clients of national and global brands in highly competitive spaces, from publishing to sports betting, lifestyle, fashion, jewelry, automotive, and more.
You can know more about Nichola on The MediaFlow Blog, Twitter.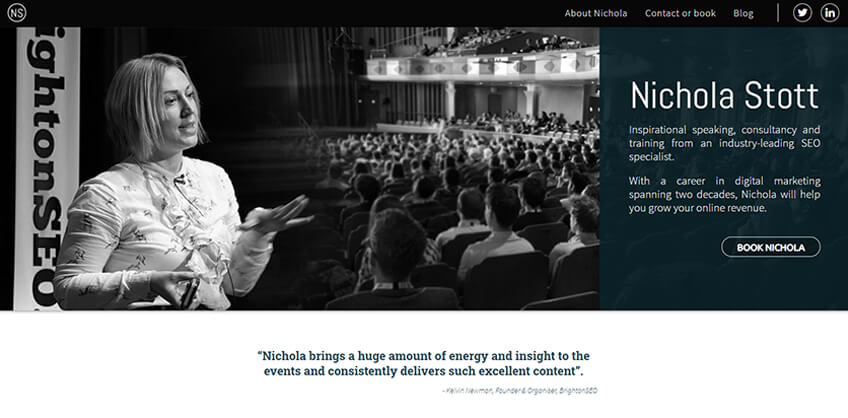 #3. Matthew Barby
Matthew Barby is leading the SEO at Hubspot and is highly regarded digital marketing consultant. He has worked with several renowned brands and helped them launch content -centered inbound marketing campaigns.
He is a frequent speaker at marketing events and seminars. He is also popular for his informative marketing columns on resources such as Search Engine Land, Moz and Search Engine Journal. He has been featured in Social Media Today, TechRadar, Forbes, The Guardian, Entrepreneur Magazine, and several others.
You can know more about Matthew on MAtthew's Blog or Twitter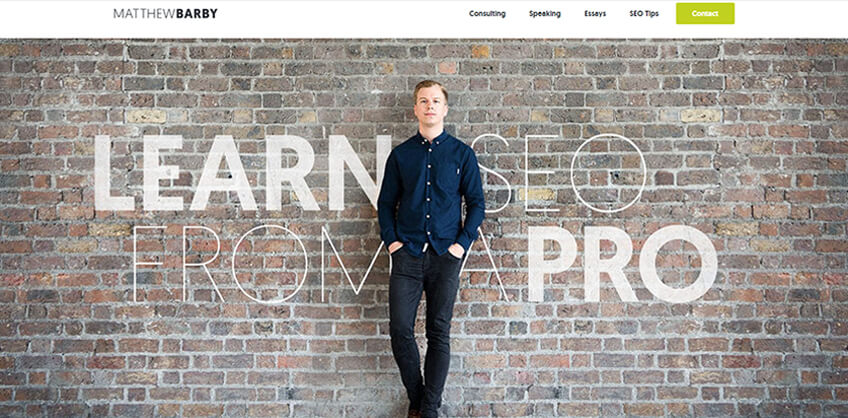 #4. Cynthia Johnson
Cynthia has expertise on SEO, social media marketing, branding, reputation management, viral campaign strategy and organizational leadership. She has been involved in social media and viral campaigns for, Vans, Chevy, Levi's, Susan G. Komen, Peta2 and Maker Studios. She has also consulted on campaigns for West Management Group, Here Media, and several other startup e-commerce brands.
She was Director of Marketing & Managing Partner for RankLab, a digital marketing agency listed in Inc. Magazine's Fastest Growing Private Companies in 2015. RankLab was acquired by American Addiction Centers in July 2015 and Cynthia are now their Director of Brand Development.
Cynthia is a now a contributing columnist for Entrepreneur Search Engine Journal, Startup Grind, Business2Community, and several other industry specific publications. She speaks at various industry and motivational conferences each year, such as SMX West, Pubcon, and the Millennium Alliance's Transformation CMO.
Find more about Cynthia at Cynthia's website.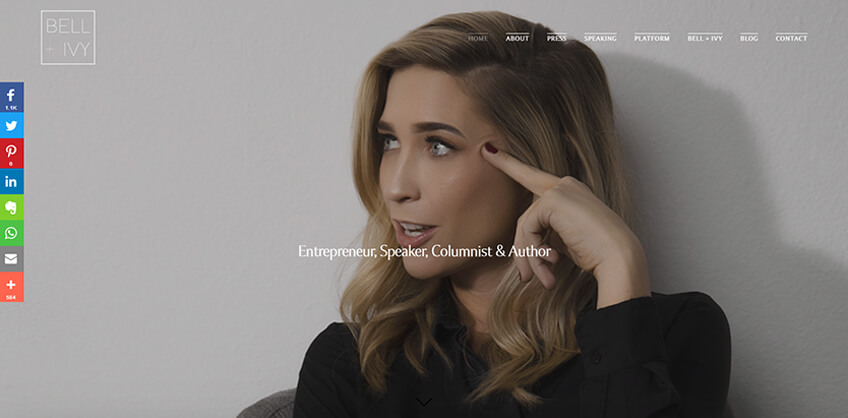 #5. On Yavin
On Yavin is a Uk based seo specialist having more than 15 years of experience.in digital marketing. He is specialized in the areas include link building, content creation, content management, ORM, and PPC. He is known for consistently utilizing latest tactics and techniques to boost SEO results and drive the growth of various well-known brands.
On is the founder and CEO of Online Performance, a firm that provides digital marketing services. When it comes to SEO , on makes sure that is always on the top of the recent happenings and best practices in Industry.
Find more about him at Online Performance Blog.
#6. Ann Smarty
Ann Smarty has been an eminent SEO expert from over seven years. She is a Brand Manager at Internet Marketing Ninjas, her specialties include SEO, social media marketing, keyword research, link building, and online reputation management.
She has been a persistent contributor to SEOmoz, Social Media Examiner and Mashable. Her search and social experience reaches from content creation and social media marketing to SEO consulting and reporting .
Ann founded several startups, such as ViralContentBuzz, MyBlogU, and TwChat.
Find More About Ann at Ann's Blog or Twitter.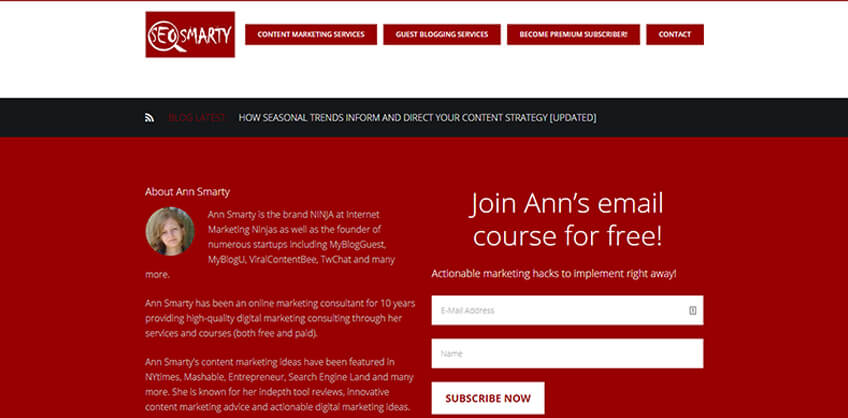 #7. Kim Krause Berg
Kim has an experience of over 21 years, with valuable expertise in SEO, Mobile, Usability/User-Centered Design, Accessibility, IA, and more. She founded Creative Vision Web Consulting, working with enterprise level companies, mid-sized businesses, and small businesses.
In 2002, Kim coined the term "Holistic Usability and SEO." The way she worked for her client consistently proved the value of approaching every website with one integrated goal: creating happy visitors from search to successful task completion.
Kim has written articles for Internet marketing Ninjas, Search Engine Land and Search Marketing Standard.
Find more about Kim at Kim's Blog or Twitter
#8. Eric Enge
Eric Enge named as the US Search Personality of the year 2016 at the US search Awards. He was also named Search Marketer of the Year at the 2016 Landys Awards. And above all, his company, Stone Temple Consulting, was named the Best Large SEO Agency at the US Search Awards.
Eric is a highly technical person who has turned into an entrepreneur leading the business and marketing activities.
Eric is the lead author of The Art of SEO, which he co-authored with Stephan Spencer, Rand Fishkin, and Jessie Stricchiola. He writes regularly for Search Engine Land, Forbes, Moz, Marketing Land and Copyblogger. He also speaks on a regular basis at many industry conferences.
Find More About Eric at Stone Temple Consulting website.