SEO or search engine optimization seems a familiar phrase to us or other employees who are working in the best SEO firms, but the non-SEO folks might not understand everything you say. They believe in what they catch from others and agrees to them by nodding their head.
On the other hand, those who are non-SEO specialist folks having their cousins or any relative in the field dominatingly tells others about SEO. They don't know, what they are saying is the fact or not. Good hearted but misinformed, these folks come up with different myths, but they are not aware of the thing that SEO has changed a lot.
Today, the job of SEO expert is not just to give off high-quality, keyword-infused content, but its beyond that. Due to the immense change in SEO, the marketers even sometimes get confuse what is beneficial for their website and what is not.
In this post, we 10seos has pointed out the most common 10 SEO myths about SEO that should not take any notice from digital marketers working in best SEO company in the world. Let's get started:
1. Quality Content is the Key
Then, your web page must be the Lock, isn't it!
Quality Content is important for enhancing the online presence, we are not denying the statement. But your quality content stands nowhere without SEO.
Great content serves as a foundation for a successful online marketing campaign, but if proper SEO mechanism is not applied to your content, then it will not get the exposure it deserves on the search engines.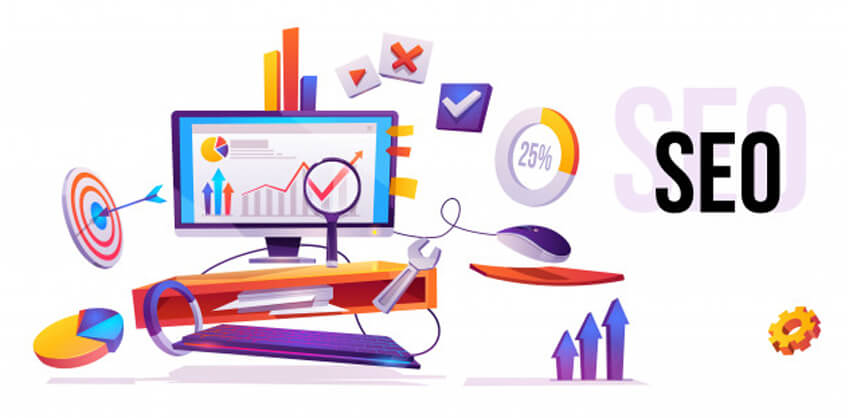 2. SEO is all Tricks
Ah! This is something tricky…
Here the word "tricks" relates to the manipulative practices that get you penalized by Google. This is because some marketers believe, the SEO can be played with keywords. But the real game of SEO translates other things.
SEO does not stick to one element, it is the result of efforts made by working with various aspects. Thus, it is not at all tricky.
3. SEO is One-time Effort
Really? Then Congratulations!
Due to this myth, we see massive fall in organic search traffic of some websites. It is essential to continuously maintain your SEO practices, or else all your SEO efforts will be ruined.
4. Social Activity Doesn't Matter
How can people even think of it?
Let's see how long people are going to believe in this statement. Take a look at the following image, and you will get to know the actual fact.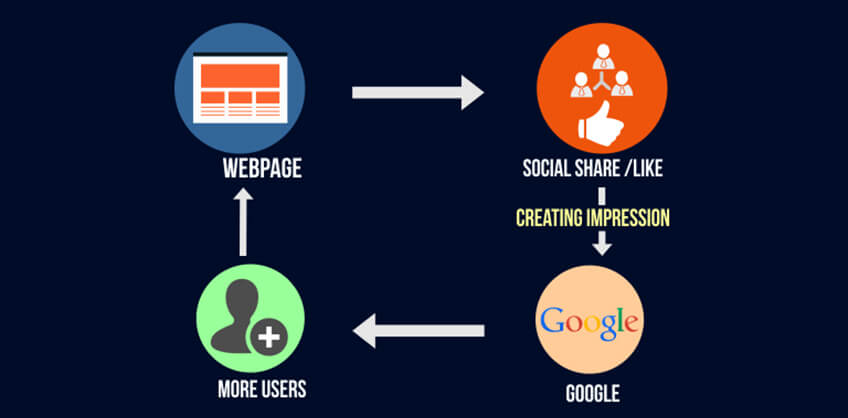 A successful social activity creates a great impression for the search engines and they put it in front of the right group of users. It will directly impact the site visits, brand's online presence, and yes further it will impact the ranking.
5. More Backlinks are good
No ways, complete crap!
Yeah we agree, that backlinks act as a primary indicator for search engines, but you can't overdo that. Building links, is not the game of numbers. On the other hand, if you link your website with fewer but relevant sites then you will definitely point out your targeted market.
6. Meta tags don't impact
Well! I can understand.
In 2009, Google announced that meta description has no bearing on rankings. But the other side says something else!
Without applying meta tags, the users are less likely to click on your website, even if it shows in the search results.
7. SEO is NO MORE
Wow! Such a talent you have…
Let's us clear out this thing, SEO has become more complicated and competitive in the current digital world. With every algorithm update released by Google, the SEO campaign has become more powerful and it continues to grow.
8. Only Exact Match Keywords Count
Sigh. I knew that this going to happen…
The real SEO world says, keywords are not required to be repeated exactly throughout the piece of content. Use the keyword in a way that actually make sense. Your goal should be explaining the content while intelligently using the keywords.
9. The More Pages the Better
Like seriously?
While having more web pages on your site, does not mean that you have won the game. No, my dear! Its not like that.
A website with numerous pages doesn't bring more results. Each page of a website targets separate keywords. Do not incline towards increasing the number of web pages, but try to consider other important factors.
10. Google Hates SEO
Finally, we are at the last...!
Google doesn't hate SEO, it never did! On the other hand, Google depends on SEO that helps in better results that too with quality. And, we all know Google loves delivering quality results to the users.
So, these SEO myths drives you crazy? We would love to hear! Please leave comment below.