Packaged up as an online event, webinars have traditionally been a resource through which you can reach out to your audience over the Internet. It provides you the way to tell them about everything from your new product launch to how can you better use a particular product.
According to a B2B marketers report, webinars are one of the most effective marketing options available to them. But there is a problem, as marketers you are not using webinars correctly.
You know that webinars are helpful but if you are not using them the way they will truly generate more leads and provide you with data more than ever before. And the reason behind this is given by Orlando SEO experts that webinars are still being thought of as a tool as they once were that allows you to reach out to your existing customers and clients and not, crucially, as a brilliant tool to generate leads and actually be a start of customer's journey.
Out with the Old Content
Webinars have come a long way the ability to present to your audience. You spoke, they listened and it was afterward when any real engagement happened.
But that's not the case anymore.
Sure, you can still run a webinar, that is simply you speaking to your audience and displaying static slides, but who actually wants that? As a speaker, you are basically reading from a sheet.
But now it's time to shake things up.
You have the option of running live polls.
You have the ability to have your audience ask questions, while you are presenting.
You can use live video, or pre-recorded segments in your webinars.
You can even embed your webinar into marketing automation landing page that has full process streamlined and automated.
Having these tools available to you, it becomes quickly apparent that webinars are more than a marketing asset. They are often unmatched lead generation tool and can genuinely start the customer's journey.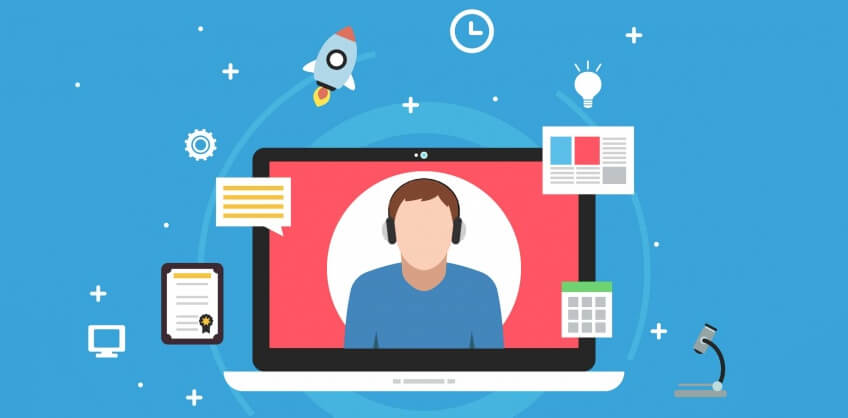 Embedded webinars + Marketing Automation Software = Results
With the help of marketing automation software, you can create landing pages with CTAs, insert these into pre-designed workflows, insert few emails and users can follow entire process without any ongoing input from the marketers.
Now suppose you have got your good-looking landing page. It's got your CTAs on there, a form to gather your customer data, along with lots of information to encourage the visitors to actually click the CTAs or complete the form.
Now embed a webinar into it. Immediately you are offering something different at the top of funnel stage. Now you are not relying purely on people reading the copy you have produced or digesting the images you have put for them, and hoping they will convert or move into the next stage of funnel themselves.
Instead, you have a page that has an entire web experience embedded into it. Your visitors can register for the webinar, return to the same page when it is live, all the while also being able to take in all the information while you are elsewhere on the page.
This way, you are not relying on static content, or pre-recorded content, to get people moving along the funnel and you have started releasing the potential of webinars.
Embedding webinars directly into your landing pages will allow you to engage with your audience in a way that simply not thought was possible in the digital capacity before.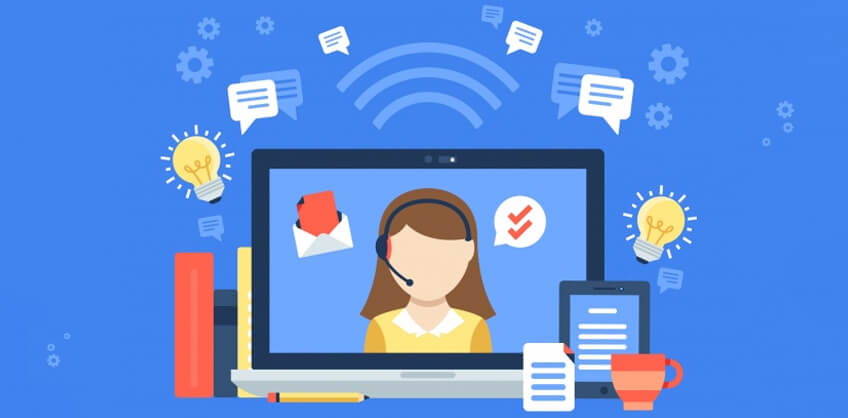 Engagement is powerful plus for webinars
While engagement itself is great at any stage of customer's journey. Imagine how valuable it would be right at the beginning. You will be able to provide an entire experience around your in-depth understanding of the customer's wants, needs, and expectations with minimal guesswork.
Webinars, always being a favorable tool especially for B2B marketers, the functionality now available has made them more effective than ever before, especially the embedded aspect that is truly revolutionizing. For more help on how can you use the webinar to generate more leads contact to the best Orlando SEO company.