Do not welcome this new year with your old fashioned content marketing methods. Online marketing is all about keeping on with the latest trends in order to stay ahead of your competitors. Social networking website, most importantly, Facebook provides a great medium to increase the reach of your content at a great extent. It enables you to reach many eyes quicker than any other method. If you are one of the marketer shepherding the traffic from social media then you must be aware of the Facebook's News Feed algorithm variation that drastically brought organic reach down. Even the best seo companies in UK observed around 42% downfall in the referral traffic.
So do you have some plans to make changes in your old strategy? Here are the tools that can help you with charging your content marketing this year.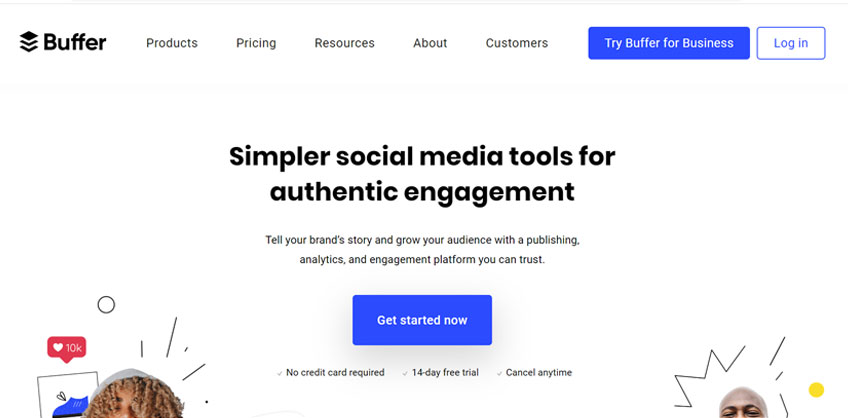 Buffer- Buffer is a smart tool to streamline your social media syndication efforts. You can connect all your social media profile at one place with the help of Buffer. It is a software application that has been designed to organize accounts in social network. You can schedule your content from that one place to all your assets linked with social media. It is enough time saving as you don't have to juggle around different social media profiles while working with Buffer.

Ninja Outreach- Ninja outreach is great platform to find influencers. By entering a keyword you can discover millions of influencers and niche bloggers in a few minutes. It also provides an option to contact and manage the influencers. It can find leaders in any niche in a few seconds. By establishing connections with a few leaders you can make your content reach many eyes. Marketers in best seo companies in UK prefer to use it as it is time saving method to find influencers.

Almighty.press- Almighty.press uses Almighty press algorithm to track the trending topics for the users before it gets saturated. It is a content discovery tool that measures so much beyond just likes and shares. It connects you with filterable news feed to come up with trending topics of the day. It gives you the topics that go viral so that you can come up with the same before your competitors. It is a time saving tool as you don't have to spend time in researching the trending topics. Identify and publish trending blogs before saturation can help you conquer engagement algorithms.

SendGrid- SendGrid is used to reach all the subscribers at a time. It is a quick and effective way to reach out potential buyers. It permits integration with almost all websites. It creates email funnels that are A/B tested to the last detail to give you insights about what is working and what's not.

Pushwoosh- We all know the grief of Facebook's newsfeed changed algorithm. Thankgod we have tools like Pushwoosh. It allows you to send out notification to desktop, mobile and tablets to 100% subscribers. You can also use tags and filters to tailor personal push message. Additionally, it can also be connected with Almighty.press.