Optimizing website for local searches is quite beneficial for small business marketers. A website that is optimized with Local SEO obviously have an edge above his competitors. But optimizing the website according to local SEO norms is not that simple. The continuous changing algorithms and norms of search engine makes the task a little difficult. In this situation we need a information bank that can guide us at various stages. 10seos.com brings the list of top 20 local SEO blogs that are a must read for a marketer aiming to fulfill their Local SEO needs.
David Mihm is a leading SEO guru and provides valuable insight on local SEO needs. He is now a part of SEOmoz. His blog is a bank of valuable information related to local searches.
Get listed blog provide tools to manage the local search presence of the company. This blog is currently overtaken by SEOmoz.
Nyagoslav Zhekov is a local marketing expert providing consulting services and also writes for many US publications.
4. Local visibility system blog
Phil Rozek head this blog and provide valuable content. Take a look at his page" My history with local search" which talks about his journey and how he has evolved from local searches.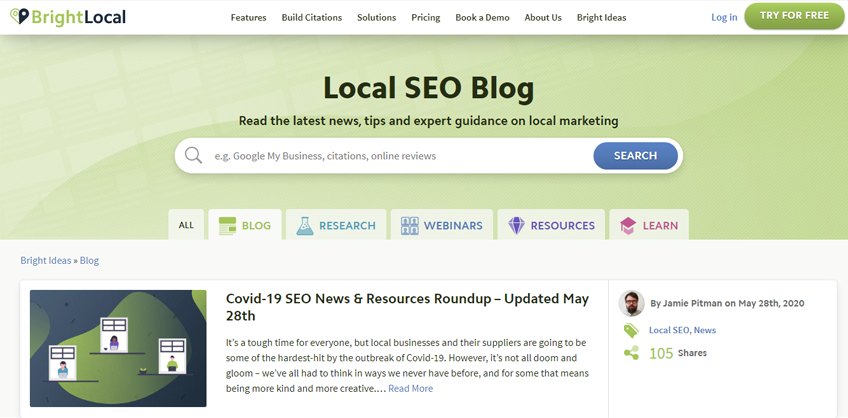 Bright local is a leading UK company equipped with best local SEO tools. The blog primarily works towards providing insight on new release and milestones for their tools.
Local SEO guide is headed by a famous local SEO expert Andrew Scotland. This blog is all about providing insightful information about local Search optimization,small business marketing and search engine marketing strategy.
7. Screenwerk
This is famous for providing a different perspective to SEO and blog. This blog looks into online marketing and local searches into a different version as compared to others.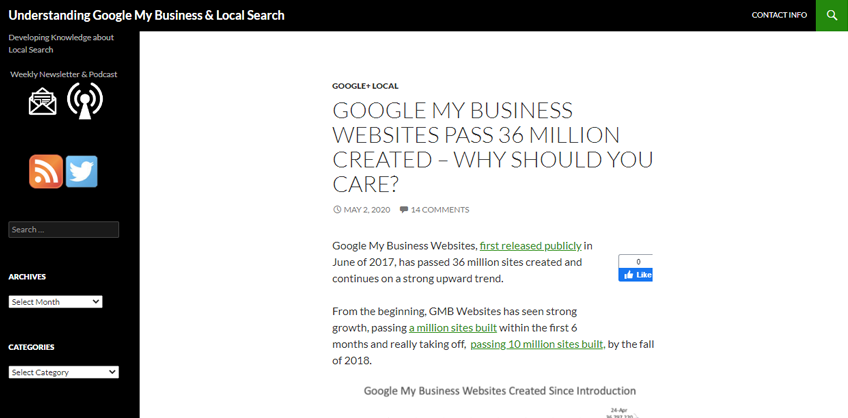 This blog comprises of all the necessary bunch of information related to Google local searches.
9. Small business coach online
Matthew Hunt is a famous name in small business online. This blog provides an insightful tips in Local SEO and more.
10. Groupon Blog
Read this blog to understand how to enhance special offers in local areas.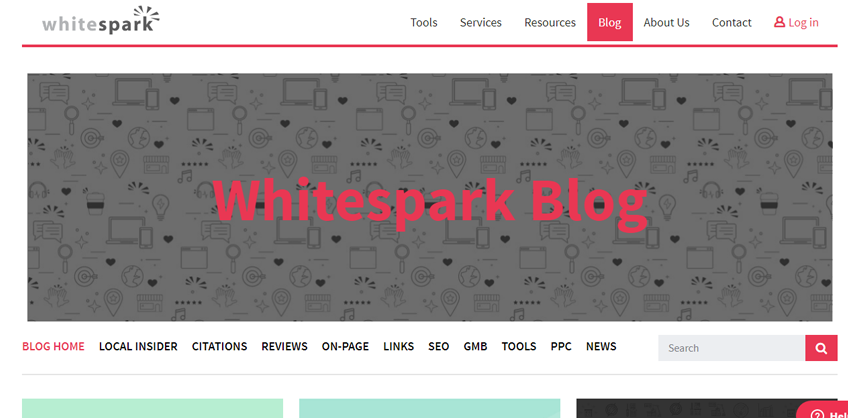 11. Whitespark
Whitespark is a leading canadian local SEO company. The blog ranges from different topics related to local SEO and online marketing.
12. SEOigloo blog
This blog is referred by some of the experts of local SEO as well. The language of the blog is comprehensive and deals with topics from local SEO.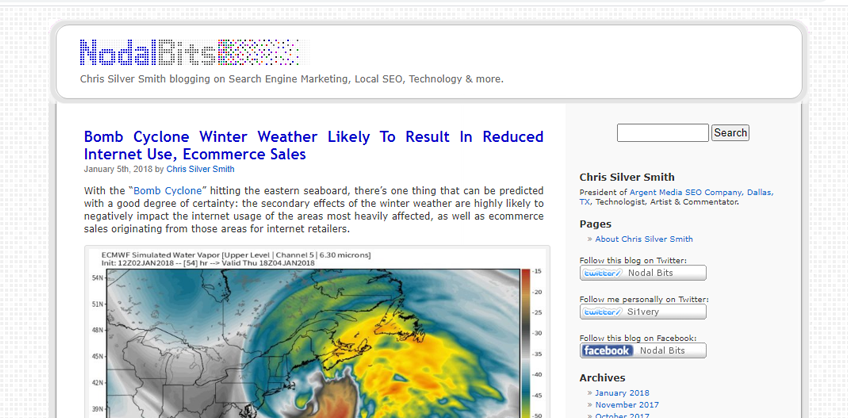 13. Nodal Bits
Chris Silver Smith owns the blog. He writes on search engine optimization, local SEO and many other varied topics. He also writes for several other blogs of the industry.
14. Expand2web blog
Dom Campbell looks into all the facets of SEO in wordpress perspective. His ebook on local searches and other tips can help to succeed in Google rankings.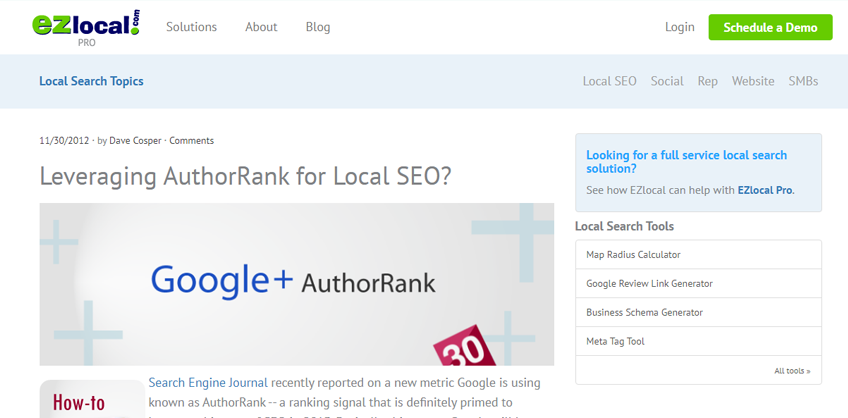 15. EZ Local
This blog provides many insightful tips for Local SEO. it also emphasises on using mobile in your local SEO efforts.
16. Reachlocal Blog
This blog provides tips for making a business grow in local markets and also informs about various tips for local SEO.
17. Localbizbits
Larry Sullivan shares his expertise in Local searches in the most easy language.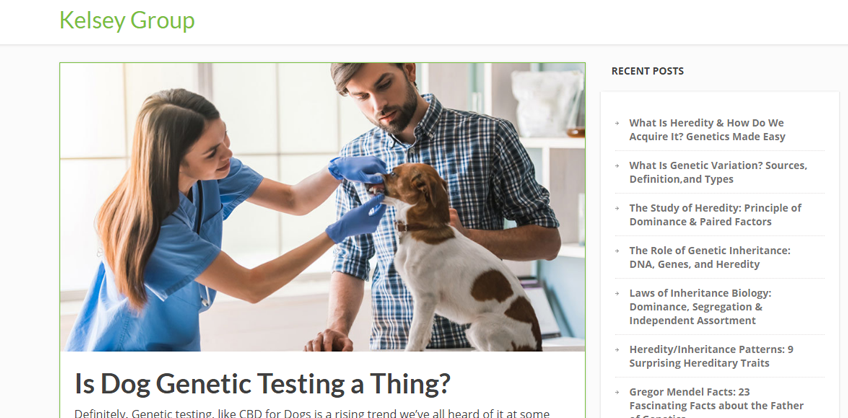 18. BIA Kelsey Blog
This blog is equipped with every kind of information that is needed to reach at the top in local searches. If you want to get better local search ranking, do try and read this blog.
19. Foursquare blog
This blog will keep you updates with local news,checkin updates and app updates.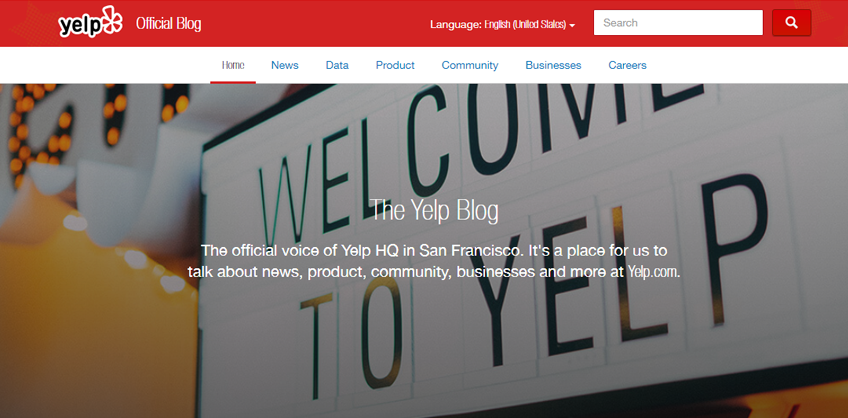 20. Yelp Web blog
Yelp provides best updated information about the business. There blogs are important to gain latest update in the related businesses niche.
So this is the list of Local SEO blogs that are run by successful experts of the industry. Do try and give at least some time in reading these articles to get an insight of your current practices and how can you further improve it.