Don't we all talk about optimising the search engine? Optimising the social media appearance? And yeah sometimes customer based optimization; which is the best thing. But we often leave out one thing i.e. optimising our local business. So we sell online too. What's the need of optimization of our local business, when we are eying on the bigger fish here? Well, the simple answer is- you may not catch the bigger fish so soon. Till then keep feeding on the smaller ones. Uh..enough of metaphors. Online business is important, no doubt, but have you closed your stone and mortar shop? Either do that, or do what we are suggesting. Optimising your local business, will fetch you loyal customers. These loyal customers will spread the good word about you. Many people will begin to take interest in your business. People who can not visit your local shop will go to your online store. And what next..sales! So indirectly, optimising your local business will increase your online sales and then in the shorter term improve your search engine rankings too. Mission Accomplished.
So you must agree now that it is an added benefit to SEO to focus on services you provide at your local store. Now how you can improve these services and create a perfect user experience to have happy returning customers. You have to be at your best behaviour. Your staff should be well qualified and treat customers like a 'king', of course they really are. Let us tell you exactly what attracts and what repels customers. And then you decide what you have to do for gaining loyal customers.
What Repels Customers
Many of us has once shopped from a place because it was near by, but ended up having a real bad experience. And then decided that we will never shop from that place again. So what made you take that decision? We are certain that it must be one of the reasons below-
Not trained staff. When you are selling something and you do not know everything about that, then how can you convince anyone to purchase that thing? Ok, so you know everything about that in theory, but how about a demonstration? No customer is so lame today that they buy without testing the thing out. May be it is a vehicle or clothes or cosmetics. You can not sell anything with lack of training. Sure no one knows it all. Now how can this be corrected? The simple solution is staff call their superior and ask about the query of their customer and then demonstrate. Saying 'we don't know how' is never an option. And if you really don't know how, assure customers that when you have a proper answer, you will call them.


No responsiveness. When customer complain about something, they want it to be heard with some empathy. If they do not get the appropriate response, they simply turn away. To solve such problems, staff may report to the manager. The Manager should listen the complaint and take immediate action and assure the customers that such thing will not be repeated.
No proper Management. This must be the greatest blunder of all. It is very important to properly manage the store, keep the products in a definite manner, keep it clean and in order. Even if something goes wrong, the manager should always take the responsibility. He should provide the best alternative, and apologize for the inconvenience caused.


Poor Quality. It all comes to this point. The store with bad quality products is never preferred. People would rather shop online or go miles to shop. Do not think that you are the only store in the area so you will get desperate customers. In the internet world, nothing is local and nothing is too far. Keep the products updated, remove the expired or damaged products. Never give customers 'bad' products. Only when the quality of your products is good, you will get returning customers. Only then, you will be praised. Find out what people near you are saying about. Improve the store according to their reviews. And when you have done that, let your customers know.
No aftersale services. In some businesses like appliances, when people face any problem, they need a place to turn to. But some shops do not show any responsiveness and tell them to contact the 'brand customer care'. Even if you can not do anything about the problem, you can go ahead and contact the 'brand' on your own. Ask about the customer query and get back to them. Or you can simply say that you are sorry that you can not solve their issue, but know who can and give them customer care number. Ask them to come back to you, in case the problem is not resolved.
What Attracts Customers
And...we all must have that favourite place that we go back to again and again, simply because it adds so much joy to shopping. You must find the dominant reason behind that, among the points below-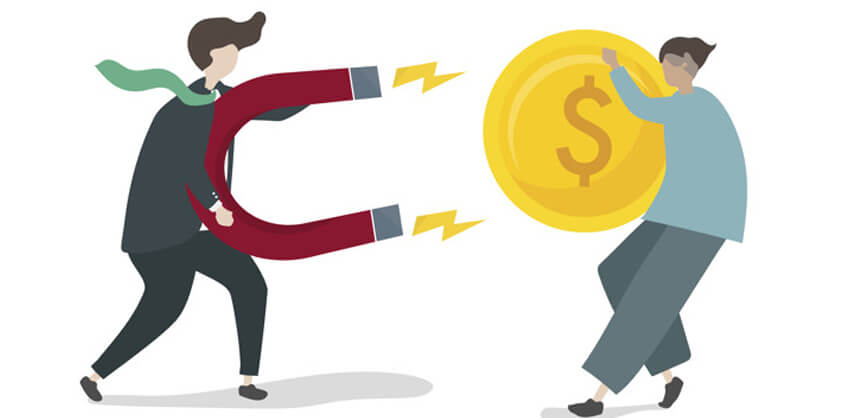 Huge collection. Choices are what make the shopping experience great. There is no sense in shopping from the place where you have two options and you select one by 'this or that' method. The real thrill is having a large catalogue to select from. Thus you can get what you really desire. But do not forget that quality is the most important. So keep the quality of your products top notch and just enjoy the great number of customers.
Professionalism. As mentioned above, if the staff know everything about what they are selling, then buyers will make an informed shopping and get more satisfied with their purchase. Every staff of the shop should always be ready to help buyers with their knowledge and experience. 'I do not know' should not be the answer they give their customers, but rather it should be 'I will let you know in just a minute'. And all this can be achieved by properly training your staff before employing.
Superior environment. The location of the shop you can not change now, but certainly you can change the interiors to lift up the mood of the customers. Looks are the first thing that sell anything. If your store will look good, then customers are more attracted to visit you. Keep the store clean and well managed. Customer should not get confused as where to go after entering the store.
A little 'extra' something. Every customer out there like something 'extra'. The extra may be a cup of tea or a glass of water when there is some delay in payment. It may be some discount at the purchase or a small free sample. The big malls do not provide these customer experience and that's where you can exell. Local stores are more closely associated with their customers and they both have a 'face' to talk to. To be successful, maintain this relation with your customers and keep earning.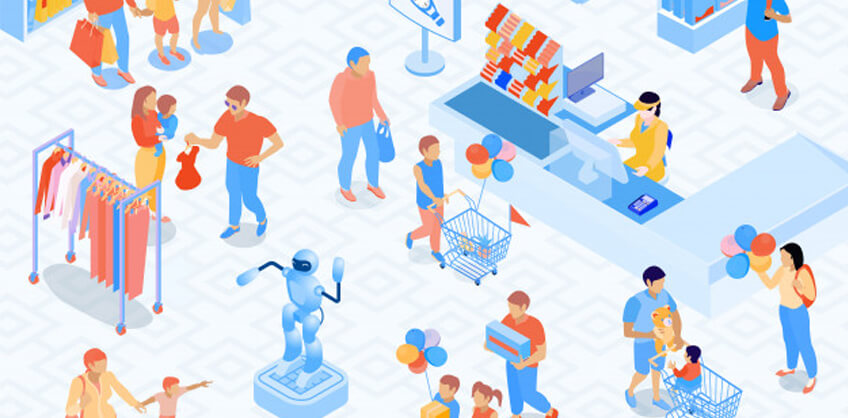 Sometimes small gestures make their way to the heart and mind, and people start loving you. Just keep telling people that they are appreciated and welcomed. You can never know how many people refer you to how many people,and the chain continues. Do your part, let your customers do theirs.
It must be the simplest way to SEO. No content, no keywords, no links and no advertisements. You have to do what you have been doing till now, just in a better way. As per seo services in dallas, once businesses start selling online, they often ignore the local store. But remember that still many people do not like to shop online, because they can not see and touch the product. So make your store beautiful for all such customers.
Rankings & Reviews of Top 10 Seo Companies