Link building is not a new concept, nor it is dead. Some time ago, it was the heart and head of SEO. With new tactics to trick search engine to put one's website on top, link building changed its form to link stuffing. And as a result came under black hat SEO. But 'real' link building still has so much to contribute to SEO. Many local seo company are leaving the practice of link building simply because they do not understand it correctly and do not know how to exploit it to gain better search engine rankings.
Let us be clear at first- we are here talking about genuine link building, not link stuffing and not spammy link building. Targeted link building means driving traffic to specific pages and urls, to improve their ranking in the search result. Thus, not the website as a whole is targeted but single pages or rather articles are targeted. To give you a zist, let us take an example. You have written a post on lifestyle. Now similar posts are available on internet too. They are old but popular. So if these pages point to your page suggesting to read a new and improved article on the similar subject, more traffic will be received by this specific page; resulting better ranking. Now let us discuss in detail.
When Targeted Link Building is helpful
Not every time this technique will work for you. Nor you should set out on the journey of collecting links too. This technique will help in following conditions.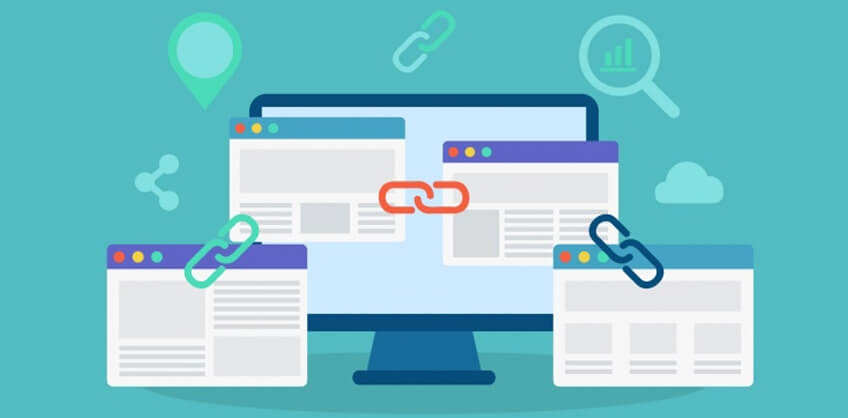 You already rank somewhere. When you have certain ranking in the search engine results may be on 3rd page or 4th. Yes, it is as good as nothing but that's where targeted link building comes. And how, this we will discuss in coming minutes.

The page contain something valuable. Not any page should be considered for link building. It should contain some information, or some humour or something that your audience may think worth reading. Any general article with nothing special to provide to the needs of readers should not be targeted. It would simply be waste of time.

You know certain websites that have similar posts like you have. There should be a close relation between the two websites; yours and the one which is going to point towards you (redirecting to your page). Link building doesn't work if they are totally unrelated. Google is an intelligent being after all. It can not be tricked so easily and beware, you can even be penalized.

The websites that you are targeting/ or rather which will target you (see the irony), should have high authority. They should rank better than you in the search engine. If not better than you then they should have a close relation with your niche locally like businesses in the same geographic area.


How to Build Links
Well...well...This is not so an easy task. An already high authority page which is ranking better than you, why would it help you to grow? What's in this for it? Always think of these questions before approaching anyone for collecting links. The answer is your article itself. When any page point to another page of similar niche and central idea, and if visitors like it, then both the websites are benefited. Google recognizes the effort of both and reward them with up gradation. Because both the pages are already performing, the difference is your page is getting less organic search traffic than the other.
Now it has been established that link building is beneficial for both the sites. Next thing to understand is how to proceed further. What you can do is contact the websites with which you wanna tag along. Collect all the links where you are gonna put redirects to your page and last is implementation. See all three methods in brief.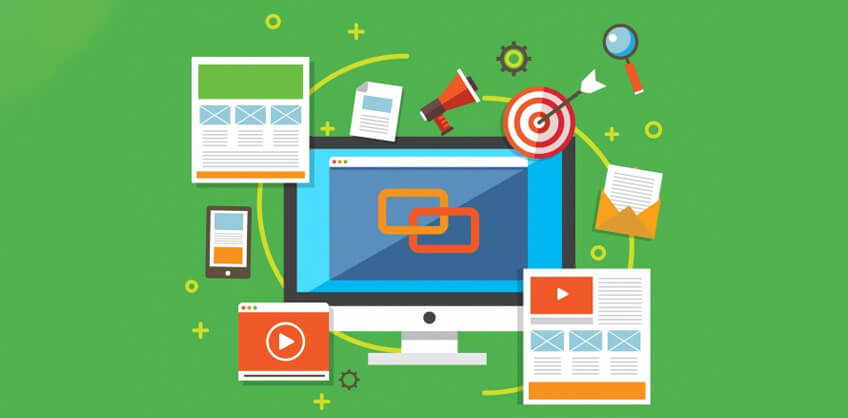 Discovering the Opportunities
Link building can never be dead because link opportunities will always be there. You should know where to look and how to find. The best place to find the potential link is place with similar interest. You can look for various similar communities or your competitors, you can read through various blogs, forums, etc. The task may appear daunting at first but if you proceed in a right way, it is achievable. Let us help you in identifying different ways for contacting the websites to collect links.
l As the name suggests, you contact the person responsible for the management of website. Thus convincing him that your particular page can be a 'next thing' for both of you. This can be done by either call or email or personal message on social media. This method is the best to build relationship that can continue for a longer time.

One-to-many interaction. It is not definite that the one you are interacting with will accept the offer. So why depend on one. Have a backup and second backup and third one too. What we are suggesting is contact many people at a time. This can be done through social media sharing, bulk email, blog post, newsletter etc. Chances are some of them will contact you and you will have your own link journal. This method is effective when you have your audiences in the broadcast medium like social media or subscription list.

Paid interaction. The above two methods are free and more direct approach. But advertisements are very effective for such purpose. Just pay for putting advertisement on social media or google search page. Thus re targeting those who clicked on your ad and viewed it. This method works in the case you are getting less visits from the search engine, but sure that audience would like to read you when you are visible to them. Thus this is a method to get visible.
Identifying the obtained links
So, your endeavor was successful and it did bring you some links. But all of them may not be good for your site. Arrange them in a spreadsheet in the order of priority with approach used and contact info.
The Implementation time
There is nothing much to explain. You have got the links, now just get rolling. The thing to focus here is to learn from the outcome. When you adopted different methods of contacting, they may not get you through. You may not get reply from the person you contacted personally or people may be seeing ads but then..Nada! They are not responding to it. So the only way to get going is not losing hope. Handwork never fails. You should just never stop trying. Learning from past and becoming better is life, it is business.