The importance of this blog can't be explained any better than by this quote of Ian Schafer, founder/former CEO of Deep Focus.
"Innovation needs to be part of your culture. Consumers are transforming faster than we are, and if we don't catch up, we're in trouble."
To get the gist out of this, we need to focus on the three pillars of this quote: Innovation, Consumers, Transformation.
Let us try and understand the three terms in context to the digital marketing landscape with help of some statistics.
1. According to eMarketer, a market research company, Mobile will account for 72% of digital ad spend by 2019.
This explains the first pillar, "Innovation". Before smartphones and mobile marketing came into play, websites used to be bloated. Companies were least attentive to responsive websites. And digital marketing firms would just bombard their customers with aggressive online adverts. But as soon as the pocket monsters arrived on the scene, companies knew that they need to change. And to fit and please this new smartphone generation they need to innovate and then spend big on mobile adverts.

2. According to Experian, a Consumer reporting agency company, e-Commerce customers who receive multiple abandoned shopping cart emails are 2.4 times more likely to complete the purchase than those who receive only one follow up email.

This explains the second pillar, "consumer". As David Newman, marketing strategist put it,
"Email has an ability many channels don't: creating valuable, personal touches – at scale.
Things about e-mails are not that they are technical but personal. You need to make your consumers feel special and important. And while you are at it, make sure you are doing that for millions of them at the same time.

3. According to Advance200, a B2B IT service platform, 57% of organizations say that integrating key digital technologies is critical to enabling their digital business.

This explains the third, and most important pillar, "Transformation". In today's world of everything digital, you too need to make that jump. Your methods and the methods to scale the outcomes of those methods need to be in-line with today's digital age.

So now when we have seen the "ICT" of digital marketing, let us see the challenges which might be hampering your approach of achieving your digital marketing zenith.
1.Budget

According to Lyfemarketing.com, worldwide digital ad spend is predicted to reach over $375 billion by 2021. This definitely explains that marketers and companies are interested in getting their point through via digital marketing. But even after such big numbers, there are two main problems which marketers are faced again and again with when trusted with big funds for their campaigns:
Right Budget Allocation
Measuring ROI
A. Right Budget Allocation
There are around 8 marketing channels which you could choose to go with: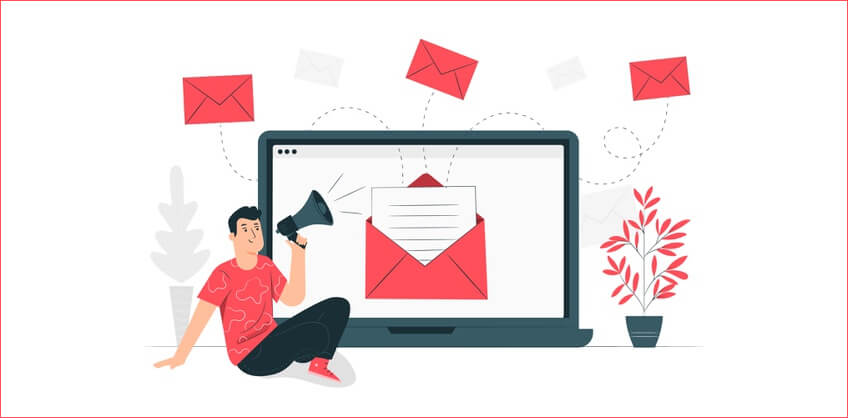 Email Marketing
Pay-Per-Click Advertising (PPC)
Search Engine Optimization (SEO)
Display Advertising
Social Media Marketing (SMM)
Content Marketing
Affiliate Marketing
Online Public Relations
But simply spending big, or equal, on all or some of these marketing mediums can't be your one-stop solution. The ideal budget allocation for any marketing or digital marketing campaign depends upon identifying your audience. Once who have done that, you need to understand their taste, a practice which more or less depends upon recognizing the following:
Their age-group
Devices they use
Their geographical location
Trends they follow, etc.
As as an example:
LyfMarketing.com says that 70% of advertisers plan to increase their budget for mobile social advertising.
And according to Web Strategies Inc., the anticipated for online video marketing in 2021 will be double of 2016.
You can get hold of more data sets like such in order to decide what channels to target, to get the right ROI which was expected of you at the inception of your marketing campaigns.
B. Measuring ROI
No progress is real progress if it can't be measured. You can't expect your company to believe your efforts without showing them the right data of how your campaign is performing, when you have obtained the funds for the same by showing them data-filled PPTs at first place.

So when it comes to measuring the ROI of your marketing, in order to refine and re-define your marketing strategies, you should pay attention to these marketing matrices:
Cost per Lead
Lead Close Rate
Cost per Acquisition
Average Order Value
Conversion Rates by Channel
Conversion Rates by Device
Landing Page Performance
Blog Click-Through Rates
Customer Lifetime Value
Brand/Non-Brand Factors
YoY comparisons (Year-over-Year)
Looking and managing these marketing matrices help you and your team to take your next step based on strong data, rather than the ever-changing get feeling. You can use marketing dashboards provided by companies like Kilpfolio, Datorama, and Tableau to help you make this humongous task a lot easier. (Remember transformation?)
2.Lead Generation
"The average conversion rates are meaningless. Switzerland on average is flat." - Chris Goward
According to Hubspot, 65% of businesses agreed that lead generation was their biggest marketing challenge (2018). While many business execs are concerned about lead conversions, their organization continues to perform ill because they misfire when targeting the real issue: lead generation. You can't sell to anyone unless you have someone to sell to.

But other than the number of your leads, you should be a little worried about their quality too. As according to Econsultancy, a research marketing company, only about 22% of businesses are satisfied with their conversion (2016). This gap of 88% percent has become a reality because many times marketers are least concerned about the quality of leads, thinking that they only need the abundance of it to succeed.
So here are some tips which you could go with when you are in need of generating some real quality leads for your business:
A.Prioritize Direct Engagement
Don't use FAQs and chatbots every time a user visits on your website. It' not like they are bad. They have their own purposes. But relying solely on them feels like serving your guests with an answering machine when they have come to your home to celebrate your birthday. Use real-time chat support tools at least for the working hours of the day to show your commitment to your potential customers.
B. Use informative content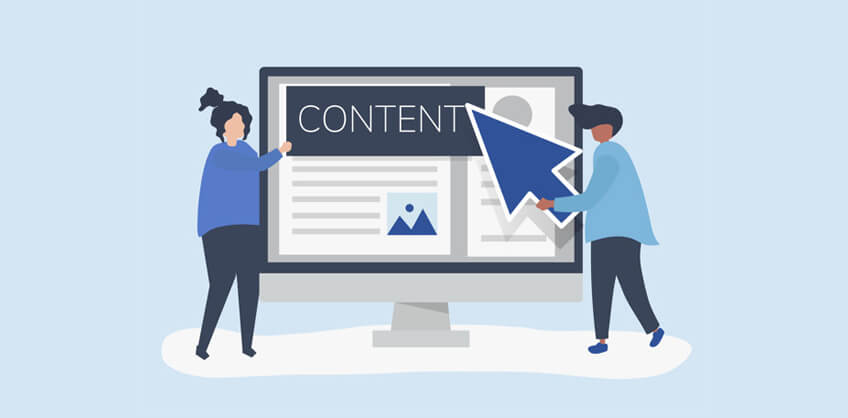 Simply putting promotional content in form of blogs and videos won't get you much of the market. Use blog posts, tweets, videos, and other mediums for addressing issues that you aim to solve. Connect them with big and real-world problems. Post something which could prove to be of value to your potential consumers. Which they could tell about to others, while also taking your name in the same breath. Associating yourself with something that goes beyond materialistic values helps you get your voice heard.

So if you are a cosmetic company, write posts on skin care. And if you deal in the food industry, write about the nutritional values of different kinds of food.
C. Use platforms like Quora and Medium for Promotion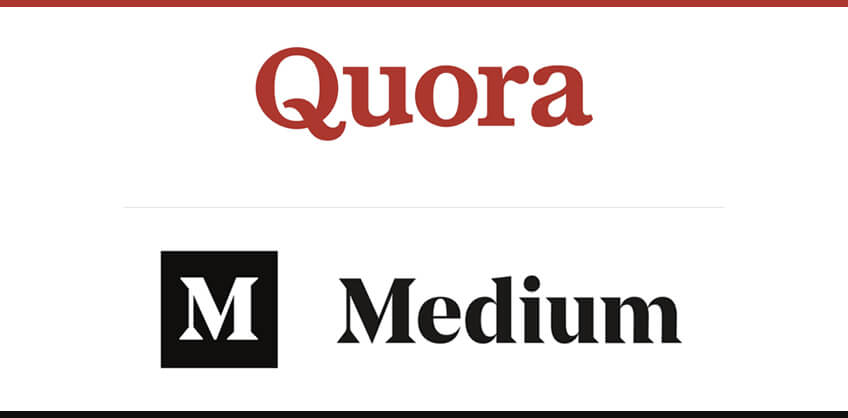 This is mostly in line with point 2. Quora and Medium have an audience of a kind. People over there like to read and write. So posting some content for serious reading, or answering questions of fellow netizens in a way that it also promotes your product could help you seal some quality leads.

DuckDuckGo, a relatively new search engine whose motto is to save its users' private data, answers and writes about this vision on Quora more often. This helps the company in building a reputation while debunking any myth related to the brand.
D. Guest Posting
Guest posting was once a method to get people to your blog, but now experts of even top companies use it to put their words in front of a global audience. Guest posting not only gives your company a face, but it also provides you with an opportunity to use traffic of other webmasters for your own sake.
E. PPC Campaigns
Executives fret over the thought of going big with PPC campaigns. This is because of the costs involved. But here are some stats to debunk the myth that says PPC campaigns are not worth the efforts. According to DisruptiveAdvertising.com:
Only 1% of consumers held negative connotations to PPC advertisements
80%, is the number to which a PPC could boost a brand's awareness.
An average business earns $3 for every $1.60 they spend on Google Ads.
The returns on PPC are so fascinating because people who click upon adverts have more chances of conversion than people who arrive at your site organically.
But other than choosing PPC as your advertising option, make sure you choose the right PPC partner too. The top PPC search engines in order are Google, Yahoo, and Binge. You can also use alternates to Google Ads, which are:
3. Lead Conversion
"Every aspect of marketing is entirely useless unless it produces conversions" - Jeremy Smith

So now when you have discovered ways to generate leads, it's now time to discuss how to convert those leads. Because that's what going to pay your bills in the end.
But first, if you don't know it already, here is the formula for calculating your lead conversion.
% L.C= (N.C)/ (L.G) * 100

Where N.C=New Customers
L.G= Leads generated
Don't take your quality leads for granted, and don't take too long to get back to them. Remember, they have a million other options too. Maybe these statistics would get my word through.
According to SalesForce, 79% of all marketing leads are never converted to sales
Indifferences prove to be a bigger reason than mistakes made during sales, accounting for a loss of 65% customers.
According to Gong labs, it's better to discuss at least 3-4 buyer problems to make sure that your lead would go to the next step.
A lead converted is a battle won. So to help you achieve that feat, here are some easy solutions:
A. Be confident About Your Product
According to Neil Patel, the digital marketing wizard, and owner of Nielpatel.com, the copywriting for your product should be assertive. This is how he puts it:
"Writing won't help sell unless it's a little assertive."
This means having confidence in your product. Showing data that supports your claims. Stop using words like "Could", "May", "Should", and "Few". Instead, use words that show that the results obtained by using your products are measurable.
B. Capture the Right Market
Use the right:
Demographics,
Keywords and negative keywords,
Age-groups,
purchase behavior, and
web analytics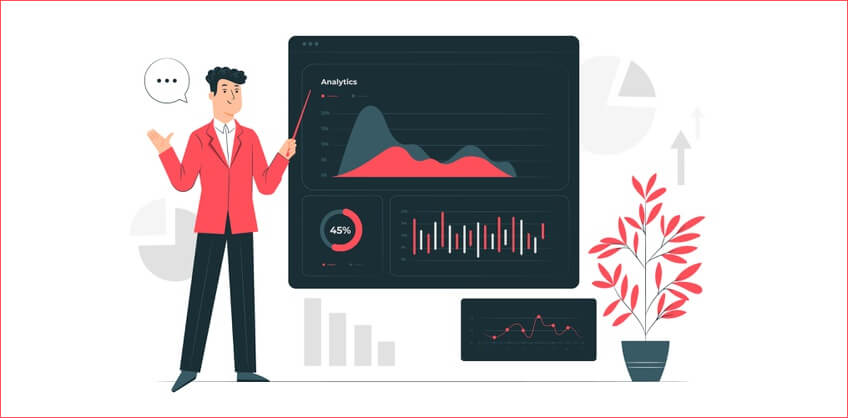 to ensure that you are getting to the right set of audience. An 18-year-old male American athlete would be least interested in buying your face-whitening cream.
C. Have a Solid Conversion Path
This means providing an end-to-end experience to your visitors. Start guiding them as soon as they click on your PPC or social media banner. Make sure that your landing page has a loading speed of fewer than 2 seconds.

The moment they land on your product's landing page, tell them about your offers. Show them the reviews, pictures, and endorsements as soon as possible. Tell them your success stories, and when they are famished by all of this, provide them with a nice call-to-action button.

Enable guest check-out to save them from the long process of creating an account. You can ask for details after they have made the purchase. And once the deal is done, serve them with a thank you page, along with a shopping e-mail about the nature of their purchase.
D. Don't forget to verify the Data
This is very important when you are targeting SMS and e-mail marketing. Make sure you verify the phone numbers and e-mails before adding the lead to your valuable customer list. You can later use these e-mails for staying in touch with the visitors.
E. Follow-Up
According to the Aberdeen group, click-through-rates are improved by 14%, while the conversion rates go up by 10 % when personalized e-mails are used. If you have the right set of details, then follow-up shouldn't be limited only to customers who have made a purchase.

Remember, every visitor is a potential client. Just stay in touch with them with the mediums that they use the most. Tell them about your offers, coupons they have in waiting, and festive season sales.
4.Technical Challenges
"What new technology does is create new opportunities to do a job that customers want done." -Tim O'Reilly
Technology has left nothing untouched. Remember we talked about measuring ROI for your budget? I also wrote some brand names in the same sentences. They were the providers for what is known in the field of marketing as "Marketing Intelligence Analytics".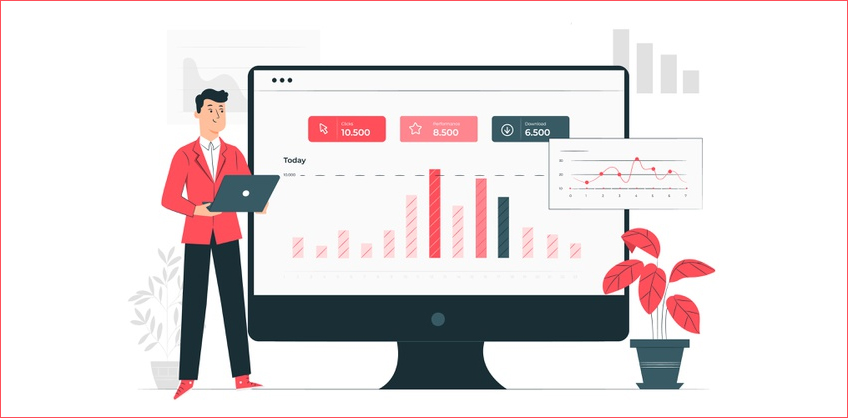 This is how modern marketing analytics came into play. The world of business once relied heavily on the Report factory model. Now, what is that? Having a report factory system in your firm or company means having some "tech-guys", who are good at computers and excel sheets, and then supplying them with periodical data. In the end, you have except them to deliver reports which you could use to make your future decisions.
The problem with such kind of model is that many digital marketers still seem to be using it. The same excel sheets with rows and rows of information and the same tech-guys who only know how to develop such reports, but not to use it. See the problem here? It's the difference between the decision makers and report producers. The thing that you need to understand about digital marketing is that it changes within seconds. You can't rely on tech guys to supply you with reports required to make minute decisions when the reports themselves are a month old.
What's the solution? Intelligent marketing dashboards. Called by many names like "Executive dashboards", "Marketing dashboards", or simply "BI Dashboards" (Business Intelligence), these smart dashboards give you marketing KPIs, like:
Sales Revenue
Cost Per Lead
Customer Lifetime Value
Inbound Marketing ROI
Traffic-to-Lead Ratio (New Contact Rate)
Lead-to-Customer Ratio
Landing Page Conversion Rates
Organic Traffic
Social media traffic
Mobile Traffic, Leads and Conversion Rates,
in no time. That too, as soon as any of the above information changes. Marketing dashboards help your departments coordinate well, and in budget allocation. The reports generated:
Are graphical in nature.
Provide you with a single point of view of all the performing and non-performing factors.
Combine various parameters with each other. This helps you in identifying trends, patterns, and growth in no time.
Can be updated in real time.
As these platforms are easy to use, even the non-tech guys in your team could be on the same line with you during the discussions based on these reports. You can also use CRM software from Salesforce and Hubspot to better track and manage your customer-engagement and satisfaction progress.
5. Global Marketing Challenges
"You are already competing with international brands. Make sure you are competing against them in their markets too."
Taking your brand to the next level is, after one point, about taking it globally. But that means a lot of research. Marketing a product to a global audience takes more research than it takes in building an entire product. Take, for example, the Hollywood movie Zootopia (2016).
To make the animated feature a worldwide phenomenon, makers decided to make a small change for one particular scene. In the American version of the movie, the character of the news anchor was played by a moose. While the same character was played by a Tanuki in the Japanese version. Similarly, it was a Panda for China, Koala for Australia, Corgi for UK, and a Jaguar for Brazil.
Such small tweaks take a lot of reading and research. Because, on one hand, you have the challenge to win over an entire nation, while on the other you risk upsetting the same people if you offend their culture. You can read for yourself that what happens when marketing teams don't get their homework right.
In short, here are some simple points that you should consider before starting a global marketing campaign:
Find the right country
Shape your product according to the foreign conditions
Target the right group of users
Understand both micro and macro culture
Get hold of the right medium to start your campaign on
6. Training Your Workforce
"For the best return on your money, pour your purse into your head." - Benjamin Franklin
And finally, the mother of all flaws, workforce training. According to ShifteLearning.com, the total loss to business from ineffective training is $13.5M per year per employee.
After spending big bucks over:
lead generation,
lead conversions,
purchasing fancy dashboard tools, and
conducting global market research,
companies don't have any energy left for training their employees. So they hinge their hopes on days when an extremely talented digital marketing guy would walk right in through their door.
Companies dealing in other fields have to conduct quarterly or yearly training for their employees so they could improve with the new forms of technologies. But in digital marketing, the transformation happens at the pace of light. To train your digital marketing team properly, your curriculum must be good enough to:
Help them adapt to new technologies
Make them catch up with new trends of digital worlds
Make them self reliant when it comes to lead generation and conversion
Help them come up with new and out-of-the-box marketing ideas
These statistics will show the importance of training in digital marketing:
When Unilever trained its 5,000 marketers in 2016, an uplift of 35% in knowledge, along with an uplift of 96% uplift in confidence was reported
In Hubspot's 2018 State of Inbound survey of 6200+ respondents in 99 countries, 23% of respondents said that "Training our team" was their biggest marketing challenge.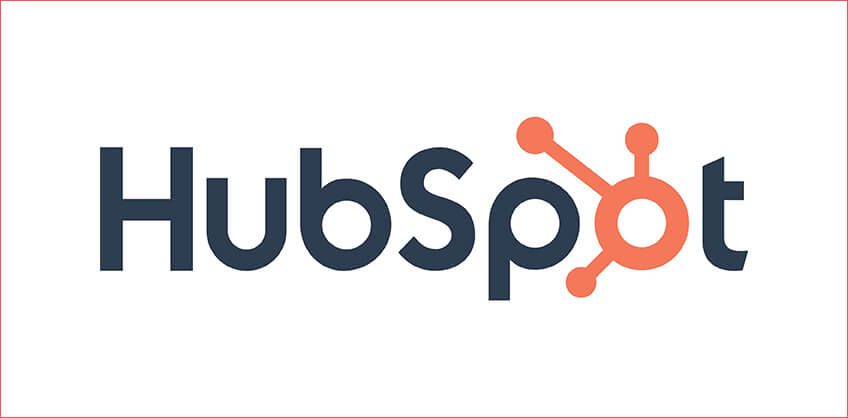 Companies sometimes assume that people get better with time in the field of digital marketing. But that's also not true. The General Assembly's "The State of Skills: Digital Marketing 2018" found no correlation between seniority and expertise. That's why when it comes to digital marketing, companies want people with some real experience and certifications in the same industry, rather than college degrees.
Benefits of Training Your Digital Marketing Executive
Training helps your employees stay top on technological disruption and competition.
It helps in keeping your employees happy. As employees who receive time to time know that they are having growth career wise. This helps in retention.
Training your employees makes them feel that you care about them. This again leads to better employee retention. When data shows that 1 out of 3 employees leave their organization within a year, that certainly seems to be great criteria to meet.
Regular training sessions make your workforce competitive, for they feel a need to put their newly learned skills to work.