Consumers today spend a lot of time and explore properly when it comes to purchasing some of the luxurious but necessary items. Hence, to deliver them the best and making your own place among your customers you have to use a right platform so that your sales and profits are maximum and you are their first priority.
Whether you are struggling for pre-ordering option within your present e-commerce marketplace, or you are worried to find out how your real store setup will integrate with your online store. There are ample of e- commerce platforms that can help your business to succeed.
Here is a random list of superb e-commerce platforms suggested by Las Vegas SEO Company which every business from small to large should use:
Squarespace: Squarespace is an all-round e-commerce platform available at affordable price. It can actually help you to set up your small business. There are various templates available in this platform. It doesn't matter which template you are with, you will get all the benefits in every template and this is one of the major feature of this platform. You can choose beautiful layouts without having to know a bit of code, upload unlimited items to your online store and can manage your inventory on your own.
This e-commerce platform provides you the freedom to do your business from anywhere, you can run it from your home or from your office space. There will be no complications in your site layout it will be as attractive and neat as you want. One drawback of squarespace is that it won't offer you a lot of functionalities in search engine optimization or customer relationship management. But still, it's a great platform for any type of business from small shopkeepers to professionals eager to deliver their services.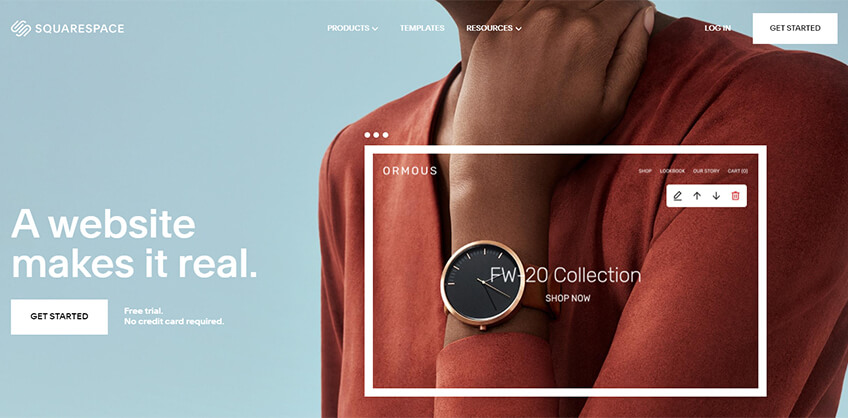 Symphony Commerce: Symphony Commerce is a SaaS (software-as-a-service) type of platform. SaaS is a wonderful solution for businesses of all sizes and not just big brands that can afford high costs of all other platforms. Symphony Commerce, is a bit more than a typical SaaS platform, in fact they sell themselves as a commerce or as a service provider. Every business owner is not well aware of converting their physical store into an online one. Hence, they need to hire a team of skilled professionals who can help them to make this transition possible. But do you think recruiting a well specialized team is an easy task? Hence Symphony Commerce can be an asset to such entrepreneurs. You can focus on the architecture and backend duties that are important in maintaining an online store with the help of this solution.
Symphony Commerce isn't for everyone. It is more beneficial when your business is already a well-established one. If you are still in emerging stage then go with Squarespace.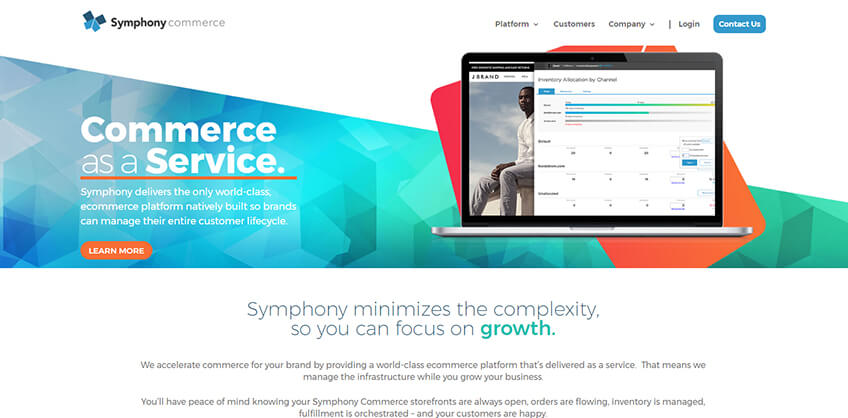 Magento: Magento is a dynamic and flexible e-commerce platform which means that it is applicable to all small and big businesses, making it probably the most scalable platform on this list. This platform is open source and modifying it is extremely easy. Magento can be a great option for growing companies as it is more mature or complicated than the average platform meant for emerging ecommerce retailers. So the retailers, who are new and are using this platform for the first time make sure that you know all its details before using it.
Commerce Hub: Commerce Hub is a cloud-based service that allows retailers to rapidly increase their inventory and services to the customers that support their business.
This cloud-based technology that CommerceHub delivers can strengthen startup ecommerce companies who earlier used to compete with larger retailers to find sourcing partners. Like other solutions on this list, before using Commerce Hub you need to establish some relationships with suppliers. You first have to create a strong sales funnel that can support a product-delivery It is a great option for any startup that's already on pace, as well as mid-sized companies that are willing to build more consistency in their sources.
Drupal Commerce: Drupal Commerce is definitely one of the most powerful ecommerce systems in this list. In fact, it's the only ecommerce platform that is built entirely on content management system. Drupal Commerce users can easily control and manage their workflows which help a great deal of marketers who are ignorant of the backend working of ecommerce platforms. Drupal commerce is also extremely flexible, which means that it's built to scale. But this probably isn't an option for the do-it-yourself entrepreneur. If you want to use Drupal Commerce to its full potential, you might need to hire a developer who can help you set up workflows and the overall configuration initially.
This is a highly valuable tool that doesn't come with licensing fees and hence it is powerful as well as affordable.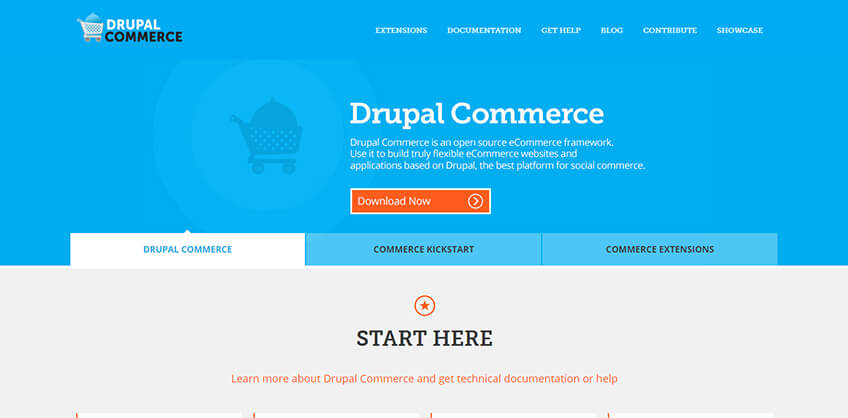 Shopify: As the name displays, Shopify is all about helping you organise an online store so that you can sell online. It is one of the most dynamic and flexible e-commerce platforms. It has also become one of the most prominent ecommerce building sites in this sector today, as stated by Shopify survey reports - Reports also reveal that they have over 100,000 stores using their platform according to the present records.
Shopify helps every business owner to reshape their work strategy by uploading an unlimited amount of products for easy control and complete inventory. It also offers a discount code engine and you won't have to pay for transaction fees. The real feature of Shopify is their app store with thousands of free and paid apps.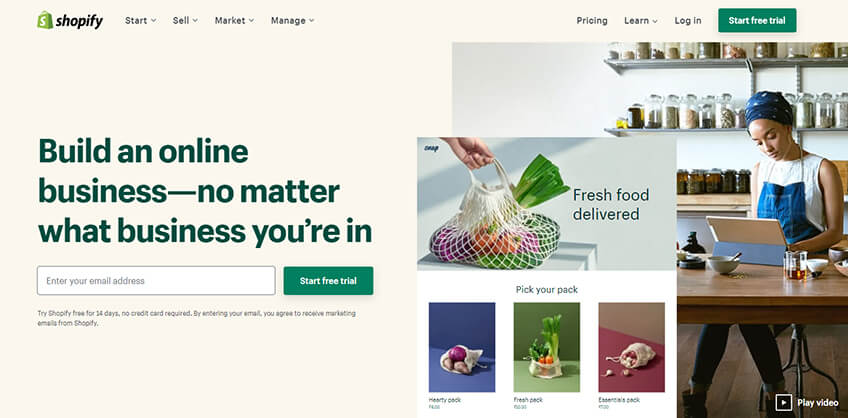 Apps like marketing plugins that help you to update and enhance your SEO, sales apps that help you to maintain your product list and social-media apps that help you track your followers to see who has converted and who is going to convert. There is only one drawback of Shopify and Los Angeles SEO Company reveals that it is its numerous facilities and specifications. They are so many that if you are not well aware of them then they will confuse you. Still, Shopify is an extremely powerful tool that doesn't require a strong technical background to use.
There are so many e-commerce platforms available in this digital marketing world that you will be confused once you start learning about them. All of them have brilliant specifications that can help you fulfil every aspect you want in your digital marketing. Before choosing any of these solutions, you should first do an internal audit and then switch to any other action.