When a visitor arrives at a landing page, he decides to take a further step majorly on the basis of the page. To act or not to act, you can influence your visitor with the design of your landing page.
Generating an influential page is a challenging task as stated by various SEO agencies, thus, it needs to include several elements such as organized call-to-actions, imagery, content, layout, and graphics. It is required to craft all these elements carefully so that it can lead to desired results in the form of new leads and increased conversions. But how can we apply this?
Just to solve your confusion, we have some examples for you below, in order to see the similar success. Here are 7 outstanding landing pages running immensely in online market:
Muck Rack
Muck Rack has represented everything on their landing page. Visually, this page is very attractive, proposing descriptive services of Muck Rack. In addition, they have made the page easy to navigate and intuitive.
The most amazing part of this landing page that it starts with Muck Rack's both audiences including pros & marketing experts and bloggers.

Readitfor.me
Readitfor.me is using its homepage as their landing page, reflecting that it is catering different types of audiences at single place. With this page, both audiences who are familiar with readitfor.me and who are new at this website will be influenced to take further action. Alongside, they have embedded a call-to-action after every four descriptions, enabling the visitor to click when he or she feels they have acquired enough information.
To use social proof effectively, they have integrated quotes from recognized personalities and few logos at the bottom of the page.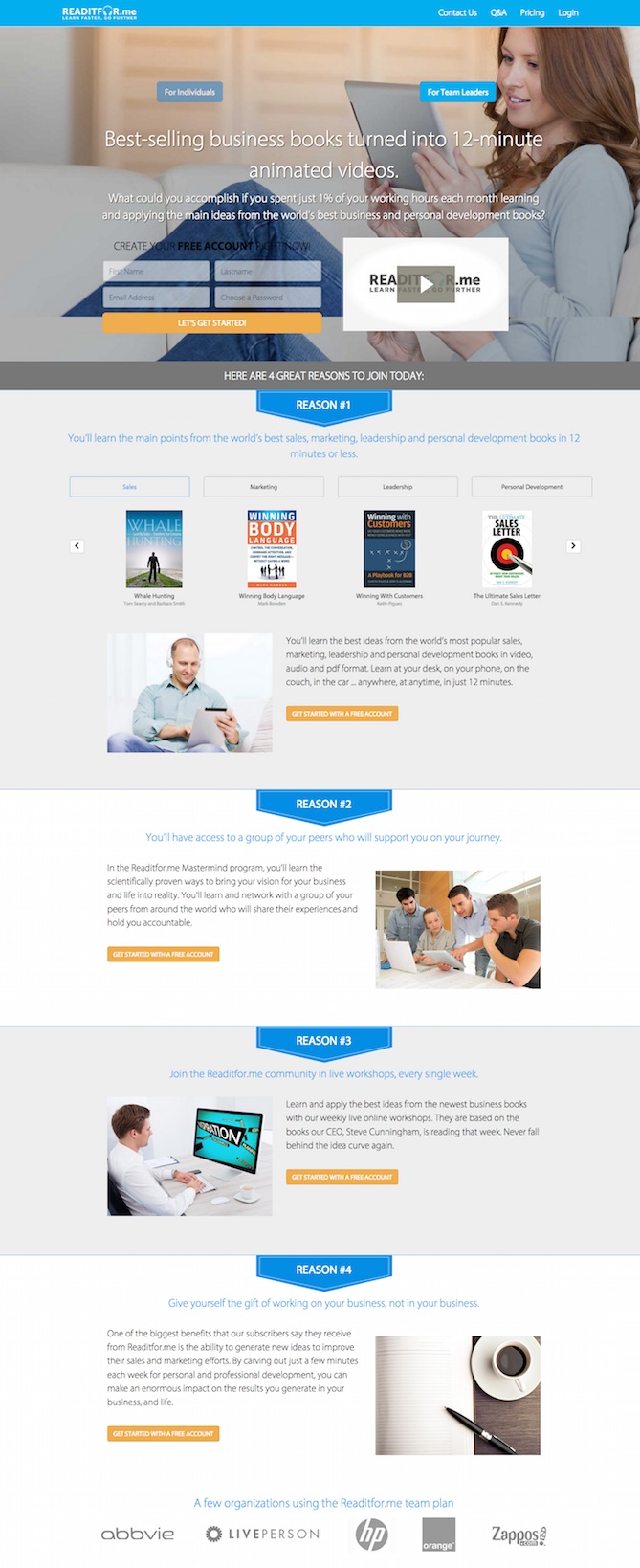 Contently
With this landing page, Contently makes the visitors dig deep this portal and get more information. Adding strategic CTA after every description serves the visitors effectively, who desires to get detailed information about the subject. Alongside, they also elaborate what Contently actually does.

Conversion Lab
This landing page shows one of the professional layout enhanced with the phenomenal combination of colors. Their homepage comprises everything about the website and provides detailed information about their services. When a visitor clicks the tab "Get Contacted", the entire website turns out and displays a form while giving an intrusive and casual outlook.

Square
The landing page of Square does an excellent job, as it convinces the user to head towards the next point. With engaging words, this page shares detailed information about their products and services. The flow with appealing graphics ultimately makes the users think in a certain way and influence them to navigate the website.

Outbrain
The topmost words of this page even made us to click and get more details. With supreme colors and graphics, the Outbrain's landing page gains instant credibility and improved user experience. They have also showed benefits in visual form in order to convince the readers more effectively.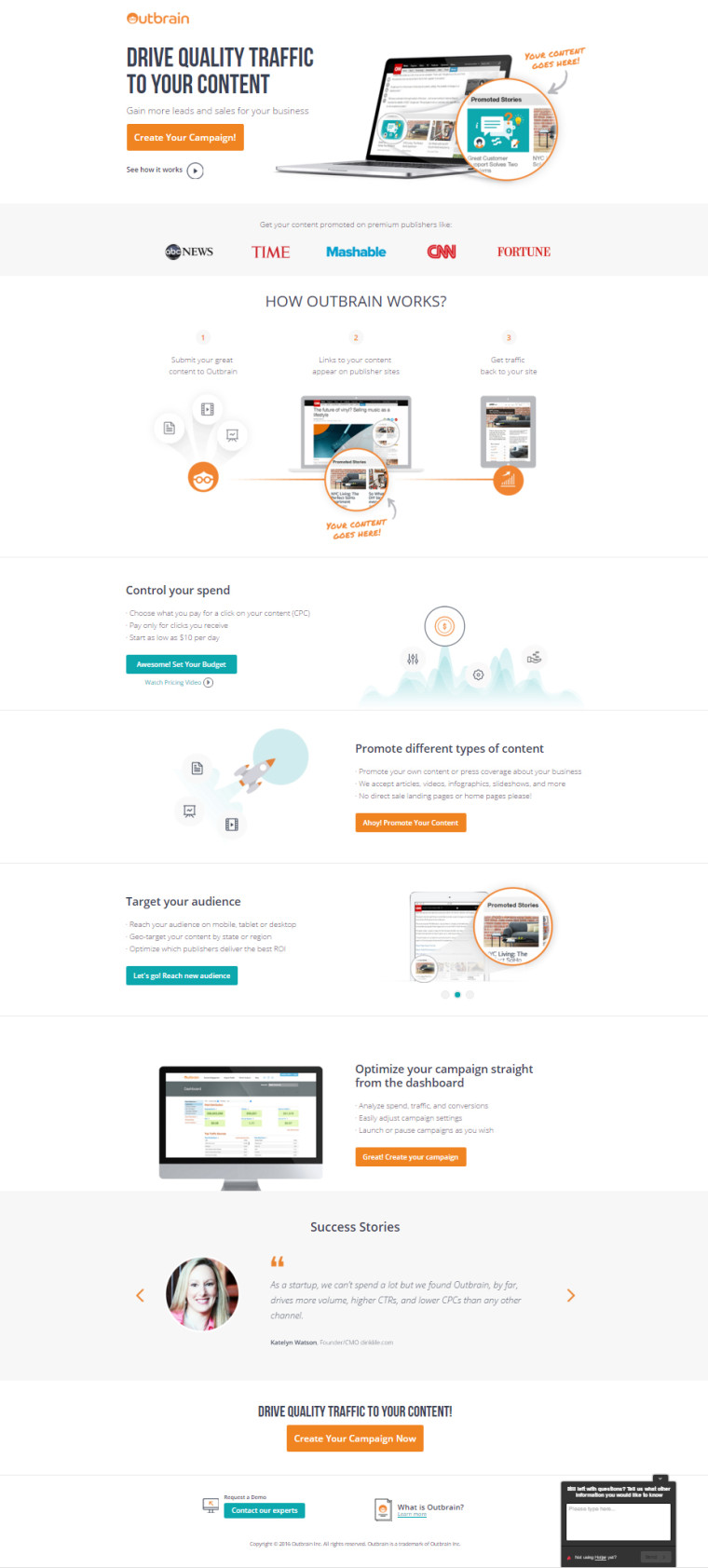 Hootsuite
Again an interesting headline with more appealing graphics has acquired a place in the list of most outstanding landing pages. Clear and specified calls-to-action adds the chances of getting more conversions. Also, Hootsuite's landing page features their services and products in order to build credibility.

Conclusion
We can give you more examples of interesting landing pages, but we hope you have understood the consistent pattern of designing and layout. It is considered by several SEO companies that landing pages are designed to acquire different goals, but its consistent configuration should be applied globally to improvise the chances of success.
Apply the basics into your practice, and you'll head towards the improved results with your landing page. If you have something interesting about landing pages, then we would love to hear from you in the comment section below!